I absolutely LOVE Cycling in the rain. Said no one ever. But let's face it rain, rain and more rain has been dominating the weather forecast for most of the autumn here in the UK. If you are a serious cyclist into green-cycling, rain is just another challenge to overcome. After all not much beats the thrill of beating the elements by getting on your bike despite what the weather has to throw at you this weekend. In this post we've tapped into our community of Cyclists to get you all the tips, etiquettes and advance lingo you need to master this wet season like a Pro.
So if you've planned a ride and it's raining, follow these steps to ensure the ride gets done.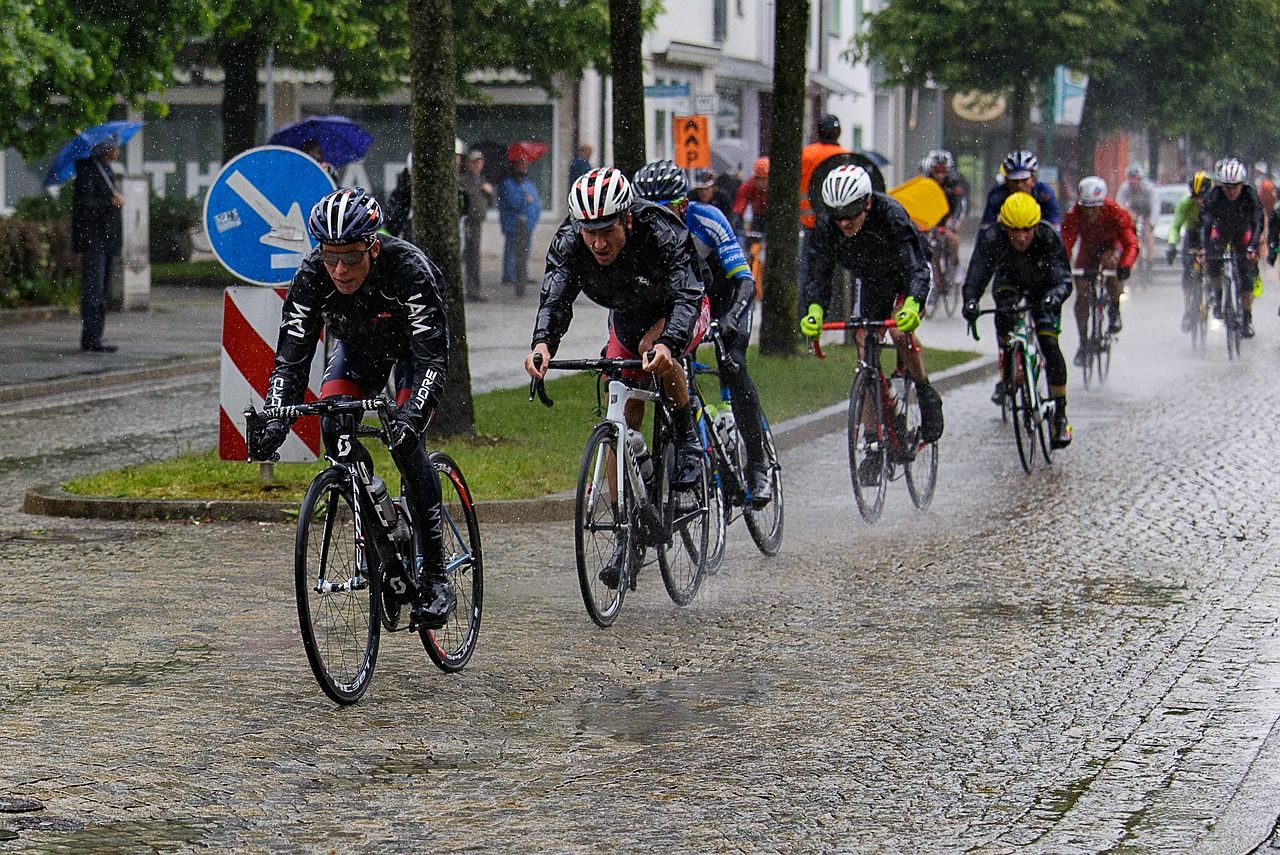 Laka is an insurance company that takes care of the whole cycling community, whether you're on the winter club run or sheltering from the rain on the turbo. Our blog covers all things cycling, to keep our community in the loop. Click here to get an instant quote.
1) Dress Correctly
Wearing the right kit is the best way to making sure you're as warm and dry as possible. Although this doesn't necessarily mean you need to spend hundreds of pounds on a full wet weather outfit.
Prioritise the parts of your body that are most susceptible to getting too cold or wet. This may look like this:
Feet
Hands
Core
Legs
Head
Look to weather-proof your extremities first. A good pair of overshoes is essential, as this is where most of the rain will spray on to. These pair from Spatz are a tried and tested way of protecting your feet in the rain, and are used by many pros, who have no choice but to ride when the weather is foul.
Next, get a good pair of gloves, although bear in mind, if the temperature is mild then no gloves is probably a better option. Waterproof gloves are slimmer and more insulating than ever. Fighting the battle against cold, wet hands is much easier with a pair.
Then look at investing in a good waterproof jacket or maybe just a gilet. We recently reviewed the top waterproof jackets on the market from Gore, Assos, Rapha and Castelli, so if you're looking for ideas you'll find your answer over there! A waterproof gilet is the minimum required to beat the rain. Keeping your core warm is essential, so layering up with a jersey and/or a merino base layer, will help wick away moisture from rain and sweat.
If you've followed the above steps then you should be more than prepared for an hour or two in the rain, but there's also plenty of other clothing options for combating the wet.
A cycling cap is a good choice for keeping the rain out of your eyes, along with some clear lensed glasses that will protect your eyes! Waterproof tights are also an option, however this wouldn't be classed as an essential piece of wet-weather piece kit, although luxurious if you're trying to stay as dry as possible.
2) Mudguards
It's an age-old debate whether to join the guarded community or just hold out till the sun shines again. But there is no doubt that if you want your ride to be as pleasant as possible, then mudguards are the way to go.
Yes they can be clunky and awkward to set up, but they are the most effective way of keeping the spray down. And I believe a stylish winter bike isn't complete without a pair.
Both for the riders behind you, who will be thankful they aren't covered in grit, and for yourself who will have much drier feet and a cleaner bike. If you want to make friends this winter, mudguards are the way to go.
If you're still yet to be converted on mudguards, studies have shown that a bike is actually more aero with mudguards ON. So you're missing out on them sweet aero gainz ;)
3) Avoid Puddles
Standing water is a no go. You don't know what's going to be lurking underneath, thorns, potholes or tacks, it could be a nasty surprise, you just never know.
Although standing water isn't always avoidable, as demonstrated at this year's World Championships in Harrogate! Nonetheless, keeping an eye on the road ahead and being mindful of big pools of standing water will go a long way to making sure that you don't get in any trouble.
Excited about riding in the rain? These 4 routes around Yorkshire will guarentee you some drizzle...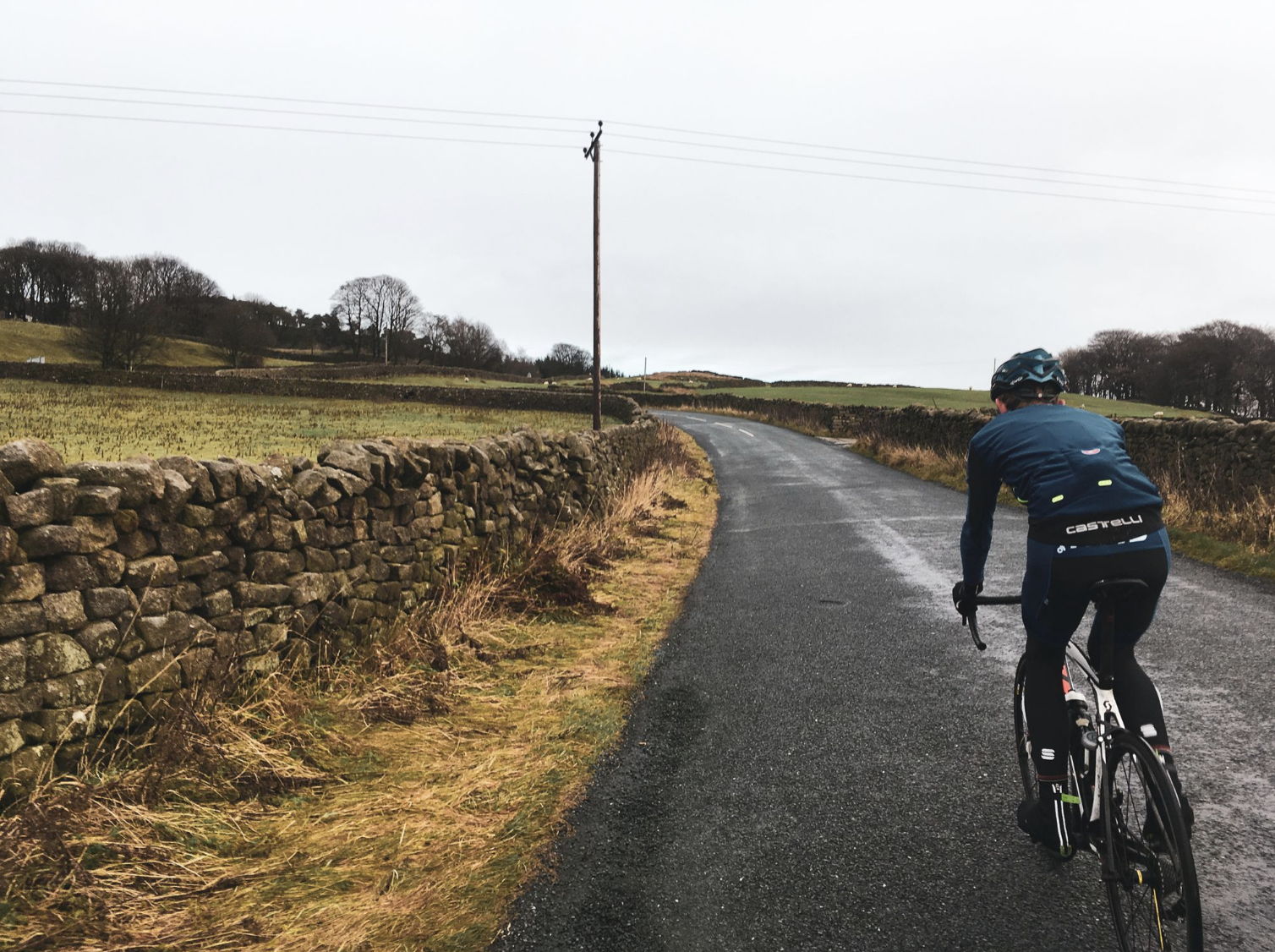 4) Download Zwift
The last or first option, depending on how brave you are. Zwift has been around for a long time now, with many pros and amateurs flocking to Watopia every winter. With races, training plans, group rides and even Alpe du Zwift, virtual riding is as prominent as ever with new features coming out every week.
If you're already hooked on Zwift, you cannot miss this lazy guide to winning Zwift races! You'll be flying in no time...
Join the Laka ride...
For the ultimate peace of mind think about insuring your bicycle from damage and theft. At Laka, we offer flexible policies to the month leaving you free to cancel at any time.