A band of over 30 mountain bikes, road bikes and everything in between descended upon Epping Forest, to ride trails through the night for the second annual Laka Halloween Ride, supported by Muc-Off, Brewdog, Stance, Milltag, Hiplok and Tribe.
This year's ride was an awesome success, with team Laka and our friends from Milltag & Ravey CC getting a big group together to go riding after dark.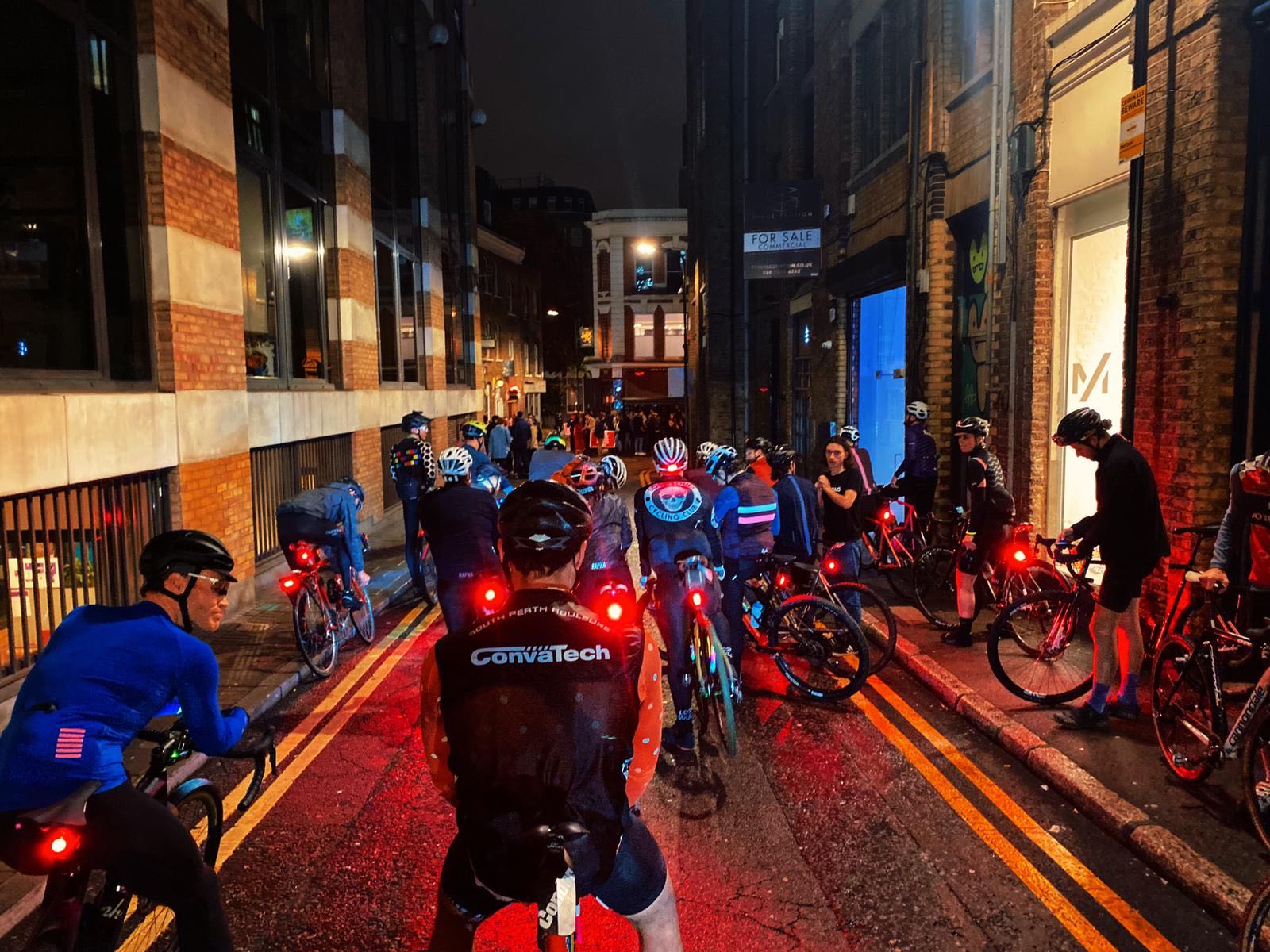 The day of the ride was gloomy. It was raining throughout the day with a heavy mist over the city. As it got dark we headed over to Milltag HQ to meet all the riders. Whilst the pubs began to spill on to the streets, so did Ravey Street, with a mass of gravel, mountain, cyclocross and road bikes! With our lights charged and our route downloaded, Dan gave a brilliant briefing before we headed on outside.
The weather treated us well, as we rode up towards Epping Forest, the rain was staying put and the climate was very mild. Everyone was awaiting the gravel as the roads got smaller! We stopped in a field for a breather before entering the woods, for any passer-by we were no doubt an unusual sight.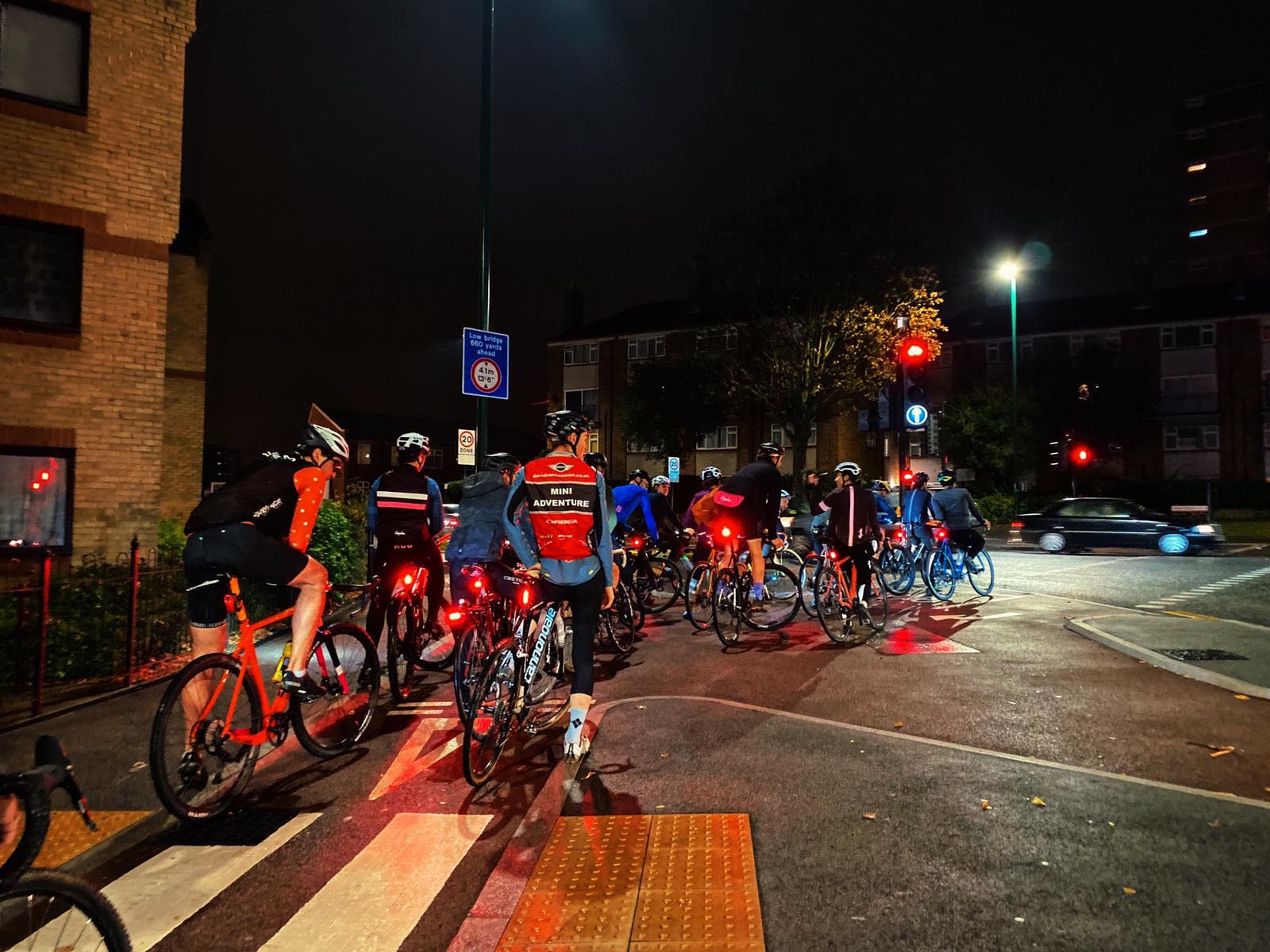 Hitting the trails for the first time was an awesome feeling! Straight away the bikes began to slide and after 30 seconds we were all covered in mud. Fortunately Muc-Off provided everyone with extra degreaser and chain cleaner which would be all the more useful the next day!
The trails around Epping were the sort that forced a grin from ear to ear. Dips that accelerated to a speed just about controllable, followed by short punchy climbs that were hard on the lungs. With a light mounted on the bars, the trail wasn't fully visible, so we were riding and hoping that we were going in the right direction. This did lead to a few miss-turns, but we were saved by our GPS units! Some corners were super fun. With the rain coming down all day, the turns were slippy and fast, with roots appearing at the last minute.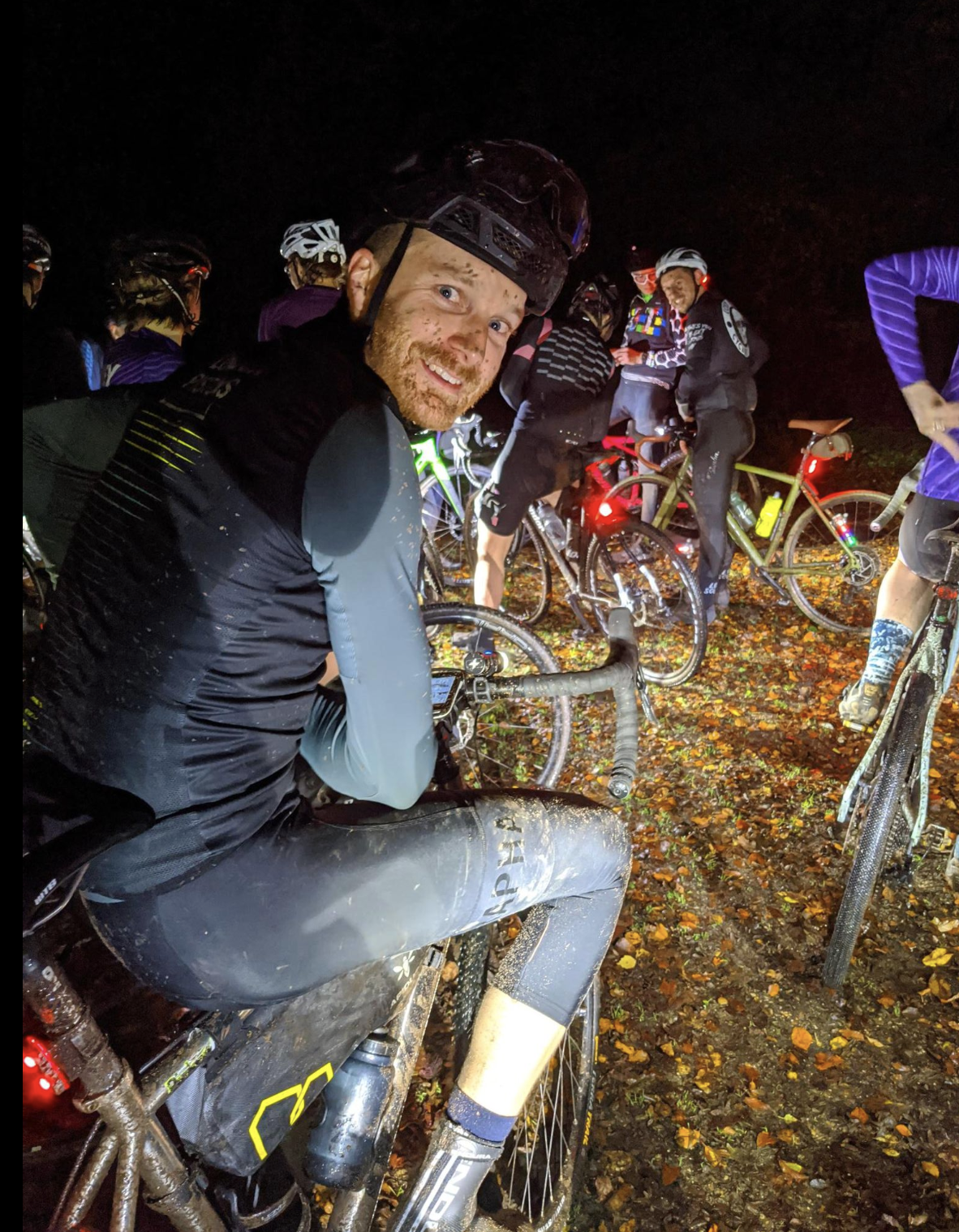 As we continued through the forest we honed our skills and were riding at speed. It's crazy how quickly you become accustomed to riding in the dark. With dear jumping across the trail and shadows continuously moving through the woods, it was a fun, strange and eerie experience.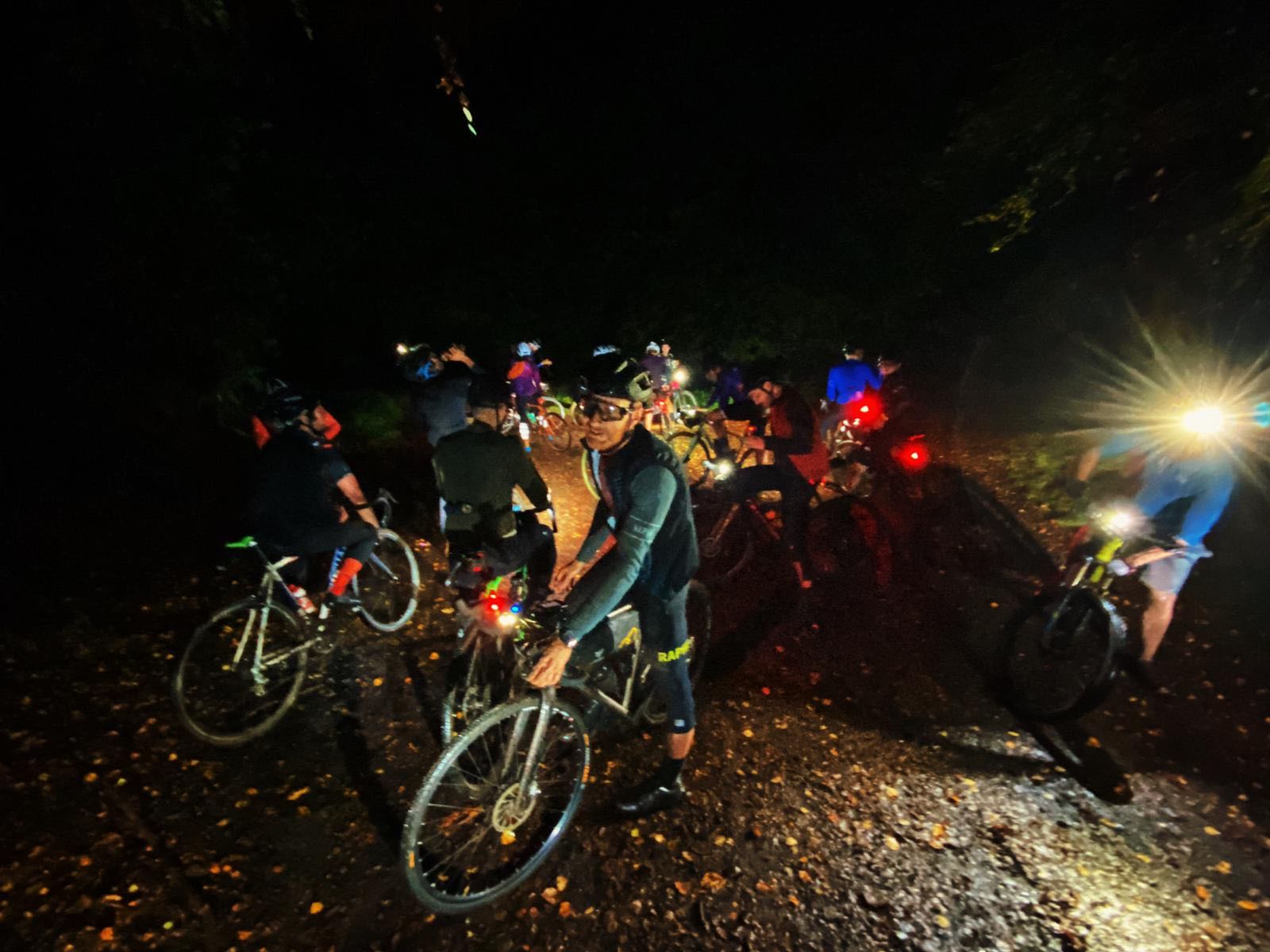 As we were coming out of the woods, a puncture struck! We were doing so well until then! This allowed us time to regroup and get our breath back before taking the road back.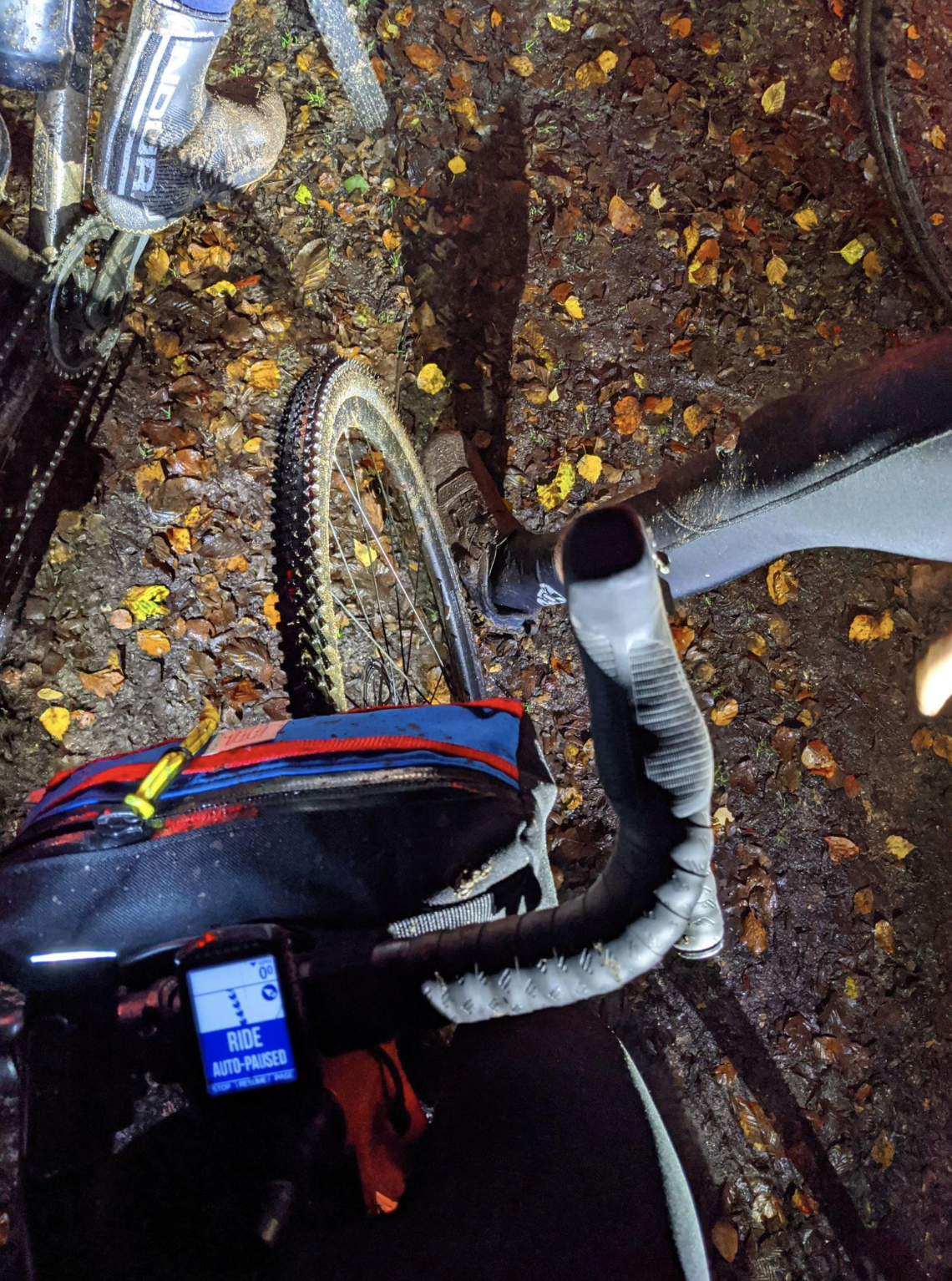 Heading back towards town, we pressed on knowing there were beers and food waiting for us at Brewdog Shoreditch. This was enough of an incentive to get back in record time!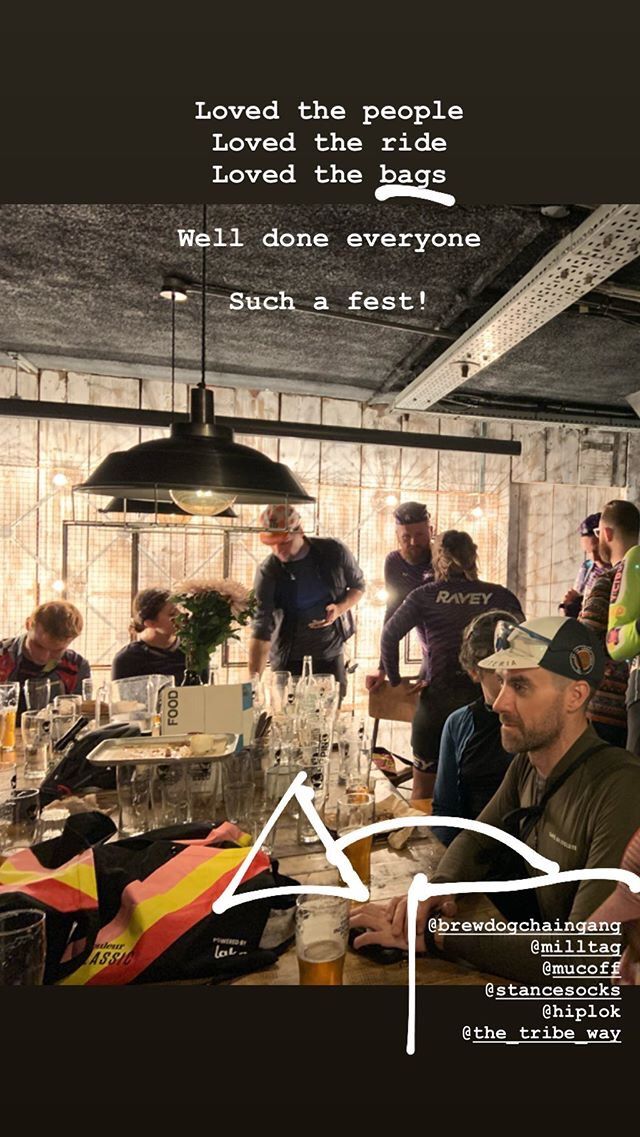 We all arrived at Brewdog, muddy, tired and thirsty, so we were super excited to receive free beers and food! Thanks Brewdog!! Chatting about the ride long into the evening, we gave out goodie bags to riders that were full of treats from Hip-Lok, Muc-Off, Stance and Tribe!
Inspired by this ride? Keep your eyes peeled for more events like this soon!
Whilst you are here...
... did you know that wherever you are on this planet your bike is covered with Laka's Travel Cover ? Join our community of cyclists where you can benefit from 60 days of continuous cover abroad, leaving you free to get out and explore. Find out more - Laka