If you find you've got some extra time on your hands, check out the top routes as suggested by our collective! It's a great opportunity to shake up the routine, ride somewhere different and explore your local area. Whether you're looking to build up mileage or just stay motivated, these routes are all great choices. Download a route and go explore!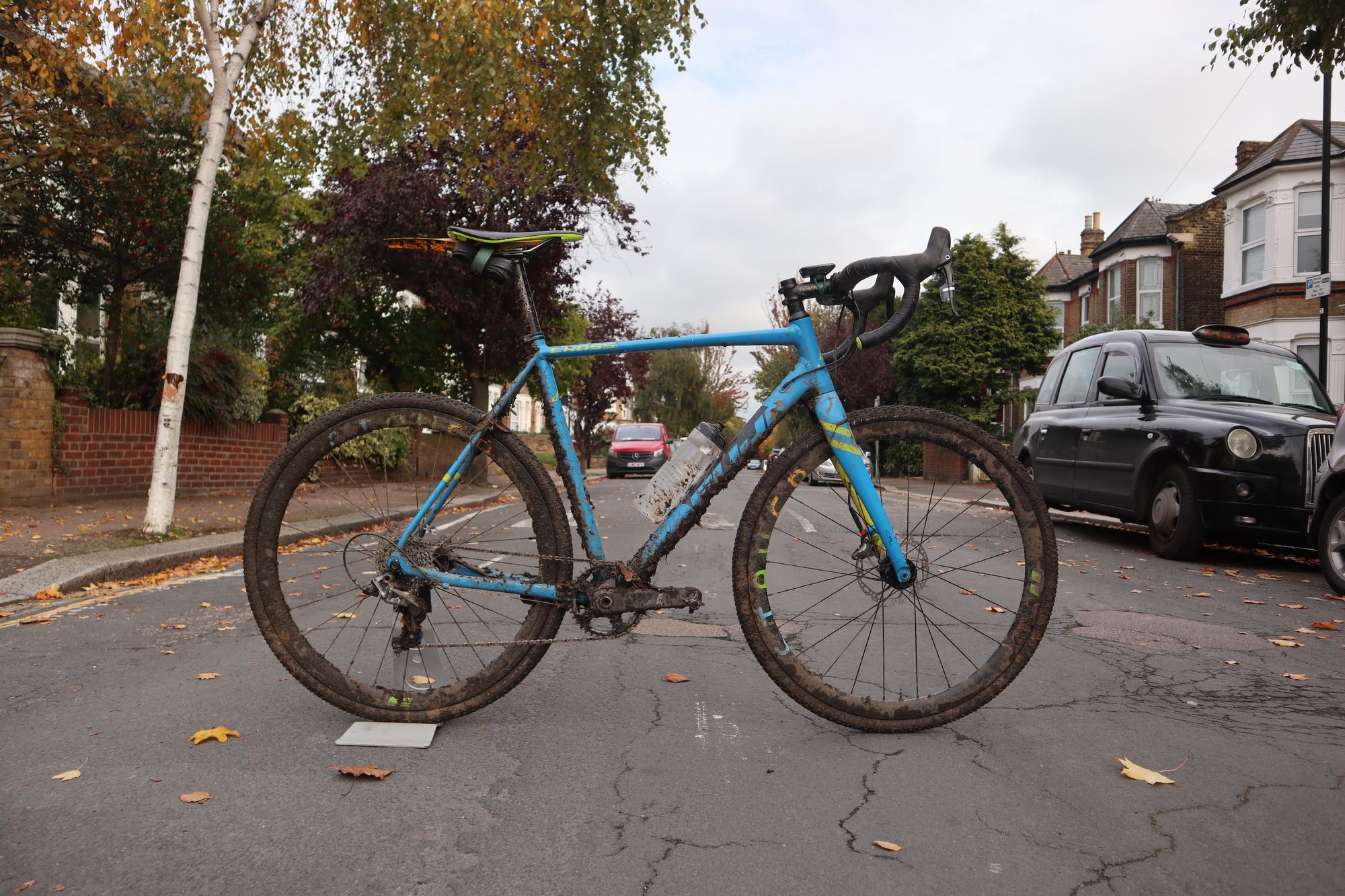 A Bit About Home Roads
If you didn't know already, Home Roads is a podcast by broadcaster, journalist and self-confessed cycling geek Matt Barbet. Matt goes on a local loop with some of the most interesting people in cycling, on the roads they call home.
From Nicholas Roche to Lizzie Deignan to Chris Froome, with a whole host of cyclists in between, the podcast generates stories that can only emerge when riding from their own front door.
1. The Hits - Jonathan Ramm
Departing from Huck's Coffee, a local hotspot in Walthamstow, for a fine brew along with many other lycra-clad roadies, this no-stop loop takes in some of the finest lanes in Essex.
Heading out towards Epping forest, you'll get the busy roads out the way first. Hitting the high beach climb into the woods first (If you are feeling brave vito this for Mott street, a 1 mile climb with two 15% ramps).
Once out of the woods you'll hop over the M25 and hit the lovely Banks lane bumps which is swiftly followed by Tawney common aka little Flanders where you will take in views of some of the local cattle, tractors and mud!
The last of the bangers, Mill Lane a single track spiral road with arching trees - aka one for the gram! This ride is not one to be missed!
2. Essex Lanes - Caroline Cunningham
I was given this route by a friend years ago and it's perfect as a 60km loop. It has beautiful lanes, it has some hills and it has a smashy TT section back in to town at the end. I've done this route loads of times, sometimes with friends and sometimes solo. I've ridden it in all seasons and it always looks a bit different, it's a great to get out of the city for a couple of hours and I love it.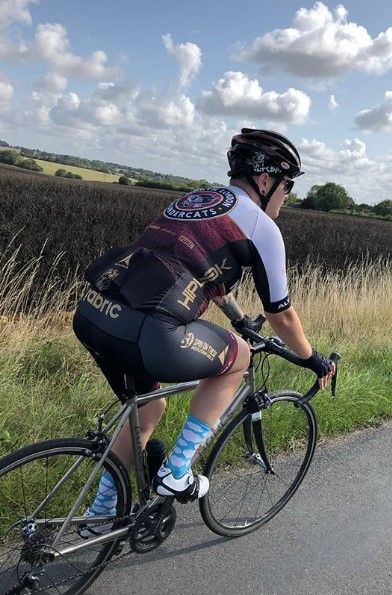 3. Epping Explorer - Matt Noble
As all off-road rides should, this Yorkshire mans favourite starts with a tea (no coffee for me) at Hub Vélo, another tea at halfway and ends with a beer. Fit for a mountain or a cyclocross bike, in summer or winter, this route takes you the back way from Clapton—avoiding to chaos of Lea Bridge Road—to the base of Epping Forest at Whips Cross. From their you'll take in a carefully curated selection of single track connected by short sections of double track that have taken years of exploring to piece together. A tea and bread cake at high beach rules you for the return leg covering new trails and some outbound trails that get a new lease of life when ridden from the opposite direction. Finishing with a blast across Wanstead Flats and into Pretty Decent Beer Co taproom for a beer or three.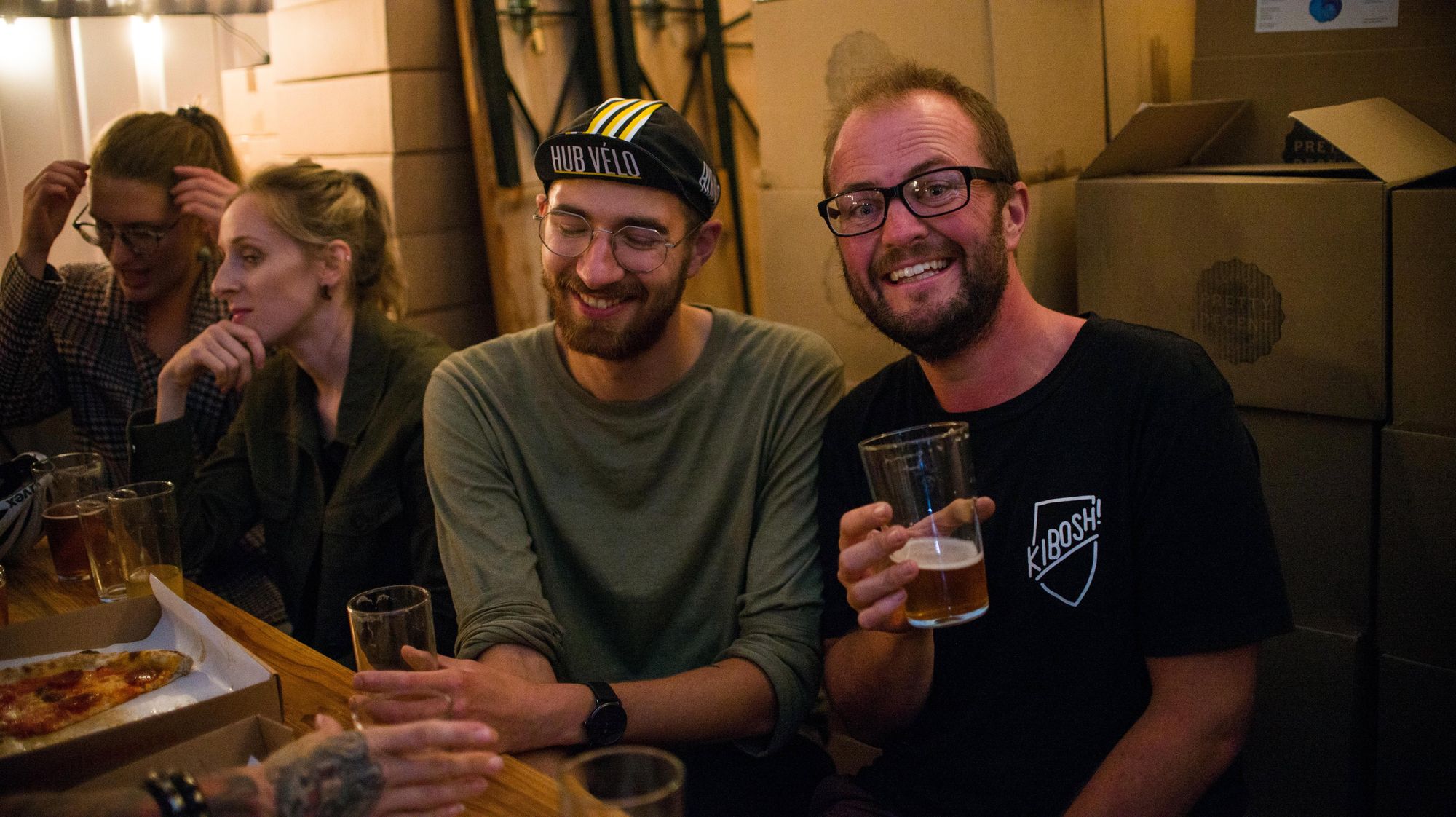 4. South London Form Finder - Joe Taylor
Being relatively new to the area, this classic London route is probably well known by many of you! However riding up Box Hill does always feel like I'm on TV and the road surface for the climb is so smooth! I find this route is best midweek when it's less busy but is equally enjoyable on a relaxing Sunday morning when you can take your time.
I also like this route because it's easy to follow on my Wahoo and has a good few ramps that I try to ride as quickly as I can. The aim is to try ride the loop in 3 hours, which I've only managed once! I try keeping the chain tight all the way round but I also like to push on the hills too. No stops is mandatory, as well as spending the rest of the day on the sofa!
5. Plane Spotting - Marta Coll
I love this route because it is perfect to spin the legs and have a good chat with your friends. It's quieter than routes like Windsor as it goes further south into quieter roads and some back lanes. It exits London through Richmond Park which is always a good meeting point for everyone. At the cafe stop at the airport you won't find anything fancy, but you won't have to fight to get a seat or queue for hours either. If it's a sunny day you can sit outside and watch the little planes go in and out. My good friend Joanna Dawes took me there for the first time and I loved it. It is my favourite option when I want a relaxing and enjoyable ride.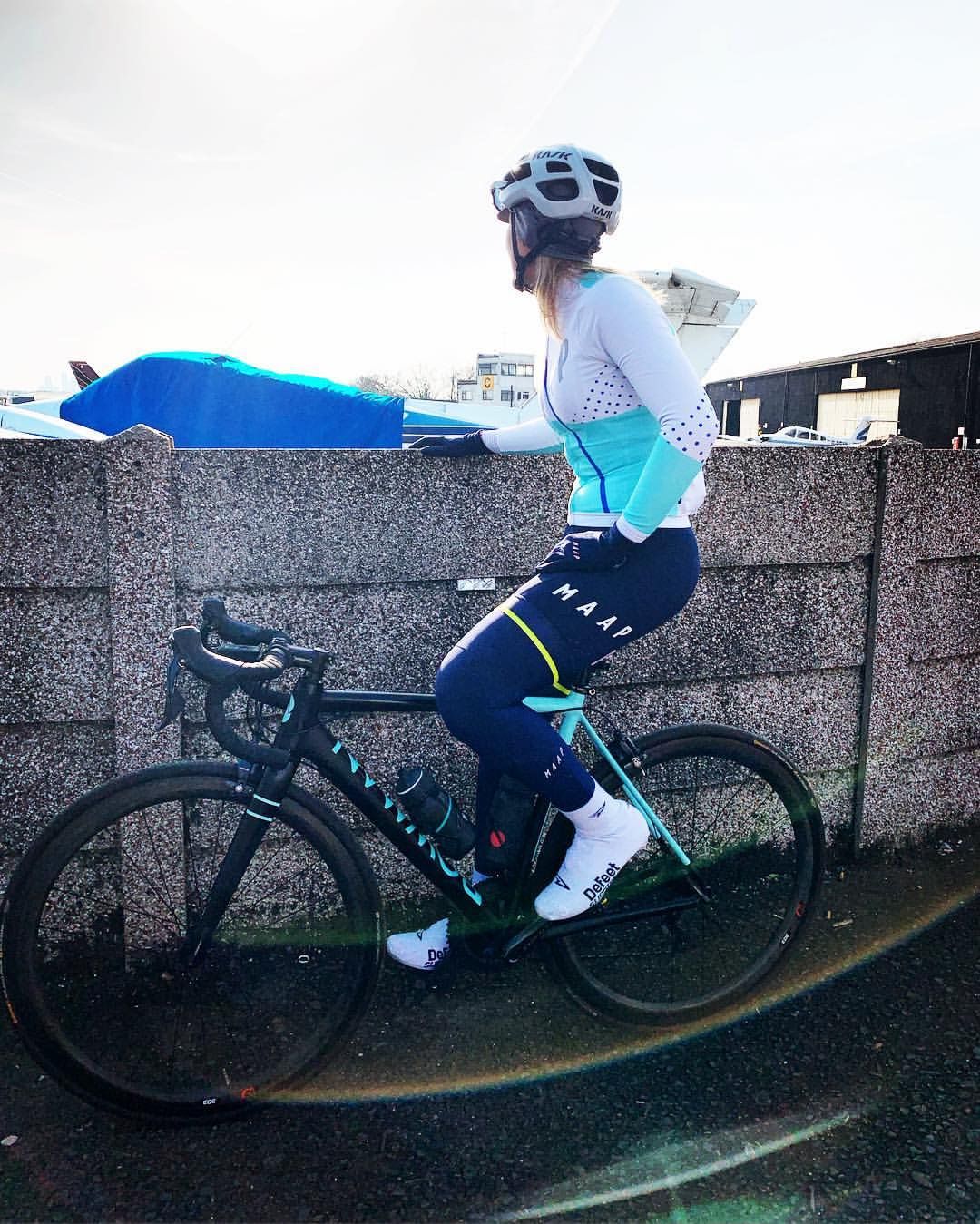 6. Southern Lanes - Laurence Hunter
After living in north London for 4 years one of the huge pluses of moving down south is how quickly you can get out to the countryside (still inside the m25!).

On this route once you're through Crystal Palace your only a few minutes from quiet lanes and if you head out early on a weekend you'll see very few cars.

There's a little bit of climbing so you can push it if you want to, but there's nothing too tough that you can't just roll around and enjoy it. The first climb is College Road, past Dulwich College which is a good little climb for midweek hill reps!
You can vary the route slightly to include Beddlestead Lane too and there are many other variations you can add once you've come up Layhams Road.

The highlight of the ride for me is always when you turn right back on yourself of Woldingham Rd and ride through the green valley past Woldingham school. There's no through traffic and so very few cars and it feels like you're miles from London.

Then it's pretty much downhill all the way back past Biggin Hill airport and back to Dulwich. All before breakfast.
7. Central London Dash - Mat Shreeve
After a long and hard think about this, opted for something pretty obvious rather than give away any of the RCC Cocktails Club North London Hillz antics 😜
So, I'm sharing what is properly my favourite local ride after hills - the mental and physical challenge of a good old Central London dash.
Although this route may seem pretty straight forward, the mental onslaught on being totally on your game, cutting through traffic, making split second decisions about safety and gap sizes, track standing at lights, and outrunning cars off the red light can't be beaten for me. I'd typically do these without my feet touching the ground (get me 🤣….), playing "the floor is lava" in my head, just for the shits and giggles.
It's also a really privilege to live so close to Primrose Hill, "the Park" (i.e. Regent's Park) and the West End, so ride this way every other day (+ slightly off the beaten track of traffic) on a variety of bicycles, depending on how the mood takes me (Vanmoof, Cargo, Single Speed, Foldy, or on the drops).
This kinda riding takes me back to my youth, when as a bored youngster / teenager, growing up in a village just outside of Cleethorpes, I'd hit out on my red Specialized (with white decals after JMC's ride - pretty much like this, with a DCD and all), and go "bus surfing" around a local estate.
This involved sitting just in front of the number 9 bus, holding road position, constantly checking over your shoulder to hold steady pace so the bus could never overtake, and only catch breath when the bus stopped to pick up passengers. We'd then stop close enough to the bus for the driver knew we were racing 🤟🏼, before pushing off again until we could rest again (hopefully the next stop along….but sometime an extra challenge when it had no body to pick-up or drop-off).
It was a hard routine to keep up, but the bike handling skills now serve me well when navigating central LDN traffic of taxis, buses, UBERs and motorcycles.  I would say I'd held onto the fitness too…..but sadly talking pre-2000 🤣
8. Spooky Gravel - Laka
The route of our 2019 Halloween Ride was definitely worthy of an inclusion! Thanks to Dan & Ravey cc, we were taken on an off-road adventure like no other.
Starting in Shoreditch, the route heads north towards Epping Forest. The first 10k is not the best riding, as you would expect, but once in the forest this ride really hots up!
Epping Forest has a rich & diverse history as a royal forest, being a hunting ground for many British monarchs. Coming out of the sprawling city, Epping is a rural haven, with lots of places to ride a bike.
This route around the forest is formed of fire roads and woodland paths with some road crossings in between. Short climbs are followed by short descents that keep things interesting!
If you're looking to add extra thrill, try this ride at night! We rode it in the dark and it added a whole new perspective to gravel riding.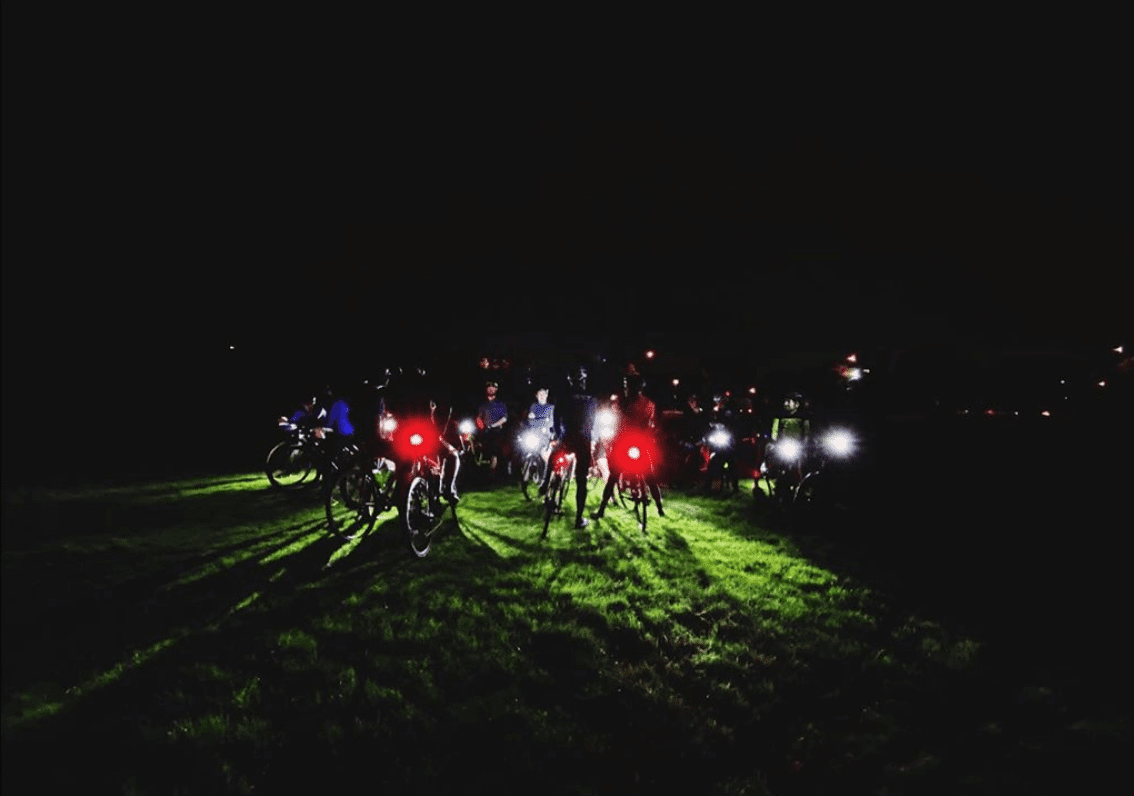 Want to contribute a route? Contact joe@laka.co.uk to get involved!
Join the Laka ride...
For the ultimate peace of mind think about insuring your bicycle from damage and theft. At Laka, we offer flexible policies to the month leaving you free to cancel at any time.