It's the time of year when layers are essential. The weekend group ride now requires a dozen items of clothing from skull caps to glove liners. It's also important to look after your kit, especially when it's being rigorously tested by the winter weather.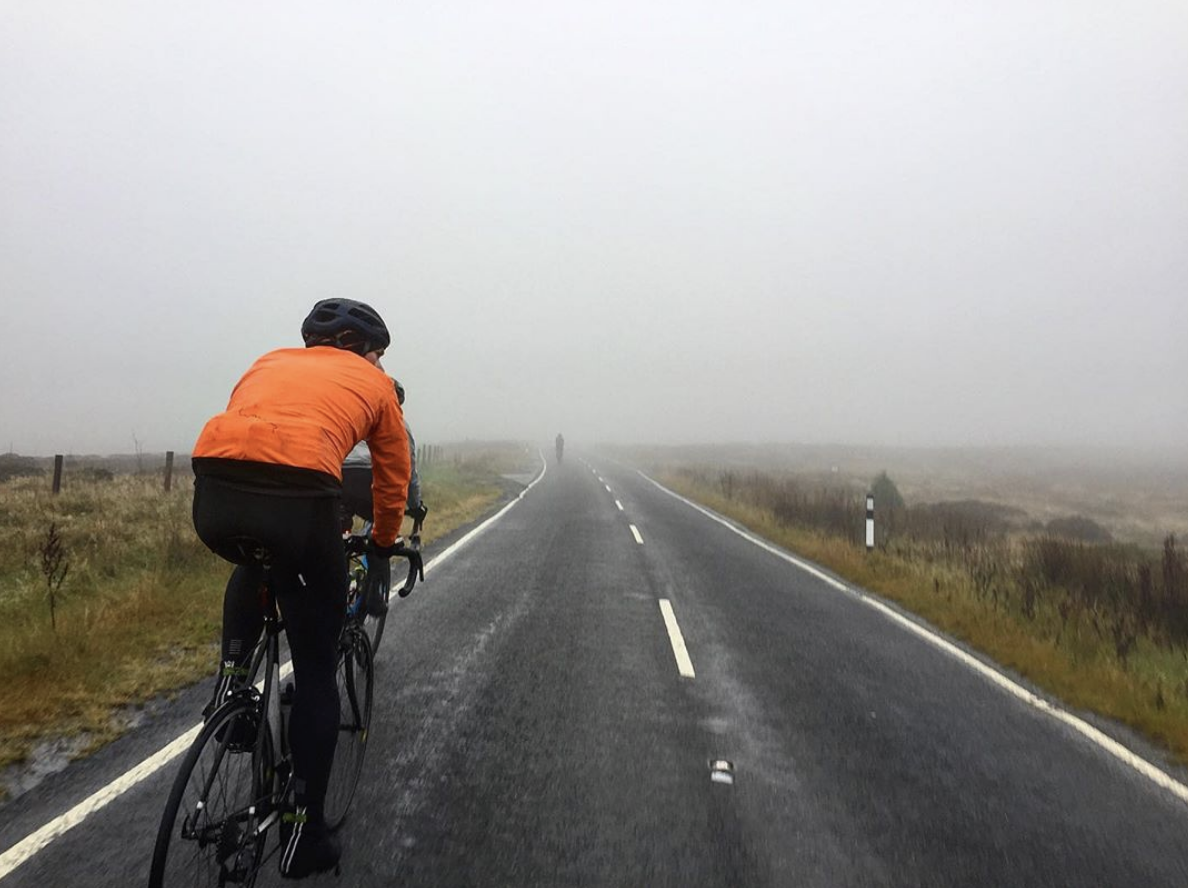 After all, you don't want to spend hundreds of pounds on a jacket for it to lose its magic.
Also, if you've read our post reviewing the latest jackets and perhaps decided to purchase a jacket, then you'll want to know how to look after it properly!
Why look after your garments?
Clothes are special and deserved to be looked after. This recent post from Albion highlights that we live in a throwaway culture. Where a garment that has lost its power can easily be replaced with a newer model or the latest release.
However buying a new jacket every year is neither environmentally nor economically sustainable. By taking a few straightforward steps, you can prolong the life of your treasured garments, saving both the environment and the money in your pocket!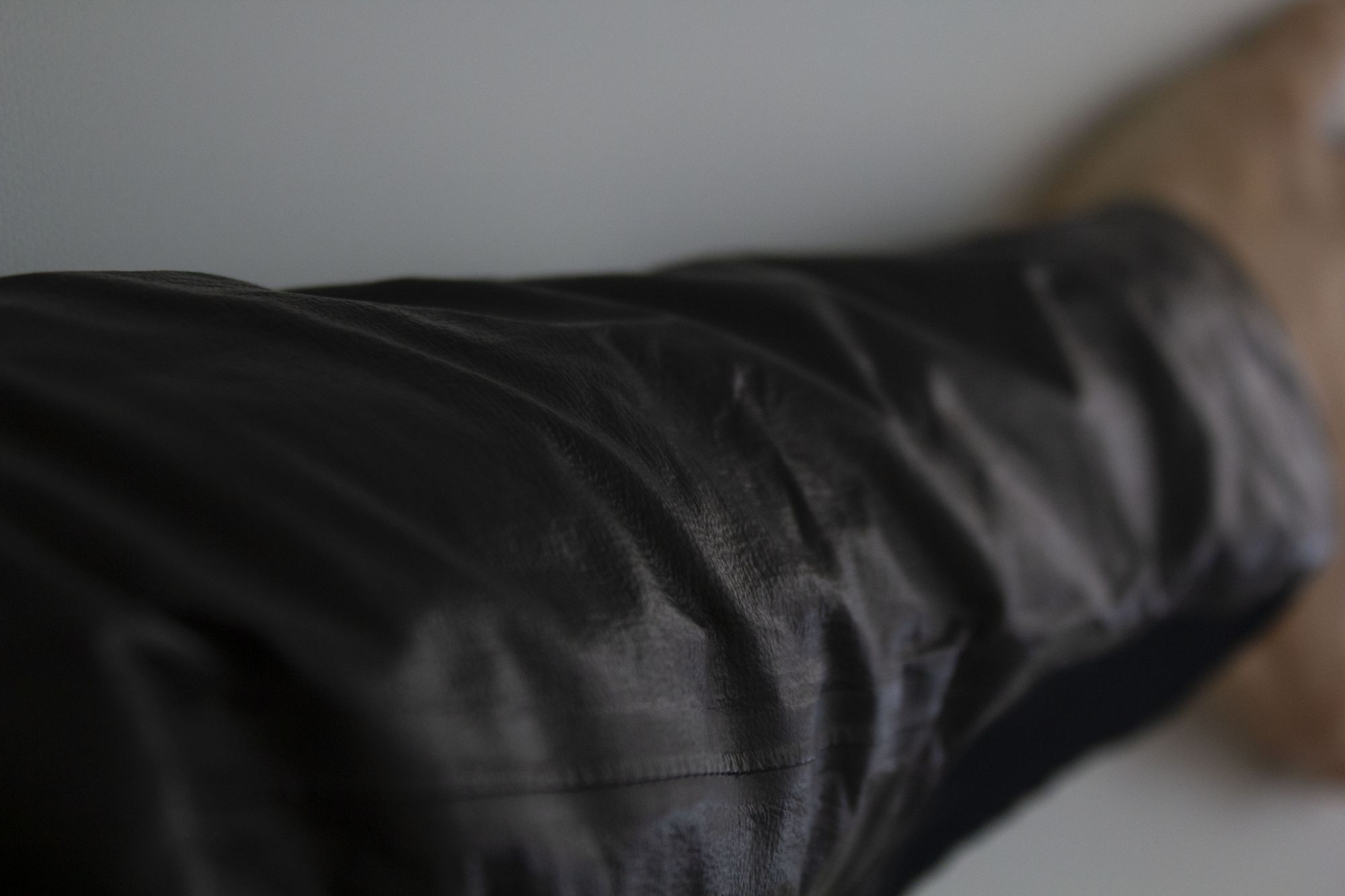 The difficulty in washing cycling kit?
Cycling kit is inherently different for normal clothes. Firstly your cycling kit is delicate, being made from a combination of fabrics that are designed to be tight fitting, breathable and lightweight. This means that it doesn't work so great when put in the washing machine.
Therefore there are a few little tricks to improve the longevity of your gear:
1) Make sure that zips are done up and velcro is covered. The hard edges can scratch at the fabric whilst in the wash. Over time this can seriously damage the make-up of the garments.
2) Turn inside out. Turning your kit inside out will help protect the colour and any logos on the front.
Inside Tips from British Brand Albion
Whilst there is a wealth of information online regarding clothing care, we thought it would be best to go to one knowledgeable and trustworthy source. Albion makes cycling gear with the British weather in mind. Meaning gear that's designed to endure wet and windy conditions, whilst also being of a high standard.
Here is Albion co-founder Jack Howker's top tips for caring for your cycling kit:
"I think one thing I would suggest is that people tend to wash their kit too much. Just think, if you were doing another outdoor activity like skiing, walking or climbing you wouldn't wash your kit every time. So something to try and do is wash undergarments, bibs & base layers etc. more regularly, where as jackets and outer layers less frequently."
"The less you wash products is both good for the environment and good for the garments."
"Clothes work best when they're clean. Dirt, mud, sweat affects the fabrics ability to repel water."
"Avoid using  regular detergents which can pass through the fabric, destroying the wicking of the fabric and stopping the breathability."
"So I would advise a cooler wash and a simple detergent."
"Occasionally use a re-proofer for technical clothing"
"Something I've found to work really well is cleaning out the washing machine by rinsing it with cold water. Residue of what's previously been washed stays in the machine and effects later washes."
How to Clean Waterproof and Water Resistant Cycling Gear
A step by step guide to washing technical clothing:
Brush off any dirt or mud that's visible on the clothing.
Make sure there is no detergent still left in the department on your washing machine. You can also run a wash on empty to clean out the washing machine.
Pour cleaner into the detergent department
Run through the cycle and wash at around 30 degrees. However always check the individual care label on each garment.
When finished, leave garments to air dry on a rack or washing line
Specific Detergents
It can be a tricky topic, washing cycling gear. However a general rule is that you shouldn't wash cycling kit with a usual detergent. The chemicals in the detergent break down the waterproof fibres in the jacket, stripping it of its waterproof coating. Therefore using a specific waterproof or cycling apparel wash is advised.
Many brands have started to release their own wash care products, like these from Rapha and Assos.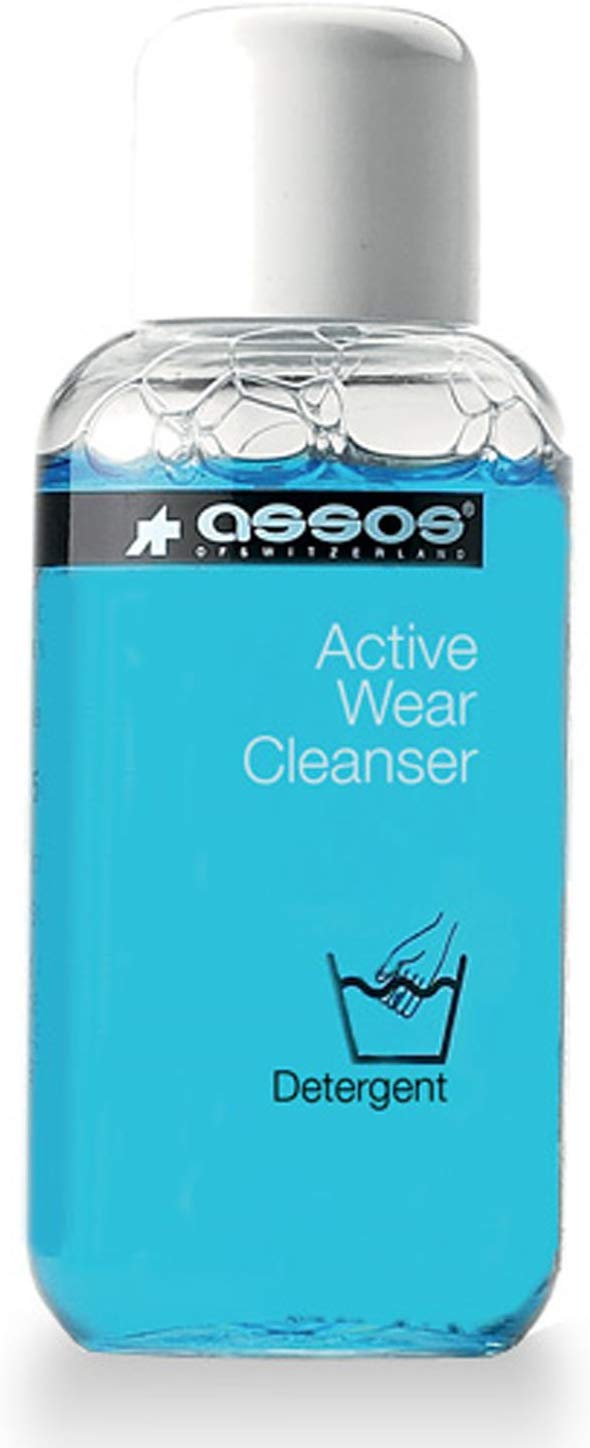 These washes are a niche product but a secure way to make sure that technical clothing isn't damaged in the washing machine. A great stocking filler as well!!
Reproofing
If you're already down the line with  chucking your jacket in the washing machine and it's started to lose its water repellency, you can reproof your gear to get it back to its old way. Whilst it's unnecessary to reproof after every wash, you should reproof when it starts to absorb water rather than when it runs off.
Re-proofers come in two forms: a wash-in product that goes into the washing machine and a spray that is sprayed onto the garment.
Re-proofers are great as they can be used every now and then to restore kit that's become a little tired. A top tip for reproofing is to use a hairdryer at around 10-15cm from the product to restore its water repellency. This is because technical fabrics become loose over time, so applying heat to the garment reseals the membrane, storing the re-proofer tightly inside the fabric.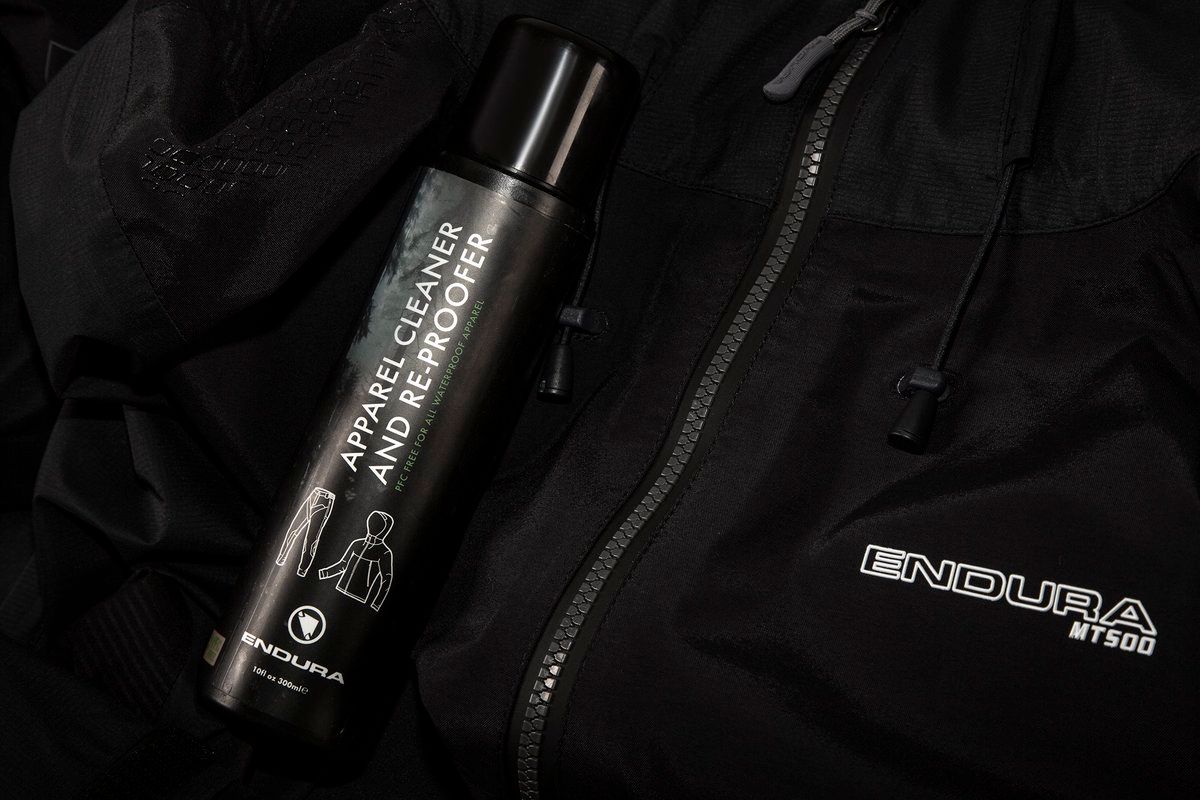 Whilst you are here...
... did you know that wherever you are on this planet your bike is covered with Laka's Travel Cover ? Join our community of cyclists where you can benefit from 60 days of continuous cover abroad, leaving you free to get out and explore. Find out more - Laka