From essential mountain bike accessories that you simply can't ride without, spares and tools that'll save you having a trail-side nightmare and some more fancy gadgets to invest in later on, here's our guide to the best mountain bike accessories.
So you've bought your mountain bike, now it's time to hit the trails, right? Well as keen as you'll be to get pedalling on the good stuff, there are a few more things to consider before you let loose in the woods or head into the wilderness.
Don't be put off if it does seem like a lot to begin with. You can share many of these with riding friends, buy second hand or wait until later to see if you really need them.
Helmet and safety kit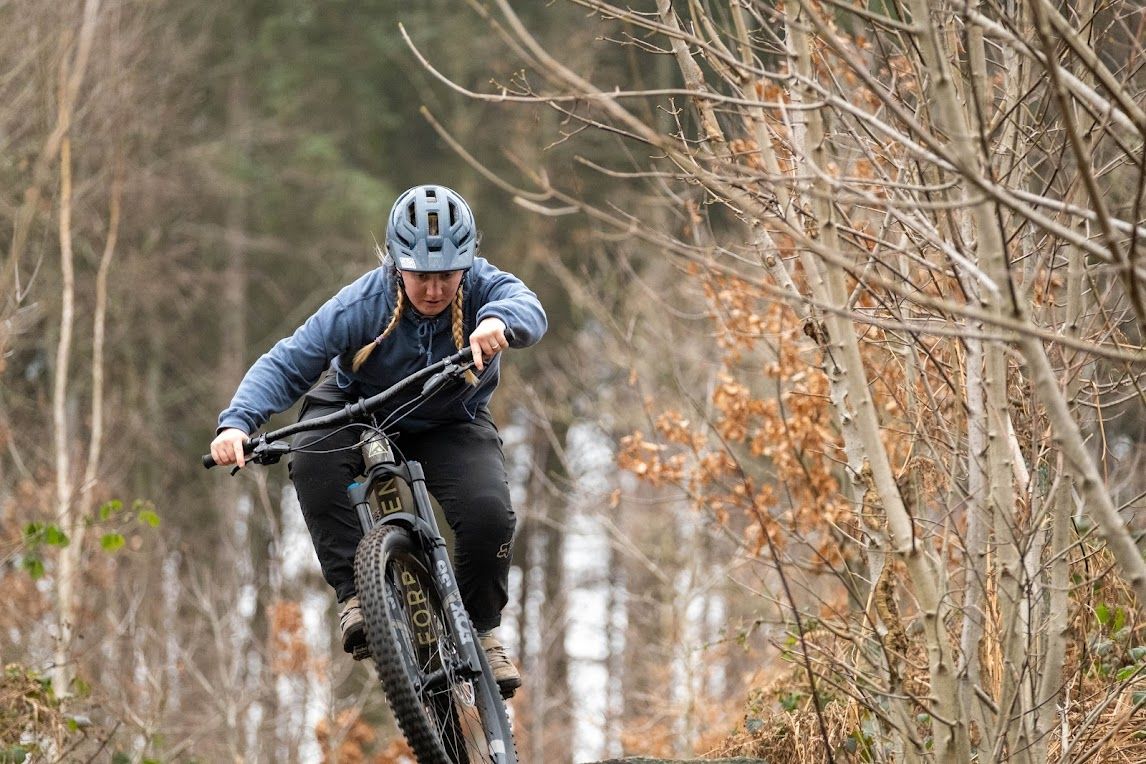 While other safety kit is optional, you can't ride a mountain bike without a helmet.
A peaked, open-face, trail-style helmet will suffice for most riders, especially beginners, whereas the full-face style tends to be reserved for intermediate and advanced riders hitting jumps, steeps and bigger trail features (with inherently higher risks).
Knee pads come highly recommended, and can save a few scrapes and bruises should you take a tumble.
Back protectors come in the same realm as full-face helmets - most suitable for advanced riders tackling terrifyingly big features, but you can also get backpacks with built-in back protectors for some extra piece of mind.
There are some great, compact first aid kits on the market for mountain bikers now too (check out Sendhit for more), which are well worth carrying with you. Knowing how to use them effectively is also key.
Pumps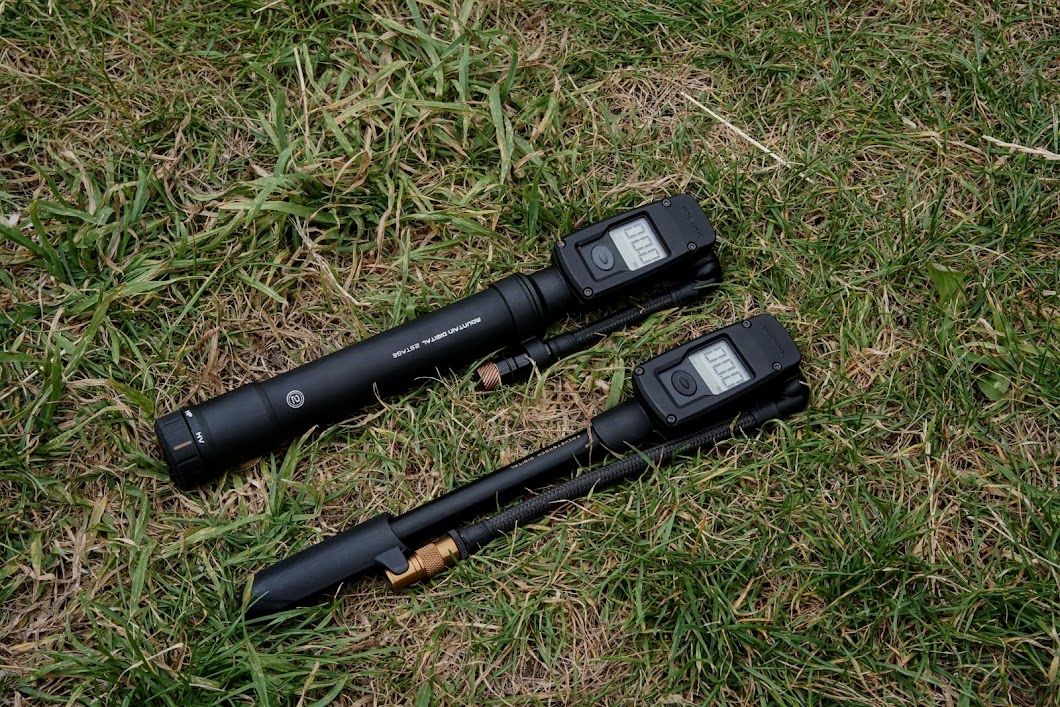 To get that sweet spot pressure in your tyres and get your suspension running spot-on, both a tyre pump and a shock pump will come in handy.
Track pumps are the easiest to use for tyres, though not as transportable as a mini-pump which you can carry with you as you ride.
You can also get track pumps with high pressure canisters built-in for helping you seat tubeless tyres which tend to need some extra oomph, or buy a canister to use with your existing track pump.
Shock pumps are essential mountain bike gadgets. They will allow you to dial in the pressure in your fork and/or shock, though you can get friends, a bike shop or suspension expert to help you with this first to save you forking out for one of these straight away.
Puncture repair kit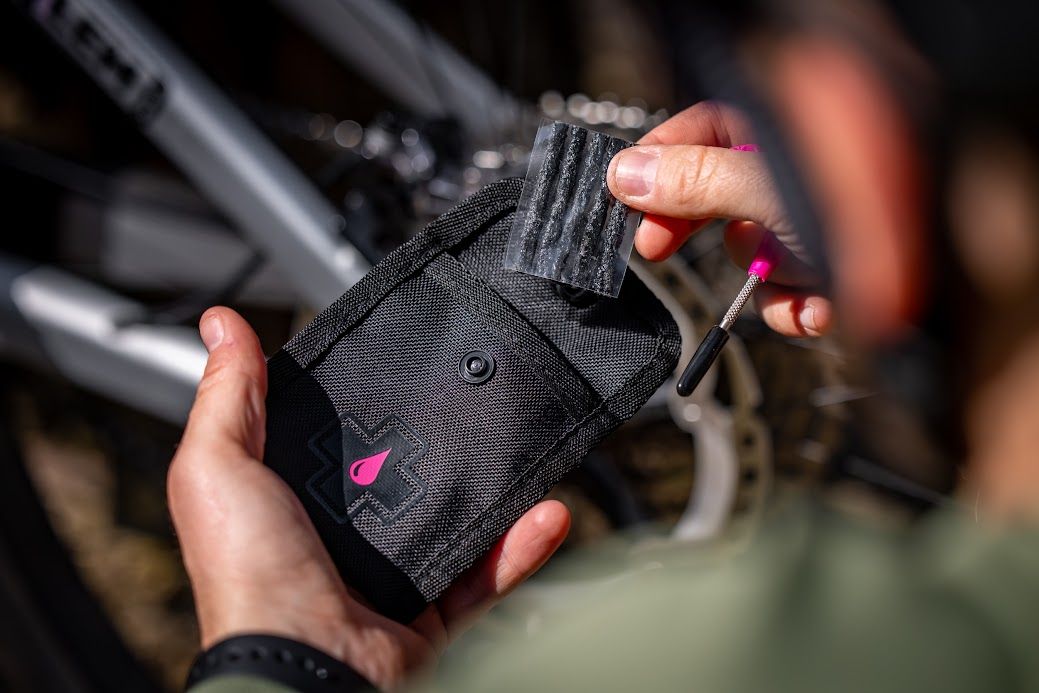 Not so glamorous but really key mountain bike accessories, whether you run inner tubes or a tubeless set up. This should include a tyre lever or two to help you pry the tyre from the rim, a spare inner tube in your wheel size, an inner tube patch kit and/or tubeless repair kit and a mini-pump (or CO2 cartridge with adapter) to get you re-inflated.
You'll probably also need a multi-tool to undo your thru-axle in the first place to remove the wheel.
A tyre boot is also handy for sidewall slashes, which you can either buy or fashion yourself out of a square of old toothpaste tube, rail ticket, cash, you name it!
Pedals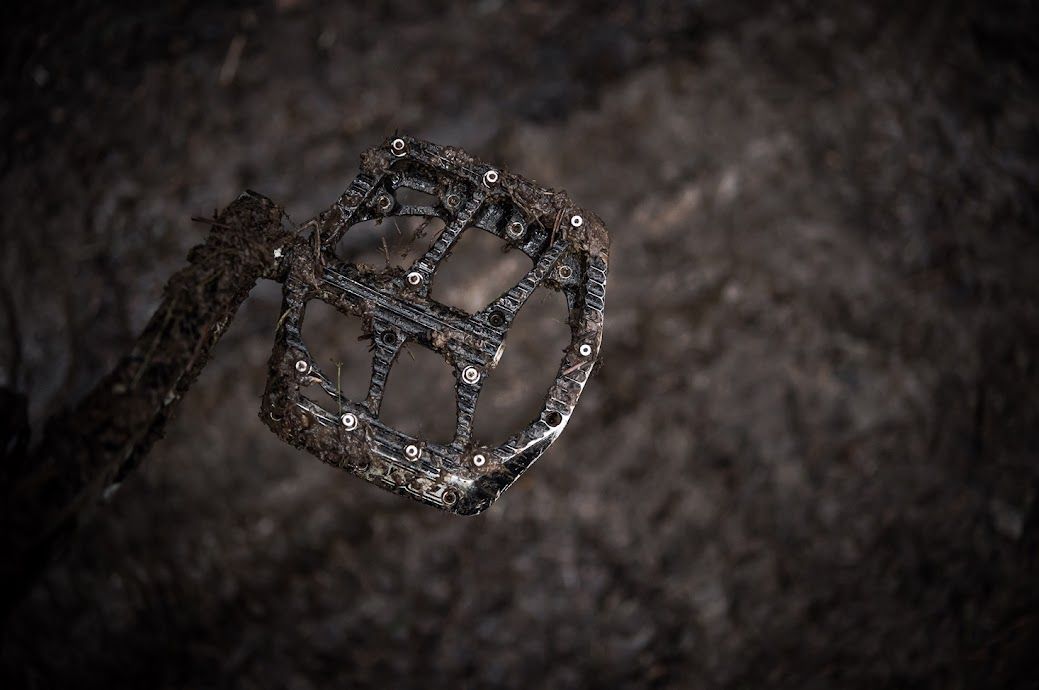 Most bikes aren't supplied with pedals, so you'll need to have a think about which type you'd like to add.
Most riders start off with flat pedals, either in a lightweight composite or sturdier metal package, with protruding metal pins to add grip.
The shoes that you wear with these will make a huge difference to how grippy (or slippy) they feel, with mountain biking-specific flat shoes designed with supremely grippy soles to help you stay glued in place.
Some riders prefer the security and ride feel of clip-in (confusingly also referred to as clipless) pedals, as you'll see by watching the Downhill World Cup, Enduro World Series and cross country racing. These also require specialist shoes with points to mount the cleats that interact with the pedal mechanism.
Ultimately it's down to personal preference, but worth having a play with both if you can to see how you find them.
Front mudguard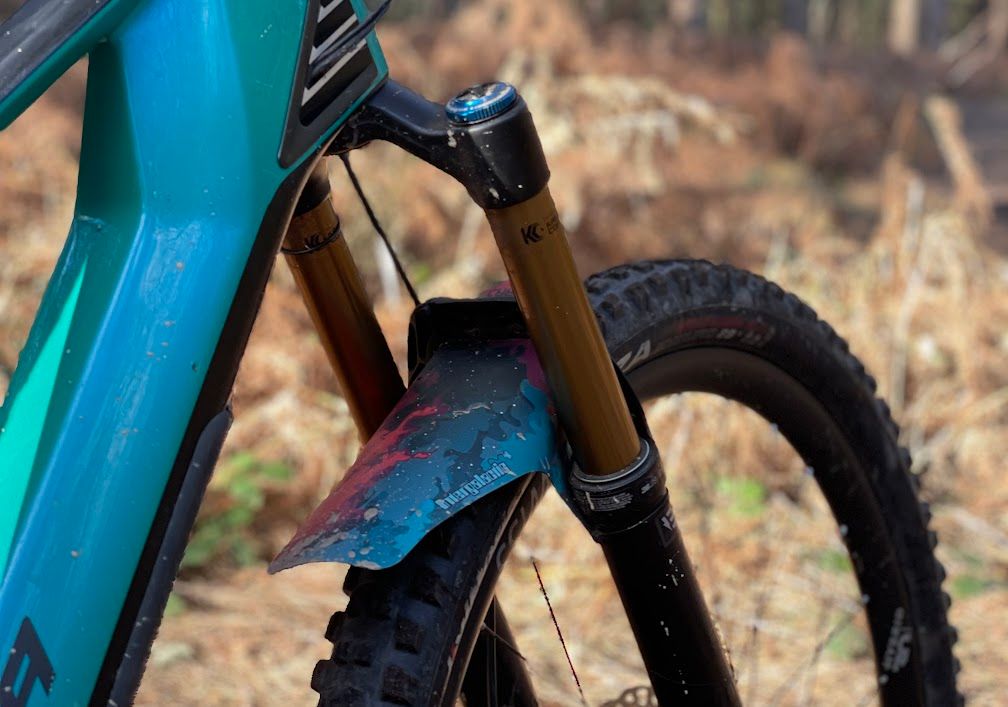 It's amazing what a difference this small bit of plastic can make. Cable-tied or screwed to your fork, a mudguard up front can stop the mud flicking up into your teeth as you beam your way down the trail.
There are a vast number of options on the market, from more rigid options with more coverage to simpler, smaller and inexpensive options. Check out Bristol-based RideGuard for some really great designs that are made from recycled plastic.
Want to go full DIY? Try making your own purple number from an old Quality Street tub: it has been done!
Waterproof socks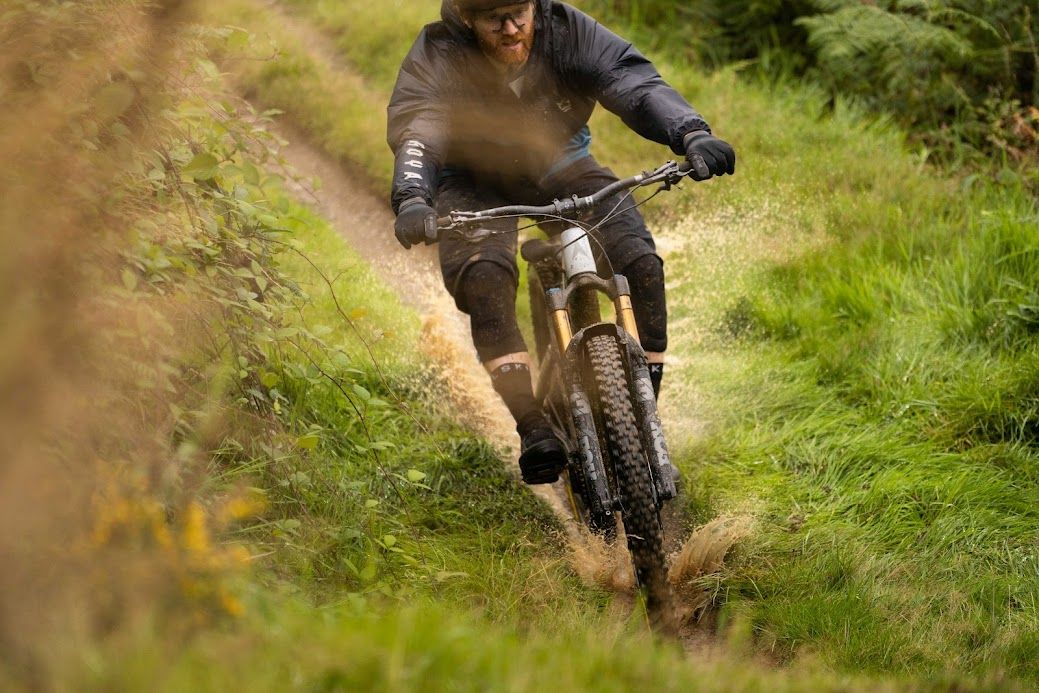 Relatively inexpensive compared to some bike kit, these waterproof lined socks can save you wrinkly, pruned feet in the winter - and most other seasons too!
You're likely to find puddles along your way if you're riding at a well-loved trail centre, or on a more cross-country ride then you might come across stream crossings.
Repelling the worst of the splashes (just remember, wear leggings/trousers over the top, not tucked in), they can help you turn a soggy ride into a really fun one!
Coaching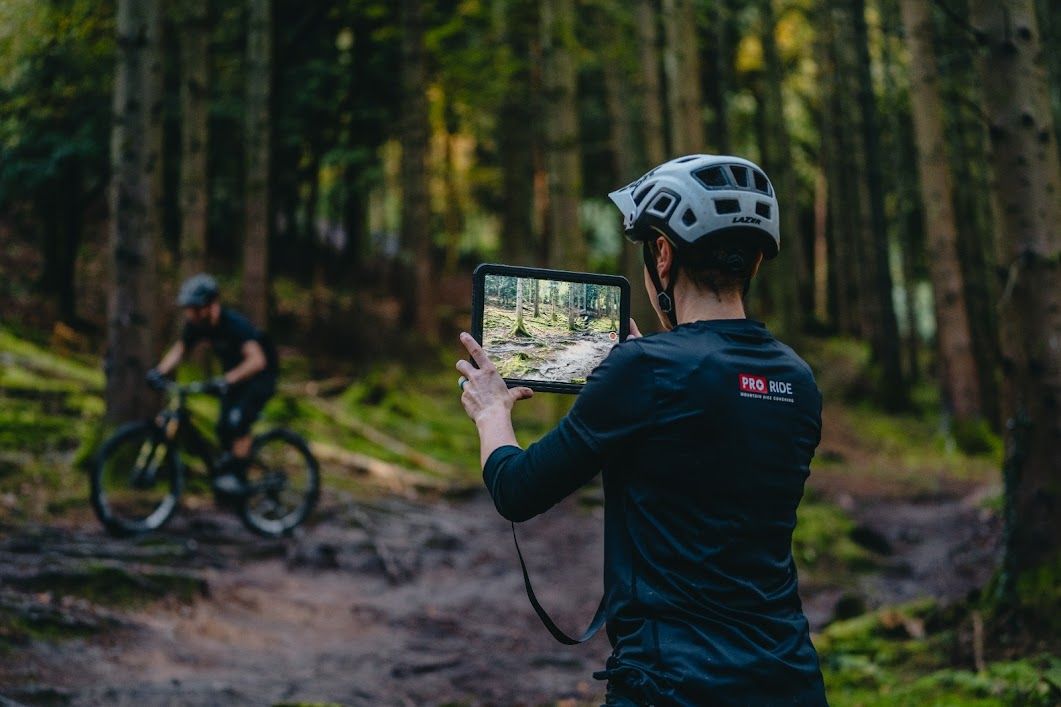 Okay, okay, not one of those classic mountain bike accessories as such. Yet investing in some coaching, no matter what level you're at, is guaranteed to help you to become a more confident, skilled and faster rider.
Coaching for beginners can be invaluable for cementing good habits from the outset, including a strong body position which will influence everything you do on your mountain bike.
For intermediate riders, progression courses may include covering specific skills such as jumping or cornering, helping you ace the technique.
Racers and advanced riders can really benefit from coaching too, to fine-tune and dial-in their riding for ultimate speed and style.
Glasses or goggles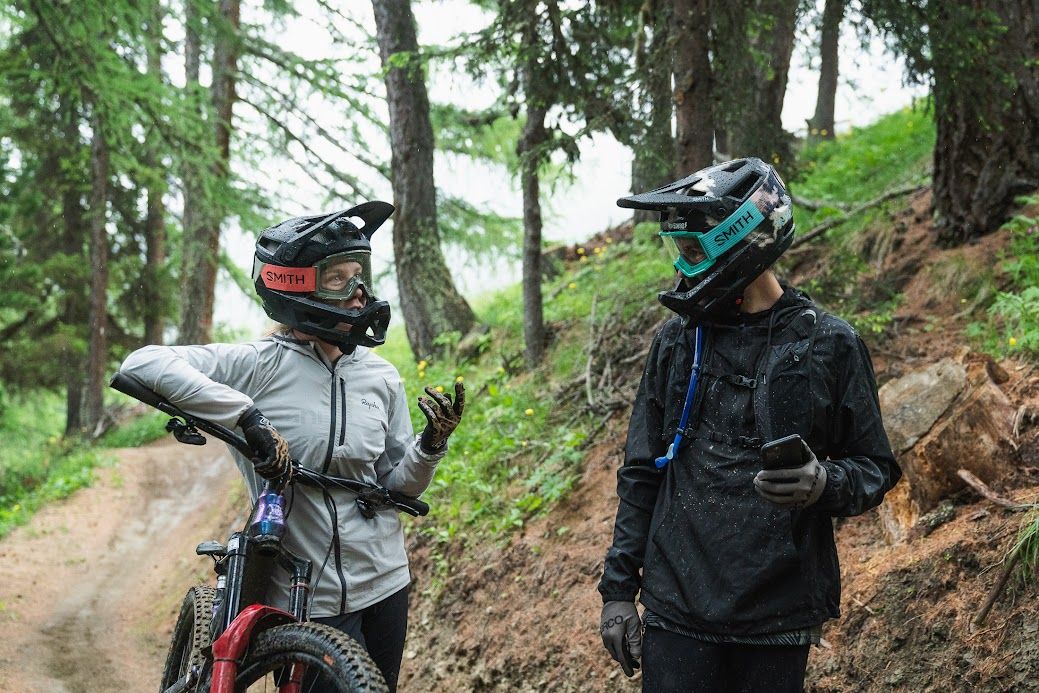 The coolest mountain bike accessories. With dirt and stones flying up from your front wheel as you hit the trails, keeping your eyes protected is key. Add in UV rays on sunny days and using either glasses or goggles becomes doubly important.
Typically glasses work best with trail-style open-face helmets, whereas goggles fit better with full-face lids.
Both are available with a huge range of lens types and colours from clear to polarised, as well as frame or elastic colourways.
Packs and bags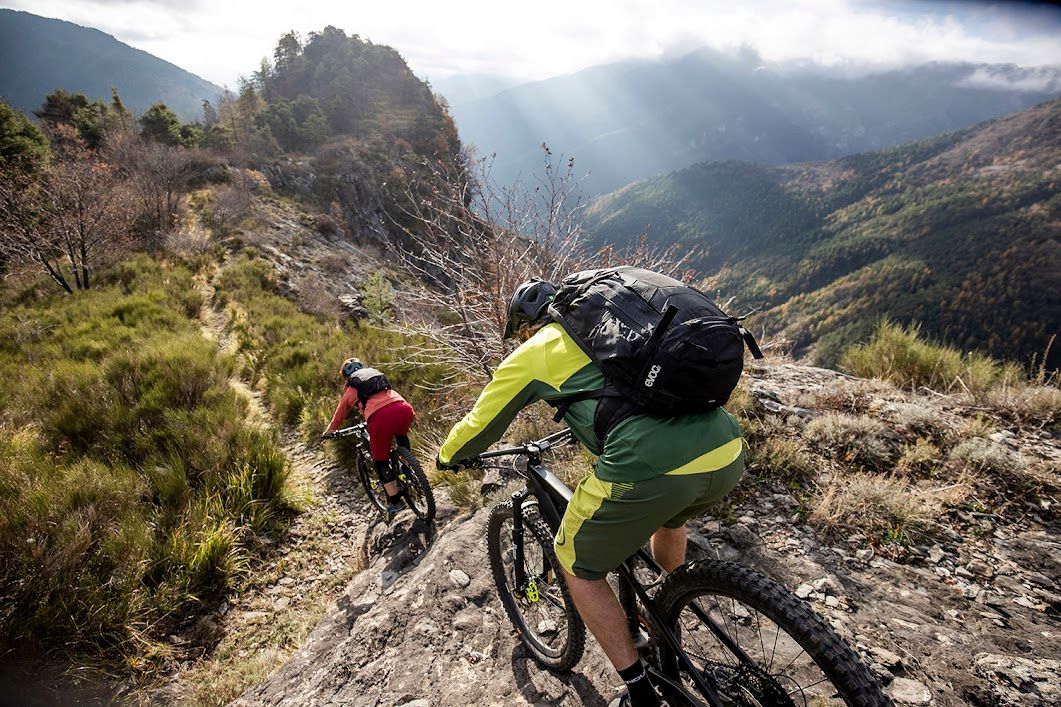 With a fair number of spares and tools to pack for your ride, in addition to all-important snacks and water, you're likely to need something to put it all in.
Some riders like to keep most of their tools on the bike, using a tool keg or saddle pack. There are also some gadgets where you can hide tools and spares in the bike, such as in the handlebars or steerer!
For carrying kit on your person, backpacks have long been a go-to, but more minimalist hip packs offer plentiful space for most kit. As with most things, the choice is personal.
Insurance for your Mountain Bike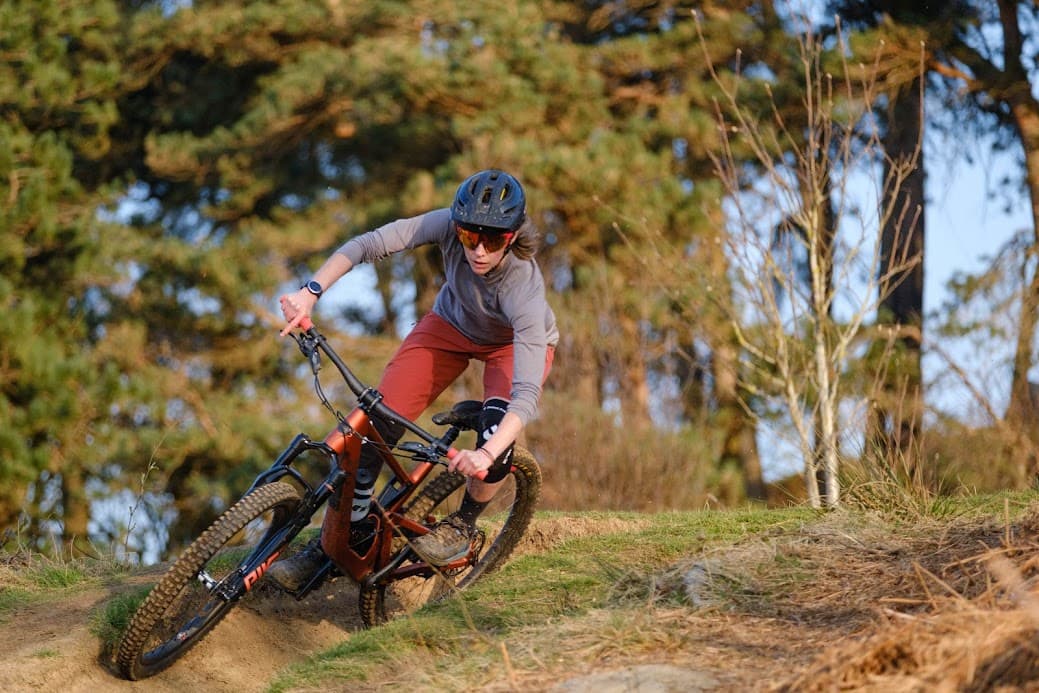 Phew! Seems like a lot to think about, doesn't it? The investment in mountain biking goes beyond simply buying a bike, which is why you'd be wise to consider mountain bike insurance.
Insuring your MTB and mountain biking accessories can help protect you from accidental damage, theft and give you peace of mind when you travel with your bike, too.
MTB INSURANCE THAT CAN HANDLE THE TRAIL
Click the link below to lean more about Laka insurance for your mountain bike