Welcome to the second feature of our Laka series, 'Behind the Ride'. In this blog series, we'll enter the minds of amazing cycle photographers, where they will share personal stories behind their spell-binding photos.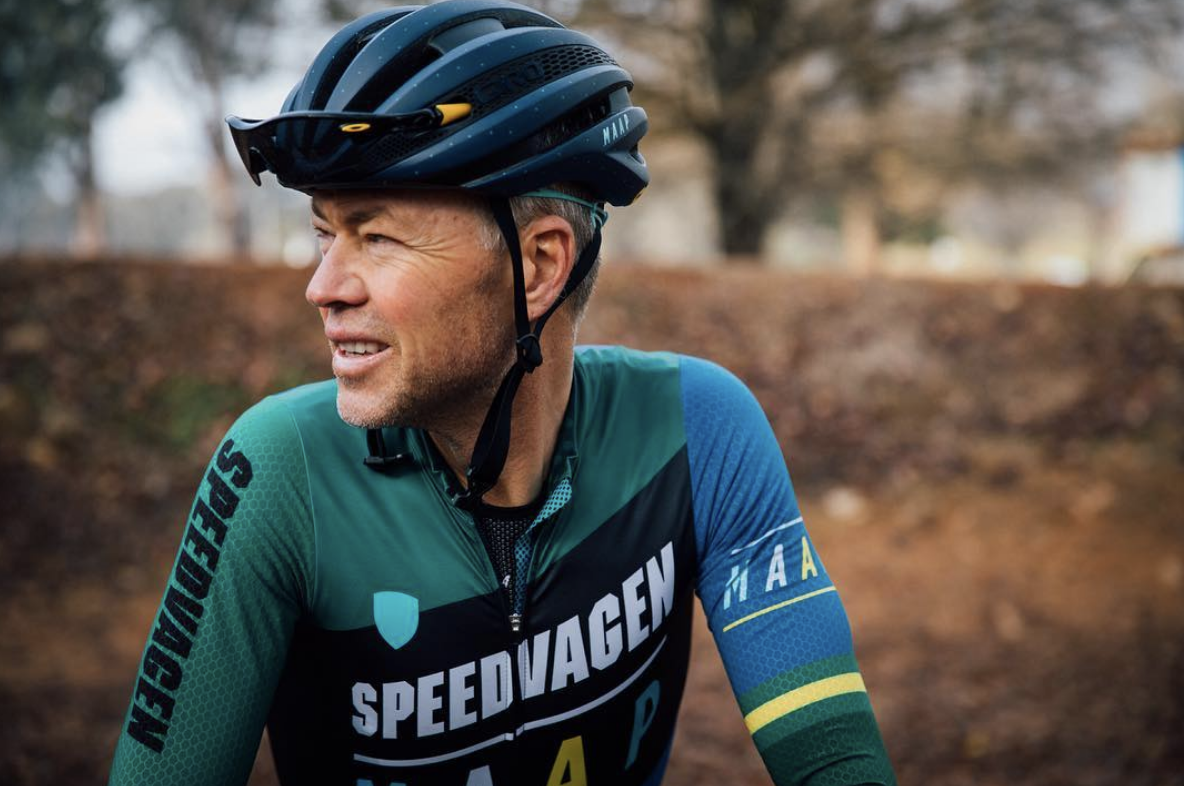 Our second photographer is the amazing Jeff Curtes. It is clear Jeff's success is due to his constant ability to challenge himself.  By never staying in the same subject matter, he brings a fresh perspective to each new sport he photographs. In this interview, you will learn more about Jeff's story and the photo most memorable to him.
Self-taught Jeff's professional career kicked off in the mid-1980s. If you are more familiar with the cycling world, you will recognise Jeff's cycling shots from famous events such as UCI racing, world championships, Jingle Cross World cup and many more well-known cyclocross events.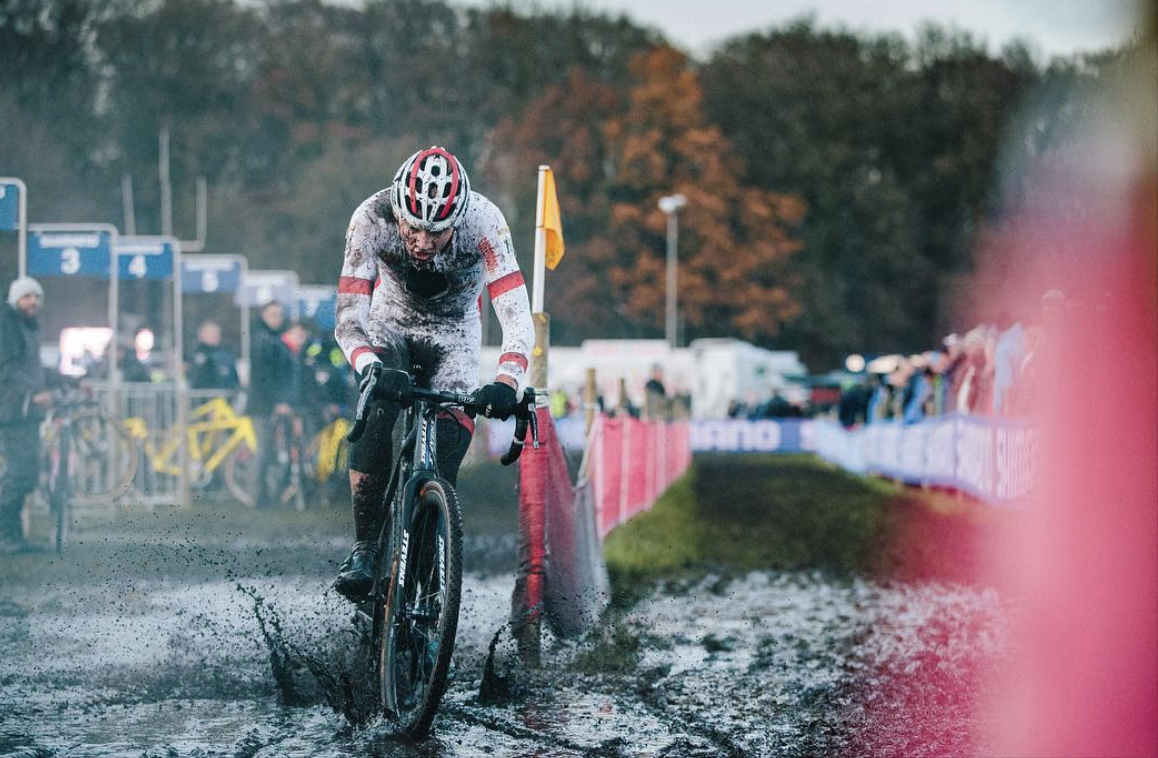 However, it is interesting to note how Jeff began his photography career as a snowboarder. Photographing what he enjoys doing in his own time, Jeff's love of snowboarding led him to become an extremely accomplished snowboarding photographer.
The journey all started with a Christmas gift. "My professional photography career began in the mid-1980s when I got a snowboard for Christmas,". "That was an addiction to a new sport, and from that, then came the photography ."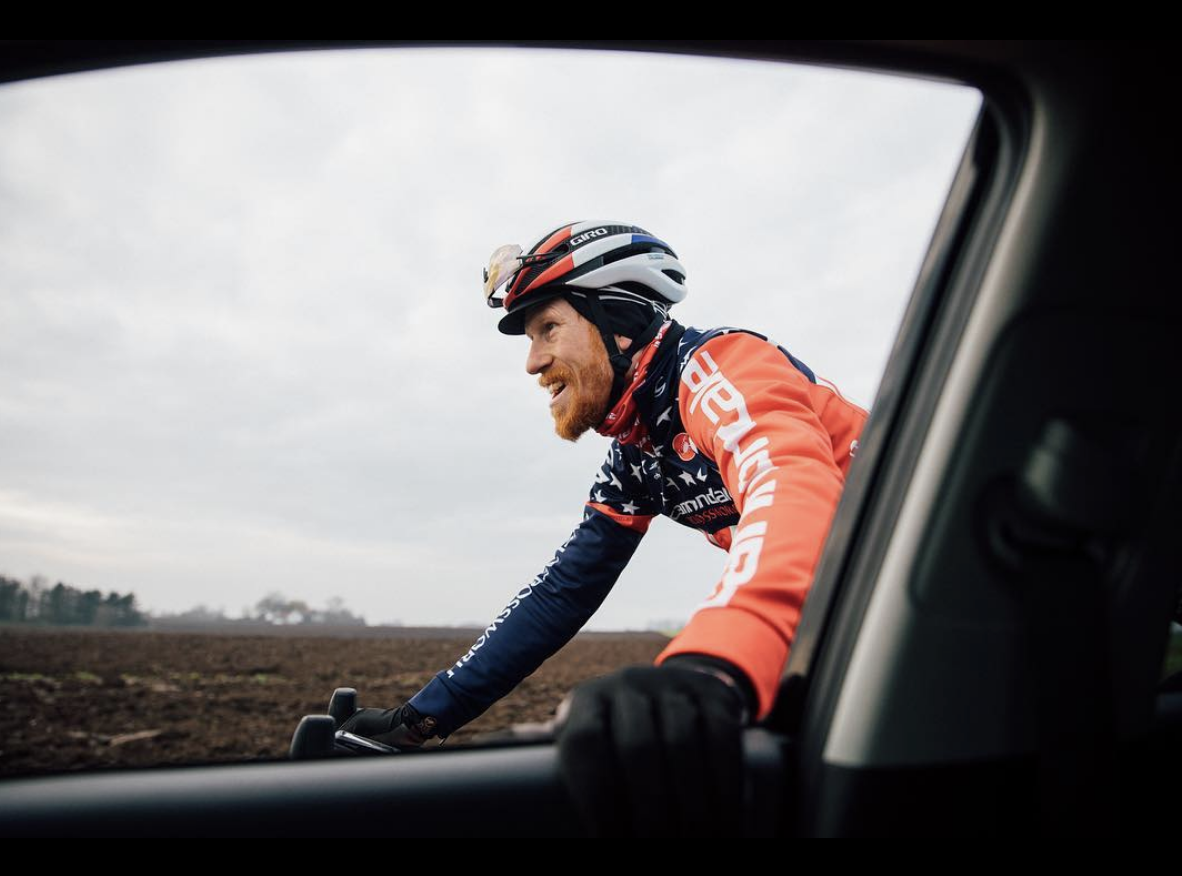 So I asked Jeff, what made you turn to the elite sport of cycling? He noted as a child he has always been into cycling. However, moving to Australia was what pushed him to use his incredible eye.
"When I moved to Australia, that is what started it. The weather was more for bike riding, not snowboarding. It was also my immense passion to experience something new that contributed to what I wanted to shoot professionally".
With such a colourful career it is probably hard to think of what photo is the most memorable. Luckily Jeff has one photo with a great story behind it!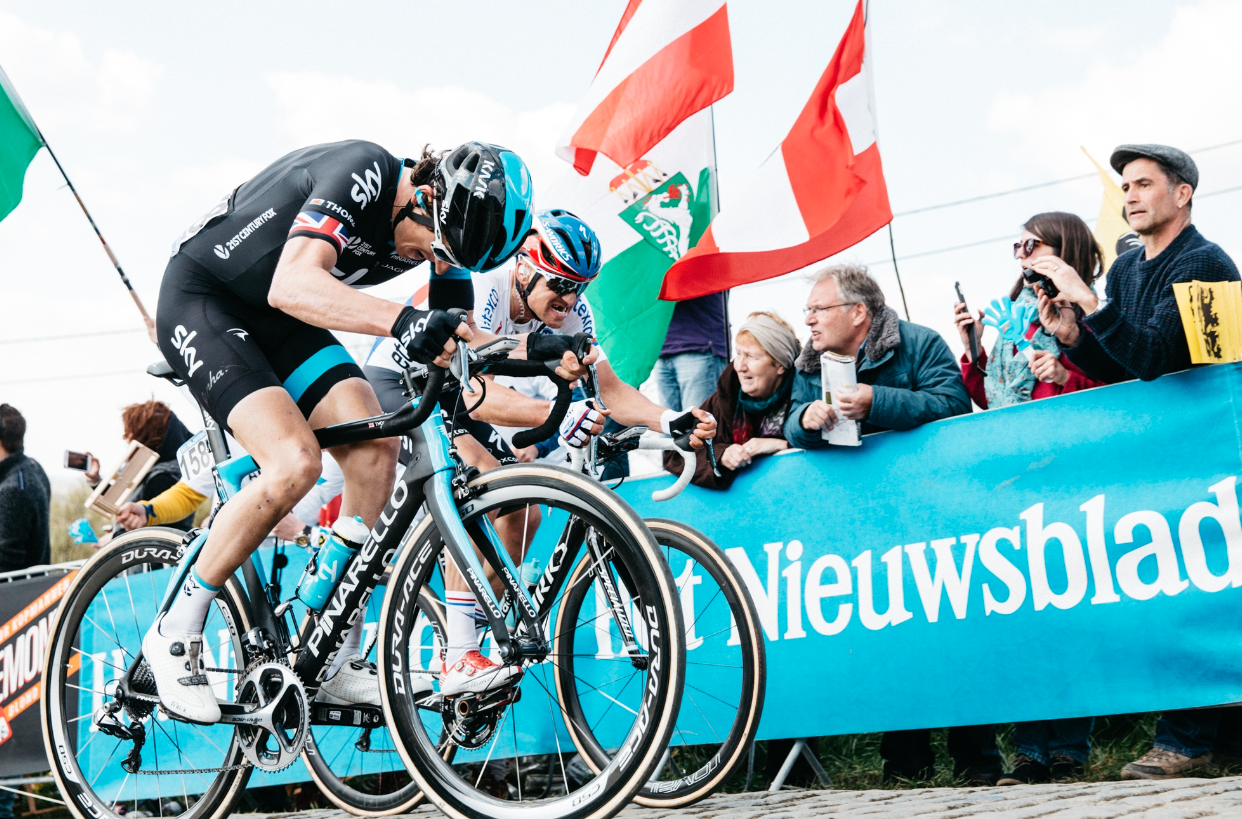 "I was shooting in the Tour of Flanders (an annual road race held in Belgium every spring).
To get the perfect shot I had positioned myself incredibly close to the cyclists racing. I remember as they sped past I took a few shots. It was only after looking at the photos I realised the photo taken was of a cyclist everyone was talking about.
It's a photo of Zdenek Stybar. He had been in a mini-crash. Unluckily, his dentures came out! In the image, you can see its completely missing. It was a pretty great shot to get, which everyone was talking about after."  
You can keep up to date with Jeff's rather insane adventures on his Instagram account. A follow you won't regret!