What goes best with a cup of coffee? Another cup of course...
If you want to improve your daily coffee ritual, we have your fix. Grab your bike and discover these excellent coffee shops in the heart of Soho.
TAP Soho
This place exudes cool. If you want to feel like the ultimate hipster you must visit TAP. This coffee shop offers you an escape from hectic Wardour Street.
Just prop up your bicycle, sit and enjoy the beautiful interior while you sip your coffee.
Laka Tip: Try out their excellent espresso and subsequent cortado chaser.
For all TAP locations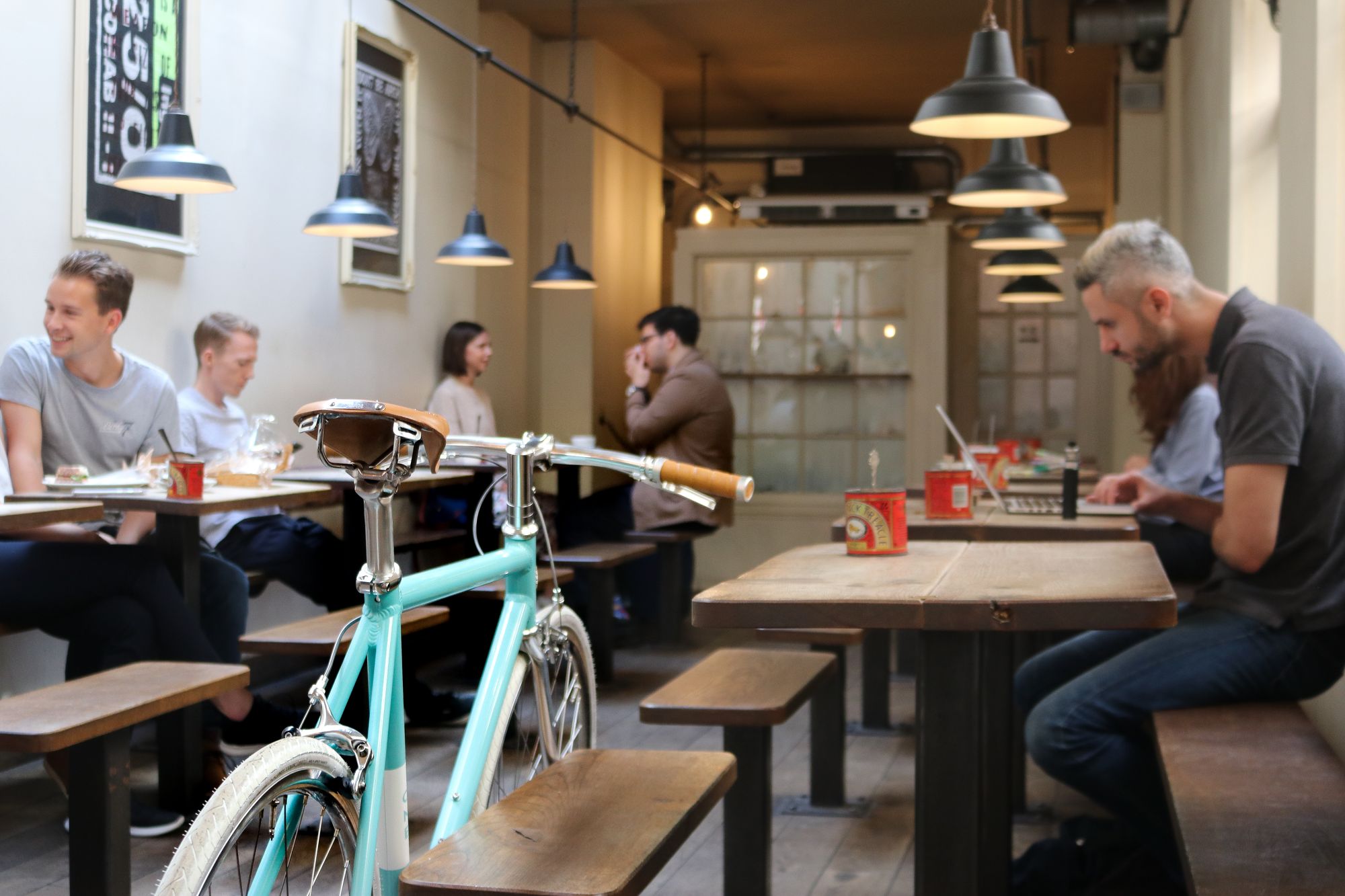 Milkbar
Abandon the Starbucks around the corner, there is a hidden gem 100ft away!
Discover a beautiful, classic independent coffee shop with a wide selection of batch brews available.  Although a bit more cosy this coffee shop has a lovely intimate feel, with great tunes.
Laka Tip: Avoid lunchtime when you visit and try their salted caramel ginger cake. 🤤
Milkbar, 3 Bateman St, Soho, London W1D 4AG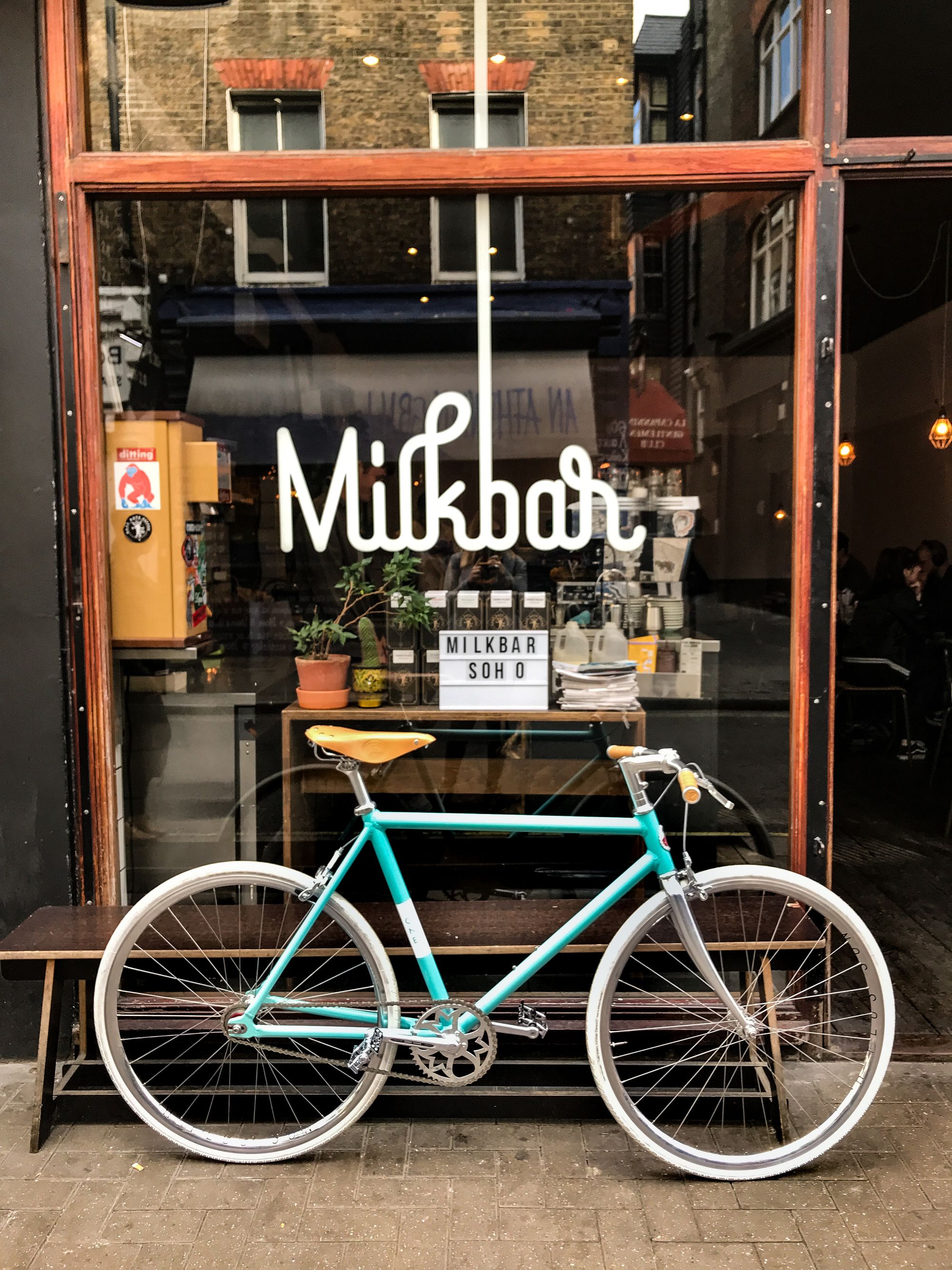 The Gentlemen's Barista
Scrumptious, Scrummy, Savoury.
Not your typical coffee shop, enjoy great conversation, amazing food, and wine!
Bring your cycling buddies here as you plan your next exciting route!
Laka Tip: Order a double espresso of their house blend and prepared to be blown away. It has a surprisingly citrusy aftertaste!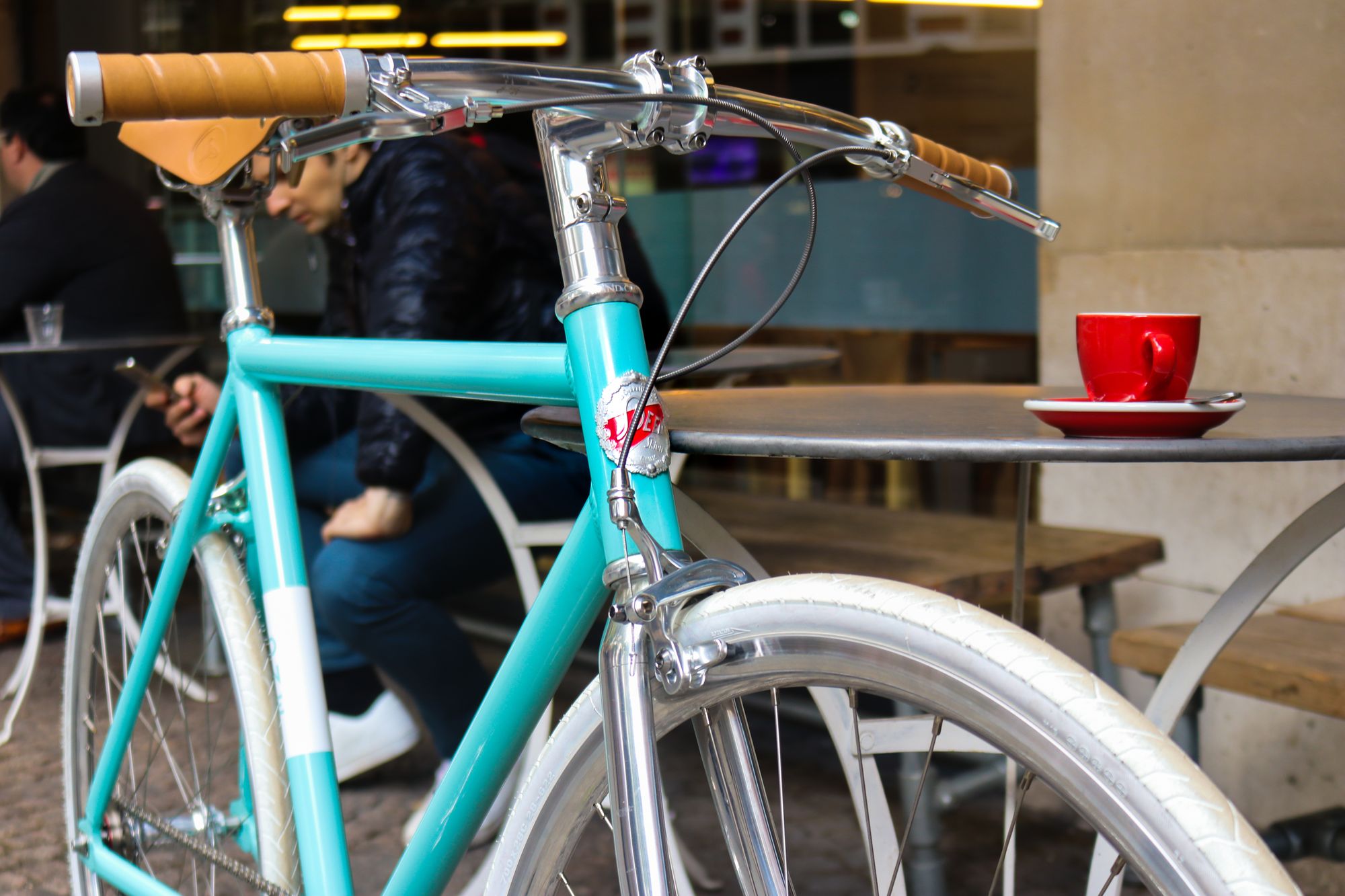 For all Gentleman's Barista locations
Black Sheep Coffee
Star your cycle right with a Blue Volcano coffee 🌋.  The coffee here is not for the weak, be ready to complete a Tour De France straight after sipping this magical stuff.
Laka Tip: If you need to get your bike fixed or want to browse for some new gear, stroll over to the Evans Cycles shop nearby.
For all Black Sheep Coffee locations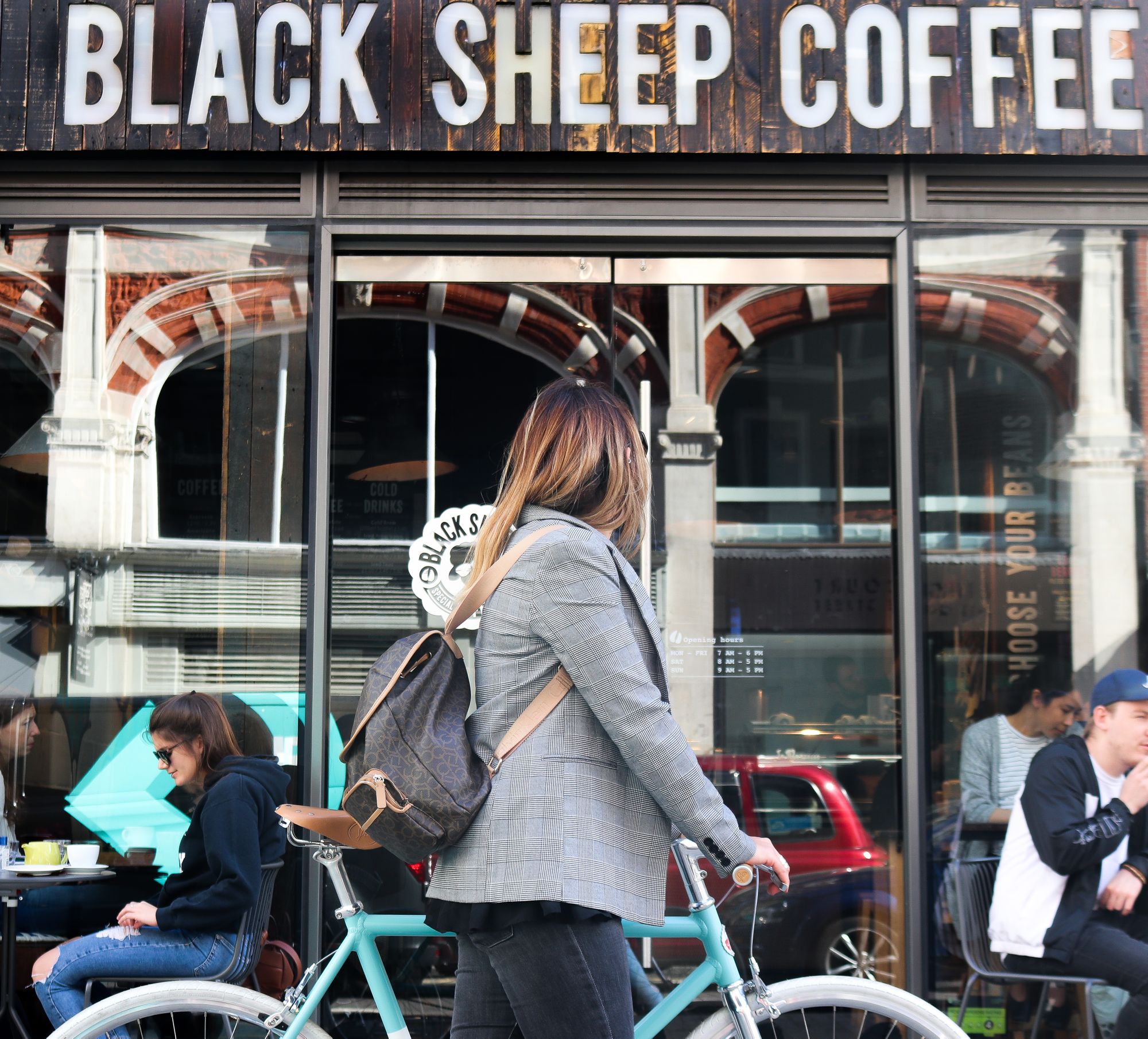 Store St Espresso
To the untrained eye this may seem like a tiny coffee shop, however, from the street this opens out into an impressively large and brightly lit space with a lot of seating for both you and your bicycle.
Laka Tip: Make sure you grab the outside seating when its sunny, this street is quiet so you can enjoy your coffee in splendid silence. ❤️
For all Store St Espresso locations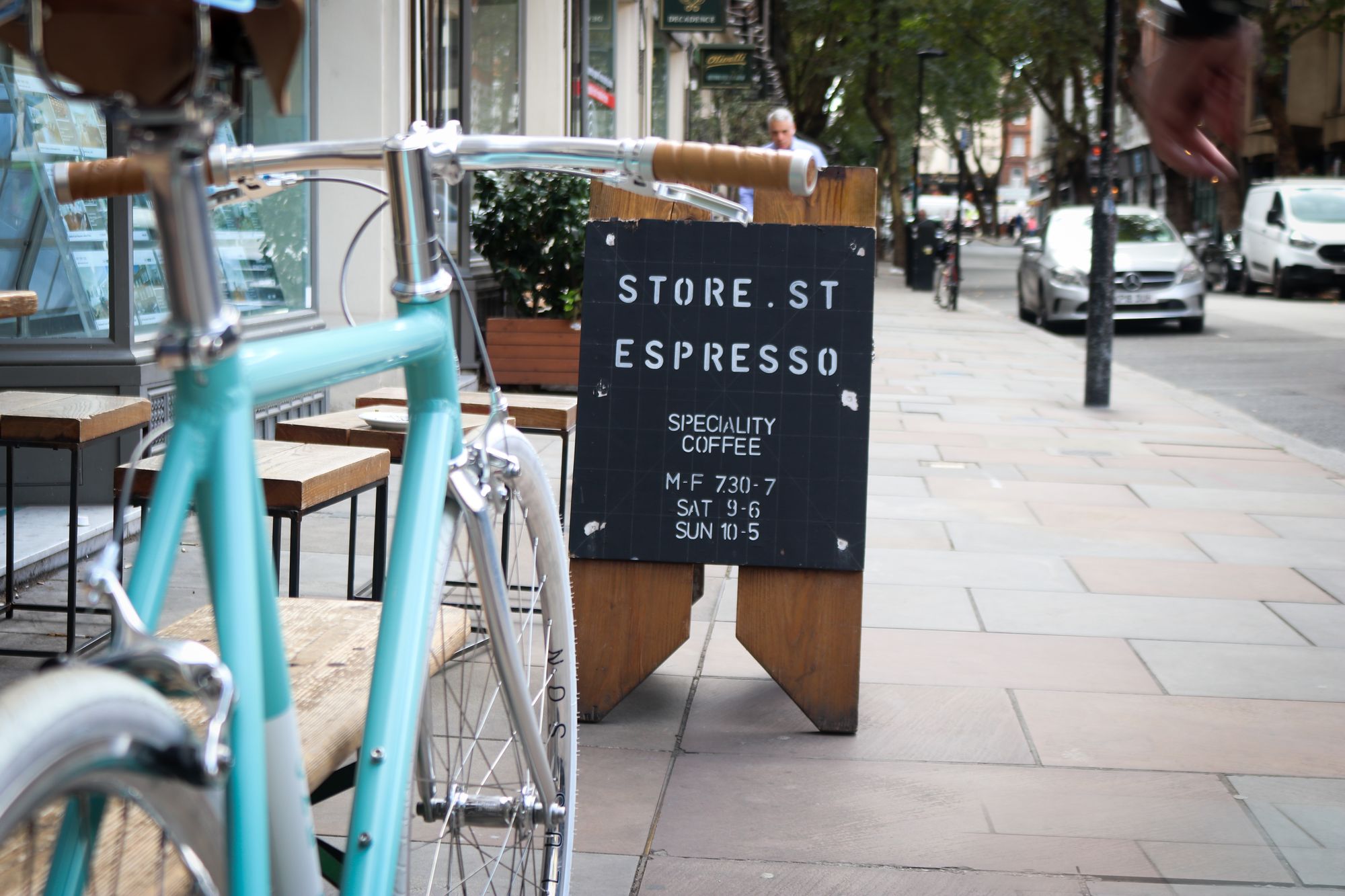 Rapha
If you want to chat amongst avid cyclists like yourself, this is the place to be. Nestled in Brewer Street, you will not be disappointed with this popular cycling destination.
Sip on some stunning espresso and maybe treat yourself to some Rapha cycling gear!  
Laka Tip: Don't worry about where you need to put your bike, they have a massive bike rack inside the store.
Rapha, Brewer Street, 85, London, W1F 9ZN, United Kingdom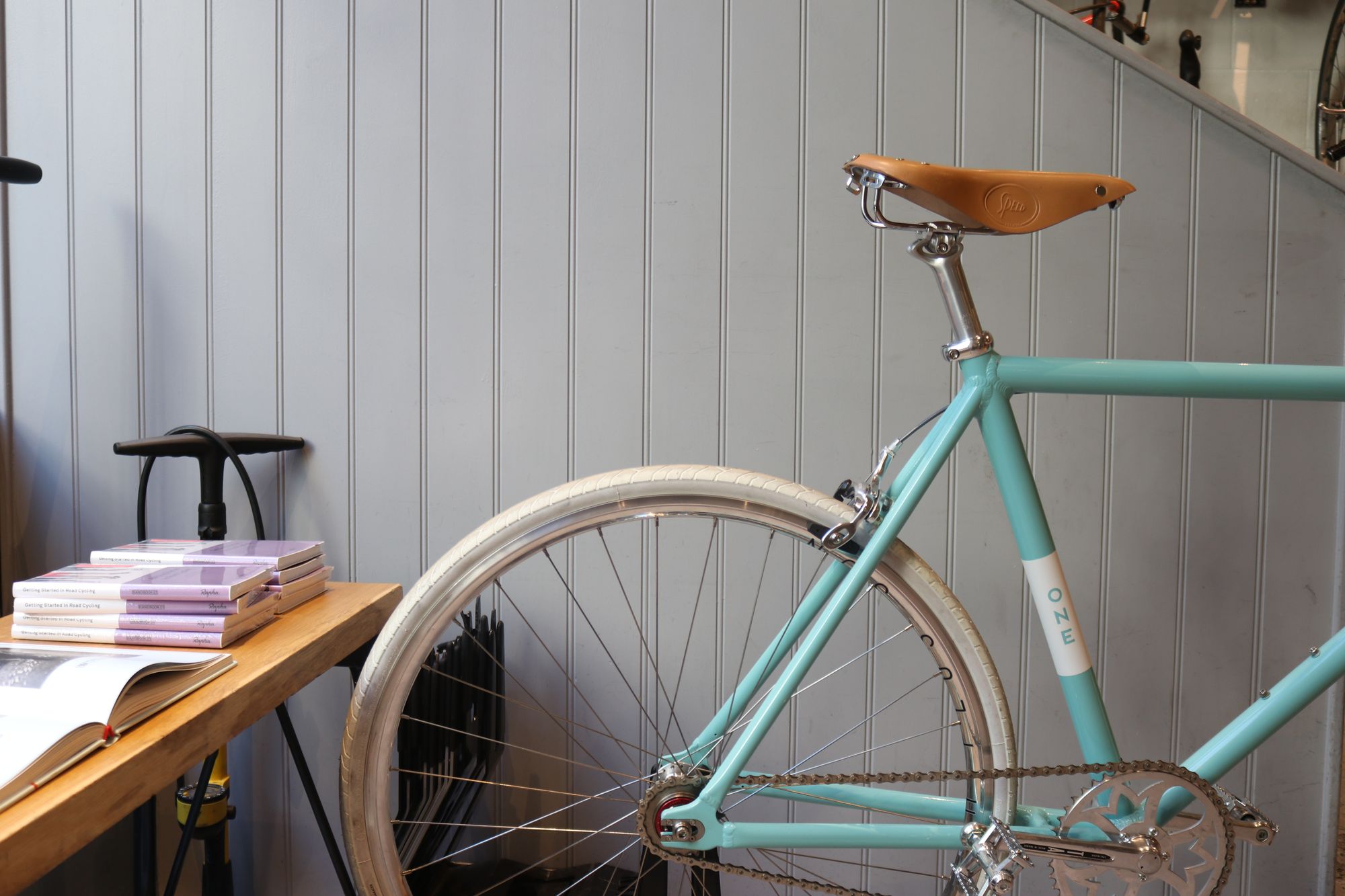 Stay tuned as we are going East next time to discover the hottest coffee shops in Shoreditch!