What is gravel riding?
Gravel is a modern phenomenon that was born in the USA, where long gravel roads are much more common. In the UK we don't have that exact luxury. But we have plenty of bridleways, fire roads, singletrack and country lanes. Linking all of these up is its own art form, with Komoot helping cyclists explore their local area like never before.
The optimum bike for a gravel ride is a gravel bike, where drop handlebars and an aero frameset allow you to ride fast on tarmac and less technical sections, whereas wider bars and gnarlier tyres give you more control when riding off-road trails. Although the beauty of gravel riding is that it can be done on almost any bike. A mountain bike or even a road bike, if you want to emulate the pros tackling a monument. Although after your first gravel ride, you'll likely be grinning from ear to ear, scanning the web for the latest gravel tech on offer.
What is Komoot?
Komoot is a route planning app and website that helps you discover roads, trails and everything in between, to connect multiple points in the funnest possible way. Or the most efficient. Or some mix of the two, using surface type, elevation, and other factors to create a ride that other mapping systems would struggle to do.
As a personal guide in your pocket, you can grab a route, download it to your GPS and get out on the trails knowing it's going to be a cracker.
By joining the Laka Club you can claim a free region bundle worth £8.99! Unlock the perk to get your code then download the komoot App and redeem your pack. Sweet deal.
1) Along the Thames
Anything where you have to bung your bike onto a boat is an adventure right? This ride is full of twists and turns that you never knew existed. Trace London's industrial routes along the Thames and it's not long before the city is left behind. Grind your way over fields, boardwalks and yes, gravel paths.
Gravesend is a worthy stop at around the halfway point, where there are a selection of pubs and cafes to rest up before crossing the Thames and heading back towards the city. This route should be fine on a road bike, you might just have to take a few extra tubes...
2) Surrey Hills
The lost lanes of Surrey have been entertaining roadies for years. Now, gravel riders have begun discovering the fantastic off-road riding Surrey has to offer.
From fast, open fire road to twisting singletrack and heavily wooded sunken lanes this is some of the very best riding in the south east. You'll enjoy a series of climbs, descents with plenty of pace and a touch of technical mix to keep things interesting. This is year round rideable terrain, but in summer, it's awesome!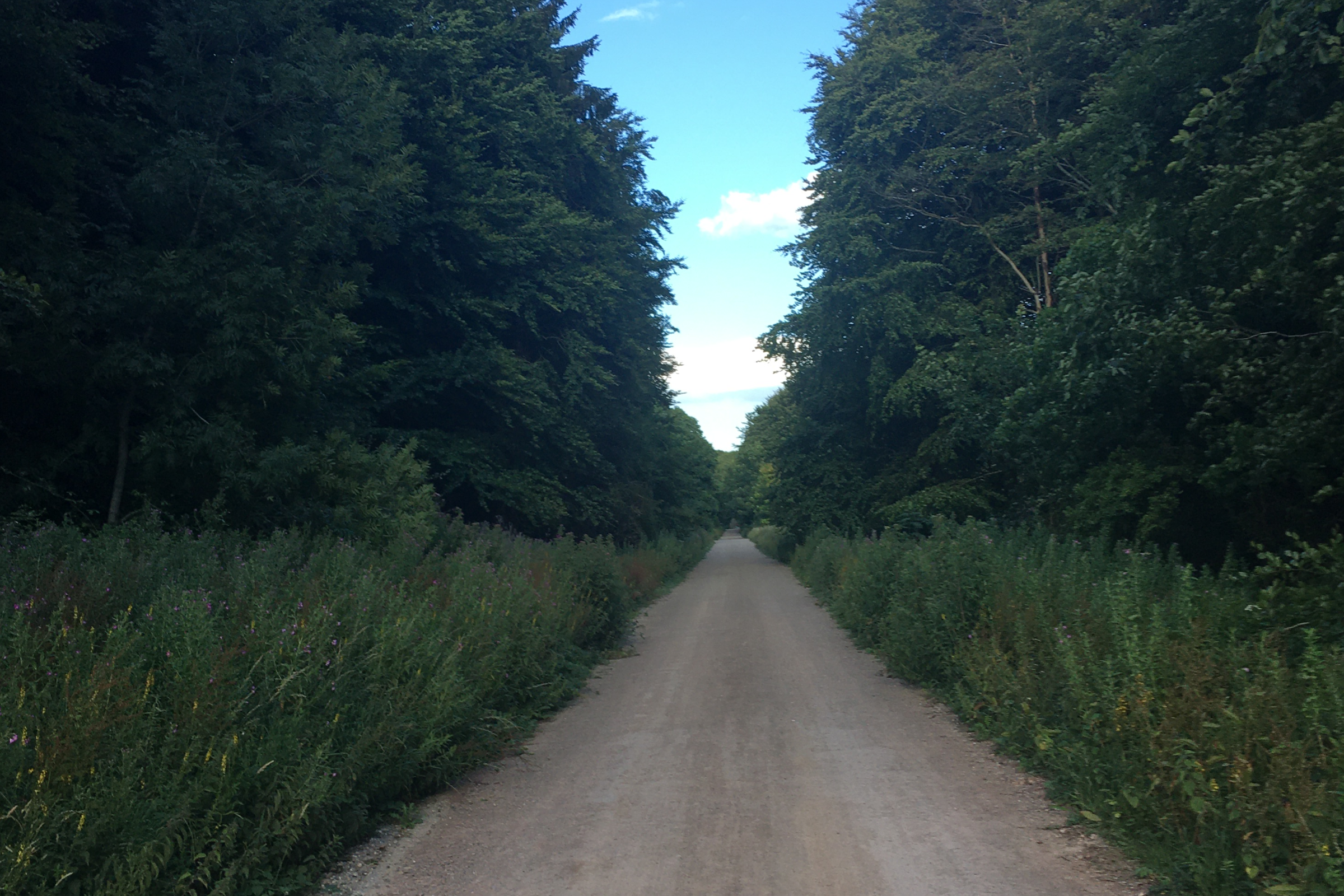 3) The South Downs Way
If you're living in the South East this is a bucket list ride. The South Downs Way is a national trail that spans across the ridges of the South Downs. It's hilly parcours and outstanding views make it a popular choice for walkers, but it's also won over cyclists. With forgotten droves and chalk roads, the trail is the perfect place for gravel riding, with a variety of routes to choose from.
However if you're looking for a challenge, why not give the whole trail a go? Starting in Winchester it's a 100-mile hilly route to Eastbourne. You can try crack it in one day, or you can load up your bike, take it steadier and camp overnight. If you're going for the overnight option, take a read of Bivvy Bag Tales: What to pack. It will give you all the know-how on gearing you up for your next adventure.
4) Epping Forrest
We've spoken about this route a few times now, most recently in our Home Roads Feature, as the route of our Halloween ride epic.
Starting in Shoreditch, the route heads north towards Epping Forest. The first 10k is not the best riding, as you would expect, but once in the forest this ride really hots up!
Epping Forest has a rich & diverse history as a royal forest, being a hunting ground for many British monarchs. Coming out of the sprawling city, Epping is a rural haven, with lots of places to ride a bike.
This route around the forest is formed of fire roads and woodland paths with some road crossings in between. Short climbs are followed by short descents that keep things interesting!
If you're looking to add extra thrill, try this ride at night! We rode it in the dark and it added a whole new perspective to gravel riding.
5) Ring of Lewes
Another route in the South Downs, but easily rideable in a day. Take the train to Newick before embarking on an 80k circular route around the town of Lewes. The climb up to Firle Beacon just after 30-kilometres is an absolute brute, known as the infamous Bopeep Climb. The views at the top of Firle Beacon are worth it, with outstanding vistas of the South Downs.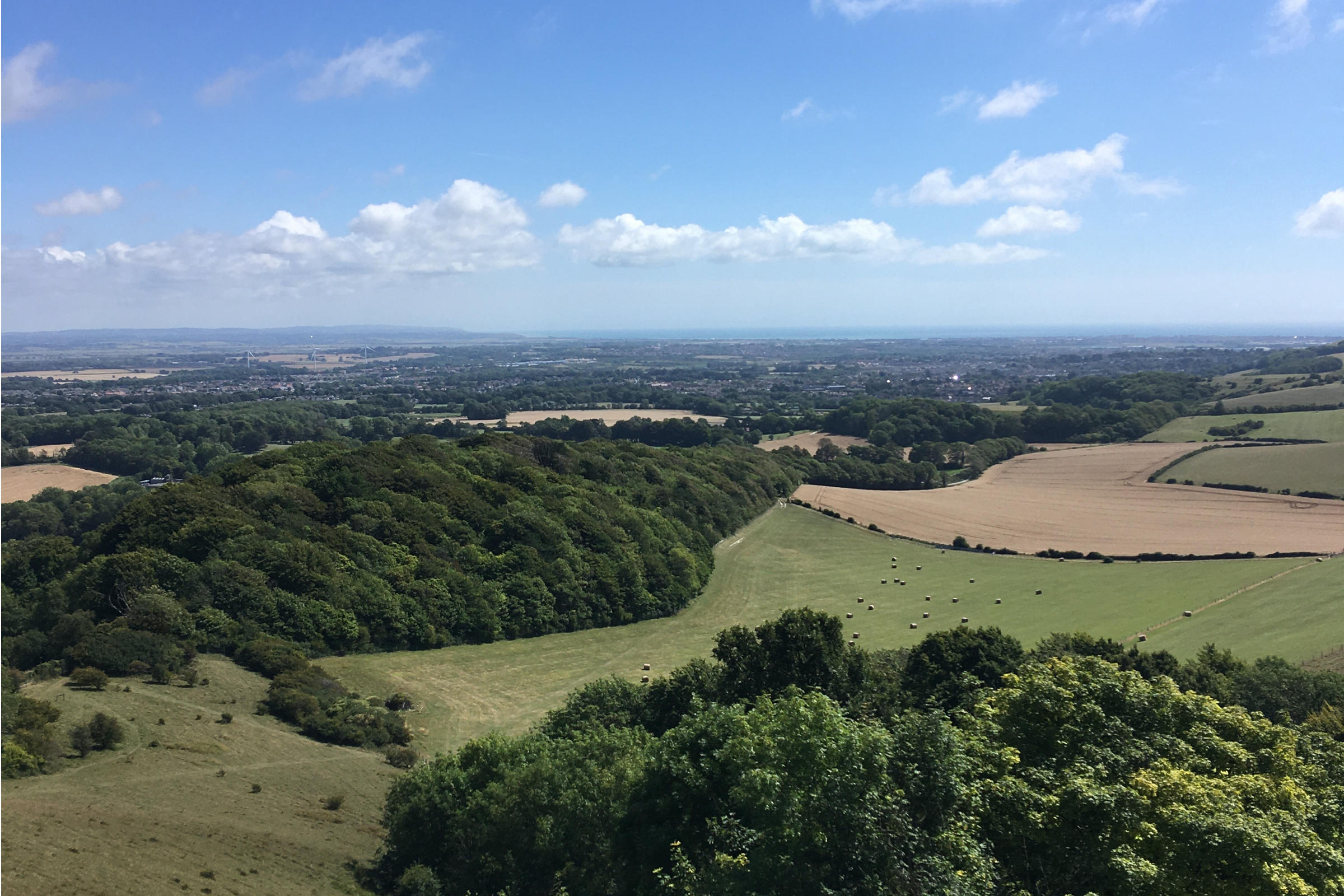 Join the club...
Get free third-party liability insurance and access to stacks of awesome cycling perks, including a free Komoot Region Bundle. So, what are you waiting for?