The annual Rollapaluza Urban Hill Climb is around the corner and we at Laka want to know how cyclists are getting ready! The competition takes place on the legendary Swain's Lane on 29th September!
As one of the most famous climbs in Britain, Swain's Lane has become a fixture amongst the London cycling community. We interviewed John Blight, who is taking part in the event for the 3rd time in a row, and he tells us his hacks to get to the top!
If you're aiming to meet up with real cyclists, Rapha Soho before 9 am is the place to be. Having breakfast at the clubhouse is part of the community's daily ritual. We kick-started the day there meeting the cyclist John Blight. John wears a black Gillet on top of an aero Jersey matching his ultra-light Custom Cannondale bicycle. The 90's cycling fashion vibes are somehow revisited and updated by his edgy and innovative style, which consequently is a bold trace of character embracing everything he does. He shares his current projects with us and tells us exactly how he prepared for Urban Hill Climb 2018.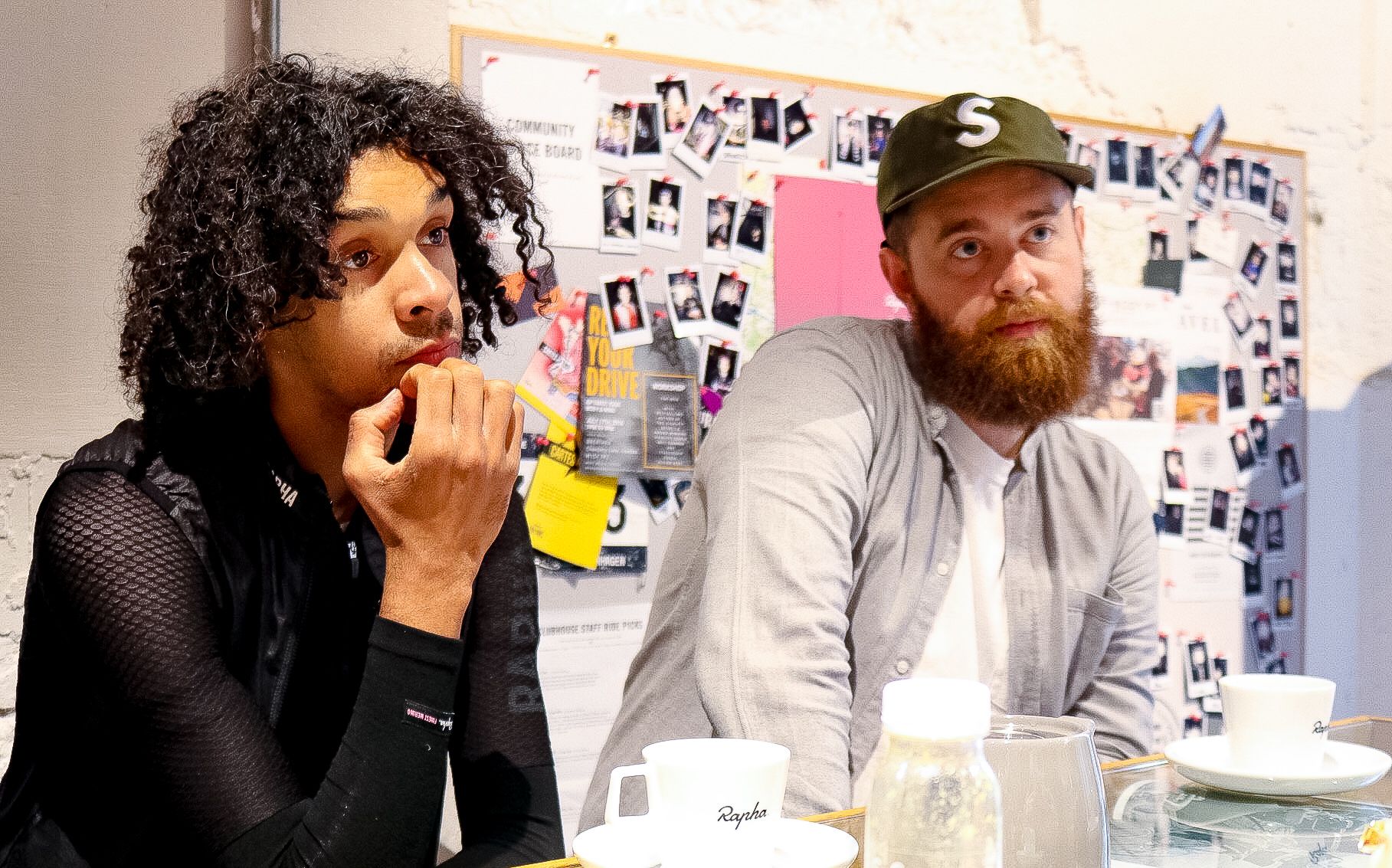 L: When did you start cycling?
J: It was probably through my dad, he told me how to fix bicycles. I have a picture of me when I was really young with a bicycle upside down, what a sacrilege! It has always been related to mountain biking, I suppose. I did a little bit of BMX then I've moved to road cycling. I tried a friend's road bike and that was like omg this is so fast, I mean so fast! And that was it! I was in it.

L: You're doing the Urban Hill Climb next week, tell us a little bit about it.
J: I went to watch Will Adams two years ago at a club ride out, and it was awesome, I really love the old-school vibes of it, I think it's really cool. The event involves really old clubs that have been around for about 100 years. I've always been okay going uphill so why not give it a go next year? Then next year came, I didn't really train specifically for it but I did okay, and then I was hooked, so I decided to commit and get ready for 2018. I thought about what bike to get, and I decided to base around a specific kind of bike, I know what I want to do, I know the kind of part to get.
If you like cycling, looking at the parts and stuff is less interesting when it comes to the checkout and the bill.
L: What kind of preparation is involved prior the event? Do you have a specific plan for it?
J: I called it project Hill Climb. Once you start thinking, 'How light can you get with a bike?', you ended up in the exotic world of carbon fibre. I found a guy called Oliver Bridgewood, who had done something similar to what I wanted to do with the frame. He removed the frame's paint, and I took that as an example and thought well that might be worthwhile.
L: Do you have a coach?
J: A couple of months ago someone said 'Have you got a coach for it?' Then I realised I'm putting a lot of work on this bike but if I'm not physically ready for it that doesn't make much sense. My coach is Matt Clinton, he used to be a Hill Climb National Champion. I never had a coach before, so that was quite interesting.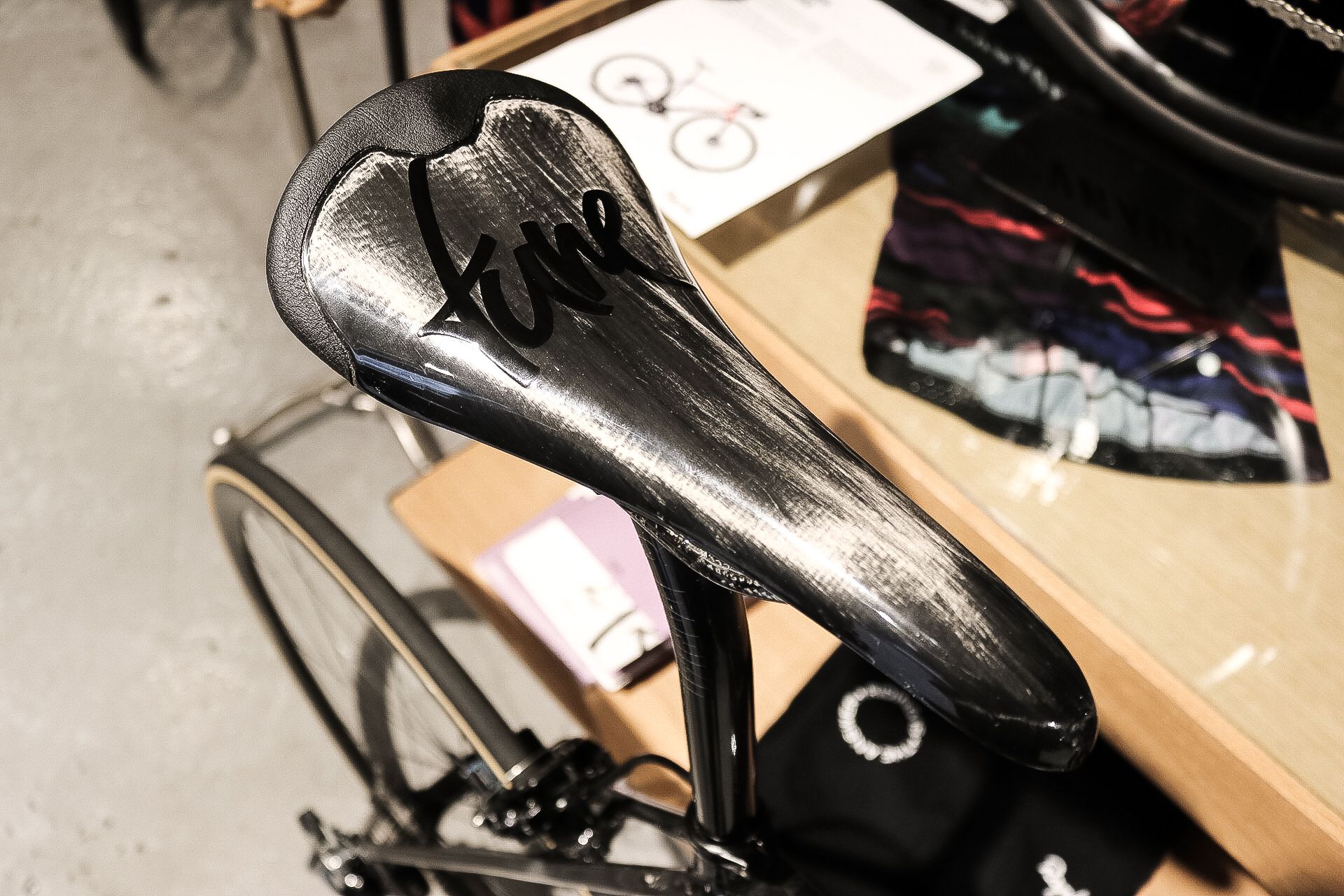 L: What's the most exotic part of your bicycle?
J: The seat post, I wanted a set back seat post.  Typically they are made out of carbon fibre and in the size that fits my bike they are normally straight, then I found this Italian brand called Dinamo. When I saw they were in pre-production I emailed them straight away, the saddles are all made by hand. Another piece is probably the skewers, which are made in Germany and stupidly light - they were quite difficult to get. I had an idea but there was quite a lot of research involved. If you like cycling, looking at the parts and stuff is less interesting when it comes to the checkout and the bill.

L: How much does your bike weigh?
J: My bike is 4.9 kg

L: Your bicycle is pretty expensive, do you worry about crashing?
J: Yes, I think that's kind of part of riding, especially riding in London. Cycling is really good at just grabbing you, taking all of you.

L: Where do you see yourself in five years time?
J: Maybe doing hill climbs a bit more, doing it better. Maybe doing a bit of racing. I don't know, it changes quite a bit I think. In the cycling industry, one thing leads to another, there are always big trends going on. At the moment, there's a strong focus on gravel, I don't know what the next one is going to be.

L: There's a lot of panache in Hill Climbs, how does that look like to you?
J: When you think about hill climbs, you normally think about someone in pain, with their cycling cap on backwards, and people cheering. I don't wear a cap because I don't want to shave my hair. Caps don't really suit me. I'd probably go for some nice shades.

L: When you're climbing do you completely zone out?
J: Last year I heard a friend calling my name. That was brave and that really helped. It makes a massive difference. Near the lower bit, it's really quiet, you're going hard and when it kicks up that's where the crowd is.

L: What's coming next?
J: I'm going to Reading then I've got another one on the next day down in Kent, then Matlock. This is all with the aim of qualifying for the nationals, which I'd love to do. I know it's really hard and competitive, but I'm quite ambitious, so let's see. If that happens then that's great. Then I'll go for a nice meal with my girlfriend because I've been avoiding desert for a long time now.
Follow @lakahq on Instagram and tag two friends on the pic below for a chance to win 2 FREE tickets for Urban Hill Climb.