About Mud Dock
Mud Dock is an iconic bike shop and cafe in the centre of Bristol. If you're ever visiting Bristol it's a must-visit destination for any cycling aficionado. The shop is set over two floors a short walk from Bristol harbour. It has a bespoke workshop and large outdoor terrace. In 2019 Mud Dock celebrated their 25th anniversary!
Part of Mud Dock's success has been using their love of bikes - along with awesome staff & customers - to keep up with cycling trends. With a few of Mud Docks cycling-savvy staff already having good experience with Laka insurance cover, it was a no-brainer to introduce the service to Mud Dock customers.
Insurance tested by staff
"We have excellent feedback from our colleagues that have used Laka" says Nick Giannotti, store manager at Mud Dock. "So it's easy for us to share with our customers because we have experienced it. I can say my colleague Paul rides a carbon bike. He snapped a seat post on a ride. It was covered by Laka for accidental damage and sorted in a couple of days…. So feedback & take up is really positive."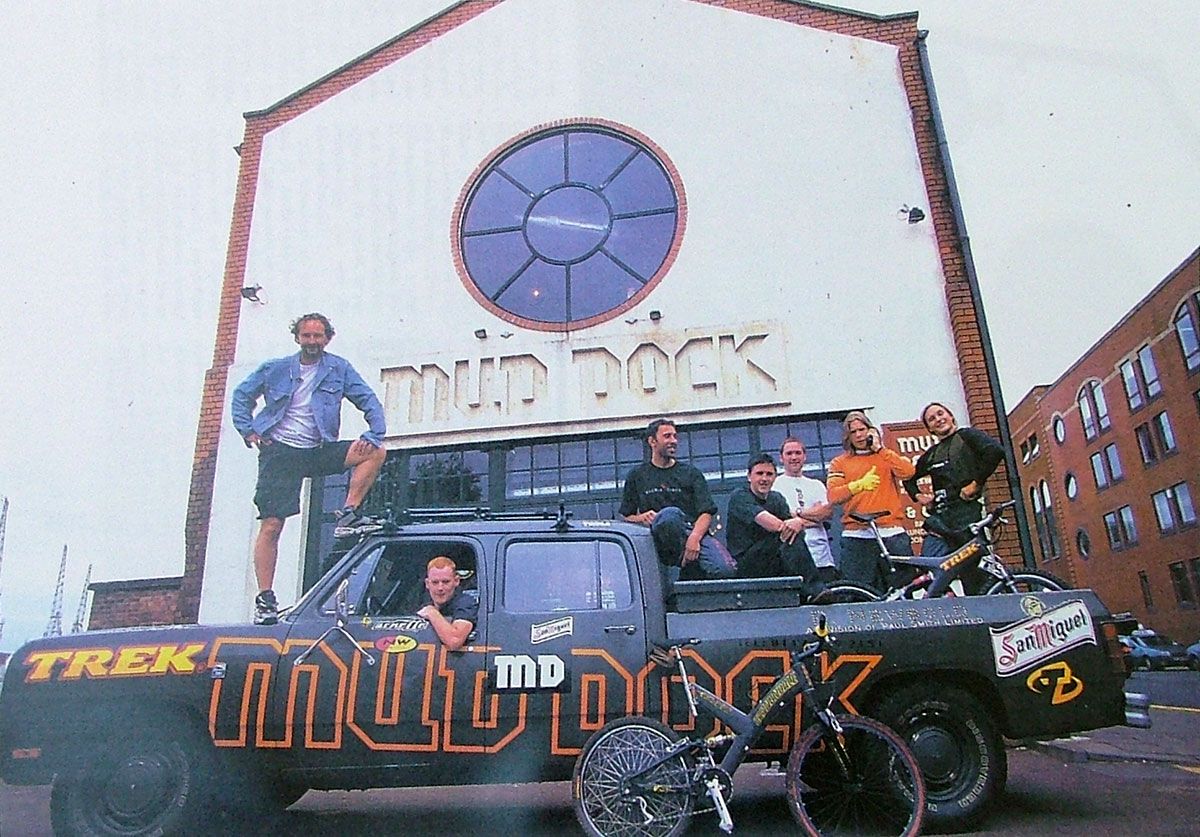 Features that resonate with customers
When customers purchase Laka insurance in Mud Dock's store, they get comprehensive cover for theft (at home and on the go), accidental damage and vandalism, legal & lots, lots more. For the full details check our website!
But some features really resonate with certain customer groups. "We actually find that something like bike recovery is a big selling point for our customers with cargo-bikes," says Nick.
Each Laka policy comes with £200 cash to make life easier after an accident or theft. This might be used for a temporary rental bike or a taxi home if you find yourself stranded somewhere.
"Because doing a puncture on a cargo bike is impossible, especially if you've got kids. It's unlikely that you'll want to sit there and repair it, nor are you going to push the bike to your shop or to your house. So I think it's quite important that we can guarantee these people that they will be recovered. So that's another great feature that we always push on."
How it works for Mud Dock:
For every customer Mud Dock refers to Laka they get a 10% commission on their annual policy. In return the customer gets 30 days free of insurance. It's a win-win.
Customers can leave Mud Dock with a new bike knowing they're covered for if the worst should happen. Whether that's a bike theft, accidental damage, loss, race cover, travel cover, or anything else!
GET IN TOUCH
Send an email to Peter Talbot, our Business Development and Partnerships Manager to find out more about providing Laka insurance to your customers.
Contact Laka