What's the Laka referral program?
The Laka referral program awards you free Laka credit for signing up your fellow friends, cyclists, and club mates to Laka.
Send someone your unique referral link. Dish out this link to everyone you know, and when someone signs up with your unique link we'll give you both £25 Laka credit.
The £25 credit will only be granted to you and your pal after they have activated their cover.
You can sign up as many people as you like. Meaning it's possible to not pay a penny for your cover.
Keep your eyes peeled for special promotions where we can boost your bonus
Where can I find my Laka referral code?
You can find your unique referral link in the "Earn £25 Credit" section on the homepage of your Laka account.
When someone clicks your referral link they'll be sent to a custom Laka page.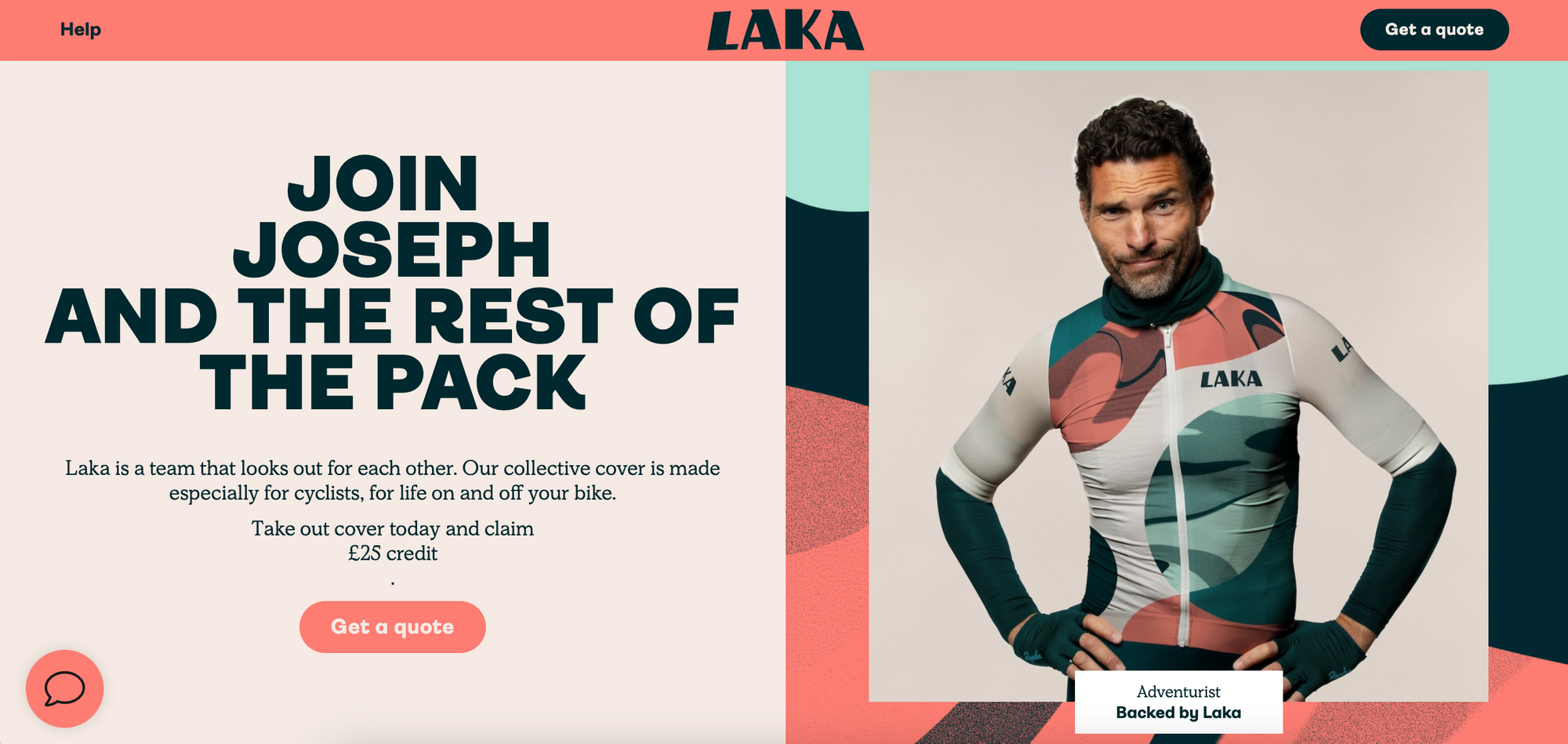 Can I get rewards from Le Col too?
Until the 31st of October we're offering you rewards from our clothing partner Le Col + the usual insurance credit when you refer friends to Laka.
Each time you refer a friend you'll bag prizes - and they add up. But time is running out. Can you reach the summit before the 31st of October?
Make it to the top and you'll grab a Le Col Pro Jersey, £50 Le Col voucher, Le Col Cap, Le Col socks, and of course £100 of free insurance cover too.
Here's what you can earn 👇
1 referral: £25 Laka credit + Le Col Socks (rrp £15)
2 referrals: An extra £25 Laka credit + a Le Col Cap (rrp £20)
3 referrals: An extra £25 Laka credit + a £50 Le Col Voucher
4 referrals: An extra £25 Laka credit + a Le Col Jersey (rrp £130)
Who should I invite?
There's no limit on who can join Laka. Whether they're taking their first pedal strokes or they're an experienced rouleur, share with them the future of bicycle insurance.
From couriers to cargo bikers, road racers to MTBers, we welcome everyone to our collective.
Tips from the pros
Some Laka customers have bossed the referral program, earning themselves years of free insurance
Here's some tips on how to make the most of it:
The social bio
It's a classic. Add your custom referral link to your social profile and people will use your link rather than someone else's!
The commuter bunch
It's not your typical water cooler conversation. But if your work buddies are riding unprotected it could be a good chance to earn some free cover.

Drop your personal link on WhatsApp or Slack. Or you could even memorise it for the water cooler. Hmm.
The forum
The power of the internet. People are often asking for bike insurance recommendations. So why not use it to your advantage by sharing your referral link.
LAKA REFERRAL CODE?
So what are you waiting for? Jump into your Laka account to start sharing your code.