At Laka, the most common reason our customers claim is that their bike has been damaged. Unfortunately, cycling does come with an unavoidable element of risk.
We have teamed up with Sigma Sports to guide you through situations and maintenance issues most cyclists are unaware of. The goal of this post is to provide you with some tips on how to avoid this damage and get the most out of your bike.
Frame and fork
Situation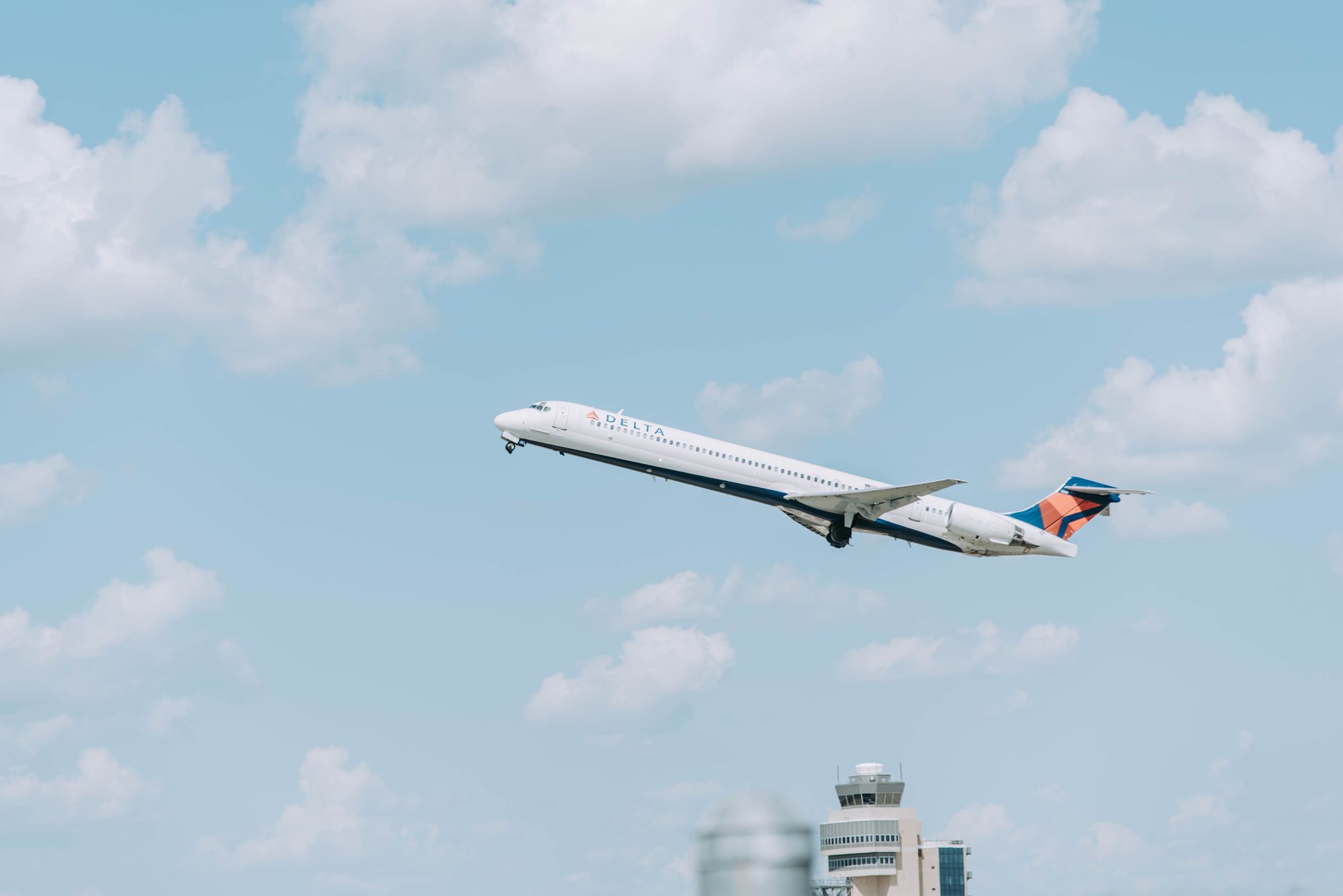 1.  Taking your bike on an aeroplane
If travelling with your bike, the majority of airlines insist, that you must pack it in a bike bag or box. You might feel that your bike is safely packed away, but don't forget it can be thrown, shoved, dropped or forced into place like any other piece of luggage in the cargo hold. Needless to say, this can have undesirable consequences.
The single biggest step you can take to protect your bike in transit is to make sure that you have a decent bike box or bag. To provide the best protection, make sure the bike box has a hard case. Another great feature of some bike boxes is an anti-crush pole in the middle that gives the box better support.
Find your perfect bike bag or box here
Sigma's Top Tip: If you're travelling by plane, it's best to check your bike for damage before you leave the airport, as many airlines will try to avoid the blame for any damage incurred if it isn't discovered and reported in the airport.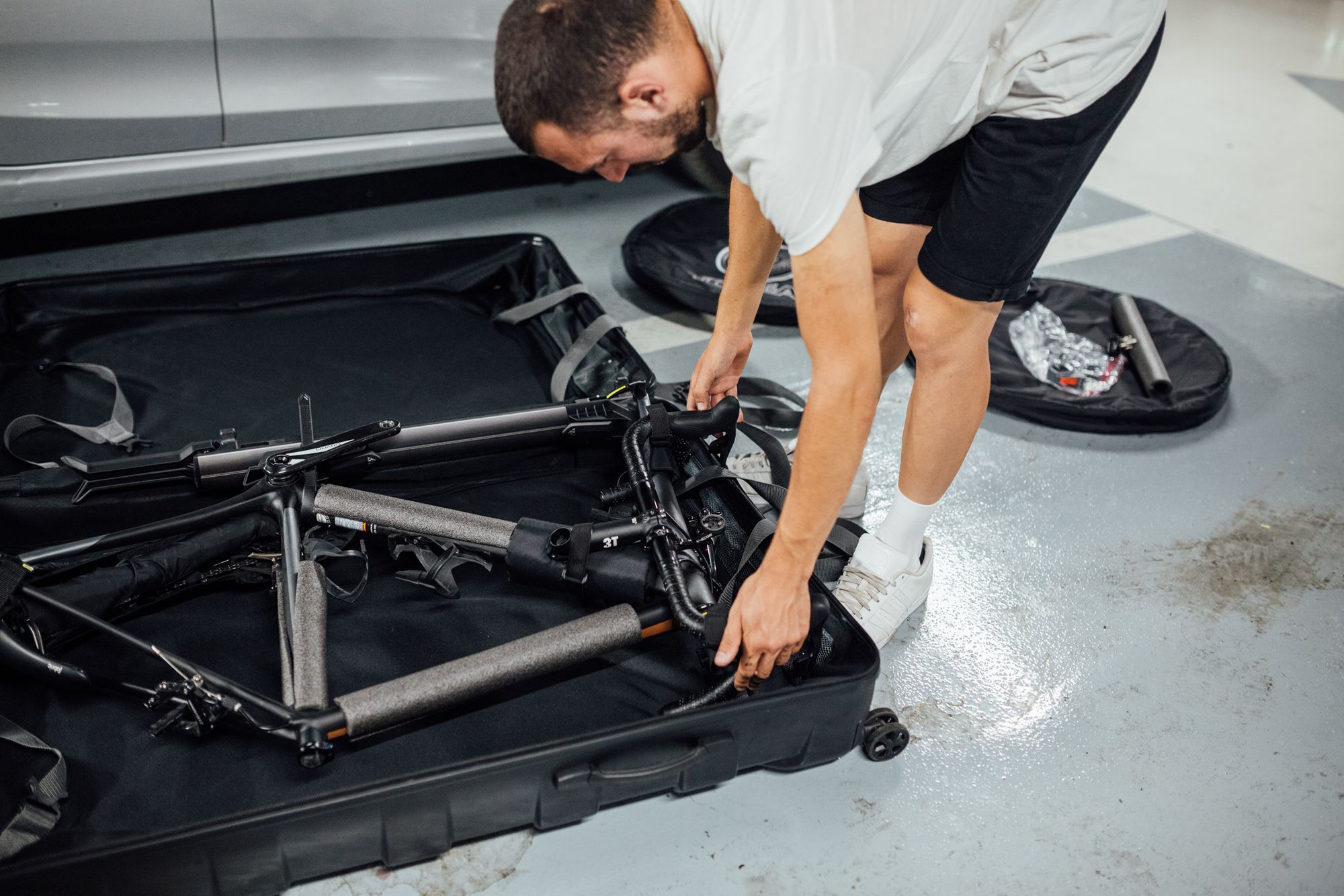 2. Packing
The top of the fork is an area that a lot of people forget about, and it's especially important to keep an eye on it after travelling with your bike in your bike box or bike bag. The fork can easily be damaged if you leave the steerer loose in the frame once you've removed the handlebars for packing - if the bearing moves around during transport, it can easily etch a lip or mark into the steerer, which then compromises the strength of not only the steerer tube but the whole front end of your bike.
It's important to ensure that there is enough space in the bike box, as this provides cushioning during transit when it's at risk of being thrown around a bit. Make sure the bike box is the right size and fit for your bike by trying before you buy!
Laka's Top Tip: You can place a 10cm piece of metal tube used with the front wheel quick-release as a dummy front axle to stop the forks being squashed together during transit.
Maintenance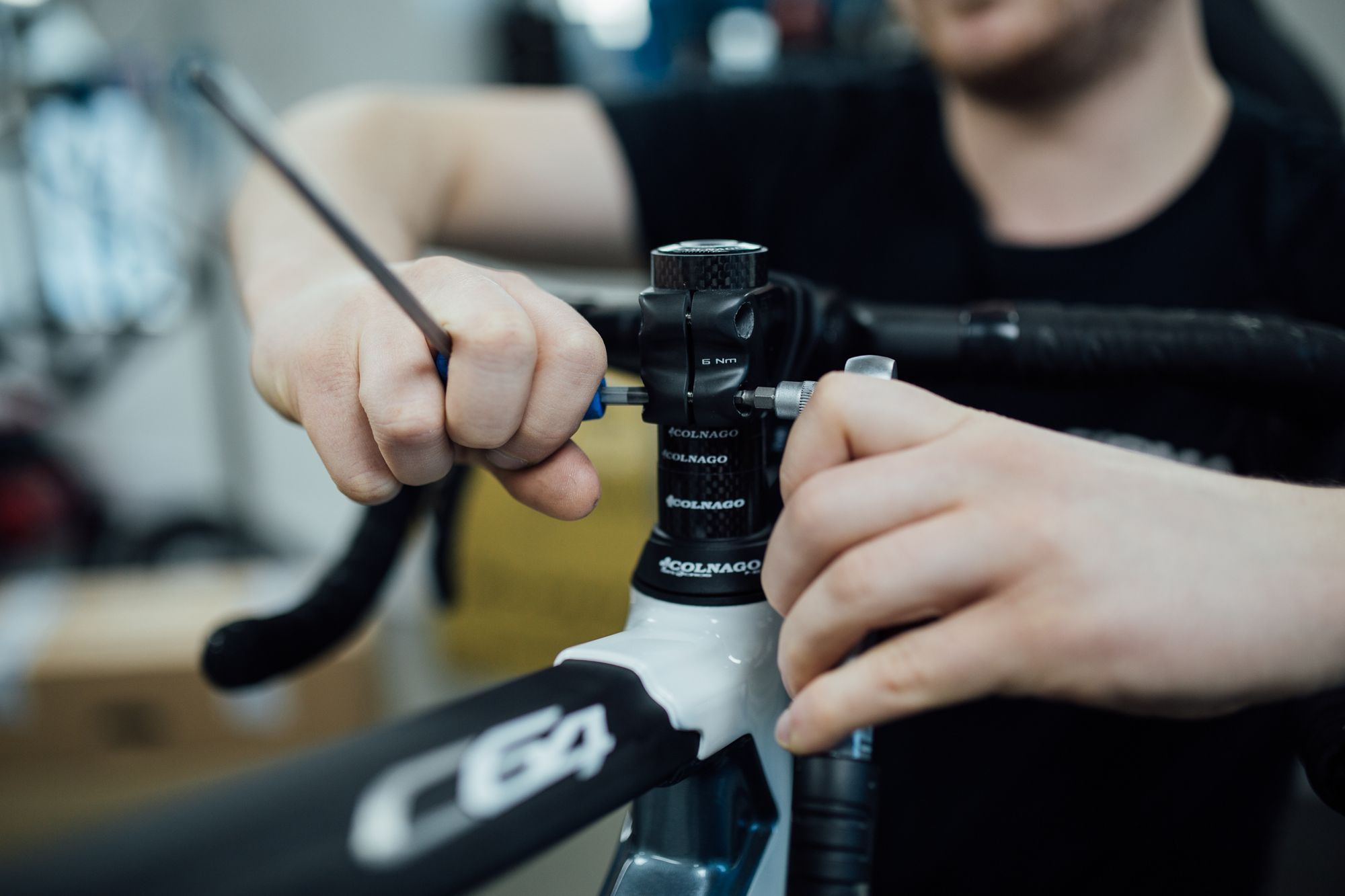 1.  Overtightening
It's easy to miss damage to the seat post from overtightening.
This can ultimately lead to seat post failure, which is can be dangerous - for obvious reasons! The risk increases for carbon seat posts in particular, as these can crack easily.
How can you tell?If you have overtightened your seat post, there will be small visible marks or abrasions on the seat post itself.
Sigma's Top Tip: If you have overtightened your seat post, there will be small visible marks or abrasions on the seat post itself. One way to avoid overtightening would be to use a torque wrench.
Make sure that it's tightened to the bicycle manufacturer's suggested tolerance - something which varies from model to model, even from the same brand.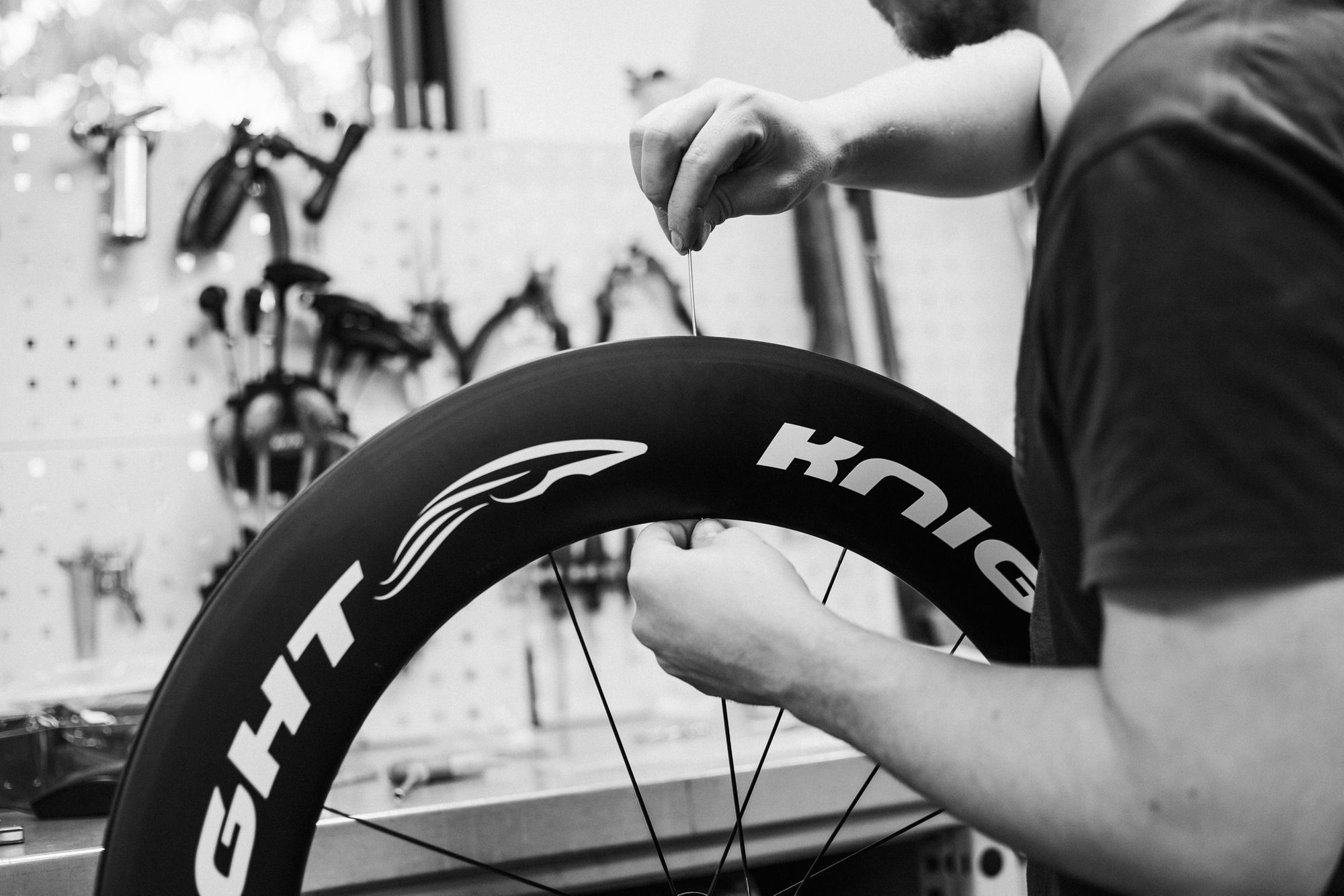 2.  Wide Tyres
A current trend is for people to go for a wider tyre, as they are known to be more comfortable as well as providing performance benefits. However, this has lead to some cyclists using a tyre and rim combination that is too big for the frame.
This can lead to the rapid deterioration of the tyres, as when the frame flexes it can rub on the tyre and wear it down, especially in areas such as the chainstay and the top of the fork.
Sigma's Top Tip: Be sure to check your bike's clearance for wider tyres before fitting them. There are lots of new gravel bikes on the market perfect for a wide variety of riding that can take up to a 40mm tyre.
However, some bikes will be more restricted in terms of the width of tyre they can accommodate. You will be able to find the details on the manufacturer's website, although sometimes some trial and error may be required! It goes without saying that your local bike shop will be able to help you out here
Bolts and bearings
Situation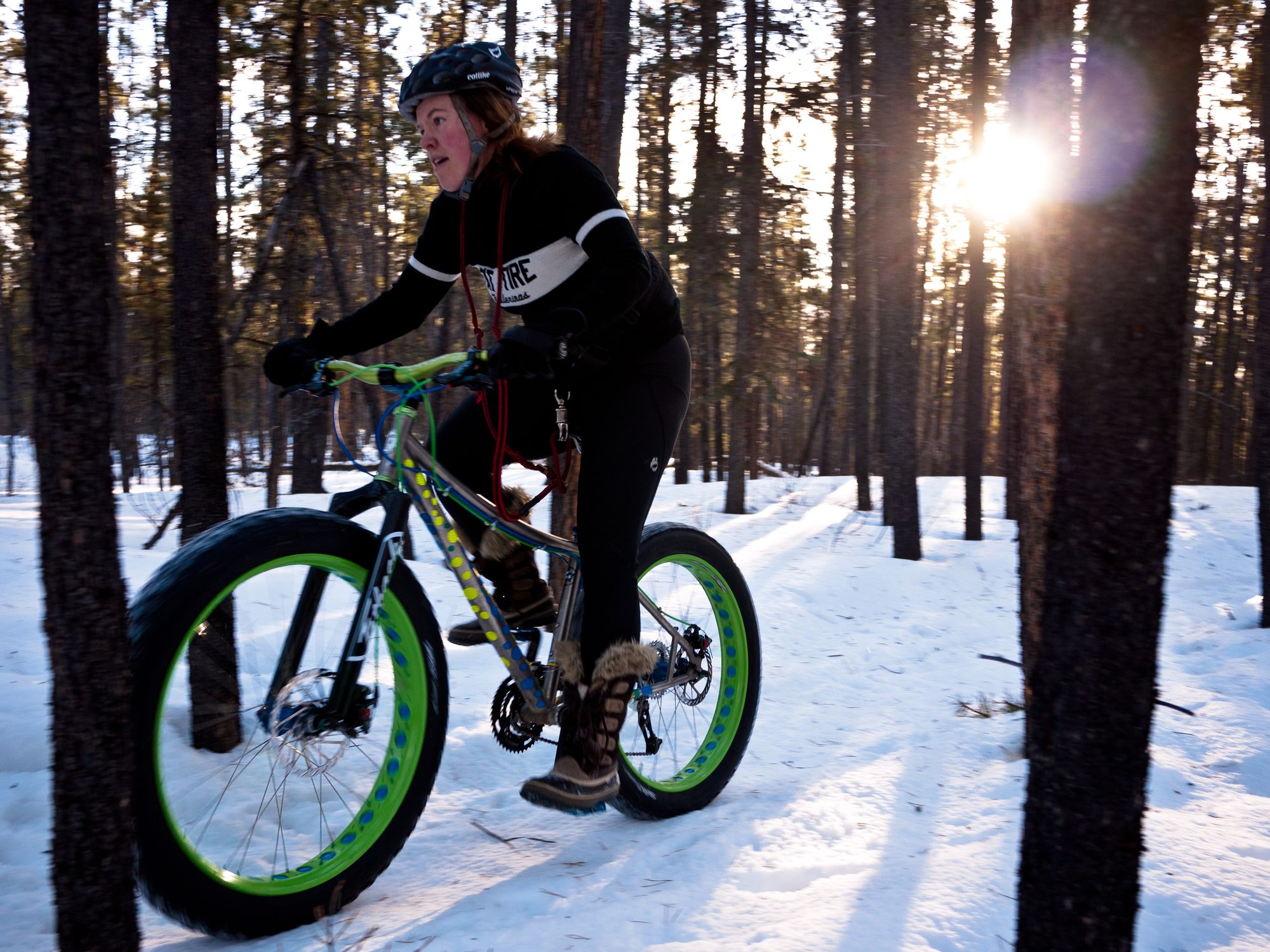 1.  Winter
It is vital to keep a close eye on your bolts and bearings, especially during those cold winter months. The stem bolts and headset bearings can become eroded with sweat if you use your bike on a turbo trainer and neglect to cover up the cockpit area with a towel or sweatband.
When riding outside during winter, grit and salt from the roads can also contribute to erosion and rust on the bolts, bearings and wheel nipples.
Sigma's Top Tip: If you want to avoid getting any sweat on your bike, try using the Tacx Sweat Set. The material used is a sweat-absorbing mesh that will keep your bike in top nick for the summer season.
Wheels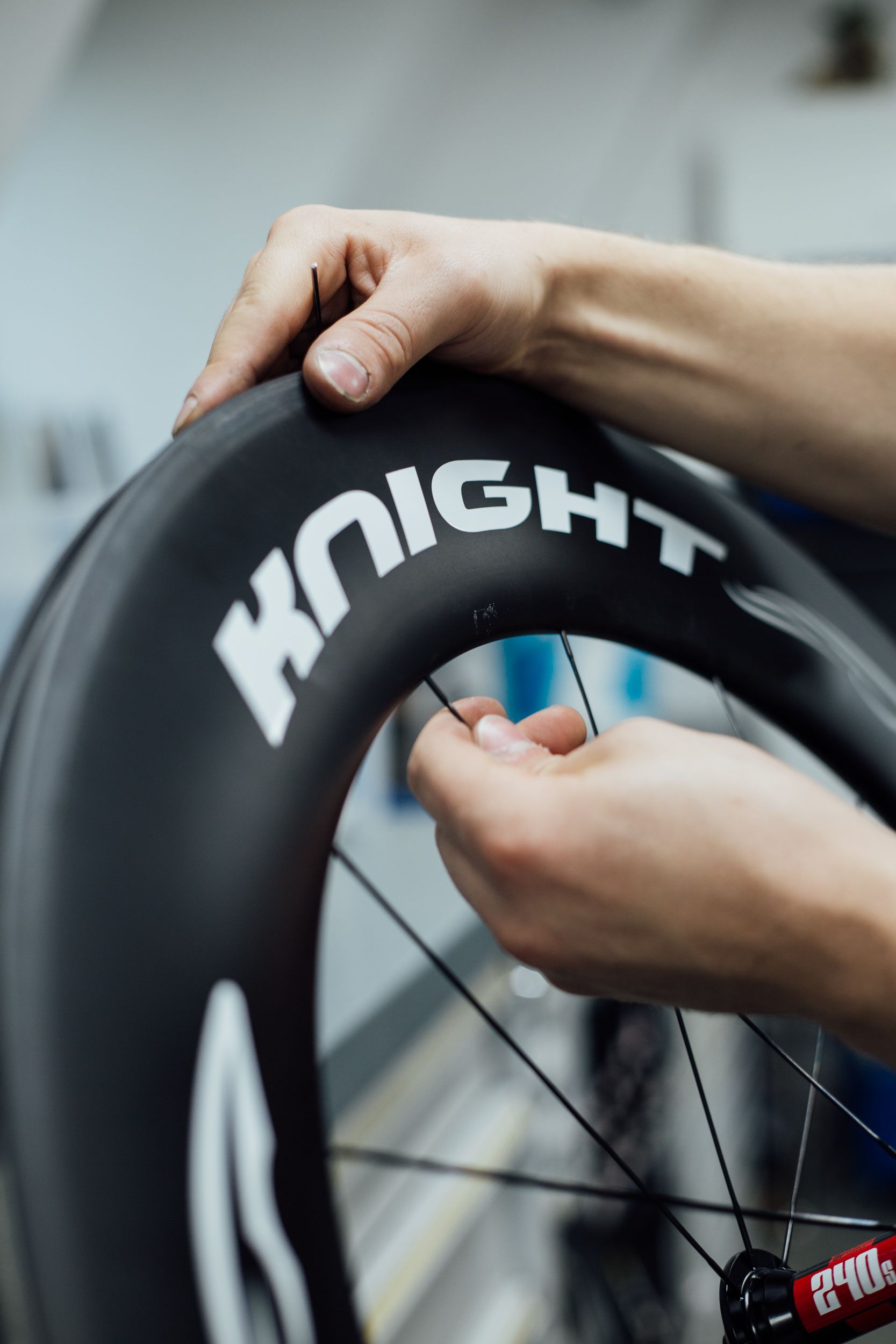 Maintenance
Wheel maintenance is something many cyclists let slip, even though it can have serious consequences. It's normal for the braking surface on the rim to wear down over time. However, when it starts to become concave, it's time for a replacement set.
To triple check whether your wheels are suffering, simply run your finger along the brake track to feel if it has become concave. If you can feel it has, this means your rim has experienced excessive brake wear and definitely needs to be replaced.
Sigma's Top Tip: Whether you ride with a nice aero set of carbon wheels or some lightweight aluminium wheels, keeping an eye on the wear of the rim is essential all year round.
If you need to upgrade or replace your wheels you can find a selection here
Insurance

Now that you're more knowledgeable about all the hidden damage that could befall your beloved bike, there is one vital tip we want to share to ensure your bike is fully protected from other possible mishaps.
If you think your bike is covered under your home insurance policy, read the fine print! Most home policies don't cover your bike if it's not in your home: What if it gets nicked when you're enjoying a cool refreshing beer at the end of a long ride?
Furthermore, before settling a claim your home insurer might look to apply depreciation to the value of your bike and hit you with a hefty excess. At Laka, we'll do neither - getting you back on the bike is our top priority
We spend all day every day getting our customers' bikes and gear repaired or replaced to get then back in the saddle as fast as possible.
Get insured with Laka, and protect your bike from loss, damage and theft!
GET A QUOTE