Thankfully 97% of our claims get accepted, making it highly likely that we pay out. Settling claims keeps Laka's wheels spinning since we only make money when we settle!
However, there are instances when we simply cannot ask our the collective to cover the costs, for example; breaching the policy wording.
To unearth the cause of our rejected claims we dug into the stats which revealed one clear and unfortunate winner: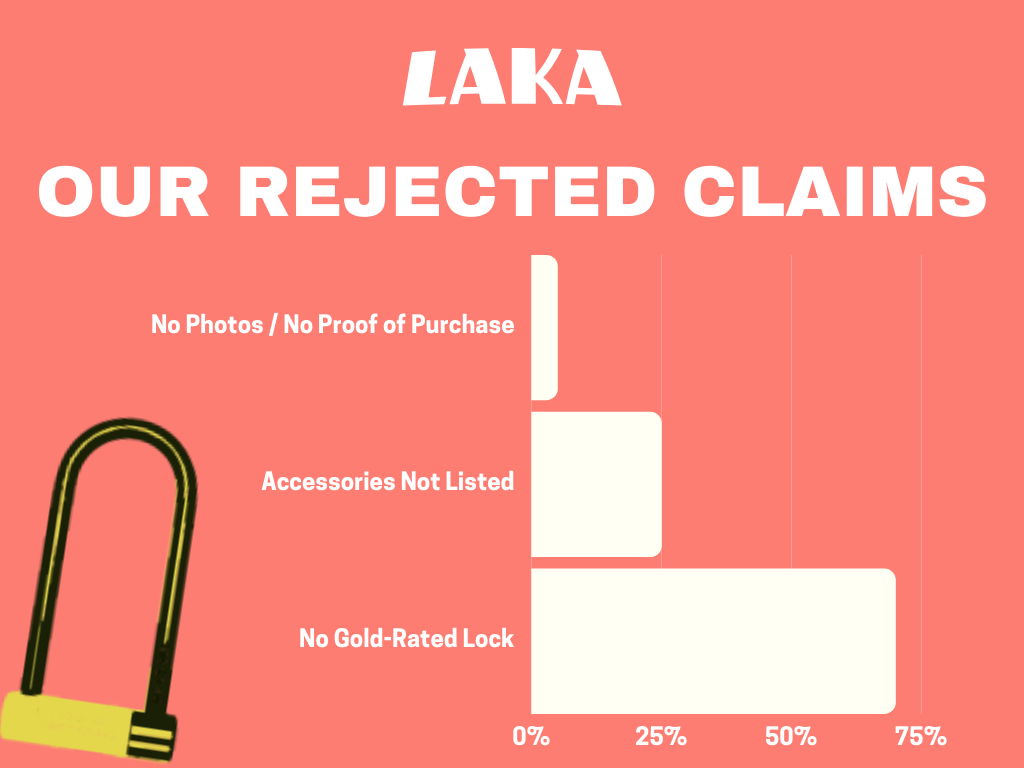 The reasons behind our rejected claims
1) No gold-rated lock
Whilst it rarely happens the majority of our rejected bicycle theft insurance claims are from customers not having a Gold Sold Secure lock. This is the minimum that we require from our community when locking their bicycles unattended when out and about.
It may seem like an effort, to get hold of a heavy-duty lock, when your old cable lock has been sturdy up until now. However, Gold Sold Secure locks are certified by industry experts from both the police and the cycling sector to offer the highest level of security.
Therefore as a minimum requirement, our community must use a gold-rated lock when locking a bike on the street. If you fail to use a gold-rated lock, we sadly cannot pay out your claim.
All we need from you is to upload clear photographs of your Gold Sold Secure lock to your account through clicking My Gear > Accessories. The best photos will show the lock both separate and locked to your insured bicycle with the lock being clearly identifiable as gold rated.
It's also a good idea to keep receipts and other sales documentation for extra peace of mind.
If you're yet to purchase a gold rated lock, you're in luck! We have curated a webpage which displays updated offers on locks across the web. Get yourself one today before it's too late!
Laka Bike Hack: Always buy the best lock you can afford! ‌Purchasing a bike lock isn't the place to try save extra pennies.
‌Go the extra mile
Top collective members take extra care when locking their bicycle up on the street. This can be done by using two locks to secure both the frame and the wheels, whilst using Hexlox on removable parts like handlebars and stems.  
If you want to one-up your bike locking game, check out our ultimate guide for locking your bike securely in the city.
2) Items not listed as accessories
The second-largest contributor to our rejected claims is because claimants haven't listed accessories when uploading kit to the platform. Accessories are items not permanently attached to the bike, including clothing, helmets, GPS units, shoes, clothing, lights and bike locks.
There are many more accessories that you can insure with us, which are detailed in the onboarding journey!
When selecting the insured value of accessories, you should upload clear photographs of all your accessories to your Laka account.
3) No photos and proof of purchase
Our least common reason for rejected claims is bikes or accessories being uploaded on the platform without any photos or proof of purchase. This reason is extremely rare, nonetheless it's a good reminder to upload good photos of your kit.
Photos provide proof of ownership and clear evidence that you own the bike or kit. This practice is a great way for us to prevent fraud cases, creating a fairer collective for everyone.
We checked in with Matt, one of our claims gurus and cycling industry expert, to find out what makes a good photo when listing bikes and accessories:
It's really useful on our end to have a good quality photo. It doesn't have to be taken on the fanciest of cameras, just a well-focussed phone picture detailing proof of what's there. If you have added custom parts, make sure you update the pictures with photos showing the updated wheels, handlebars or anything else that has changed.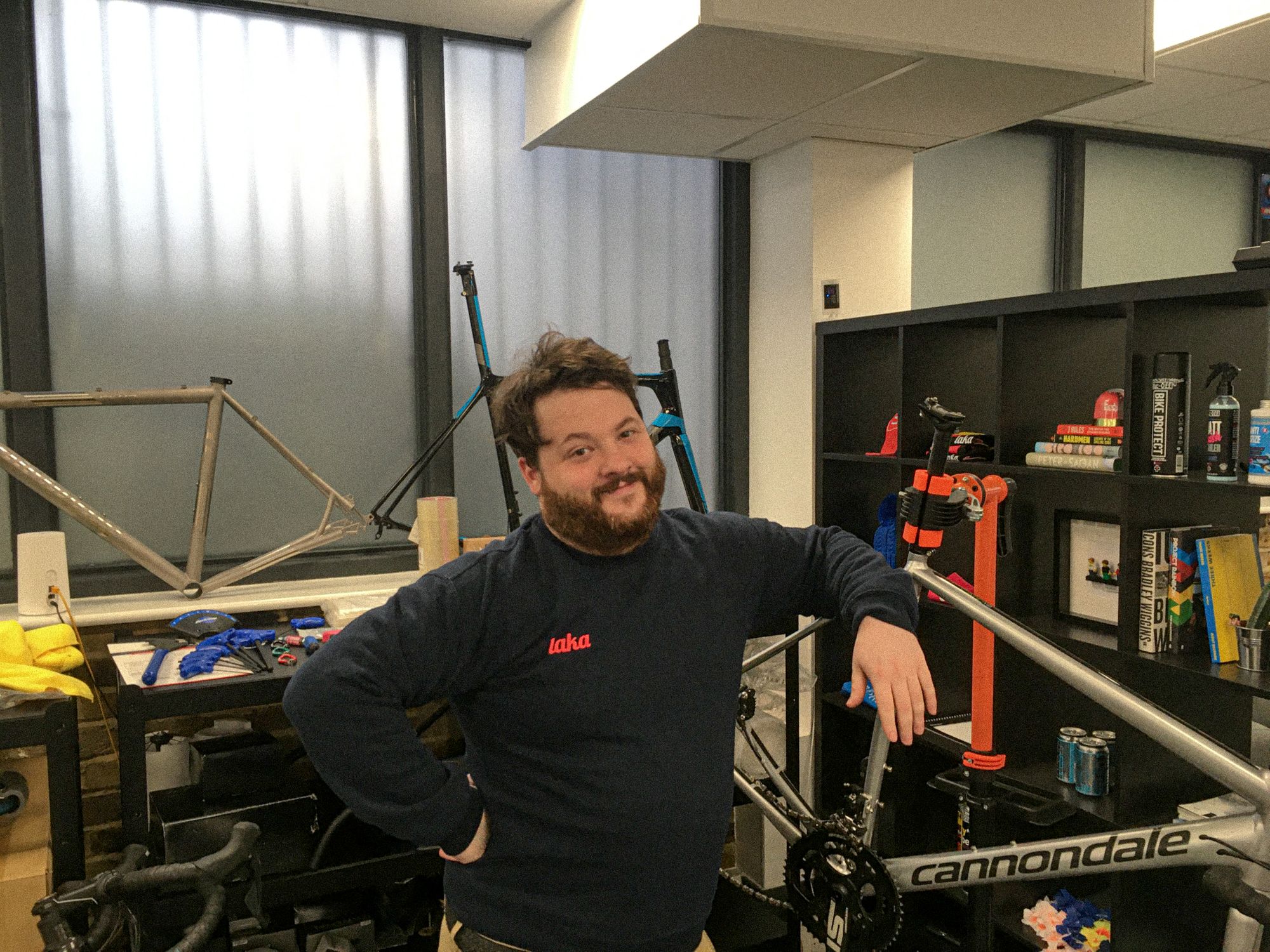 It pays to be part of the pack
Our collective is a group of avid cyclists, connected by a common interest, their bike(s). We only onboard customers who we believe will play fair and take good care. ‌‌‌‌It's just you and your bike, with people like you and their bikes. Simple.
Join the Laka ride...
For the ultimate peace of mind think about insuring your bicycle from damage and theft. At Laka, we offer flexible policies to the month leaving you free to cancel at any time.
‌‌
‌