I'm also a long term Laka customer. Something that came in particularly handy a while back, when I came home from the shops one day to find that all of my bikes had been stolen.
As anybody who has been broken into will tell you, it's not a pleasant experience. Aside from the anxiety and the general ick of knowing that a stranger had been in my personal space, my first thought was- how the hell am I supposed to train tomorrow?
I don't like missing training sessions at the best of times, and this wasn't a typical training day. I'd just started a two-week selection period for a major competition. Every session counted. If a convenient time to be robbed existed, this was not it.
After spending years meticulously tweaking my position to be just perfect for me, I was also nervous of having the process of replacing my bike in somebody else's hands. I was reminded of my only prior experience with an insurance company. After wrapping my car around a particularly camouflaged lamppost in the Manchester velodrome carpark (so common an accident it's almost a rite of passage for British track cyclists) my big, bike-friendly SUV was replaced with a cute little 4-seater as the courtesy car. It was funny and temporary, and completely fine after adjusting to some lighter packing. I had a knot in my stomach imagining the cycling equivalent, and pictured a size 56 tricycle arriving in the post.
Amongst the stress, I had to admit I felt slightly, naively hopeful. What if I could track the bike down myself? As a teenager, I had my first track bike stolen from my parents' house. We didn't have any insurance for it, so were forced to fork out the whole cost of a new one.  It was pretty devastating to say the least, and I'm sure my parents were starting to wish I was the kind of kid who smoked on street corners rather than spending all my time doing such an expensive sport. But just as we were comparing framesets, we had a phone call. A friend of a friend who knew about the burglary had seen a picture of the bike in the for-sale section of his local supermarket's noticeboard. My dad got the address, marched up to the house, said "you've got my bike," and was handed it back as simply as that.
I considered the chances lightning striking twice. I live in a much bigger city now, with a lot more supermarkets. I set up an eBay alert for the make and model of my bike, which came back with 50+ matches every few hours. Seeding through them would be like trying to find a Liv Racing jersey in a peloton full of SD Worx riders. Virtually impossible.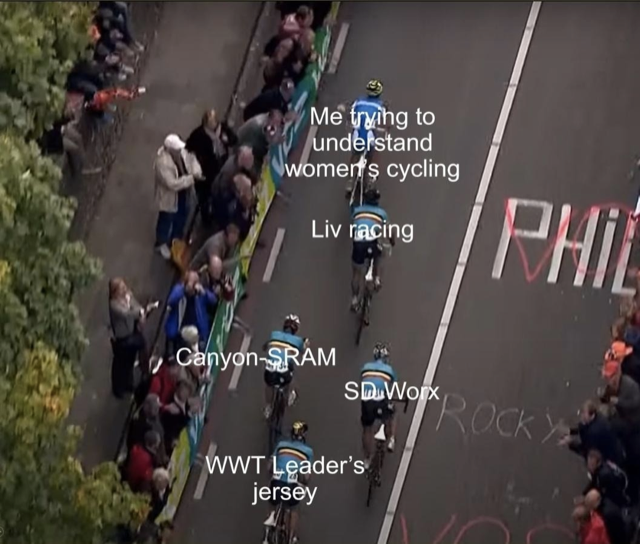 So, I steeled myself for an agonising week of admin and phone calls and scepticism about the real value of my bikes. Friends who'd had similar experiences prepared me for loop holes that would discredit my claim completely.
None of this happened.
Instead, Laka got back to me straight away and asked just three questions:
How was my bike secured?
Did I want them to source a new bike, or would I prefer cash?
What are my bank details?
The whole process was incredibly quick and reads like (a very boring version of) a Craig David song; I had my bike stolen on Monday. I put in my claim on Tuesday, and had the money in my account on Wednesday.
Having the whole thing over and done with within 48 hours of being broken into was the most pleasant of the surprises I had that week, and once I'd organised my new bike to arrive I could relax and get back into training again. And, most importantly, the selection period went smoothly!
Like my experience of claiming with Laka, I've kept this first blog short and sweet. Sharing this story felt like a natural place to start, but don't worry, I won't be banging on about insurance every time. I'll be writing once a month and filling you in on what I get up to as a professional cyclist. With only a few months to go before the Tokyo Olympics, and possibly the most unique Olympics yet, it's definitely going to be an interesting time. Hope you enjoy!
📸 - Sophie Capewell
TRY OUR TOP-NOTCH BICYCLE INSURANCE FOR YOURSELF
From the cobbles to the cafe, cover your bicycle against theft, damage, loss and more. Try our 5-star rated bicycle insurance.