If you're in the market for an e-bike, you may be wondering which one is best for you? We've put this guide together, looking at the best e-bikes on the market. The ones featured on our list cover a range of options, from e-bikes great for commuting to affordable cycles.
And once you've purchased your e-bike, don't forget to grab some top electric bike insurance cover too.
Read on to see if your next e-bike is below.
E-bike buying tips
Before we get into the best e-bikes of 2021, here are a few things you should know about them. Just like traditional bikes, there are different types of e-bikes, including ones designed for off-road adventures and options perfect for commuting.
Most importantly, you want something comfortable to ride. But there are some other factors to consider, such as being aware that e-bikes have a motor and battery. And when it comes to motor placements, there are two types: hub driven and mid-drive. Hub driven sits at the back of the bike while mid-drive is closer to the front.
Torque is often mentioned alongside e-bikes, and it relates to the rotational power of the motor. It's what provides the acceleration you feel when you begin to pedal.
Are e-bike conversion kits worth it?
If you don't want to spend money on a new bike then a conversion kit could be the best option for you. A conversion kit turns your regular bike into an electric machine by adding a motor and battery.
Ultimately it depends on your needs. The pros are they're cheap, simple to use, and you don't need to buy a new bike. The cons are the performance might not be as good, it can be worrying attaching one yourself, and they don't look as tidy.
Now that the basics are out of the way, here are the best e-bikes of 2021.
1) Best e-bike for weight:  Wilier Cento1 Hybrid Ultegra Road E-Bike
At just 12kg, the  Wilier Cento1 Hybrid Ultegra Road E-Bike is light and compact and one of the best lightweight e-bikes on the market. You'll feel like you're riding a race bike as you dodge and dart around during your ride.
It doesn't even look like a traditional e-bike, and it's easy to mistake it for a regular cycle thanks to the hybrid approach. That will be a bonus for those who want something a little more in line with traditional cycles when moving to an electronic bike.
But make no mistake, there are plenty of electronic benefits, including a single button interface to control the bike. The auto-assist provides automatic assistance for those steep inclines, while the motor will give you 250w of juice.
2) Best e-bike for price: Carrera Crosscity Electric Bike
Once upon a time, finding e-bikes that cost under £1,000 was a tough ask. But there are now more options on the market, and the Carrera Crosscity Electric Bike is our top choice for affordable e-bikes that won't leave a gaping hole in your pocket.
It costs £999 and is a practical choice for commuters who want to get around without breaking the bank. The Carrera Crosscity Electric Bike is a high-quality bike with a lower price and features a 313Wh battery providing a range of 50km.
The bike is also foldable, making it easy to pack up and move around when you're not on a ride. It weighs around 18kg and has a rear-wheel-drive motor type. If you're looking to save a few pounds but still want a high-performing option, the Carrera Crosscity Electric Bike is a great choice.
3) Best e-bike for style: Electric Brompton H2L
The e-Brompton H2L maintains all of the original class associated with the British brand, despite carrying an extra 300wh electric motor to assist you when you need it most. Brompton has been helping commuters get to work with the iconic folding bike for almost 50 years and the latest electric version is the latest to hit the streets.
The motor itself has been developed with the help of Williams Advanced Engineering, to provide a lightweight and powerful front hub motor as well as intelligent sensors and connectivity. The battery sits in the 1.5litre front handlebar bag, which can be removed for when it needs to be folded. Of course the addition of a battery makes the machine less nimble than the traditional Brompton, weighing in at 13.7kg (16.8kg including the battery).
Despite the added weight, the electric motor provides more than enough assistance to keep up with the flow of the city traffic without breaking a sweat. The bike uses torque and cadence sensors to accurately supply enough power to each pedal stroke, giving a smooth and steady ride feel.
4) Best e-bike for off-road: Jeep E-Bike
Jeep has made legendary off-road cars since what feels like the beginning of time, and now it's bringing that experience to the e-bike market. The Jeep electric bike has impressive 4.8 inch-wide tyres and is powered by a 750w electric motor for some serious off-road cycling.
This e-bike has no trouble getting through the toughest of terrains, whether you're facing wind, rain or snow. It's an off-road bike in its truest form and performs to a high level, no matter where you're off adventuring.
You'll get a range of about 40 miles, and the bike sports a 10-speed drivetrain that pushes 118 foot-pounds of torque. The Jeep e-bike is robust and ready for the toughest challenges, making it the perfect ride for off-road cyclists.
Currently, the Jeep E-Bike is only available in the United States, so you'll need to get yourself over to the US if you want to ride it.
5) Best e-bike for commuting: VanMoof S3
If we're honest, the VanMoof S3 could have won the "best e-bike for style" category – it really does look that good. But when it comes down to it, this e-bike is a great commuter cycle above all else. It has a 250w motor, hydraulic disc brakes and automatic gearing to make navigating the roads that much easier.
There's an automatic gearbox, which reacts to your acceleration and speed so that you're always riding in the best gear. You can even use the VanMoof app to change the timings of the gear. The 250w motor is powered by a 504w battery and provides a range of between 60 to 150km – great for commutes to work and back.
Let's just focus a little more on the aesthetics for a moment. The S3 is the third iteration of VanMoof's range, and it really is a looker, featuring a modern look with clean lines and classic geometry. The cables are hidden, too, and you can even expect motorists to look on in envy as you zip around the city on your way to work.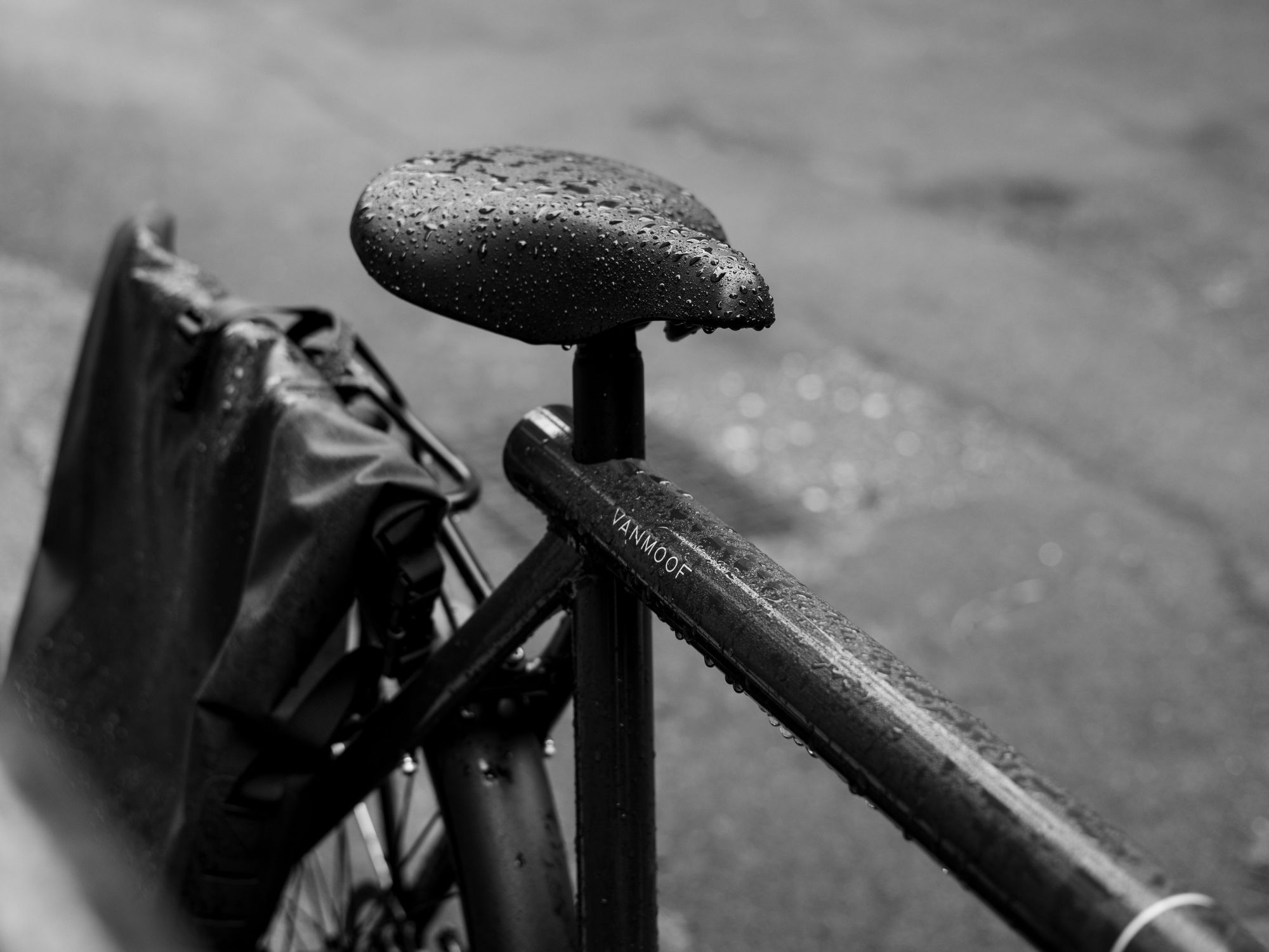 The best e-bikes of 2021
There are plenty of e-bike options that will meet your needs. Find a stunner and cycle around the city in style or enjoy off-road adventures with giant wheels and a robust engine with the best e-bikes around. The landscape for e-bikes has never looked better than it does in 2021, and that's great news for anyone buying an electronic cycle.
Cover it with the collective...
... riding further, faster and feeling that summer breeze. You need cover as refreshing as your ride. Laka covers all e-bikes and e-bike batteries against theft, damage, loss and more. Cover your e-bike with Laka's 5-star rated bicycle insurance.