Why book a test ride?
Whilst you already might have your heart set on the latest e-bike from a top brand, getting familiar with the e-bike will help you make the most sensible purchasing decision.
If you haven't ridden an e-bike before, you can get an understanding of how the electric motor kicks in when you pedal, how fast you can go, and how easy or difficult it is to ride.
Online aesthetics aren't everything either. By checking out your bike in person you'll see how your desired e-bike looks and feels in the real world.
Even if you've ridden an electric bike before, being able to compare models in the flesh is much different to comparing them online.
Some bike shops will also price match a bike you've already seen, so it's always wise to check-in with a local bike shop or dealer to hear their advice before buying online.
Halfords
Halfords have recently announced 6-hour trial sessions for anyone looking to try out an e-bike.
For free, you can choose an e-bike from Halfords' wide range of sizes and styles, from multiple cycling disciplines.
You'll have to leave a £101 deposit which will be returned when you bring the bike back.
Halfords are also partnering with Komoot to suggest a load of rides local to the test centres, where you can truly put the bike through its paces.
Check out their Komoot routes here to see where you can ride your e-bike.
If you feel like going for a 6hr e-bike ride, completely free of charge, go to the Halfords trial finder to discover your nearest participating store.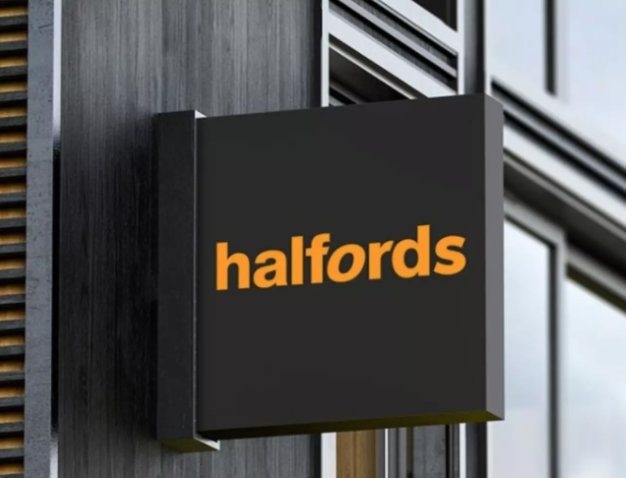 Ride Electric
If you're in and around the North East you can trial an e-bike experience completely free of charge.
Ride Electric is offering free experience rides for people looking to gain e-bike confidence and try before they buy.
You can choose from lots of different e-bikes including Riese & Muller, Scott, Bergamont and Kiffy. They also have plenty of shapes and sizes, from town bikes to eCargo bikes.  
The experience centres around a 3-mile loop that takes in coastal views, with a few short hills so that you can experience the full power of being electrically assisted.
Your local bike shop
If your local bike shop has the e-bike you're looking for, why not ask them for a test ride?
They're the saviour of so many mechanical mishaps and they might be able to help you choose your next bike too.
Being at the heart of the community they can guide you around the area whilst also being able to arm you with the best bike knowledge so that you can make the right decision.
If you're looking for a particular model, do a quick google search of the brand and you'll be able to find the closest local bike shop or dealer to you.
Some handy tips for trying an e-bike
Play with the power settings
Most e-bikes will have a few power settings, allowing you to modulate how your e-bike motor works.
Get a feel for your e-bike by using eco-mode & full power too. This way you'll have a real-world understanding of how the motor feels at different power outputs
Test a few models
Not all e-bikes are created equal, so if possible have a go on 2 maybe even 3 different models.
You can try e-bikes that are more or less expensive than your desired ride to compare the differences. You'll want to be absolutely certain before you buy.
Ask questions
Whether it's a simple or complex question, feel free to ask the staff at the bike shop any queries or concerns you may have. How do I bloody charge this thing?
Don't feel like you have to buy anything
After riding an e-bike for the first time you'll probably want to buy it there and then! They're that fun. But after all, you've come to test the bike first and foremost. Sleep on the decision before you decide what you're going to go for. If you're going to have this bike for a while, you'll want to make sure it's the absolute best.
It's always worth exploring your e-bike insurance options before you buy an e-bike. If you're spending your hard-earned dough on an electric bike you'll want to make sure it's insured.
Laka offer top-notch insurance for theft, accidental damage, full battery cover, loss and with some awesome reviews too.
GET 30 DAYS FREE E-BIKE INSURANCE
Get covered for theft, accidental damage, full battery cover, loss and more. Try our 5-star rated e-bike insurance. It's e-bike insurance, and then some.
Hit the button bellow and use the code ebike30.