About DOCKR
DOCKR are firm believers in smart transport solutions that create more liveable cities. And with more cities aspiring to become emission-free, they've seen entrepreneurs hurry to make their fleets green.
Enter DOCKR. Vehicle leasing for the modern entrepreneur. DOCKR believes in flexible service, especially for long-term business relationships. This enables them to inspire and help the people around them to contribute to a liveable city.
DOCKR uses electric vehicles designed for the city, with roomy cargo compartments. Each DOCKR vehicle follows an all-in principle. This includes insurance, regular maintenance and replacement transport by default. With flexible lease contracts that run on a monthly basis.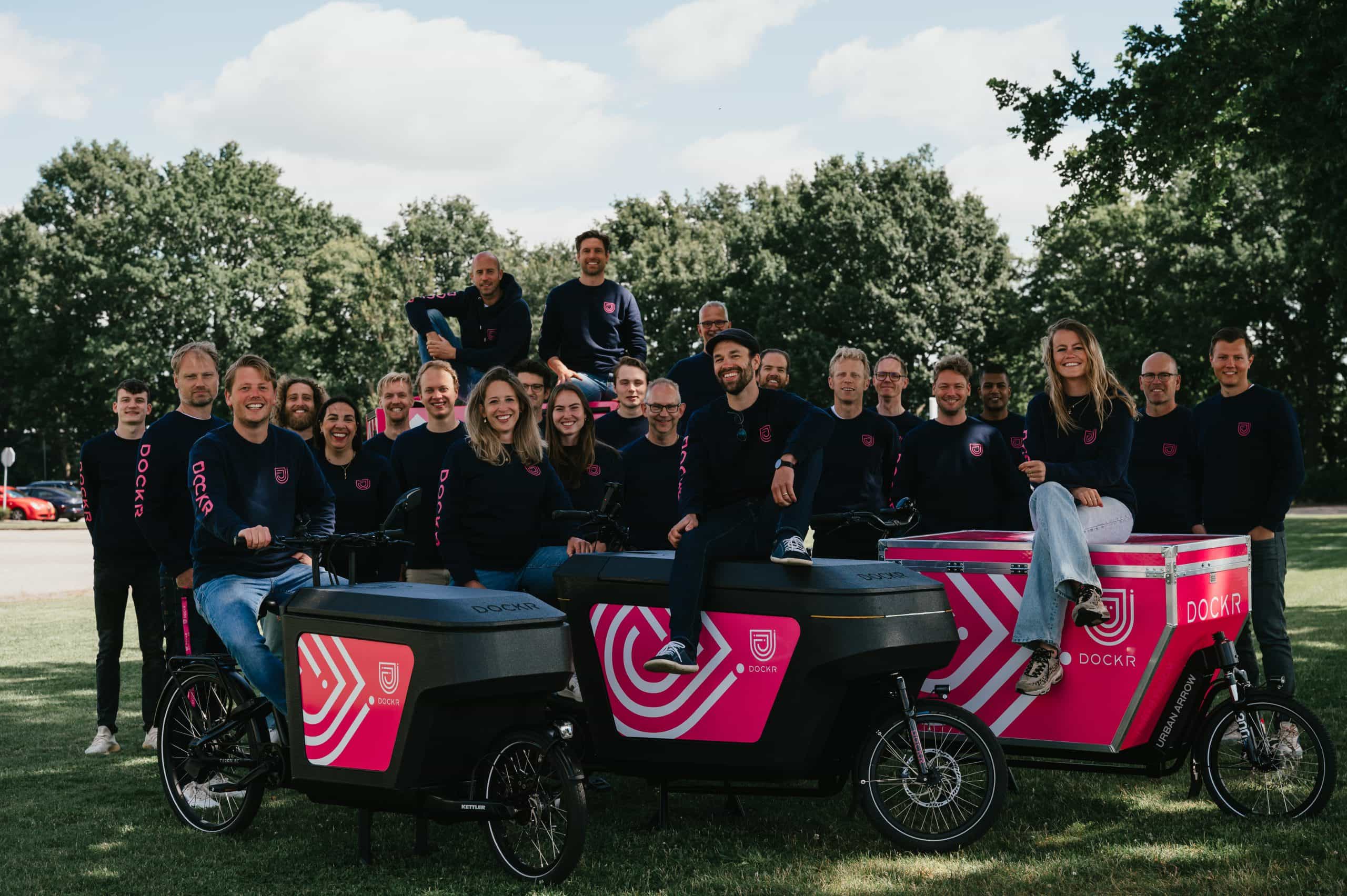 Flexible coverage, tailored to DOCKR
Flexibility is key to DOCKR. It's also a fundamental part of Laka insurance cover too.
Laka can help you scale with your business needs. Growing rapidly into other territories? We've got your back.
"Laka are proactive, reacting to how they can help you scale within other countries. That's definitely one of the biggest benefits. Because DOCKR & Laka would both like to grow together" says Matz Hoogeveen, Marketing Lead at DOCKR.
Our insurance cover is tailored to your needs too. We understand that no two fleets are the same. How many bikes you have, how much they're worth, and where they're kept are a handful of considerations made when assessing your needs.
DOCKR chooses the level of coverage that best fits them and their budget. This means anyone using a DOCKR bike can have the right insurance protection without having to pay for unnecessary coverage. Efficient or what?
Cover For Whatever Is Thrown At You
Operating a fleet is a high-octane job. Anything can happen, at any moment! DOCKR needed insurance cover that would meet the demands of a modern business.
Whether that's bike theft (for on the move or when stored overnight), damage & vandalism, breakdown, legal costs (for pursuing a claim), or claim fulfilment costs. This is all covered by Laka.
Speedy Service For Modern Entrepreneurs
When things do go wrong, it's vital that bikes are back moving ASAP. With a 5* claims rating, Laka provides DOCKR with a super-speedy service for getting claims resolved quickly. Keeping customers updated every step of the way.
"DOCKR has a wide range of customers which generates different types of claims during their operations. Laka is the partner to take care of those claims in a fast and transparent manner. Together we map certain patterns to specific customers or regions. With this information we will move forward and look for opportunities to minimise certain damage reports." says Matz.
To learn more about DOCKR head to 👉 https://www.dockrmobility.com/en/our-concept/
FIND OUT MORE
Hit the chat icon on our website to discover how you can start providing Laka insurance to your customers.
Contact Laka