Yet, as with any sport or method of transport, statistics show us that accidents do happen. The good news is that there are a number of simple and low-cost measures that you can take, alongside good riding practice, to reduce the chances of being another statistic.
Here's our round up of bike safety gear both for you and your bike, both to help reduce the risk of being in a collision and minimising the impact of a tumble.
Helmets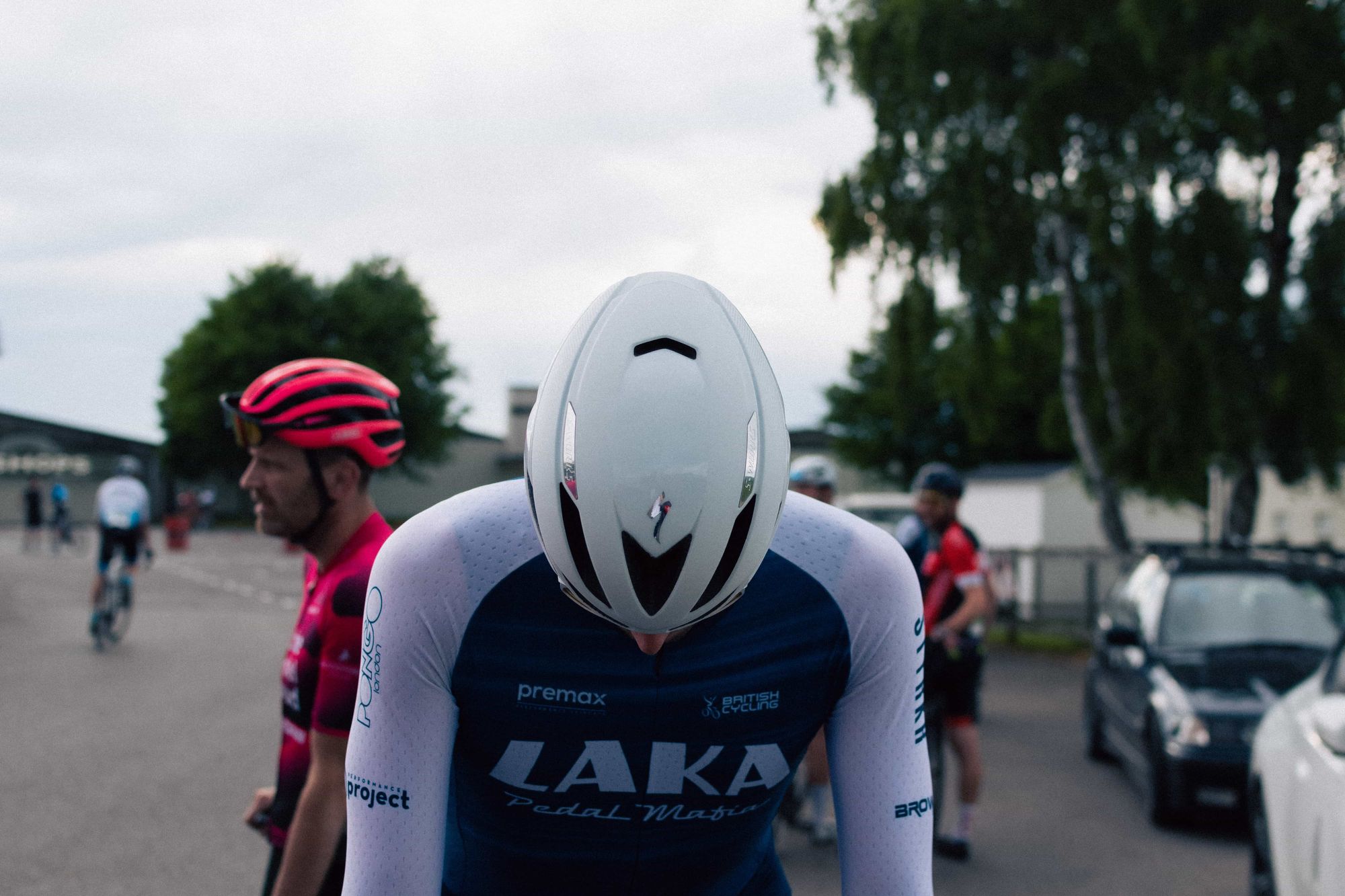 First and foremost, while wearing a helmet is not a legal requirement in the UK, it's highly recommended as your number one piece of bike safety gear.
After all, head injuries are no joke, and while the leading edge of cycle sport heightens their awareness of the impact of concussion, it becomes clear that any simple measures we can take to avoid bangs to the head are hugely worthwhile.
The design of helmets has come on leaps and bounds in recent years too, so say goodbye to sweaty, ill-fitting models and welcome in the new suite of well ventilated, easily adjustable and comfortable helmets with shapes and colours to suit everyone and every genre of riding.
You'll also find some helmets complete with technology such as MIPS, which is a second, inner shell designed to reduce the impact of rotational forces on the brain during impact, which has been shown to lessen the severity of injury.
If you really want to geek out on the safety rating of your chosen helmet, visit Virginia Tech's site for independent safety ratings of modern models.
Glasses
While we're at the head end, let's consider your precious eyes. Stone chips flying up from the road and high-speed insects have the potential to do some real damage, so wearing glasses while you ride is a very good idea.
These could be your normal prescription glasses, if you have them, sunglasses in brighter conditions, or a sports glass with a clear lens for year-round use.
There's a huge range of cycling glasses on the market to suit all tastes and budgets, and you can also look out for those with changeable lenses to take you through different conditions.
Gloves
Gloves aren't just for when it's chilly outside. With padded palms, they can also help alleviate any aches or soreness on long rides, plus they prove invaluable if you happen to have a spill, whether that's on tarmac or on dirt.
Even small cuts and grazes on your hands can make everyday tasks quite sore, so the simple addition of mitts or full-finger gloves can help avoid the worst scrapes.
Knee and elbow pads
A good idea for small children learning to cycle and mountain bikers alike, a little extra bodily protection can go a long way to preventing nasty scrapes and cuts if you take a tumble.
Choose the level of protection that feels right for you, based on what kind of trails you're riding and your competence level.
Modern pads are so slick and effective, most of the time you hardly realise you're wearing them.
Lights
Lights aren't just for nighttime anymore. There's a gathering momentum behind daytime running lights as bike safety gear to enhance visibility on the roads, as well as using more powerful lights at night to help you see the road, path or trail ahead.
Some lights may seem a bit pricey but you really do get what you pay for here. Look out for USB rechargeable options and easy fit brackets so you can effortlessly swap between bikes if needed.
You can also consider other places to put lights besides your handlebars and seatpost — on the back of your helmet, rucksack or shoes, for example.
Reflective kit and accessories
Staying on the theme of being seen, most cycling kit comes with integrated strips of reflective material, sewn into the shoulders or back of the legs.
You can go a step further though, and add larger reflective elements to make sure you're seen by other road users, especially in busy urban areas.
Reflective sashes, vests, helmet covers and trouser clips are all popular. To take it a step further, cycling brand Proviz makes a whole suite of jackets, gilets and gloves that are reflective all over!
A bell
A simple gadget that comes as standard with most bikes, a tinkle on a bell can let other path users know that you are approaching. This can come in extra handy if they're accompanying children or dogs.
If you don't have a bell, you can also use your friendly voice to let pedestrians, horse riders and other cyclists know you're approaching, and state which side you plan to pass them on.
Hi-tech gadgets
The last few years have seen a number of more hi-tech gadgets emerge to enhance cycling safety. Cycliq is one brand that has developed a set of lights with integrated cameras, so you can record any mishaps.
Garmin's Varia rear light also has a rear-facing camera, plus uses a radar to let you know when a vehicle is approaching from behind.
A quality lock
Besides your own personal bike safety gear, keeping your bike safe is important too. Make sure you invest in a quality lock if you plan on leaving your bike anywhere in public.
Most bike locks are rated by the Sold Secure scheme, run by the UK's Master Locksmiths Association. Ratings from Bronze through to Gold and Diamond are awarded according to how much protection they offer.
Insurance cover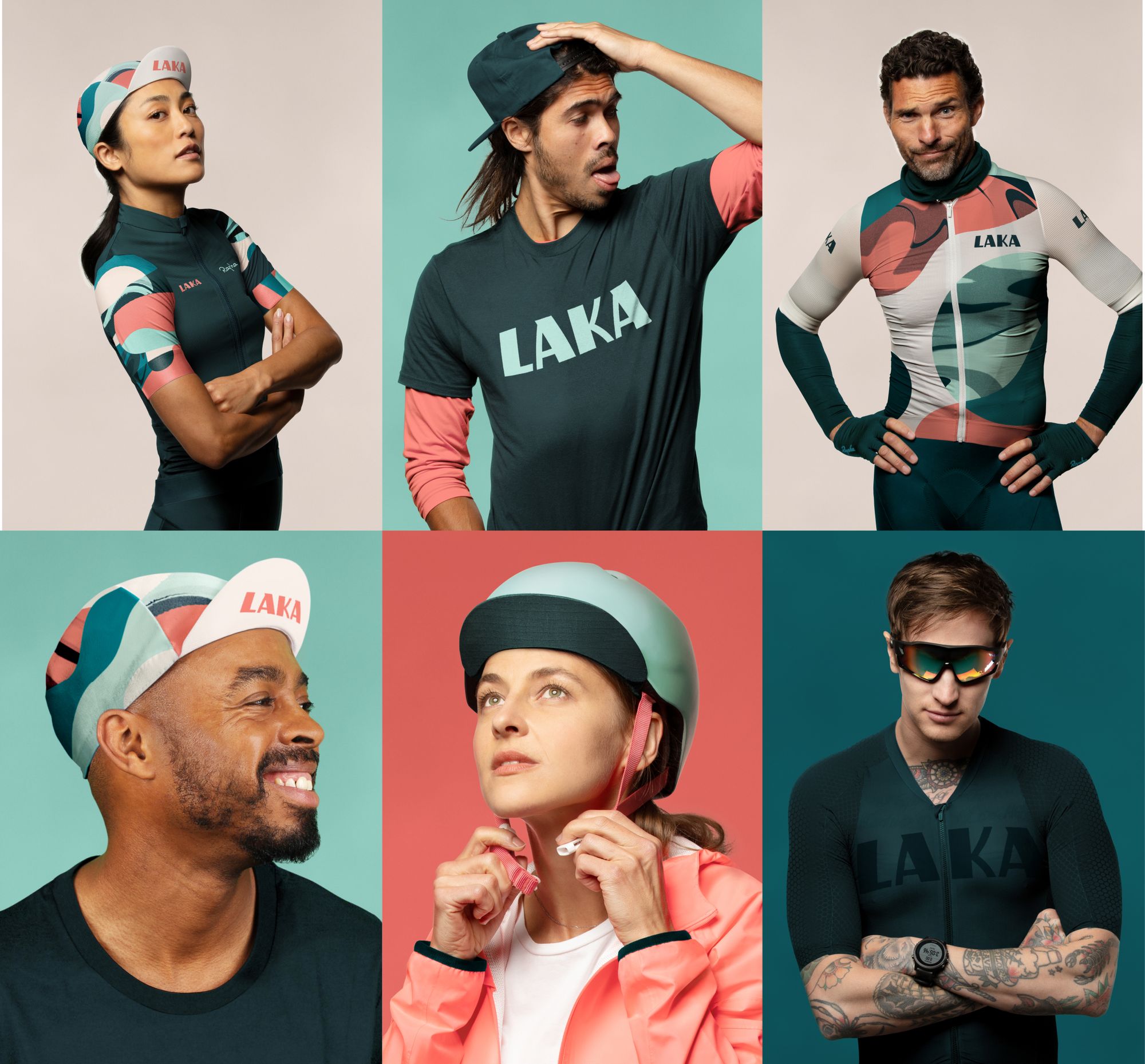 Want to cover your bike from theft? Laka insurance will cover bikes as long as you are using either a Sold Secure Gold or Diamond lock.
What about if you're involved in an accident on the road? Laka will cover damage to your bike and accessories too, as well as cover legal costs for any personal injury case that may ensue.
If your bike is in transit, whether that's jetting off somewhere sunny, or using a courier service, you also get the peace of mind that your bike will be covered with insurance.
To find out more...
about what we include with our bicycle cover. Click the link below: