Since launching our bicycle product over 2 years ago we have received lots of positive feedback for its fair, community-powered model & its great price. We've also received feedback that has allowed us to improve our current model.
So you are able to insure:
Your cycling clothing
Multiple bikes
More expensive bikes (single bike up to £15K & multiple bikes up to £30K)
More accessories (up to £2K)
We're always trying to improve our product and serve more of the cycling community, so we are super excited to be offering these changes to our customers!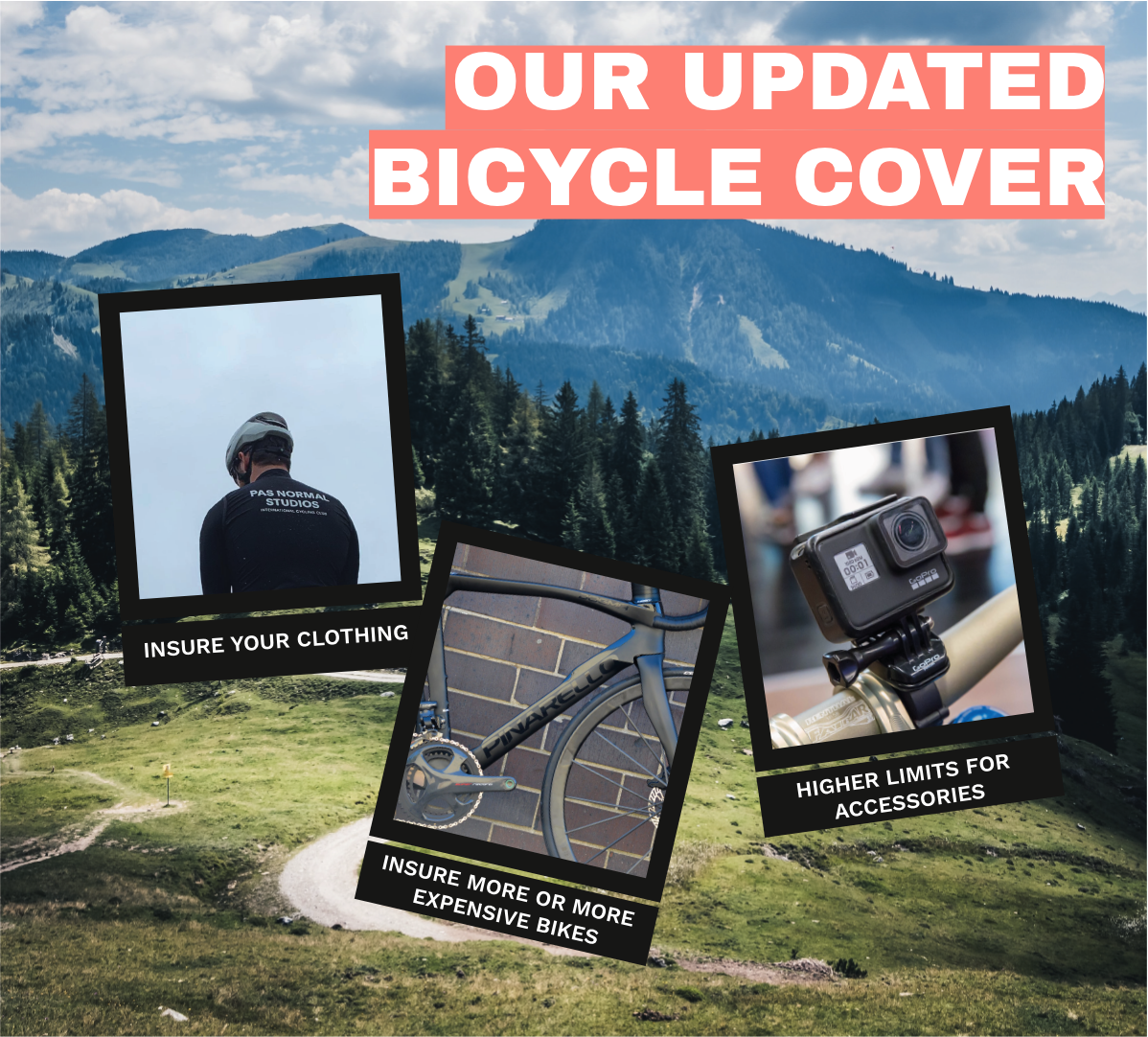 Let's go through some of the changes in detail:
Insure More Expensive Bikes
We have bumped the maximum single bike value to £15,000 and in total you can now insure up to £30,000 of bikes with Laka! Whilst many of you have been able to fit your bikes within our existing limits, some of you needed a bit more headroom.
So if you're building out your classic Colnago collection or you have a serious N+1 dilemma then you can now have all your bikes on the platform.
Higher Limits for Accessories
We've updated and simplified the list of accessories, whilst having increased the maximum limit to £2,000 (including clothing). This may sound like a lot, however with the latest GoPro, Wahoo, Garmin, it's easy to see how our old limit of £750 was simply not enough!
Cover Your Kit
In the past, you were able to insure shoes, helmets and your wetsuit. These will remain under accessories but you will now also be able to cover your skin suit, jacket, bibs and jerseys (or any other garments you wear whilst riding). You won't have to specify each item of clothing but just tell us how much you would like to be insured for. We will honour this value to replace damaged kit on a per claim basis.
Now the Laka Community can ride in the latest kit, carefree. With the latest rain jacket covered, all you have to focus on is getting the miles in!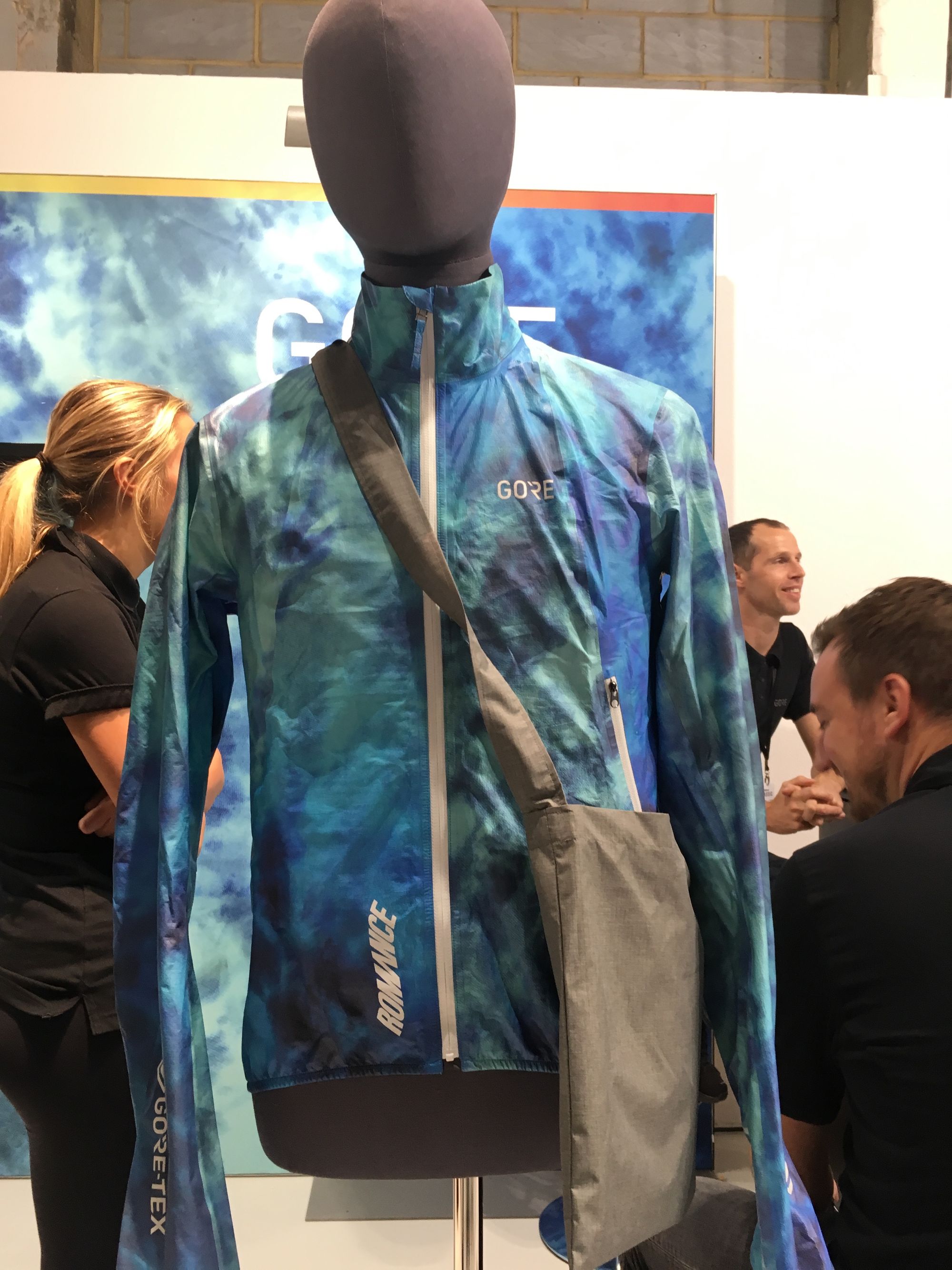 Existing Cover
Our cover still involves all of the policy features that you know and love. This includes:
Theft Cover: at home, locked up outside, in the car & in transition areas of cyclocross races, sportives & triathlons. Get your bike replaced after a theft from home or when locked with a gold-rated lock away from home. Your bikes are also covered in the car and at cycling events.
Damage Cover: during commutes, weekend rides, sportives & races. Whatever parts are broken after an accident or an act of vandalism, we arrange the repair and replacement in no time. Even if you crashed during a sportive or race.
Travel Cover: Wherever you are on this planet, your bike is covered for up to 60 consecutive days. Get out and explore.
Race Cover: any races up to professional UCI level. Sportives and races are covered but we have a few exceptions if you are a professional racer.
Emergency taxi & rental bike: We reserve £200 to help make your life easier however we can after an accident or theft.
We value your feedback
As a young company, our customers feedback is invaluable, helping us to grow and build out our product. If you have anything you'd like to see from us, features we must have or ideas that you think would improve your life as a cyclist, don't hesitate to get in touch.
Our Facebook group for members of the Laka community to share and discuss all things cycling!
Join the Laka Club for even more
Be part of the Laka Club where you can benefit from perks from the biggest cycling brands dropped directly to your inbox. This includes Wahoo, Restrap, Hiplok, Cycling Weekly, Hexlox and The Out.
You can also get public liability insurance for £12 per annum (You'll get £12 in Laka Credit to use for our bicycle insurance).
Join the Laka ride...
For the ultimate peace of mind think about insuring your bicycle from damage and theft. At Laka, we offer flexible policies to the month leaving you free to cancel at any time.