When it comes to a multi-day cycle challenges, it's not easy to know what to take. We've all been there, the night before spent wondering whether you really need two spare mech hangers. So we've asked a number of bike packing addicts, how they pack for their adventures.
Our Experts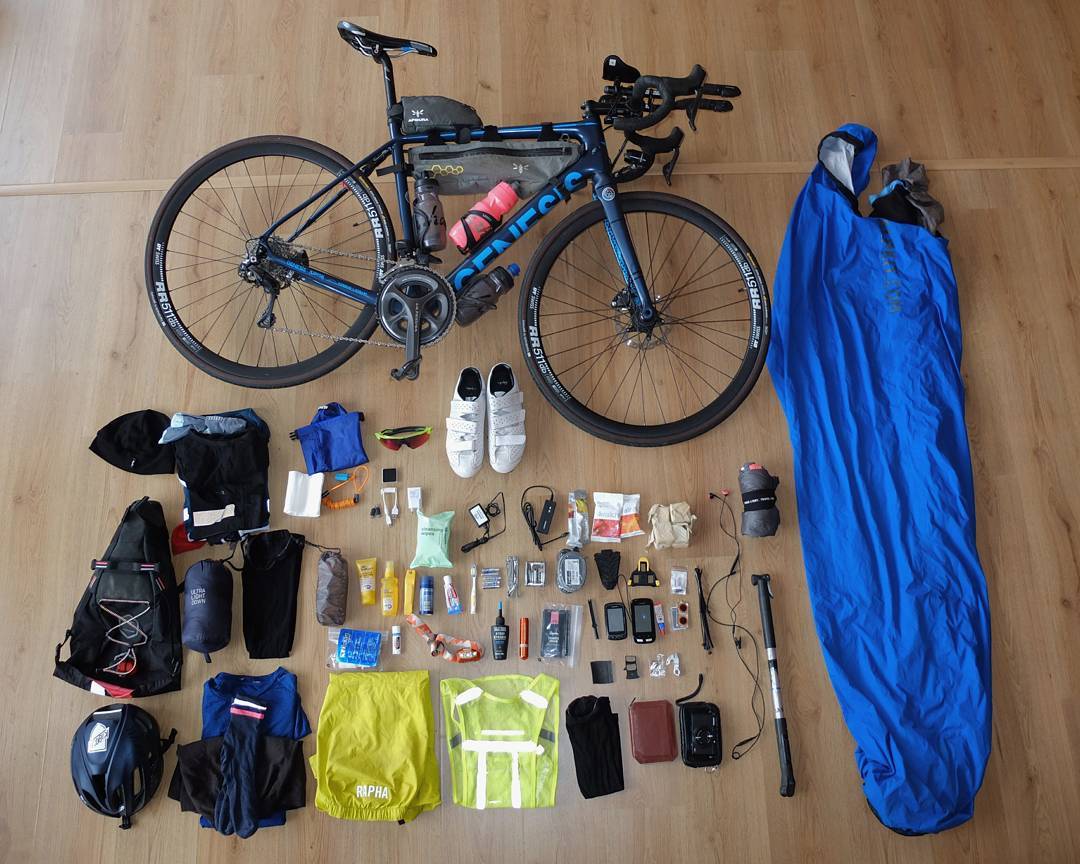 Neil Phillips, rider for Tekkerz CC, has been road racing for years. He's partaken in the Transcontinental Race twice, where he won as first pair with Timothy France, and came second in the solo category the following year.
Laura Scott is an ultra endurance cyclist, a strong advocate for women's cycling and a regular long distance bike packer. Amongst many worldwide cycle challenges, Laura once cycled 2200 miles of the Trans Am Bike Race with a broken shoulder.
Rob Quirk, founder of Quirk Cycles, not only has a few cycling challenges under his belt, but is also an expert frame builder with expert tips for getting your bike ready for the challenge.
Andy Matthews, architect and cycling enthusiast, Andy is a regular when it comes to long distance challenges and breaking out the bivvy bag.
Simon Cocks, passionate cyclist and regularly seen at your local Rapha Clubhouse, Simon completed LeJoG twice through the Ride Across Britain. He's a skilled bike packer with the essentials locked down.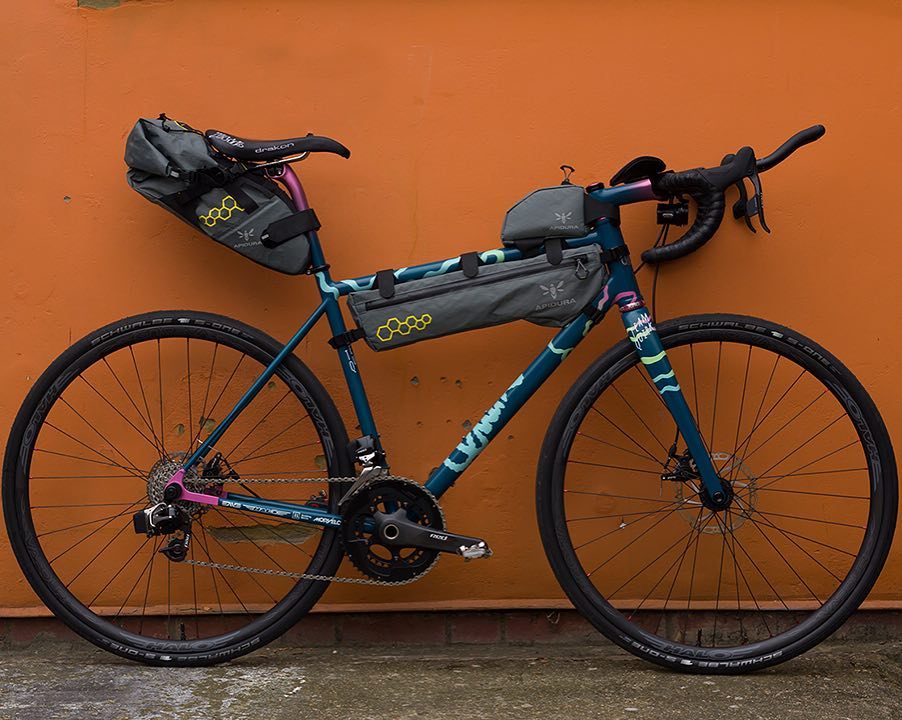 Laka is an insurance company that takes care of the whole cycling community, whether you're on the winter club run or sheltering from the rain on the turbo. Our blog covers all things cycling, to keep our community in the loop. Click here to get an instant quote.
Sleeping
Quirk: "You've got two options when it comes to sleeping on a cycle challenge. You're either staying in hotels/hostels, or sleeping in a bivvy bag - try Rapha's Explore Down Sleeping Bag. I found the bivvy bag difficult during the Transcontinental Race (TCR), because you tend to be exhausted and it makes you paranoid about sleeping in public spaces such as bus stops etc. It's a psychological issue, I remember on the first night I was really hallucinating. I approached a cyclist from behind and my light lit them up in a way that made it look as if there was a naked witch hanging off of his back. But the really weird thing looking back now, is that I'm not even really sure there was another cyclist there.. It can be quite daunting.
But then you have cases like Silk Road Mountain Race where it wasn't an issue at all. You're literally in the middle of nowhere so you don't get the same paranoia. You also have a camp stove so I took a lot more equipment for that race."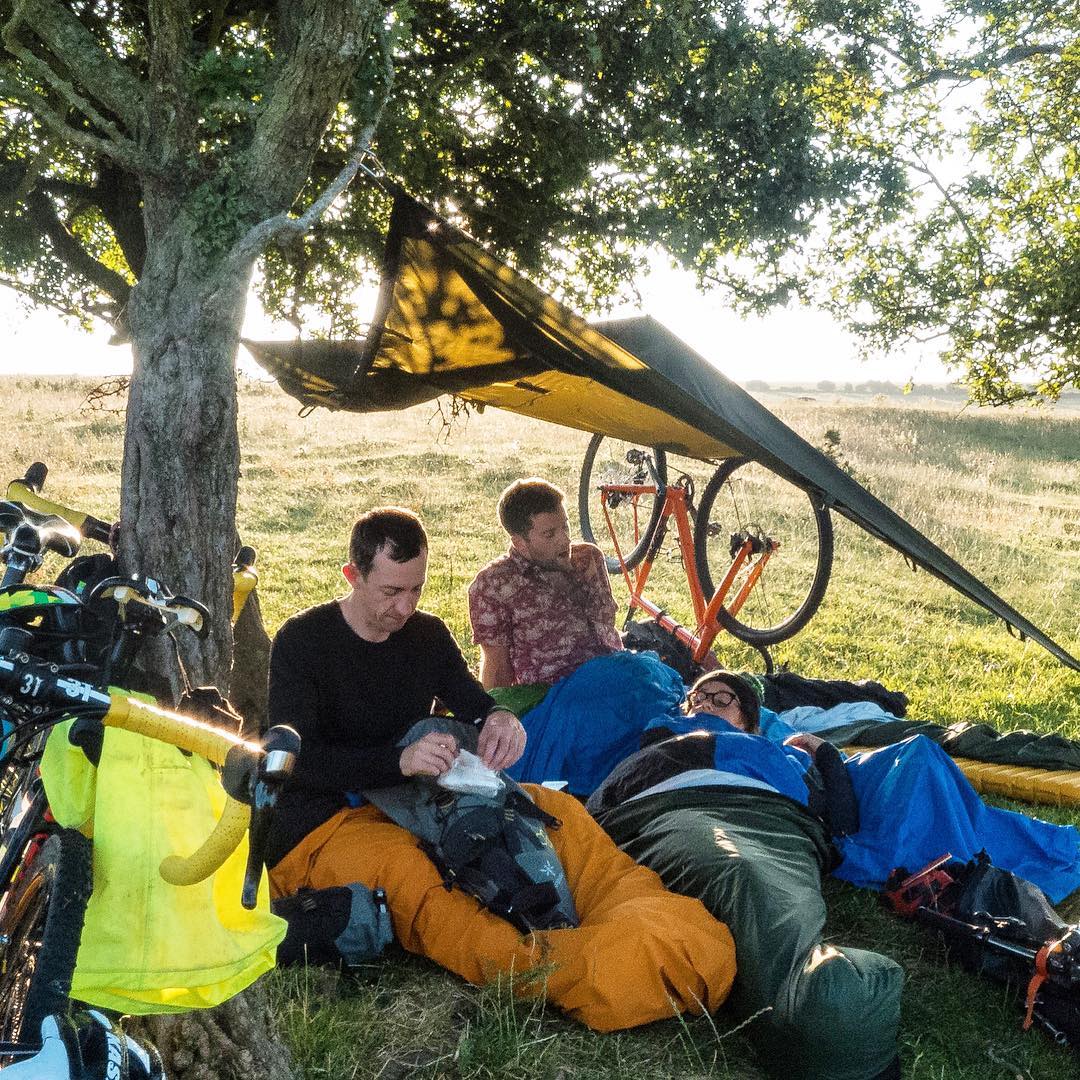 Tools
Scott: "My top priority is the things that will keep me rolling. I hate getting mechanical and during the highs and lows of endurance riding, it can be soul destroying. I have had a proper cry before when I've woken up to find my wheel flat. So bike packing tool kit includes: spare tire sealant, few tire boots, CO2 to help reseat a tyre, as well as a spare tube and patch kit. I also carry a multi-tool, a few single allen keys for any of the main things on my bike that might need tightening or adjusting ( I find these easier to use than most multi-tools.) My Leatherman Squirt is probably my favourite tool in my kit, its tiny and has a small knife and pliers which can come in very handy. Finally the one most common problem I have come across on bike packing trips is bent derailleur hangers! So I always bring an extra. A derailleur hanger replacement can turn a shifting catastrophe into a good-as-new fix in just a few moments."
Quirk: "I would bring a multi-tool with a chain breaker, a few chain links and quick links, just in case you happen to snap a chain or anything. Also at least two inner tubes (even if your tubeless). Once I had a puncture and ended up using all my puncture repair kit and tubes, which meant I needed replacements, and buying 700x28 in Italy is impossible!"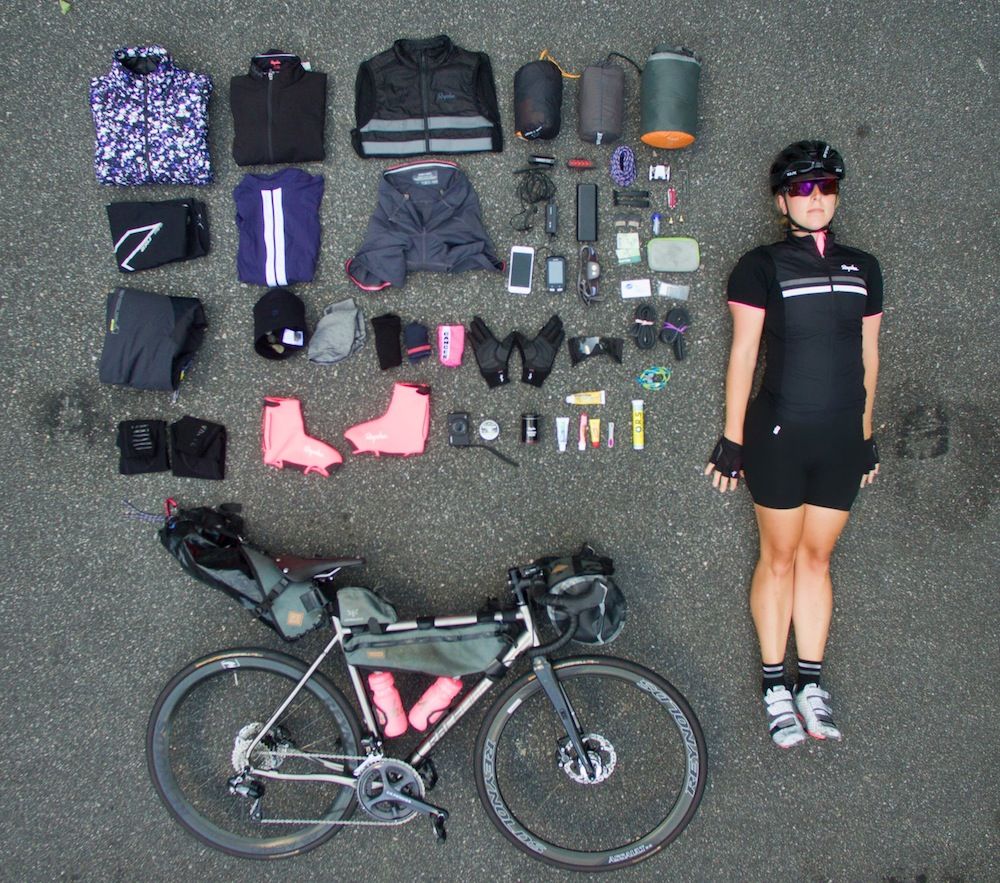 Electronics
Quirk: "A lot of people choose to go with Dynamo, which if you're on roads will charge your stuff and power your lights. I used it in TCR but if I was to do it again, I would go with a Thallium battery pack because you can charge a lot off of them. Some people like a dynamo for peace of mind. I find that it can sometimes drag on the wheel, which may seem minimal but if you're cycling for a long distance it's significant. With a dynamo you also need to buy additional add-ons that don't seem worth it in the end."
Cocks: "Don't leave home without a head torch and spare batteries - stash these inside your beanie because they'll be needed at the same time more often than not!"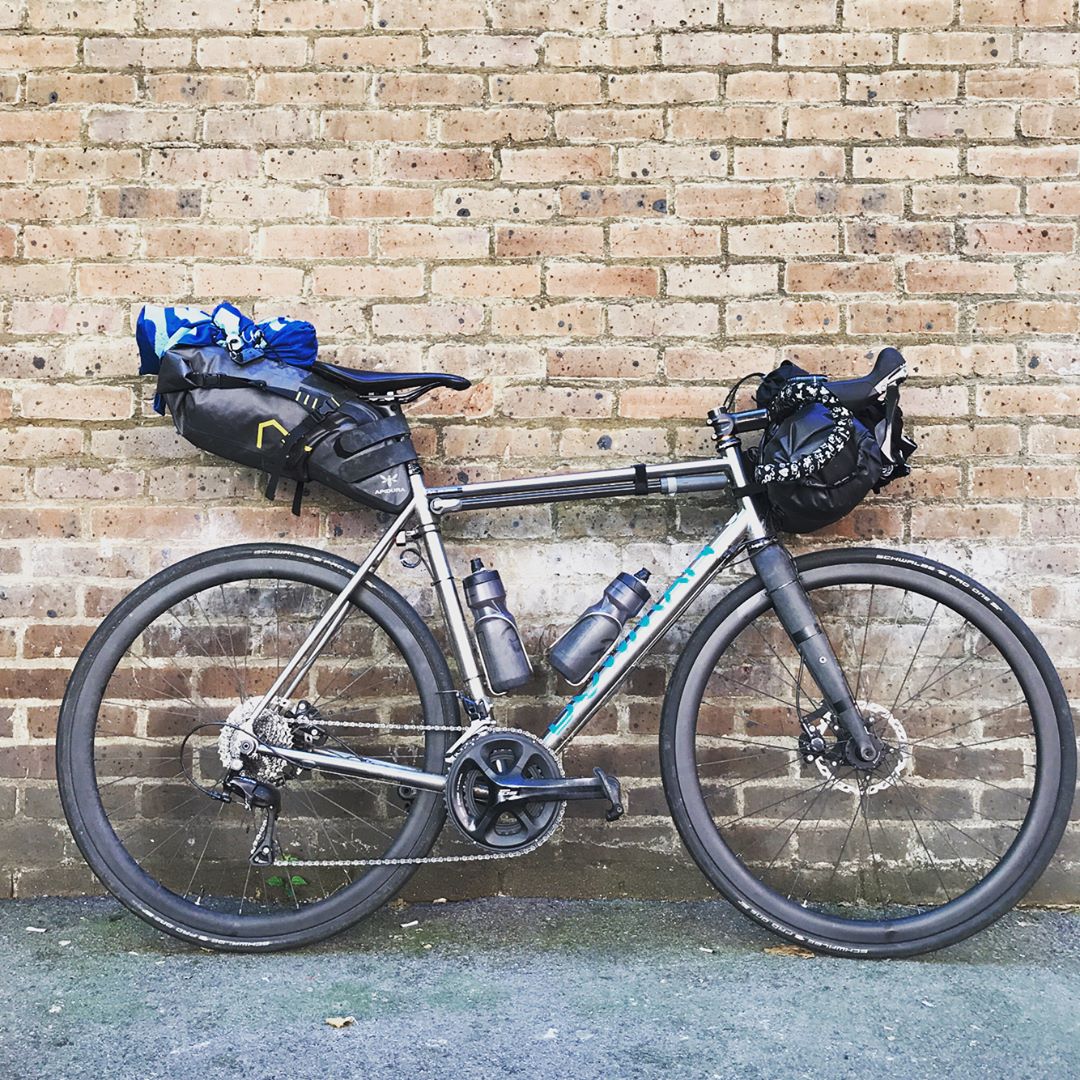 "The most important thing is to bring whatever will make you feel most reassured that it's there" - Matthews
Cycling Kit
Quirk: "For me personally, 3, 6, or 9 days don't make much of a difference, I end up wearing the same kit day in and day out. I keep my cycling kit super basic, I would bring one pair of bib shorts, one jersey, one base layer, and two to three pairs of socks in case your feet get wet. I would also highly recommend Velotoze, their tall shoe covers are amazing! They weigh nothing and keep your feet waterproof. I'd also bring arm warmers and leg warmers.
A gilet was one of the most versatile pieces of kit I had. I would also ensure you have a waterproof jacket. Most products on the market aren't truly waterproof, and when you're stuck in a straight downpour for 7 hours you're going to need a good one. My go-to is Gore-tex. If you're not limited on budget, that is the number one product I would invest in."
Matthews: "My biggest advice would be to bring your favourite comforting kit, whether that's an insulated gilet, a down jacket, your best waterproof, or all of those. The most important thing is to bring whatever will make you feel most reassured that it's there."
Phillips: "It's hard to narrow it down to one definite kit suggestion, but a decent well-tested set of bibs is important. My go-to are Rapha's Pro Team Collection, especially for shorts."
Cocks: "I would say pack light - you need remarkably little. Take clothing such as quick drying walking trousers you'd get in Cotswold Outdoors, a pair of flip-flops for the showers, a Salomon or similar Gore-tex walking shoe. Definitely ensure you have versatile layers so a gilet or synthetic down jacket are great and can fit under or over a hoodie (this can also double as your pillow, just remember to bring a pillow case). Merino t-shirts are another great addition as they don't smell so you could wear those day after day, I'd recommend 2 for 9 days."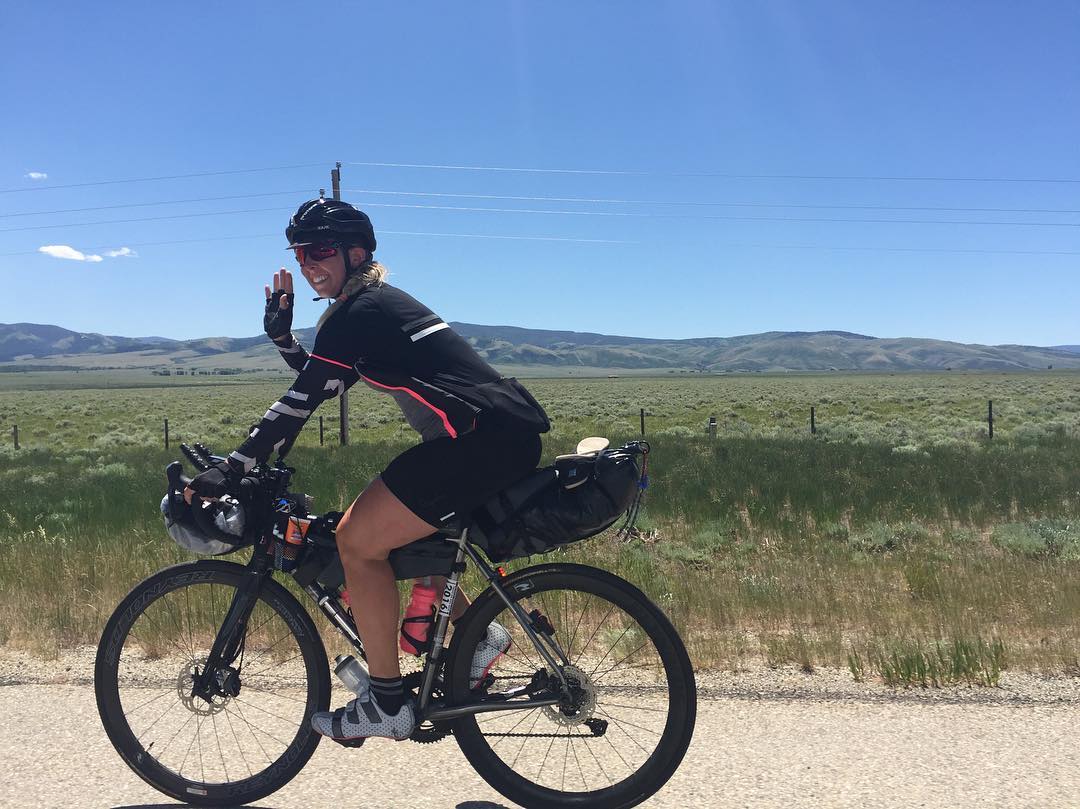 "My best tip is that the mental training is just as important as the physical" - Quirk
Lead-Up Preparation
Phillips: "Pre-race I'd advise making a packing list, spend time compiling this and thinking about the weather, mechanics, how you'd fix your bike etc. Then be super critical about what you actually need."
Quirk: "It may sound obvious, but it's important to have your bike checked and fitted beforehand to make sure it's comfortable. With the amount of hours you're on the saddle each day, any little hitches will become a huge problem if not addressed beforehand. And it goes without saying that you need a good, strong and solid frame bike.
My best tip is that the mental training is just as important as the physical. If you can do 200K bike rides you can do TCR or Ride Across Britain, but what people find hard is the psychological impact so there's always great pointers out there for that. My favourite is...
"Never quit at night, always wait till you wake up in the morning"
That's probably the best advice I ever received."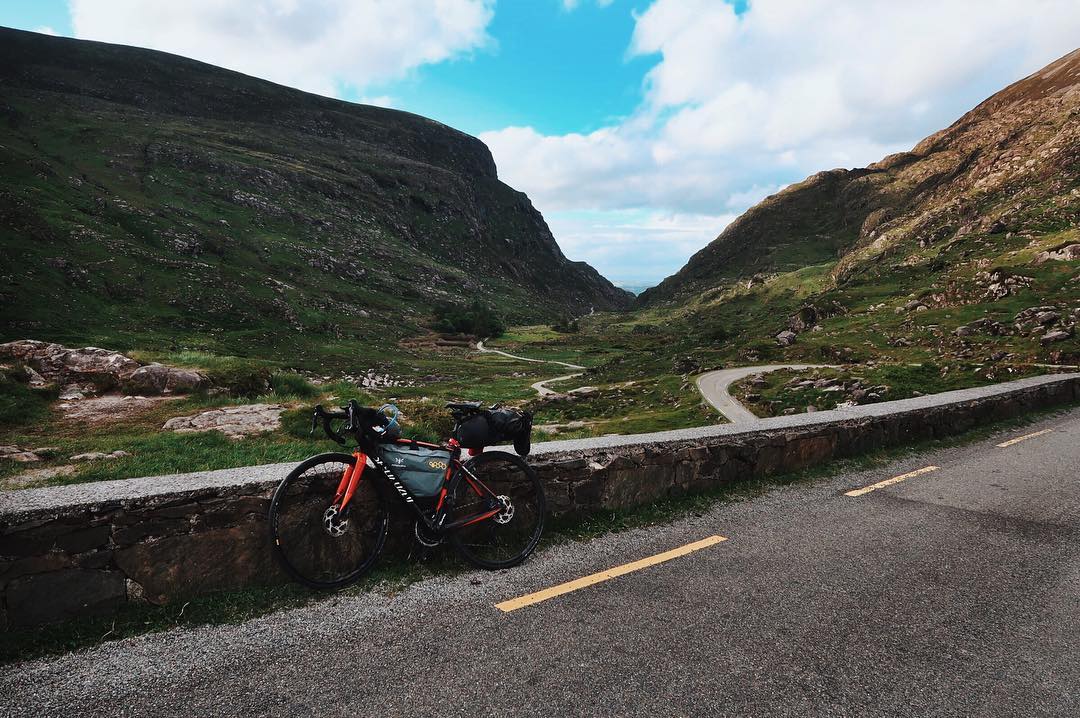 Anything else?
Cocks: "For packing use stuff sacks or small dry bags to pack everything into. They help to keep a big bag organised, and also help to double-up the waterproofing. Also, always bring your own basic first aid kit with something for headaches and stomach aches, including Sudocrem."
Scott: "Other than tools, a top tube bag or feed bag are top of my list. I use these to keep things I need close at hand, and all my snacks!"
Quirk: "In the evenings at hotels/hostels, I would change out of my kit and use Muc-Off's Dry Shower. It's an antibacterial body wash which is amazing, you don't even need to wet or use a towel. Another pressing factor is how you intend to feed yourself. For TCR a lot of people would bring credit cards, so it's a case of hitting gas stations along the way.
At the end of the day, a lot of this will come down to how people approach a cycle and their strategy. You can start to bring a spare of everything but there comes a point where it's all too much and you think about how likely are you to use that, so you really strip down to the essentials…"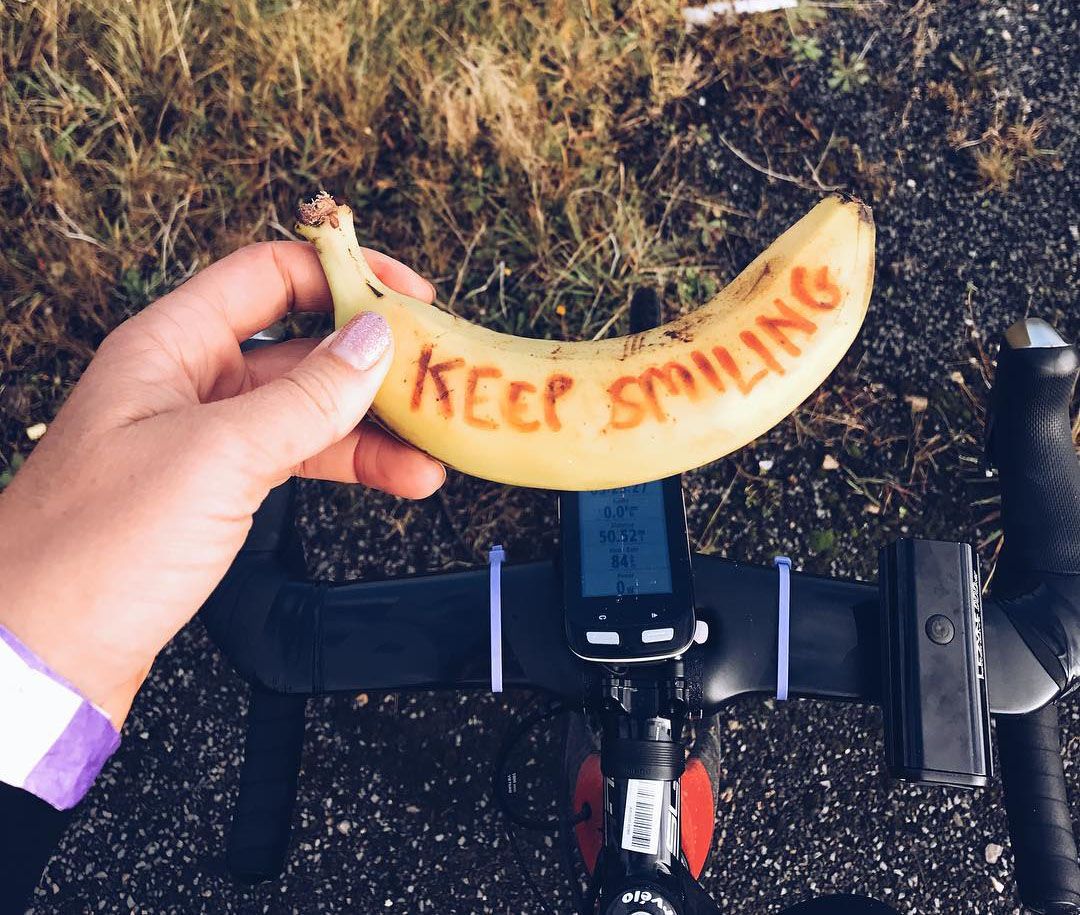 Planning your own bike packing trip? Check out Apidura for high-quality, sustainable outdoor luggage, bags and accessories, all tested to survive mud, rain, and multiple adventures.
Whilst you are here...
... did you know that wherever you are on this planet your bike is covered with Laka's Travel Cover? Join our community of cyclists where you can benefit from 60 days of continuous cover abroad, leaving you free to get out and explore. Find out more here