Laka goes on The Cycling Podcast
The other day, we heard someone saying that if you're a passionate cyclist, you're unlikely to have time to keep abreast of all the news and races happening out there. At the end of the day, you're busy with work and trying to squeeze in as much riding as you can. Podcasts are the perfect way to consume that news when you are busy with other things.
It's almost like having a casual chat with friends in your local pub or coffee shop: just listening to people like you sharing their stories and adventures from around the world.
We love these stories and listen to loads of bike-related podcasts, particularly The Cycling Podcast. That's why it was a no-brainer for us to support Richard, Daniel and Lionel.
You can really tell that their stories are genuine, and they are experts at conjuring little moments of magic with their guests. A good podcast can make a hell of a difference in a cyclist's life. The right pod can keep you motivated, and give you inside training hacks from the greats, road giants like Geraint Thomas, Mark Cavendish, Chris Froome and Ian Boswell. Hearing them talking about their experiences in the saddle is truly inspiring for the lowly amateur.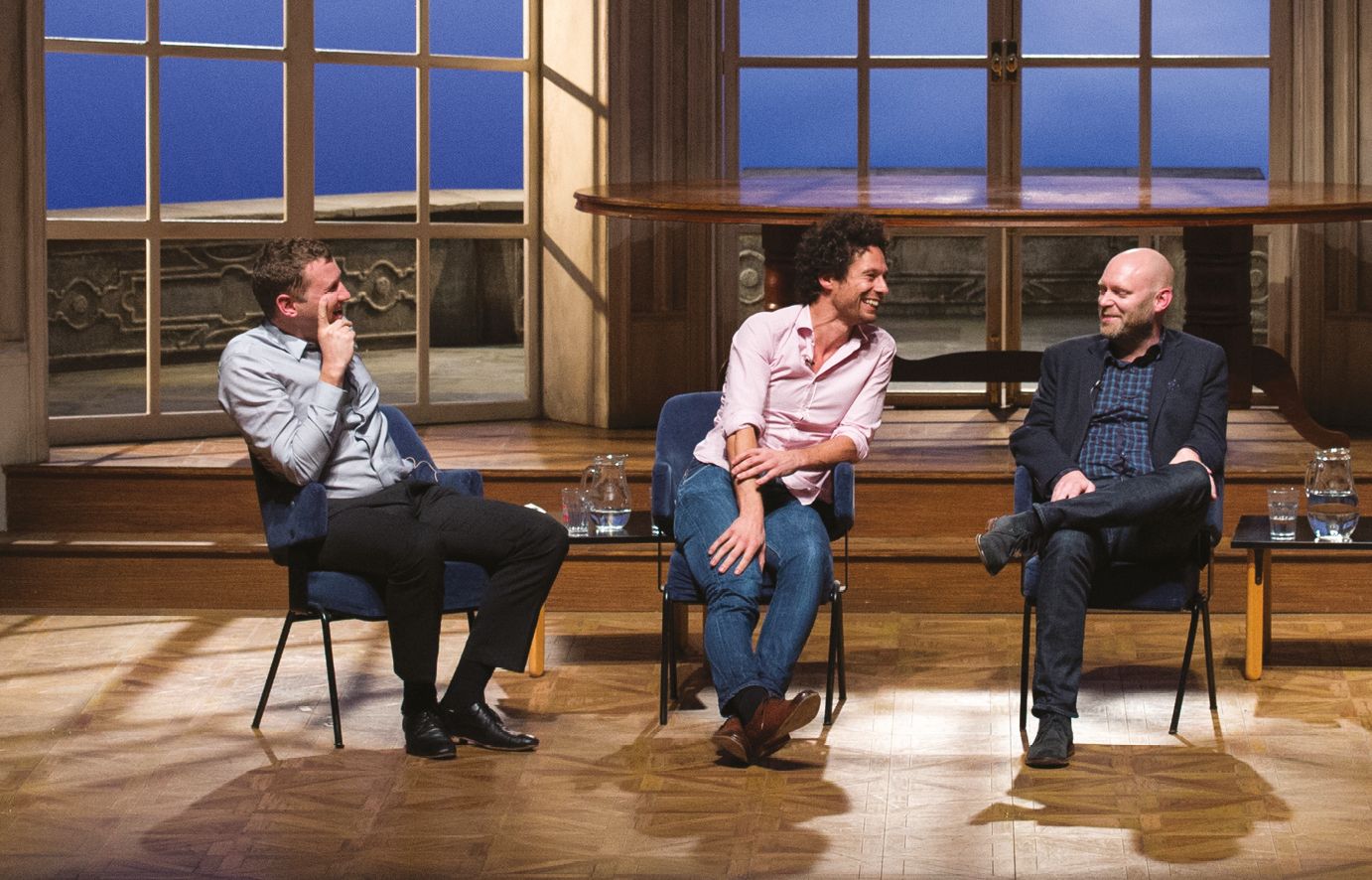 But it's not just the pros' sharing. The Cycling Podcast team have some great tales themselves! Richard Moore, Lionel Birnie, Ian Boswell, and Daniel Friebe share their side of the stories from back in the day when they were covering the Tour de France as freelance journalists for the UK cycling press. Their travelogue style certainly adds a unique insight into cycling and adventure, served up with the latest racing news woven in like no other show.  
"It started four years ago. Along with two author/journalist colleagues, Lionel Birnie and Daniel Friebe, I was looking forward to spending July in France: three days on the island of Corsica, crossing the Med to Nice, along the Côte d'Azur and into the Pyrenees, a long drive north to Brittany, then wending our way back down through the breadbasket of France to Provence and finally the Alps before a mad dash up to Paris and home. An adventure that would combine dashes of Hemingway and Fitzgerald with a sprinkling of Brydon and Coogan. But it was work: we were covering the Tour de France, as we did every summer",  says Richard Moore.
Read more here: https://thecyclingpodcast.com/podcast/the-origins-of-the-cycling-podcast
The Cycling Podcast is a must-listen and their topics are always something we cyclists can relate to.
Listen to The Cycling Podcast NOW: