The Laka blog is an open channel for industry experts and collaborators. We truly believe that our community is built on people who are passionate about cycling. Therefore, we are inviting you to share your thoughts on the Laka Blog!
This week, #cyclingstories is introducing Laura Winter, a sports presenter, commentator and journalist specialising in cycling. She presented the British Cycling cyclocross, track and road coverage on ITV4, Eurosport and BBC Sport and is the roadside reporter and commentator for the Women's Tour of California on NBC Sports.
She has been the official speaker of the Tour de Yorkshire, Strade Bianche, Tour of Oman and Dubai Tour. She also helped create Voxwomen, the first ever women's cycling video online destination, and is the dedicated presenter of the Voxwomen Cycling Show, broadcast on eight channels worldwide. Laura is a passionate advocate for women's sport and is intent on giving female athletes the recognition and coverage they deserve. Here she writes about her love of cycling: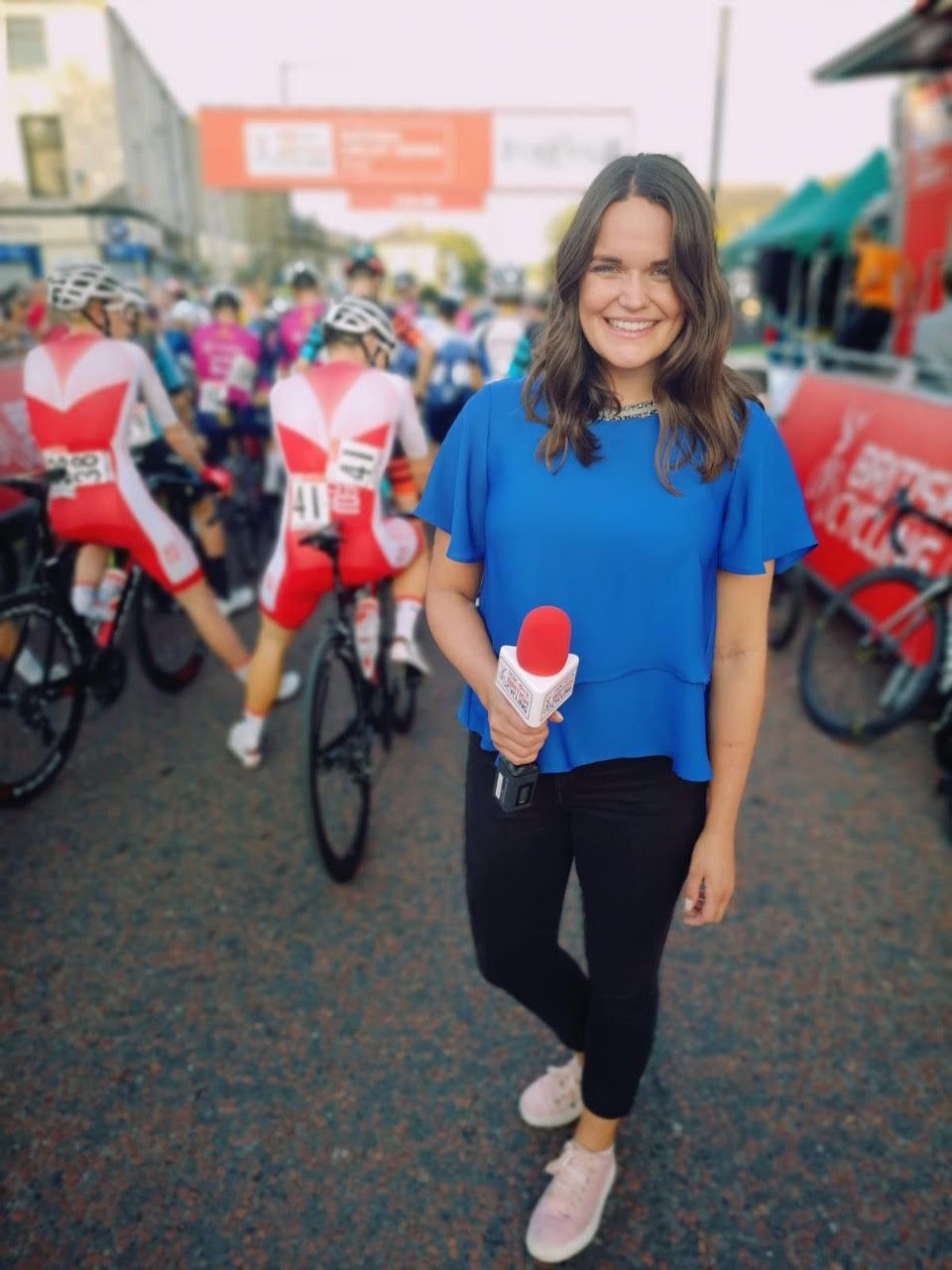 I never thought I'd become a cyclist. As a bolshy teenager, I used to swear I'd never ride on roads without a helmet, and God forbid I'd give myself helmet hair, so it was a definite no. No chance. Never.
In my first foray into the world of international sports communications after graduating from university, I fell in love with watching the sport. I began to understand the intricacies, complexities and tactics involved, while simultaneously horrified by the doping scandals and controversies that unfolded, as Lance Armstrong and Tyler Hamilton came clean.
The sport sucked me in, hook, line and sinker. A love of watching it became a yearning to get on the bike myself, inspired by my aunt and uncle, who live 50km from the base of Mt. Ventoux, and the burgeoning road scene in the UK.
Fast forward to three years after I'd sworn that I'd never become a cyclist: I bought my first road bike, and eventually joined a ladies ride advertised by my local club, with my oversized Cannondale, all the gear, and no idea. I soon learnt the ropes as the rides got longer and harder over the Cotswolds hills, and I got stronger and faster.
And so the love affair began. Before I knew it, I was shaking, sweating, swearing and grunting my way up Mont Ventoux for the first of four ascents (and counting…) of that beautiful, savage, mythical mountain. I have been lucky enough to ride my bike in South Africa, Barbados, France, Spain and Belgium, and completed several century rides and a 220km stage of the Tour of Britain, as well as throwing up after FTP tests.
I am well and truly a cyclist.
It's not just a hobby or a form of exercise for me. It is a passion, an obsession, a career. My love of the sport has formed part of my career as a sports presenter, commentator and journalist. If you love what you do, you never have to work a day in your life, or so the saying goes, and there are times where I have to pinch myself, "Is this really work?!"
Because sport is really all I know.
Growing up I was a swimmer, competing for 12 years. I was in the pool 20 hours a week, watching that black line, or counting the tiles on the ceiling. I loved it, and it satisfied my burning ambition, competitive drive and work ethic. After swimming, and a brief stint rowing, cycling became a source of relief, freedom, joy, pain, exhaustion and everything in between. I could not imagine my life now without riding a bike. From social café rides with friends to hideous workouts on the turbo, it is a sport that caters for everyone, regardless of age, race, ability or gender.
Despite the vast gulf between male and female activity levels, which begins to widen at the age of just 11, my gender was no barrier to me doing sport. It never has been, and it never will be.
A cyclist is simply a cyclist, and I'm proud to be one.
Laura Winter
Want to share your cycling stories with us? Reach out to marie@laka.co.uk
Join Laka Today!
GET A QUOTE