In this blog post, we decided to shine a light on the vital independent bike shops that are keeping people moving.
An essential service
Alongside supermarkets and pharmacies, the UK government has labelled bike shops an essential service, allowing them to continue trading during the nationwide lockdown. This has led to a welcomed surge in sales as the country moves towards a more sustainable form of transport and exercise. Local bike shops have become community hubs, with key workers, families and people who are new to cycling benefiting from them staying open.
The Bicycle Association told Forbes that "Cycling is an important part of U.K. resilience against the Coronavirus. It enables travel without using public transport, and in relative isolation. It also allows people to keep exercising without using gyms or going to classes."
Cycling also provides a lower-risk, more convenient and more reliable form of transport for NHS staff and other key workers. Therefore bike shops need to remain open to carry out repairs and sell bikes to new customers.
We decided to interview 3 independent bike business that are still operating, to find out more about the current state of play:
One local bike shop still running is Hub Velo in Hackney.
"We're actually located quite close to Homerton Hospital, so we're in a good place to help the people there. We're providing services to anyone who wants to get on their bike, we deal with a lot of people from the NHS and we just recently helped out an ambulance driver who wanted his bike fixed."
Their location close to Homerton Hospital is vital for NHS staff who are looking to get their bike sorted quickly for transport purposes, as well as being able to help families looking to make the most of their allowed exercise.
"Kids bikes and childs seats are in huge demand, we cannot get enough of them. We've definitely seen a huge demand in people riding as a family. We've been serving around 50-100 customers a day, having a 10 meter queue outside the shop like a supermarket."
However the shop has had to adjust to protect the safety of customers and staff.
"We're currently operating on a two in two out policy at the moment. We've also had to cut the cycling club aspect of the shop, so we're getting no income from coffee and cakes. Doing a takeaway service was just not feasible with people chatting and such like."
The huge effort made by the bike shop to serve the local community has also been reciprocated.
"We have people who run the cafe who come to make us lunch during the pandemic to save us from going outside, so we are getting proper food!"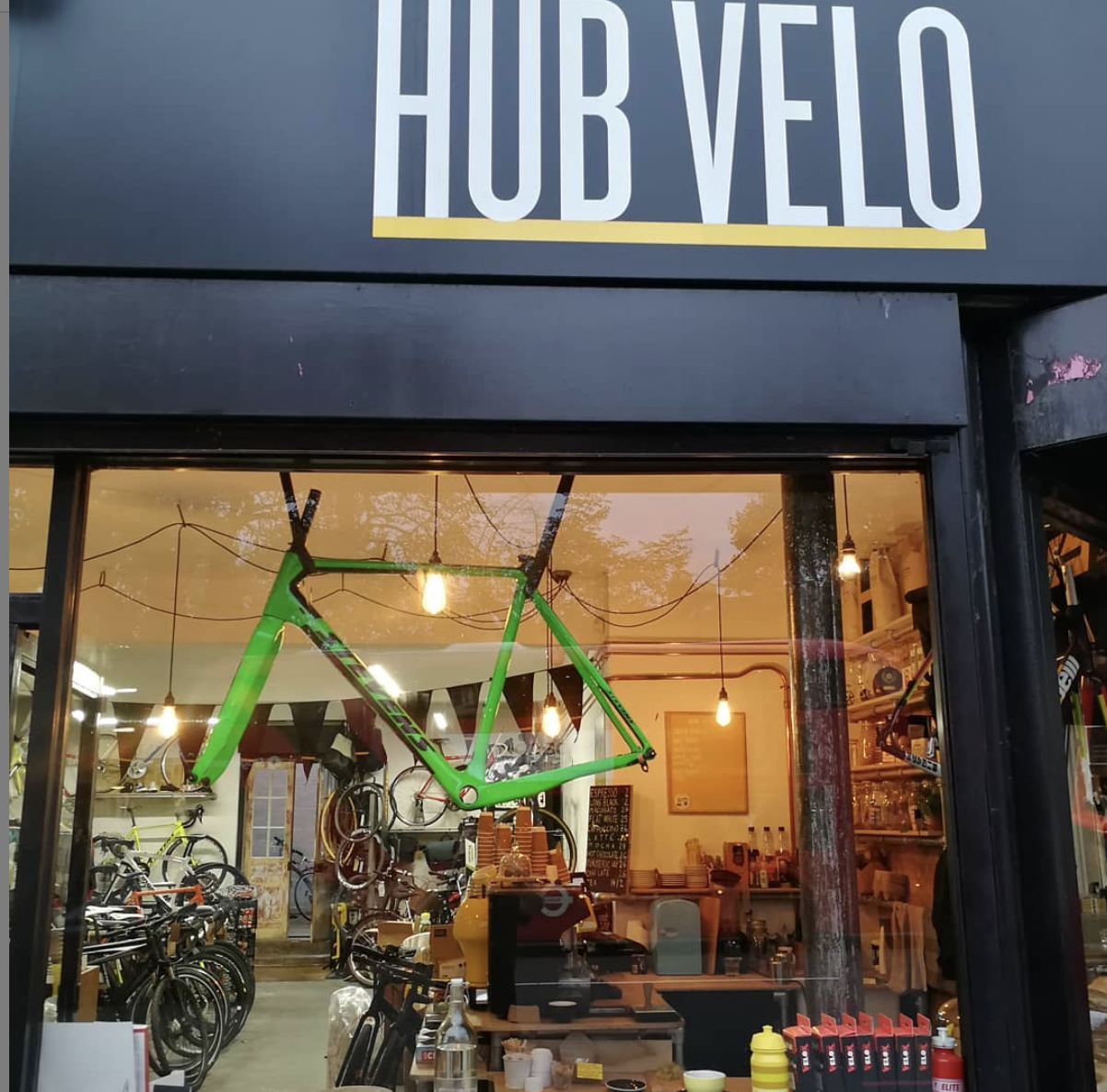 Andy from the Electric Bike Shop in Bristol has seen a huge increase in demand for e-bikes.
"Electric bikes have gone absolutely crazy. It's not just the UK, the whole of Europe has gone that way, as all the manufacturers have run out of stock. Electric bikes used to be more for the older generation so they could still go out and give the hills a go. Now it's anybody, any age, for any purpose, to commute or to excersize. Everyone just wants their hands on an e-bike."
The Electric Bike Shop has become a fundamental hub for keeping people moving through the Covid-19 pandemic.
"We're now fully booked up for services until the end of May. So we've had to prioritise key workers and NHS staff. The important thing is making sure that key workers aren't taking busses and trains is the priority. Keeping things moving for everybody. Any repairs for the NHS staff we don't charge just so we can keep them out on the road. We're also doing safety checks to make sure that bikes are capable of being ridden on the road."
Like many others, the shop has had to adjust to run smoothly and safely during the pandemic.
"We've brought in a new bike builder to keep up with the sheer volume of bikes. We've also changed the way we run the shop so now you have to book an appointment. You can't just come to the shop else we would have a shop full of people. This means that our customers feel safe to come to the shop, without the fear of being in close proximity to others. It's required a massive group effort from everybody which has been fantastic. People have also been very understanding when we can't fit their bike in for a service."
It seems that there are huge strides being made for e-bikes and e-mobility.
"It's nice to be on the roads with less cars. It's horrendous times, but there are some glimmers of light; people exercising, people out with families on bikes. We're happy, the people are happy and it's nice that more people are getting outdoors."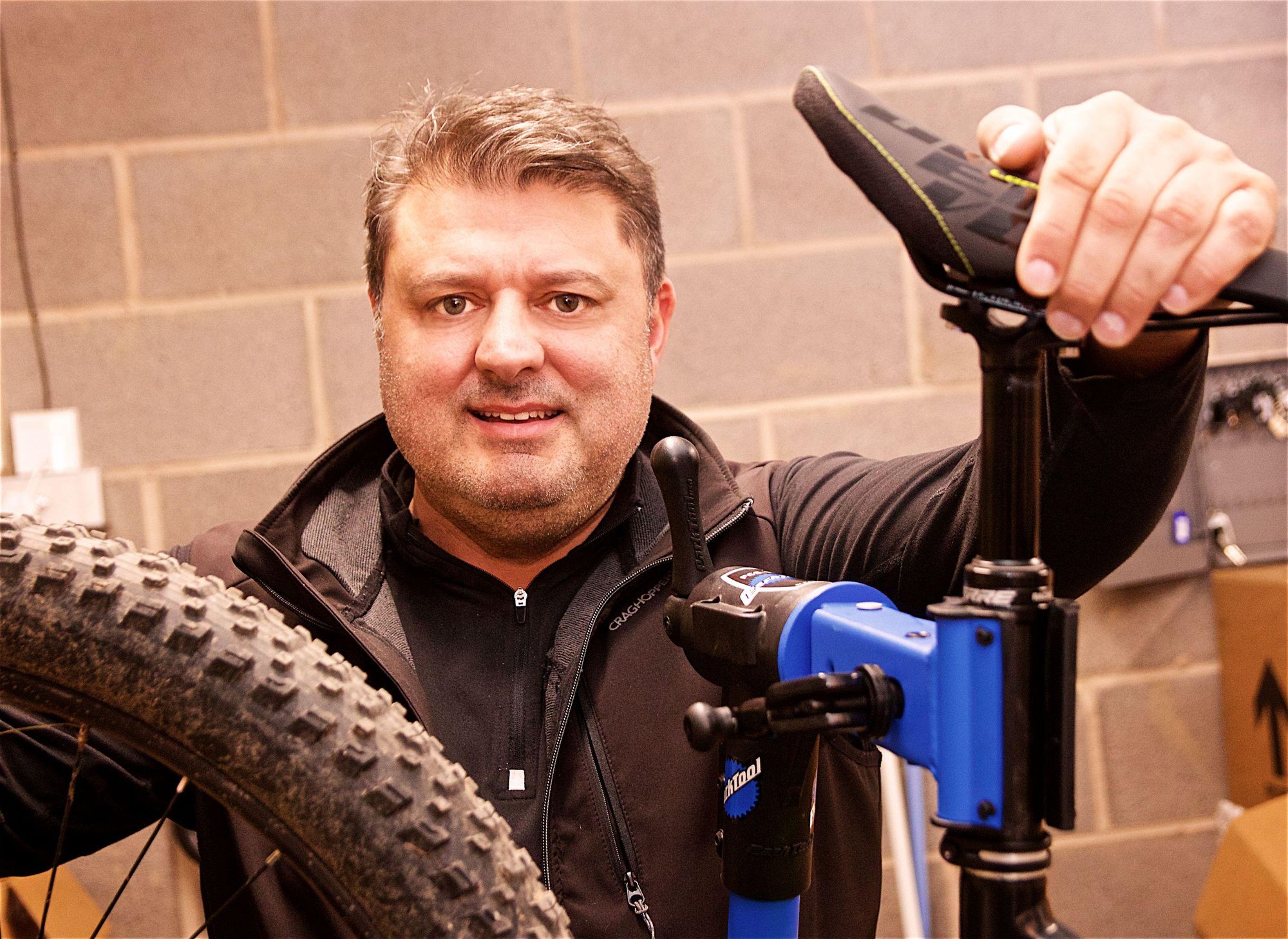 Jonny runs a mobile repair service in the Bristol, Bath, South Gloucs and North Somerset area. He's seen a dramatic surge in business from the large amounts of people hopping on bikes and also because of the bike shops that have closed doors.

"I'm really busy which is both a good and bad thing really. If there's stuff which I can't do in a reasonable time then I pass it around to other businesses where I can. I'm actively prioritising NHS staff where possible, and if there's a job I can do for a key worker for free then I'll subsidise the cost through other jobs. I'm just trying to do it out of good will."
The business has required slight adjustments with the social distancing advice.
"Now I'm keeping in contact with customers through whatsapp or text message so I can locate someone's bike to pick it up, without having to meet in person. If it's a simple job, I can take payment up front in an envelope. There's a really surreal element to it all, in how everything has changed."
However Jonny is just happy to help his local community back on the road.
"I'm glad to be of help to people who need it, because that's why I started the business in the first place. It feels great being of service for the community and helping people where I can."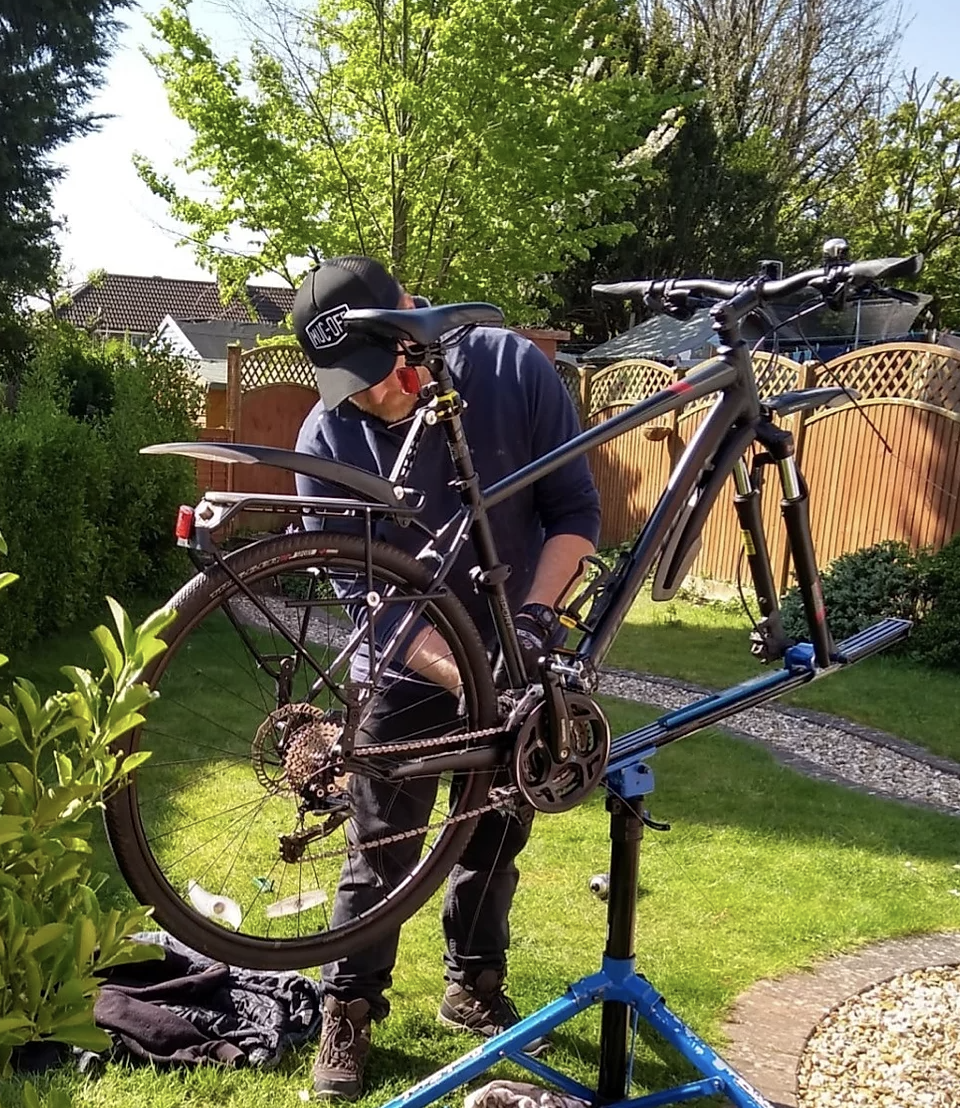 Key points
Bike Shops are vital to local communities
The huge increase in demand for cycling has proven that local bike businesses are vital for the community. They provide a safe space for emergency repairs as well as being a vital part of the nation's effort to keep people moving.
A huge community effort is being made to get through
Everyone is helping each other out to keep moving forward. Whether that's people serving food or offering free services, a communal effort is being made by the cycling community and beyond.
As well as the bike shops helping out their local communities, brands are also taking the initiative to offer help. Brompton's 'Wheels for Heroes' campaign looks to deliver over 1,000 new folding bikes to key workers in the NHS. Fully Charged and Gocycle are also providing free hire bikes to NHS workers during the coronavirus pandemic.
Green transportation is the future
The coronavirus pandemic has definitely impacted the way the country views cycling and transportation. Since the nationwide lockdown, there has been a shift towards cycling and e-mobility as well as people using cycling as their form of daily exercise.
In France, a subsidy scheme has been offered to cyclists with the hope of keeping pollution levels low once lockdown restrictions end. The scheme involves offering everyone a €50 bicycle repair voucher at registered mechanics. It's yet to be decided whether there will be a similar scheme here, but it would be brilliant for cycling in the UK going forward if something similar was introduced.
Join the Laka ride...
For the ultimate peace of mind think about insuring your bicycle from damage and theft. At Laka, we offer flexible policies to the month leaving you free to cancel at any time.