This is one BIG ride! What inspired this huge adventure?
I want to ride round the world for a few reasons. To see unique places, meet interesting people, to see areas of the world where tourism hasn't touched, to raise money for charity and to take a step towards a more simple way of living for a while. I can't wait to be a wanderer, a nomad, to only have the bare necessities.
The seed was planted for a while but I know myself and knew I had to commit to it somehow to see it all through, rather than it living in my head. If it did then before I'd know it I'd be older and have too many ties to go and do this.
I just started telling some family and close friends what I wanted to do, and by that point you have to stick to your word and go and do the thing.
How are you preparing to cycle around the world?
A lot of google maps, a lot of research into geographical and political barriers that dictate the route I'm taking at this time of year and a  lot of kit research. Riding wise I've hardly done anything in the last 3 months - I've been getting home from the velodrome where I worked and spending the rest of the day preparing things for this exploration.
How is the bike looking? What sort of modifications have you made to ride a lap of the globe?
The bike is mint. I'm riding it on a Specialized Diverge with Sram etap which has raised a lot of eyebrows from those who think you need a bombproof steel frame and downtube shifters for something like this. I think the modifications will come after the first few thousand kilometres and the slight rub from a frame bag will drive me insane.
Which places are you most eager to ride to?
Iran. I've wanted to visit for a long time because it's so different from a lot of what we experience here in London. I'm eager to learn more from the people and landscape there. It's visa dependent and I need that to be approved - I'll be gutted if it's not but it's also not the end of the world.
It's a long way off… But what's up next for you when you leave Herne Hill?
I've no clue - and I'm not thinking about it too much. It's hard leaving the velodrome, working  there since I finished school means I feel a part of the place, but I'm also looking forward to following my nose and seeing where I end up.
How can people get involved and / or follow the trip?
I'll have a tracker on me so if you're bored at work and wonder 'Where's Boru?', you can find out. I'll be posting about a lot of it on my instagram and website (another one of the things I need to sort in the next two days) with some longer form writing, culminating experience.
I'll be fundraising for Mind as I go, it's what will keep me going when I'm on the 1,664km straight road across southern Australia and struggling over the Slovenian Alps. It would mean the world if you considered donating to the cause.
Boru Backed by Laka 💪
We'll be keeping you updated on Boru's progress over on our Instagram. Boru will also be supported with our tiptop bicycle insurance too - so he can keep riding no matter what his trip throws at him!
And take a sneak peak of Boru's ride below: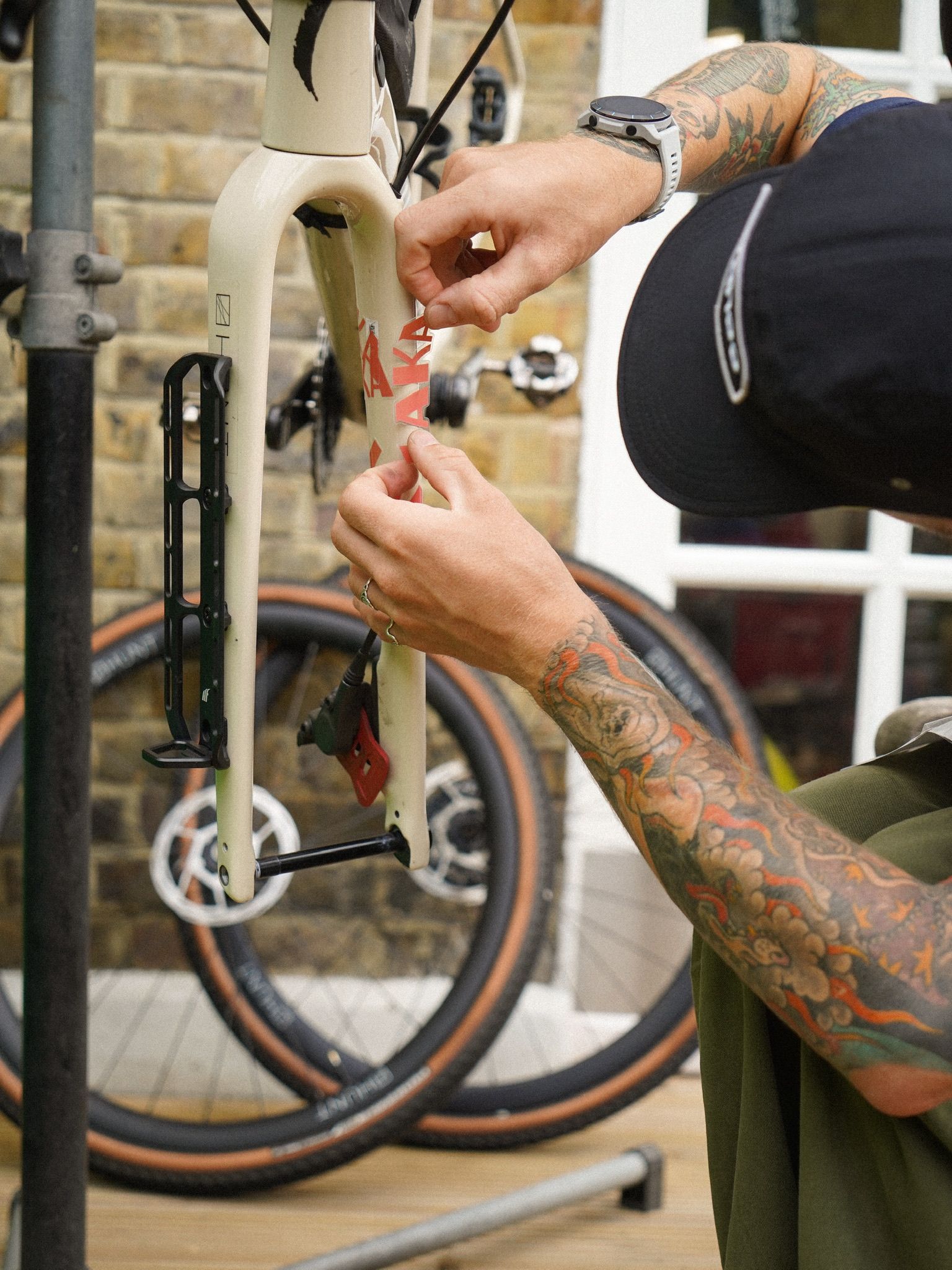 Follow the journey!
👉  Support Boru's fundraiser for Mind
👉  Follow Boru's journey on Instagram