Intro to clipless pedals & cleats words
The terms we use when talking about pedal systems are pretty niche and can be somewhat confusing, so here's a quick run-down before we get into the detail.
Clipless - Probably the most misleading of all, the term clipless actually prefers to pedal systems where you clip into the pedal using a cleat on the shoe and binding mechanism on the pedal.
Cleats - Constructed either of metal or plastic depending on pedal type, these are replaceable units that screw into the bottom of your cycling shoes and then interact with the pedal's binding mechanism.
Pedals - This term refers to the component that screws into the crank of the bike, and can either be clipless or flat.
SPD - Originally coined by Shimano with their 'Shimano Pedalling Dynamics', this acronym refers to a mountain biking style pedal system, which uses a metal, two-bolt cleat recessed within the shoe. These are used with double-sided pedals, which means you can clip in on either side. This design is now used by multiple brands under the same acronym, and also referred to as mountain bike pedals and cleats.
SPD SL - Suitable for road bikes, this pedal system uses a triangular, three-bolt plastic cleat that protrudes from the bottom of the cycling shoe and interacts with a single-sided pedal. These are also referred to as road pedals and cleats.
Float - A measure of the degree of lateral movement given when clipped into the pedal system, which can be determined either by the pedal or the cleat type.
Release angle - The degree at which you can unclip from the pedal binding mechanism.
Release tension - How much effort it takes to clip out, adjustable on most SPD style pedals.
What are clipless pedals?
Clipless pedals use a two-part design to anchor your feet onto your bike's pedals. Clipless pedals can either be road style (i.e. SPD SL) or mountain bike style (SPD), which offer different characteristics depending on what you're riding.
Both styles use a cleat mounted to the underside of your shoe that locks into the pedal mechanism, which can be easily released by the twist of your ankle for when you need to stop and put a foot down to the floor.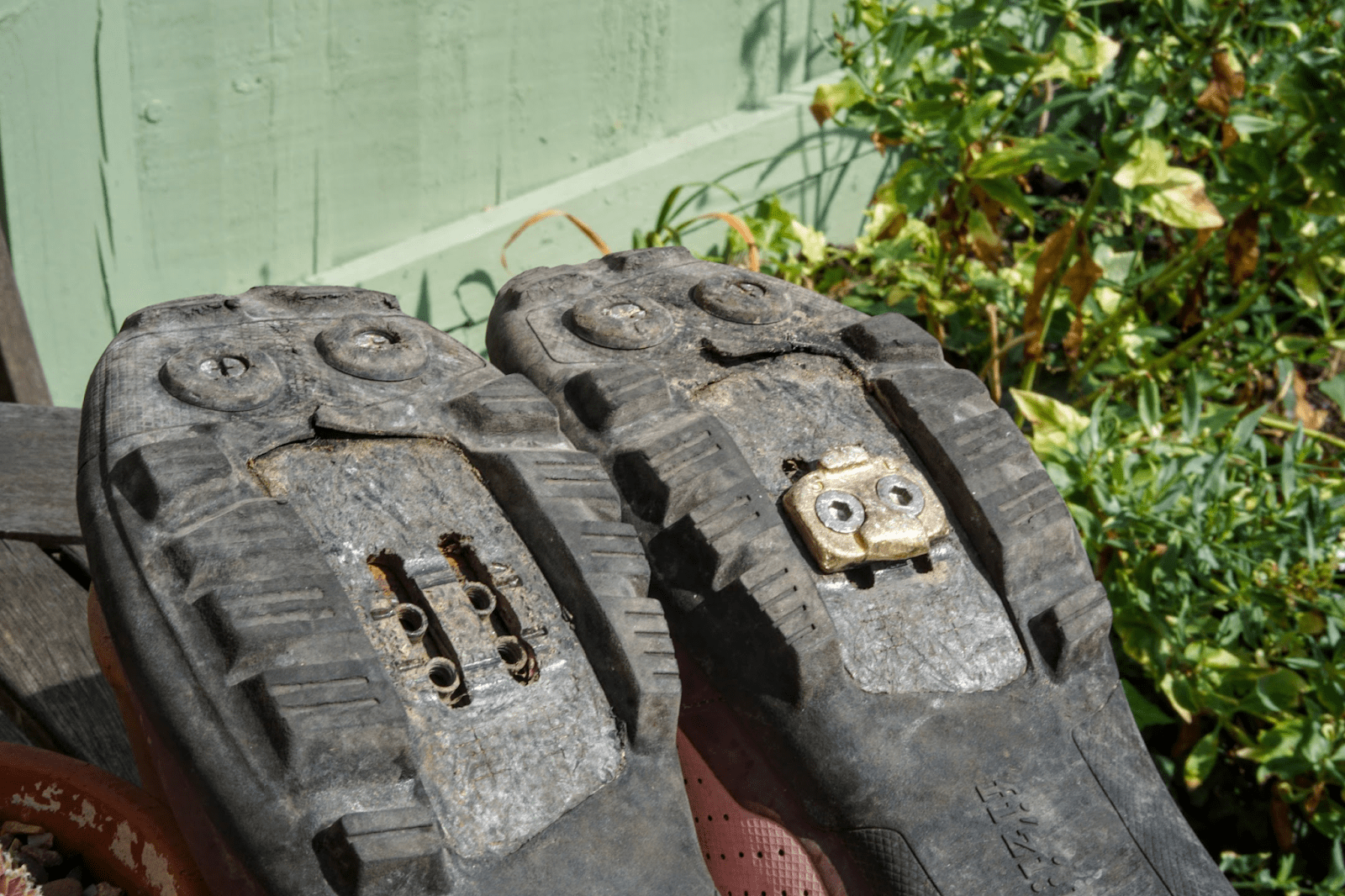 Mountain bike style pedals are double-sided, meaning that you can clip into either side of the pedal, and are supplied with metal, two-bolt cleats. This means that you'll need to have compatible two-bolt cycling shoes, which have the cleat attachment recessed in the outer sole of the shoe.
Therefore, walking in these shoes is easy, and this makes them a great choice for touring, gravel cycling and mountain biking. Many of these mountain bike style pedals have been designed with the filthier conditions in mind, too, so have fairly open mechanism designs to aid mud-shedding.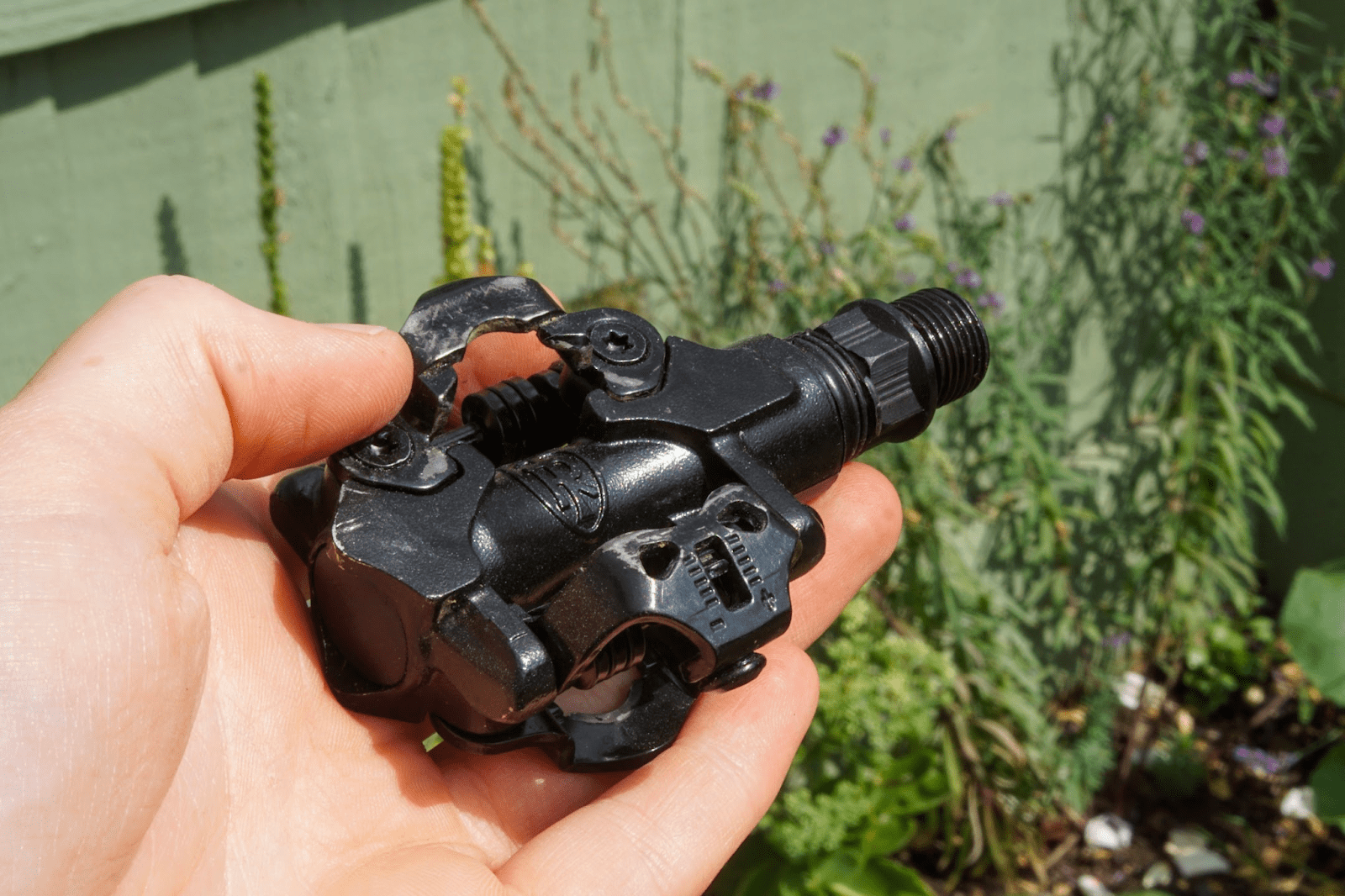 You can also adjust the release tension of mountain bike pedals on most models, using an allen key on each binding mechanism to make it easier or harder to clip out.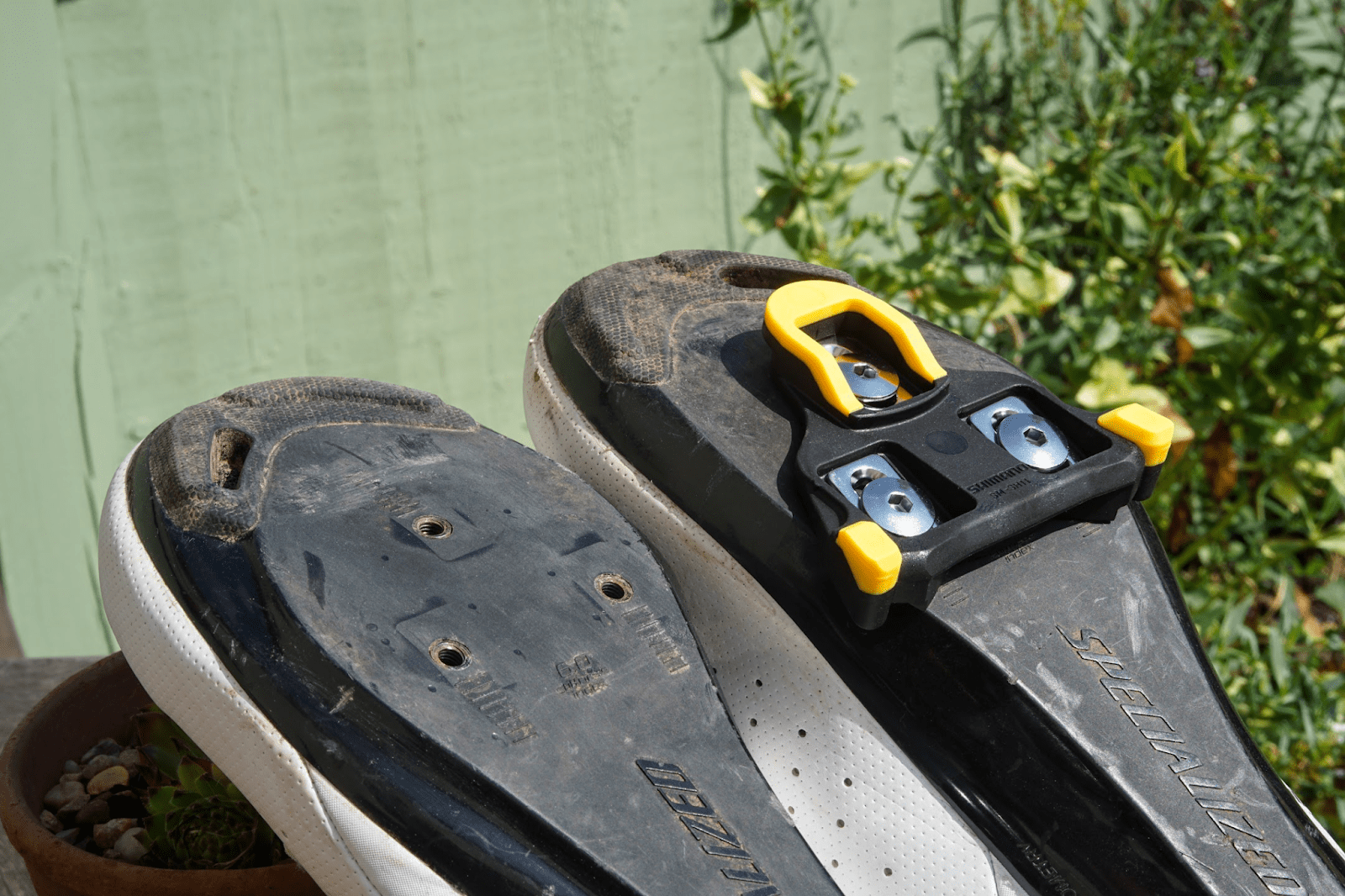 Road style pedals are mostly single-sided (Speedplay being the exception), meaning you need to orientate the pedal correctly to clip in, as there is only one interface for binding. The compatible cleats for these pedals use a three-bolt attachment, so again you'll need to make sure that the shoes you're using are suitable.
Here, the cleats are not recessed, so they're a little more tricky to walk in off the bike, and thus are only recommended for road cycling. However, the larger platform makes them more suitable for longer rides, and they generally offer more efficient power transfer in comparison to mountain bike style pedal systems.
What are the benefits of using clipless pedals?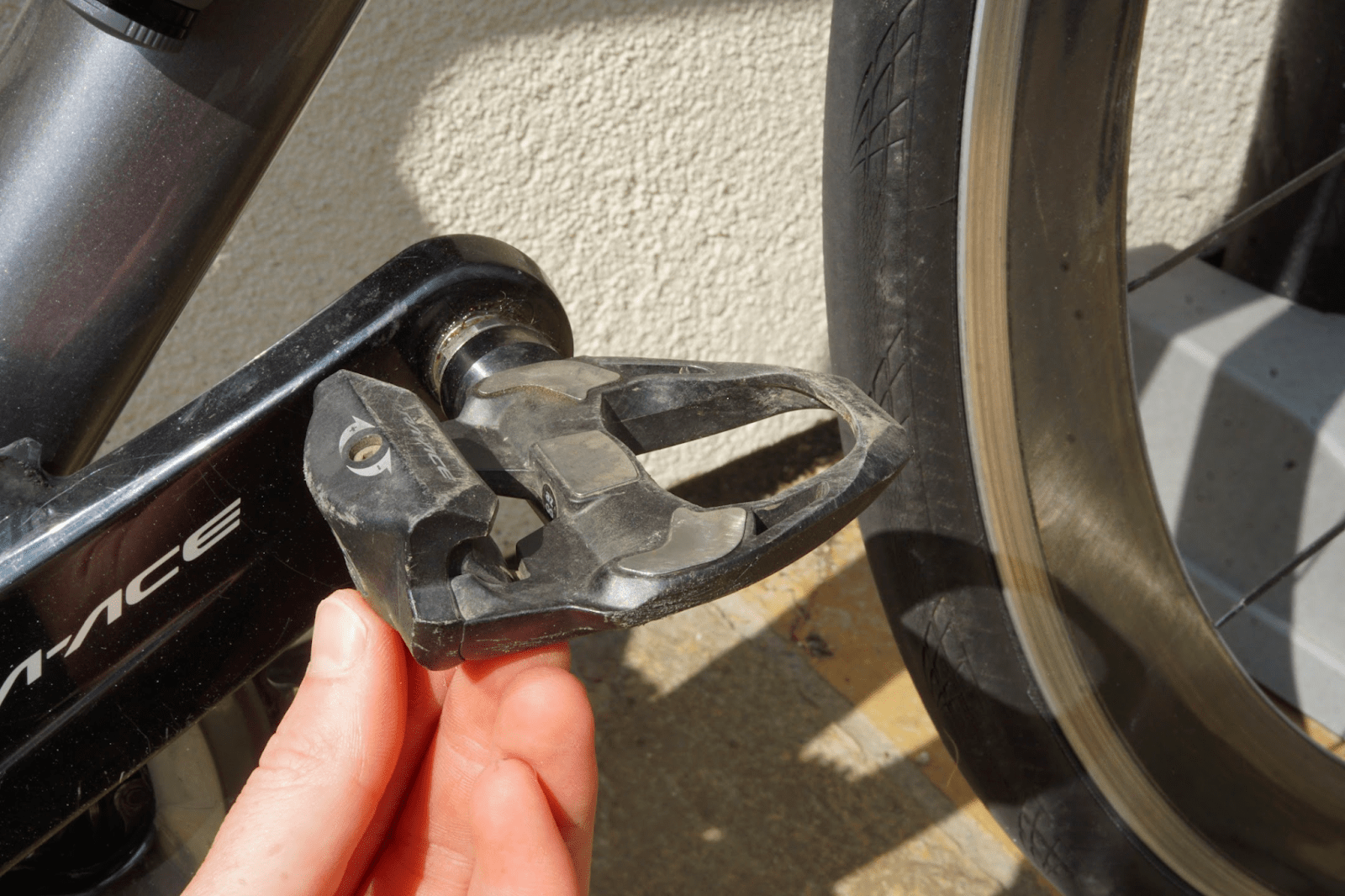 The major benefit of using clipless pedal systems is that they allow you to be more energy efficient, transferring greater power through the bike. They allow you to push through both the downstroke and the upstroke of the pedal cycle, meaning that you can pedal more smoothly too. This improvement can be more visible on steeper climbs or when sprinting.
For mountain biking, being clipped in can help you maintain the same foot position on every run, meaning you're not distracted by trying to adjust where you've placed your feet on flat pedals mid-trail.
Some riders also enjoy feeling more secure in their position on the bike by being clipped in. That comes with a caveat though; you'll need to make sure that your cleats are positioned in the perfect place to get the most out of your pedals, as well as other aspects of your position.
A professional bike fit comes highly recommended for all riders. Your fitter will pay attention to your cleat position to make sure it not only allows you to put out optimal power, but also prevent any niggles, such as knee pain.
What are the different types of cycling cleats?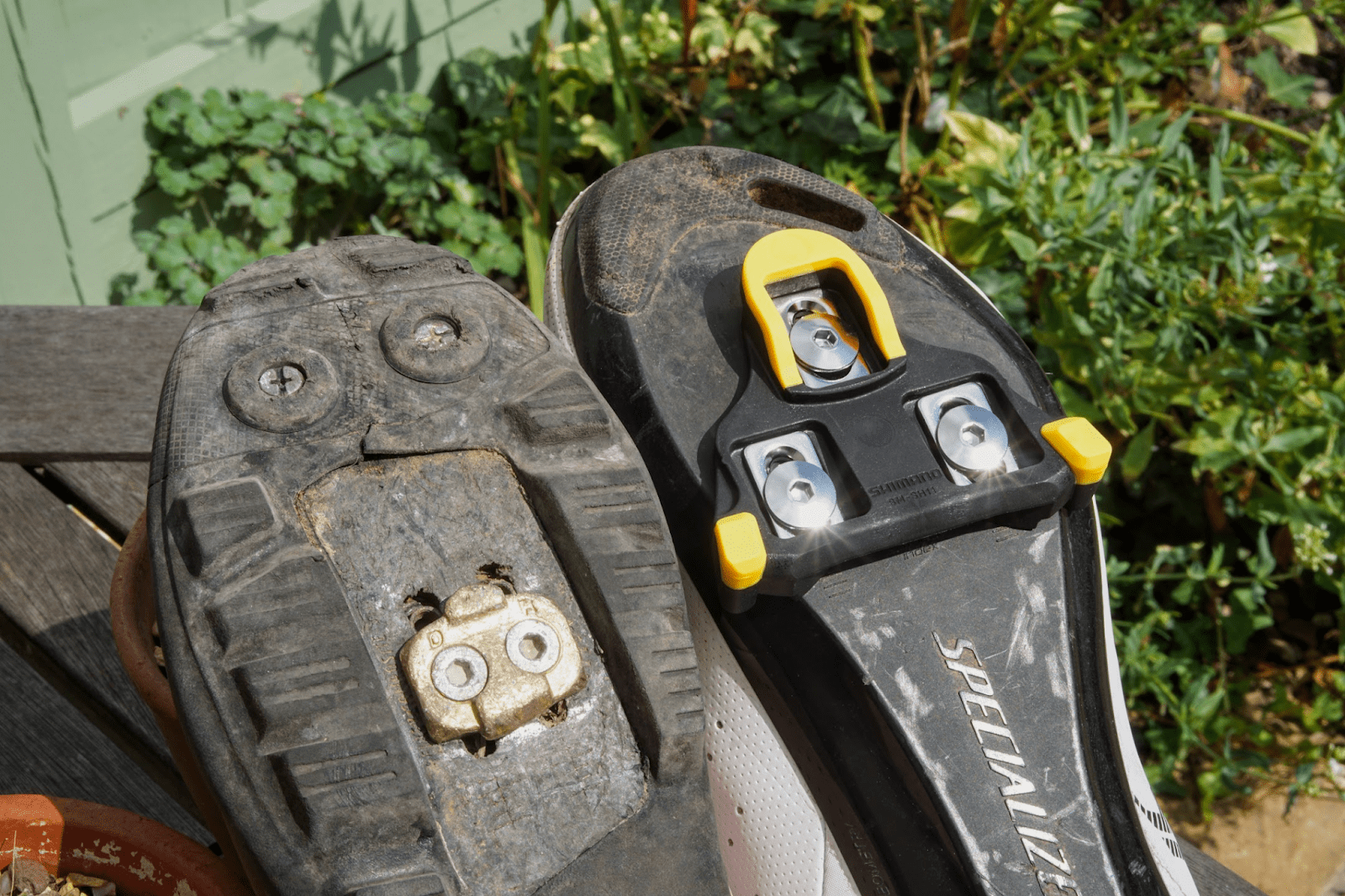 As already mentioned, there are different types of cycling cleats for different clipless pedal styles, but beyond that there are also a number of different options within each category.
Cleats may vary in the degree of float, as well as the release angle. Most riders opt for cleats with a greater degree of float, as this slight movement while clipped in can help alleviate any joint niggles as you're not so fixed in one position. Sprinters and track cyclists are more likely to opt for cleats with a lower degree of float.
The release angle comes down to personal preference. Riders using clipless pedals for the first time may be wise to opt for easy release cleats to begin with, as these require less effort to clip out of. Shimano also offer multi-release cleats for their SPD systems, which can be unclipped in a number of different directions, rather than just an outward movement of the ankle.
It almost goes without saying that mountain bike style cleats are more durable, as they are metal, compared to plastic road style cleats. So if you're planning on hopping off the bike plenty, then you might find that mountain bike style pedals are better suited to you, even if you're riding on the road.
SPD systems are also generally preferred by riders new to clipless pedals, as it's easier to clip in with binding mechanisms on either side of the pedal body, and you can adjust the release tension on the pedal to make it really easy to clip out.
How to clip in to clipless pedals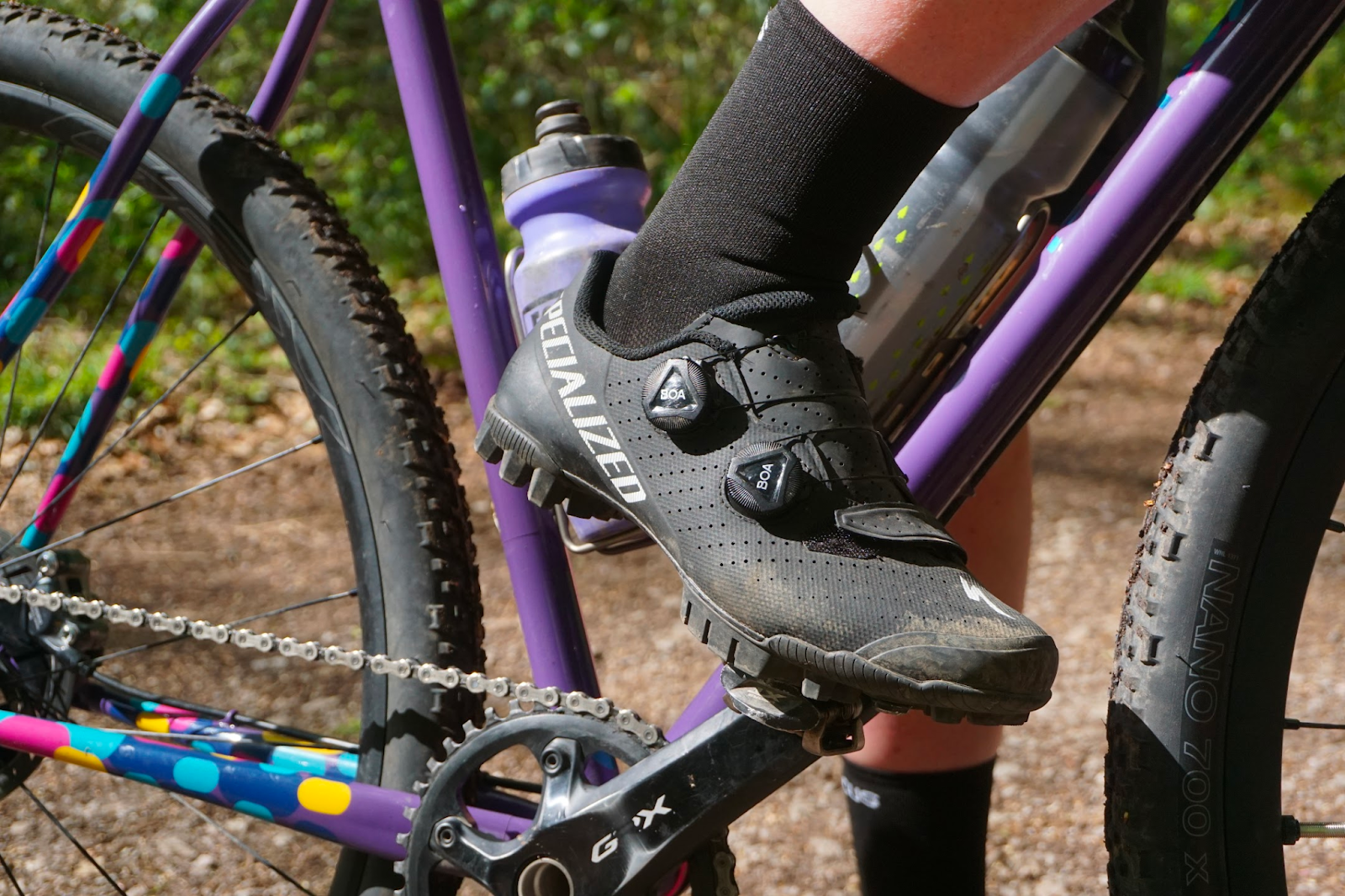 Different pedal types use different mechanisms to clip in when it comes to clipless pedals. For mountain bike style pedals, a good stomp on the pedal in the right place will generally engage the cleat, and as you have mechanisms on both sides of the pedal you have twice the chance of getting it right first time!
For road-style, single-sided pedals, getting clipped for the first time may take a little more practice. The pedals are usually weighted a little which helps them rest into the correct orientation, and then you need to use the hooked lip at the leading edge of your shoe's cleat to align into the front of the pedal and press down until you feel the resounding click of engagement.
To unclip from both pedal types, simply rotate your heel to the outer side, which will disengage the cleat from the binding mechanism. How far you have to rotate your heel will depend on the release angle, and how much effort you need to employ will depend on your release tension.
What should you look for when buying clipless pedals?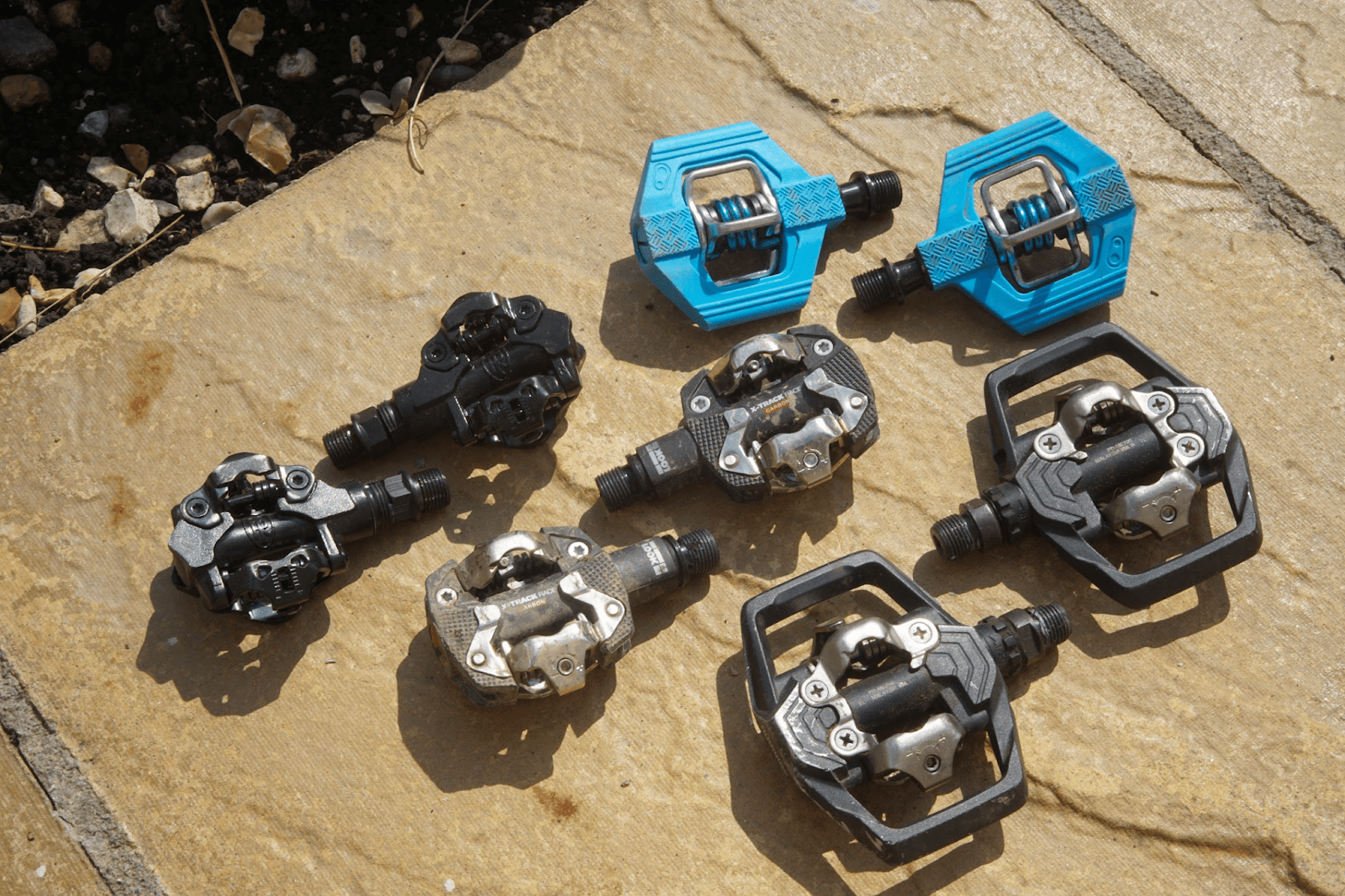 When it comes to shopping for clipless pedals, the sheer number of options on offer can be overwhelming. Most brands will offer their pedals in a range of materials, with heavier pedal systems being more affordable while more lightweight systems top out the premium end of the budget.
Many pedals are supplied with cleats, so check that the cleats included are the type that you would like to use.
Consider serviceability when purchasing your clipless pedals. Can they be refreshed to keep going year after year, or do they have to be replaced when they wear out?
Get award-winning insurance cover for your bike. Covering theft, accidental damage, loss, & more. So you can ride free knowing Laka has your back.