The Laka team is always keen on organising rides to get to know more about our customers and engage with others in the cycling community!
Our Halloween highlight for this year was the coldest but most exciting Laka ride yet. We teamed up with a bunch of cool brands such as Brewdog Chaingang, Juice Lubes, Tribe Nutrition, Café du Cycliste and Velobrands to organise the Epping Forest Halloween ride and offer some special treats to the participants.
Epping Forest is a 2,400-hectare area of ancient woodland between Epping in the north and Wanstead in the south, straddling the border between Greater London and Essex. The former royal forest can get pretty muddy and is pitch-black at night.

The weather didn't cooperate, and the week before we had to ride the route twice to make sure it was safe for everyone. We captured some videos and even caught the moment one of our colleagues fell from his bicycle! From that point, we knew it would be an epic one!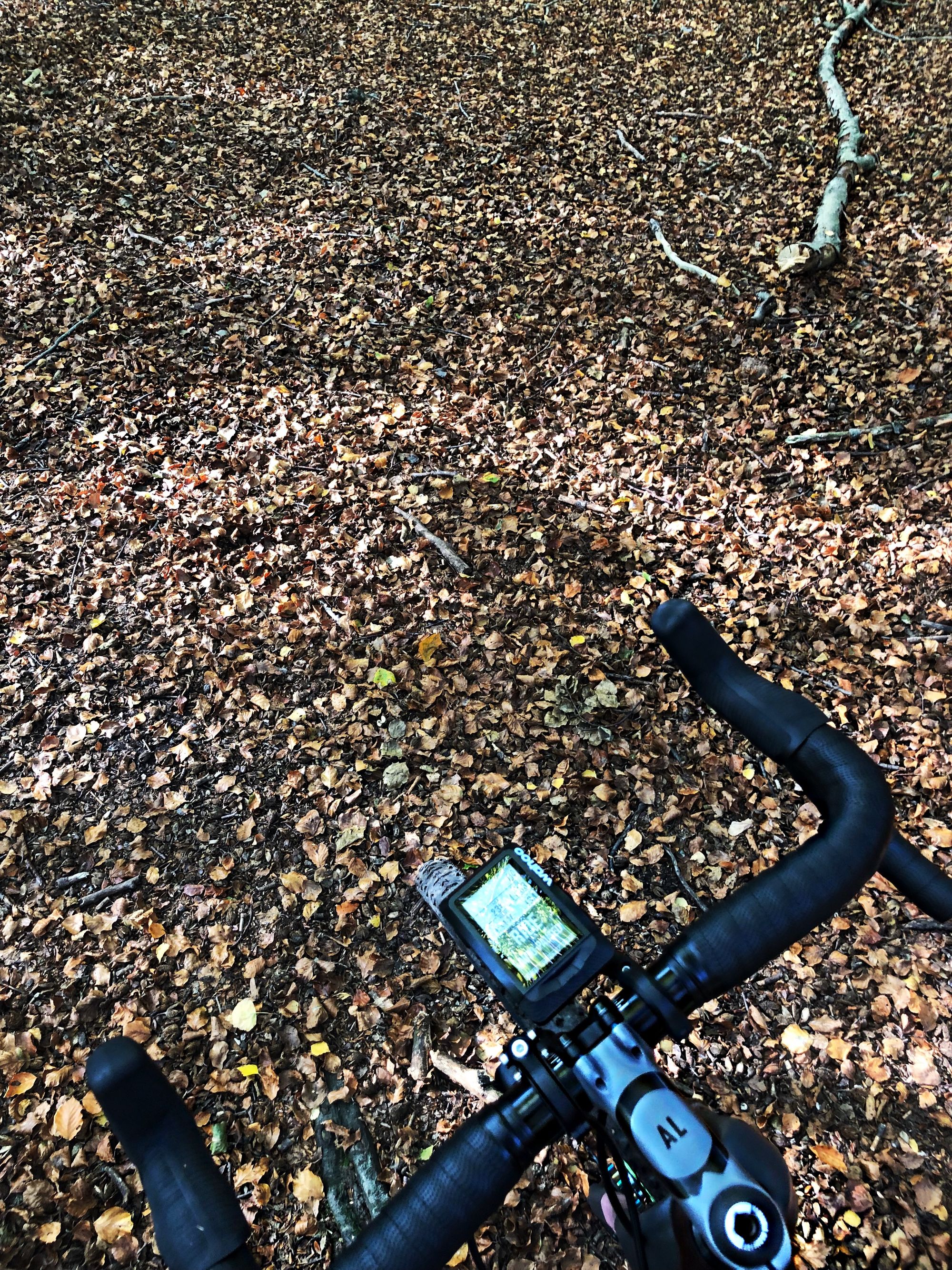 We headed to Café du Cycliste on a dark and gloomy Sunday evening to meet Dan and the riders. Laka friends and community members soon arrived, armed with their sleek bicycles, helmets, lights and glow sticks. The team was definitely ready to fight the cold and darkness. Around 6:30 we started the ride from Bethnal Green Road heading towards Dalston, passing by Lower Clapton, then Cornthwaite, then finally reaching Epping Forest.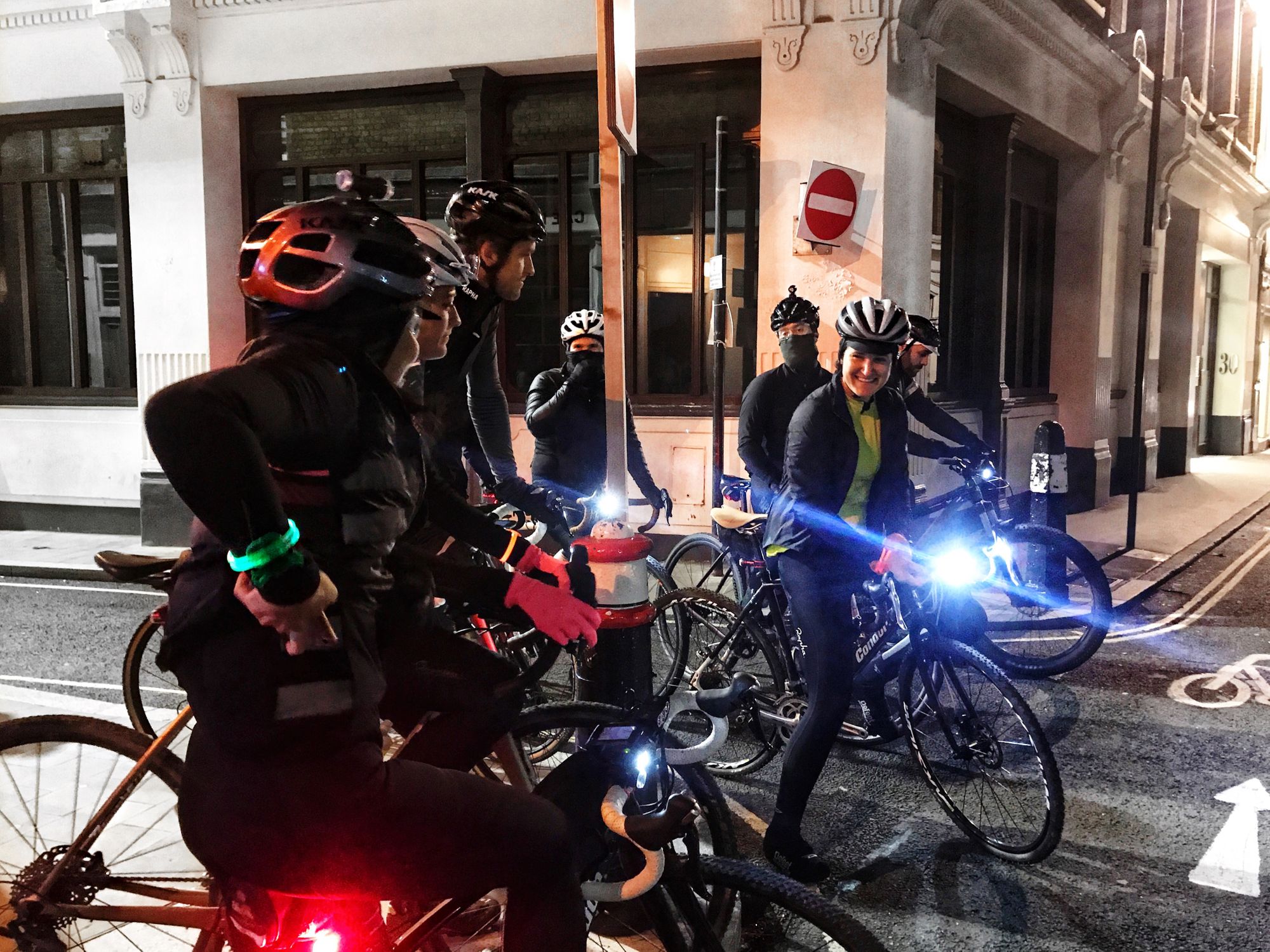 Rolling out was a challenge, but getting a large group through London before hitting the woods is always a challenge. One guy was on a mountain bike with huge fat tyres, and his legs were spinning out as all the guys on cross bikes sped off. As soon as we turned off the main road it was literally like the lights went off. Click! Plunged into darkness.
We pulled over into the trails and had a quick stop for a drink. Then we turned the lights to full beam, and off we went! After about 5 mins you hit the first climb, 9% wet muddy ground. Instantly I wish I was on the mountain bike as the freezing cold air couldn't get into my lungs quick enough.

We hit one section that was full cross riding: tree roots, fallen trees, the works. With no visible path, we relied solely on our Wahoos. "Don't fail me now" was all I could think. Thank god it didn't. The next worry was not falling off, or worse someone else - Dan and Jon had both hit the ground a few days before when testing the route. It was an awesome group, so, fortunately, everyone made it through in one piece.
We stayed in the forest for about 30k before heading back out onto the tarmac. We were all a little muddy and a little cold, but grinning ear to ear.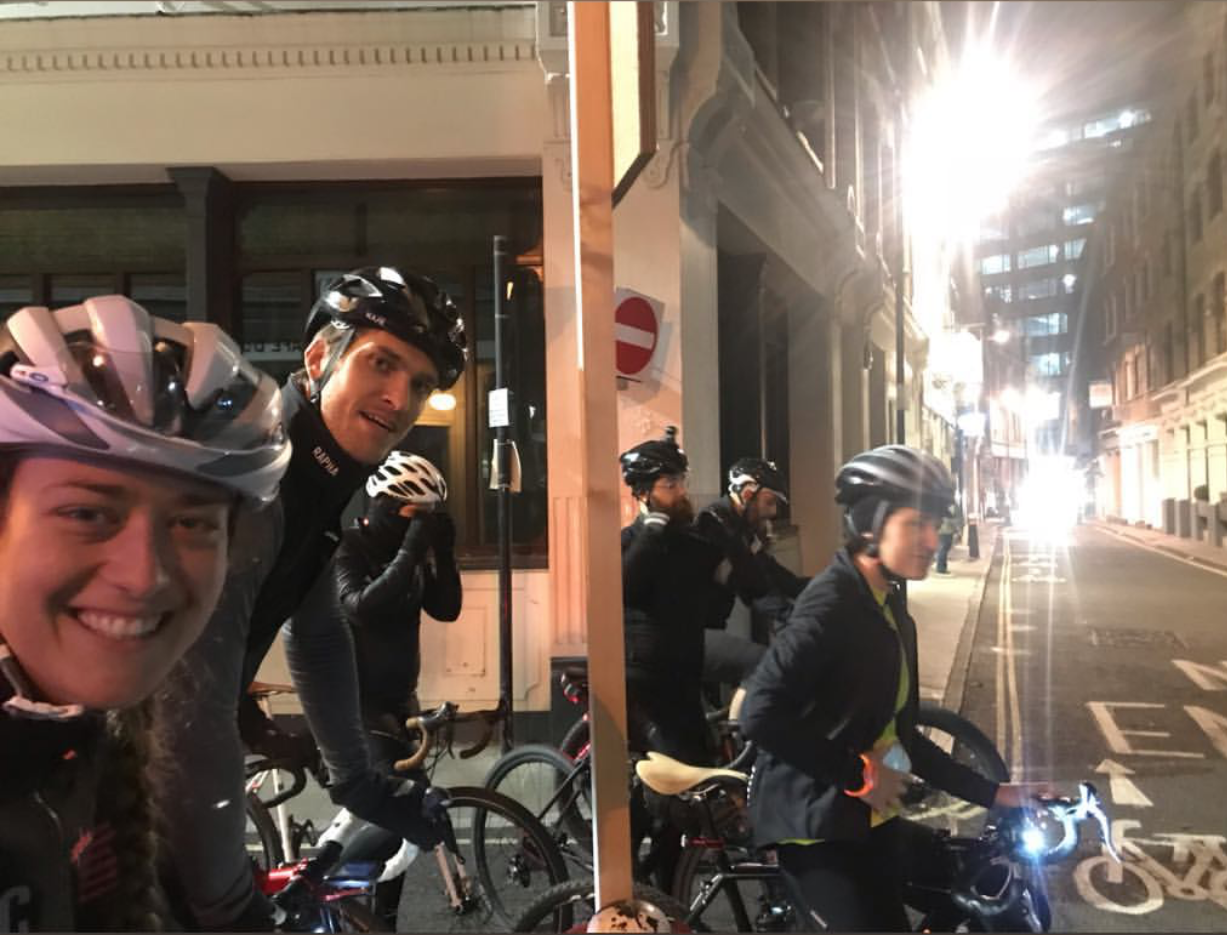 When we got back to BrewDog they brought us some much-needed beer and pizza, and we gave out goodie bags to everyone who joined the ride. It was a fun time! We are already planning the next one.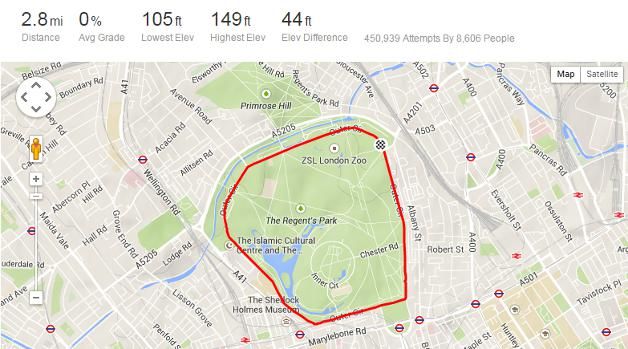 The Laka Cycling Club is organising chat laps at Regents Park every Wednesday to keep you warm during the cold months! Find out more here: https://www.facebook.com/events/314086719182584/