Red Bull Timelaps is just around the corner and we want to know how riders are getting ready for the event. The 25-hour race takes place at Windsor Great Park this weekend when the clocks go back.

This Red Bull one-day road cycling challenge is the world's longest one-day cycling event.Teams of four race against time, clocking as many laps of the course as possible. However, there's a sting in the tail... when the clocks go back at 2 am on Sunday morning, a 'power' hour is activated and riders shift to a shorter course where laps count double.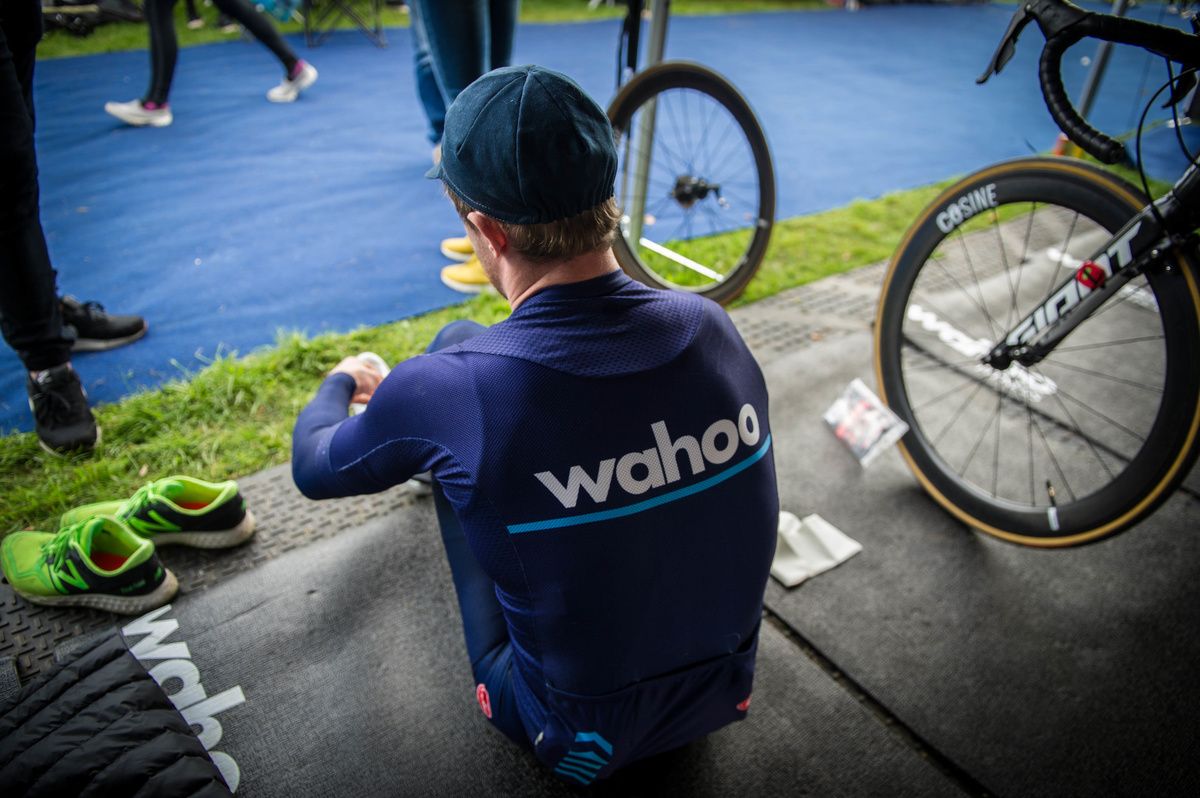 Annie McBain from the Spokes BPC Racing team tells us a bit about her preparation for the race:
L: What was your first bicycle?
A: My first proper road bike was the bike that I currently have now, my trusty Orro Yara. I bought it in March 2016 with the aim of joining a club, learning to ride it and giving some races a go. It sat unused in my living room until I signed up to a charity coast-to-coast cycle with my work at the last minute in June 2016. Then I signed up to do the Haute Route.

L: When was your first competition?
A: My first cycling "competition" was the Haute Route Dolomites in August 2017. That was a seven-day stage race through the Dolomites - though I definitely didn't race it!  My aim was just to complete the week and complete each stage before the Lanterne Rouge. My first crit race was in January 2018. I did a couple of beginner race training sessions in the summer of 2017 but it took me until January 2018 to pluck up the courage to pin on a number and give it a go. My friend Emma had just completed her first season of racing and she took me down to my first race and raced with me. My friend Chris introduced me to Spokes BPC shortly after that, and an awesome season of racing followed.
L:What is your main cycling ambition for the next five years?
A: Oooh, that's a good question. Well, racing-wise one of the aims for next season is to become a bad-ass crit racer. Our team has just expanded and we've got a crew of eight awesome ladies going into the next season. It's going to be brilliant. It's going to be a lot of fun learning how to ride and race as a team, learning tactics and also to help and support each other to achieve our goals.
"I'd like to help develop women's cycling, whether that's helping more ladies to get on a bike or to race, as well as helping to change some of the stereotypes out there about girls in cycling. It would be great to see more priority given to women's races. I'd like to inspire more people to cycle and discover the awesome community that comes along with riding your bike. Plus, just to ride my bike a lot with friends, discover new places and make awesome memories."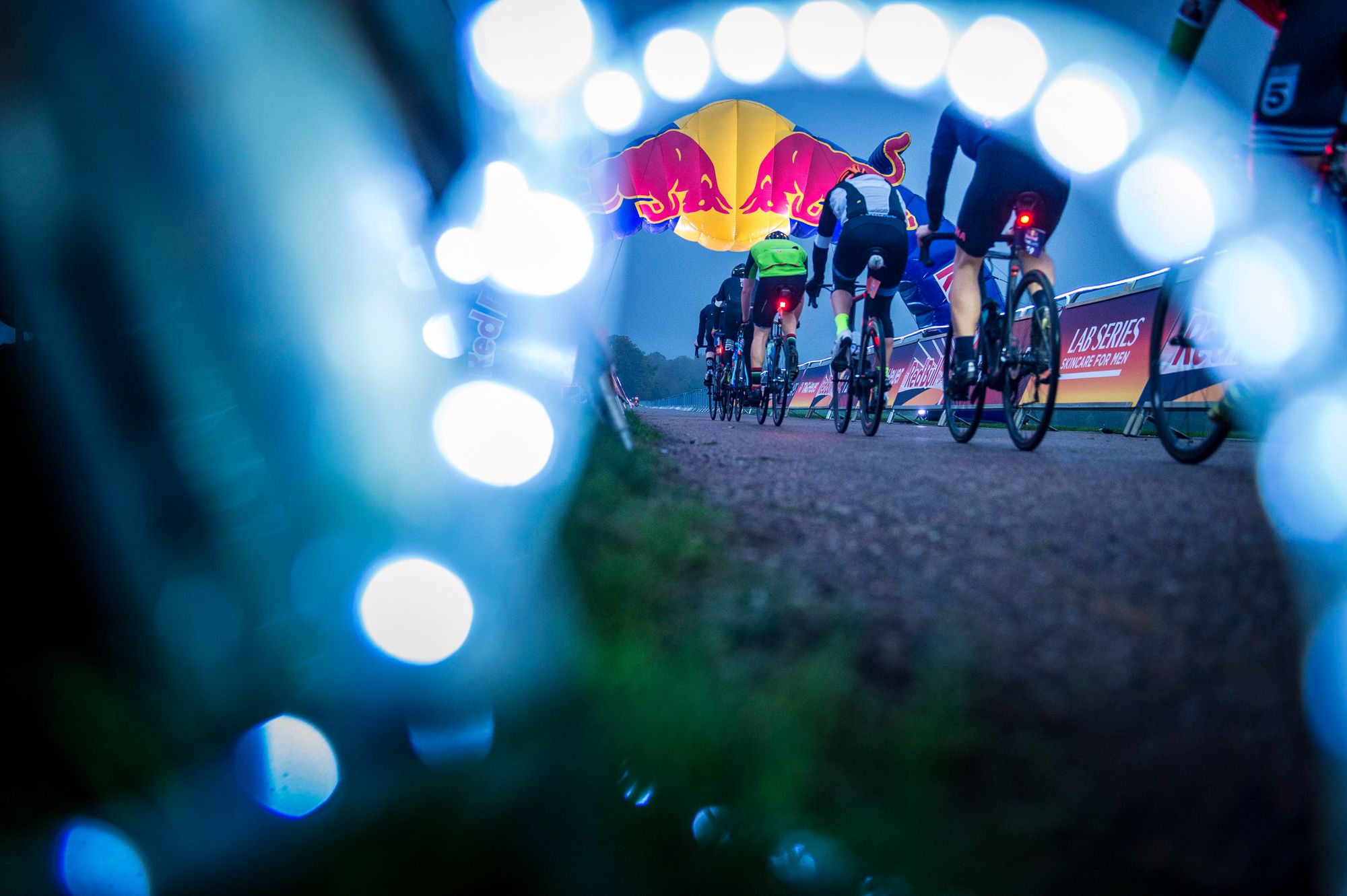 L: How many times have you taken part in Red Bull Timelaps?
A: I did it last year for the first time (it was the first year).

L: What's your number one don't for a first-time racer at Red Bull Timelaps?
A: Definitely don't drink the free Red Bull shortly before attempting to nap between your cycling stints... I did that about 3am last year... and that was it for me.... no more power-naps.
L:What are your pre-race rituals?
A: My pre-race ritual usually involves me discovering something I have forgotten to bring - hair tie, proper socks, gels, heart rate monitor strap. I usually forget one thing per race.

L:What's the most challenging thing about Red Bull Timelaps?
A: I think the hardest thing is probably staying warm! It was bloody freezing last year. My friend had to drive to Windsor and get me a woolly hat (I forgot to pack a hat, gloves and scarf). Napping is also a bit tricky, especially if you drink the Red Bull!
L: Do you have any special trick/tips prior to the race?
A: Tips for Timelaps? PREPARE. Bring tonnes of food - last year the food trucks closed early. I had to cycle to a nearby petrol station to get us more snacks. Bring ALL the warm clothes. Many pairs of socks. Sleeping bag. Tent. Chairs to sit in in the pit. More food. Portable battery charger thingies - for charging phones and bike lights. Cash (there was no cashpoint last year). Resign yourself to probably not sleeping much at all - unless you are doing long two-hour stints each, then by the time you get back in, changed, eat and sit down you don't have much time until you have to get up eat, warm up and go again! When cycling, make friends and get in a group, otherwise it will be lonely out there in the dark at 3am.

L: You're competing with your team Spokes BPC, how long ago did you join the team?
A: I joined Spokes BPC in February this year. My teamie Chris introduced me to them; he rides for the guy's team. We were a team of just three girls. We have had an awesome season doing crit races and road races, and Ali is currently smashing cyclocross too. Lyndsay went to the UCI world champs in Varese and nailed it. Exciting things are happening for Spokes BPC in the next season - the team is growing massively. We now have a squad of eight girls for 2019 - it's going to be ace.

L: What's the main thing about competing on a team?
A: Well, everything is better shared, right? Shared goals, shared success, shared failure, shared experiences, shared journeys, shared memories. It's a great support network, we all help and push each other to reach our goals, fulfil our potential, learn from each other and do things we would never be able to do alone. Plus, they are an awesome bunch of friends!

L: What's your biggest hope for Red Bull Timelaps 2018?
A: Smash it! We'd love to win - but have all the fun doing so! Hopefully, we will make lots of new friends along the way too.
Join the Club Event on Strava: https://www.strava.com/clubs/277086/group_events/212113
More about BPC Spokes Team here: https://www.instagram.com/spokesbpcracing/