What inspired fettle?
Whilst working at parking start up Just Park, Jeyda and her team realised how much space is taken up by parking spaces in towns and cities.

The way people travel is changing. With the cost of fuel, green air zones, and improvement in micromobility options, people are moving towards greener modes of transport.

Do we have the right kind of infrastructure to support that? Thanks to Jeyda & fettle, we're heading in the right direction.

"The original idea was to create bike workshops that would fill parking spaces and transform them into something supporting the new form of mobility. I cycled a lot, an incredible amount, so did the chairman I worked with at the time, and we knew that the experience for cyclists was quite outdated. There's lots of independent bike shops, some of which are amazing, but there hasn't been any technological advances to how those services are offered."

In the cycling industry the environment is not always as accessible as it should be, particularly for women. Jeyda felt that her team could bring some innovation to bike servicing through using some of the empty parking spaces they had access to.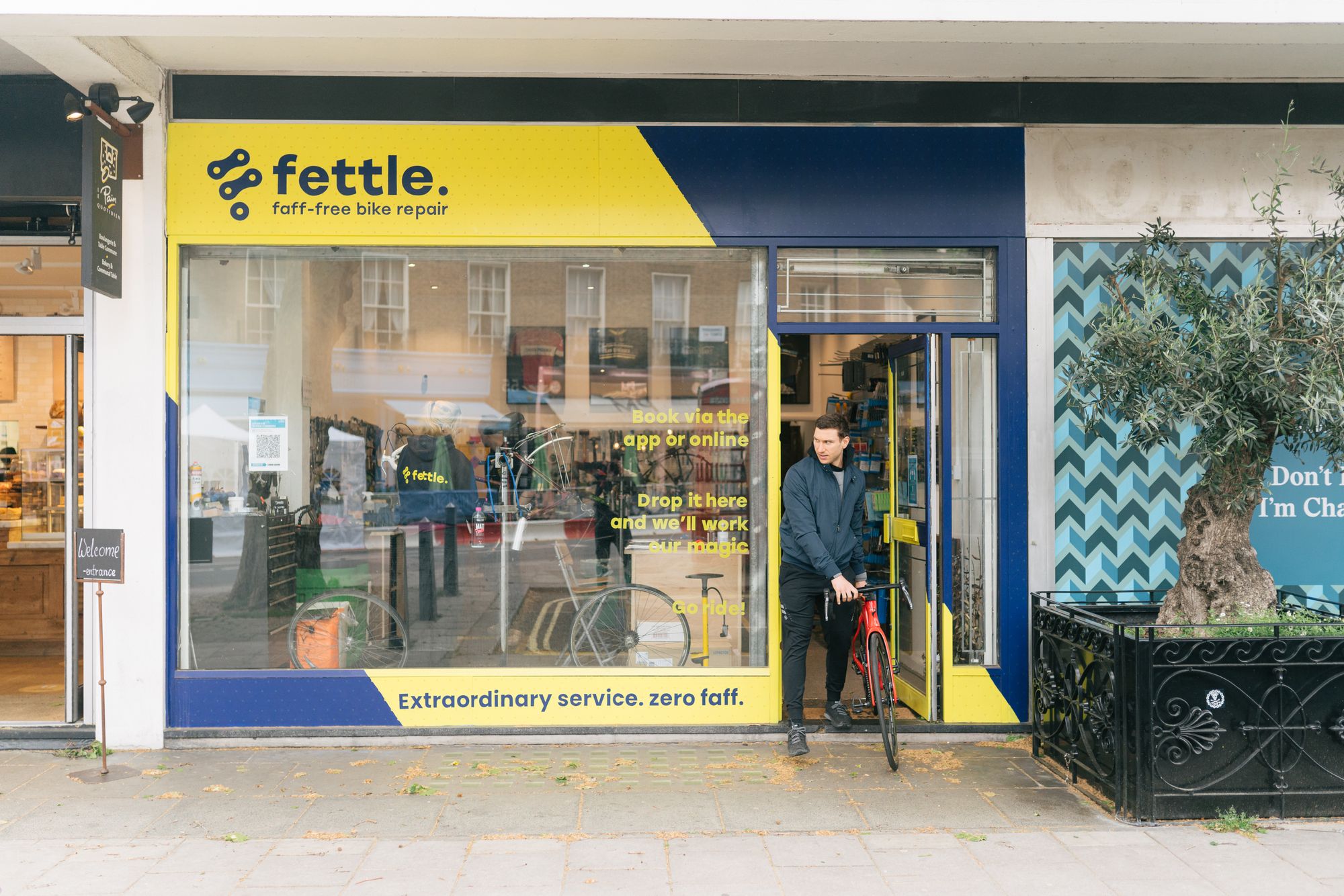 What's the plans for fettle going forward?    
fettle currently has three stores across London along with offering a collection and drop off service within the M25.

"We're trying to build a national network of (bike servicing) centres. We're quite keen to be able to support cyclists all over the UK. Obviously we have to grow that out bit by bit. I really think that offering cyclists convenience, a really reliable service from friendly people who are transparent, everything is designed to be as smooth as you could expect from other industries. I think that's a really compelling offer for cyclists. So the goal is to try and build out that network"

On a more personal level Jeyda believes fettle can support the UK's transition towards greener travel. Especially by having the infrastructure that can support people who travel by bike. "It's really, really important. If we don't do that, we're all stuffed".
Fleets and bikes for business are expanding, how does this impact fettle?
"On the fleet side, I want to become recognised as the go-to brand that looks after businesses who are using bikes, whether that's for deliveries, logistics, goods or services. We're really wanting to support people and businesses"

The area is super exciting and developing rapidly. Jeyda refers to Europe's cycling infrastructure which is leaps and bounds ahead of the UK. It's clear Jeyda loves seeing how European businesses are utilising bikes and anticipating how that's going to trickle into the UK.

What does it mean for fettle to be partnering with Laka?

"I've always been a big fan of Laka because I think the brand positioning is amazing and it ties up what you should expect of an insurance provider and just boils it down to the simple things that actually matter to the customer.

Laka somehow makes insurance sexy and it's got that collective aspect that I think is really important to anybody who cycles. It's a real community.

I also see lots of things in the Laka brand that I try to emulate in fettle. Doing things differently, doing things really well, bringing in standards that you see in other industries into insurance and putting the cyclist, the customer, first. They're all kinds of shared values that we have. So I think our brands working together to me seems really logical and also I'm honoured by it."    

When faff-free servicing is your motto, how important is your team at fettle?
With tons of positive reviews, we wanted to find out more about what makes fettle so good.

"Ultimately, we're a service based business, so the entire thing wouldn't work without the blood, sweat and tears of the mechanics, our front of house and all of our support teams. You know, I personally really love tech and I've tried to bring some tech into what we do to bring good experiences to customers. But ultimately that sits underneath the people delivering the service. It just wouldn't be possible without them."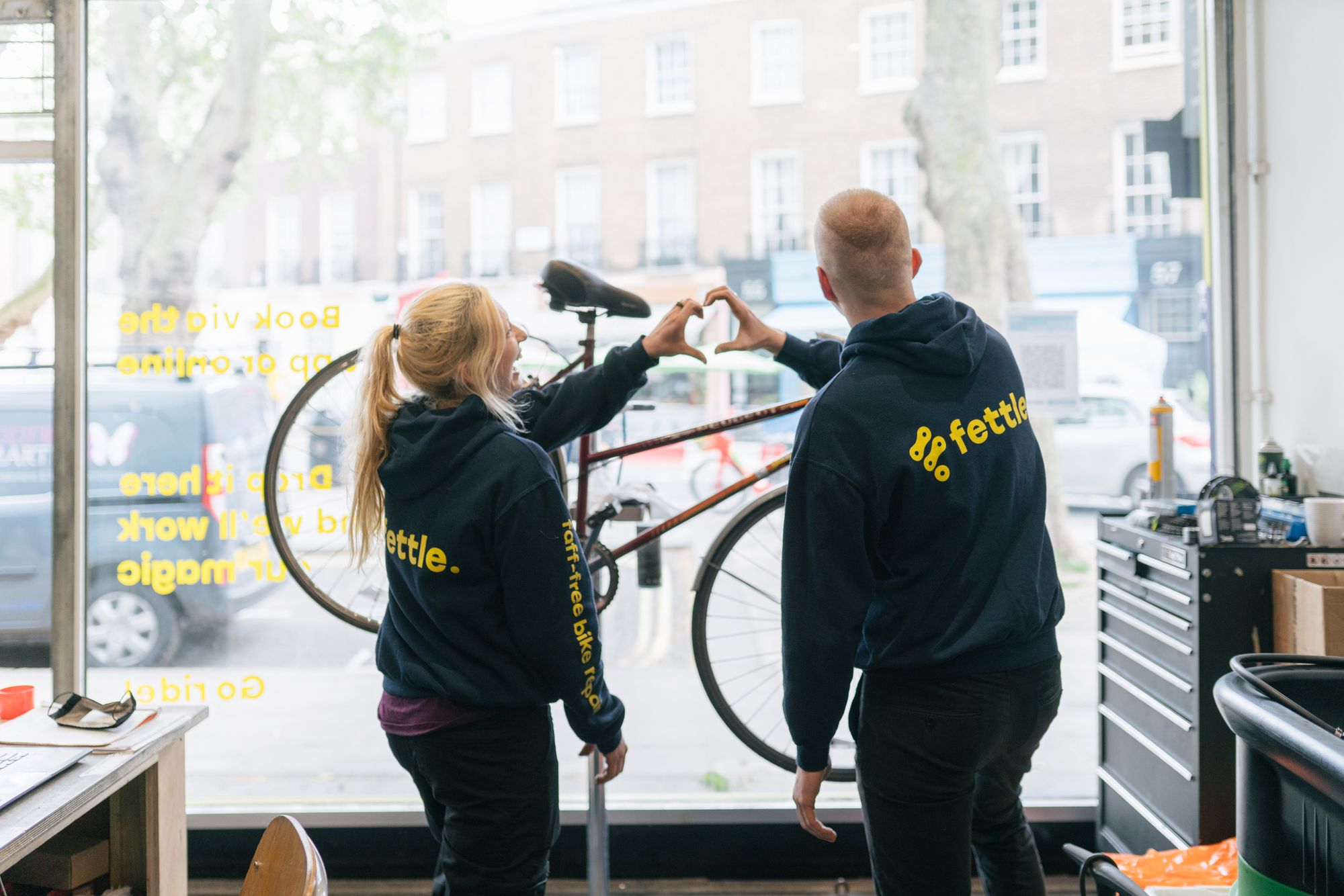 Join the Laka Club for an exclusive discount with fettle
Get third-party liability insurance, legal cover, and cycling perks from the likes of fettle & QUOC.