Looking to escape the cold British weather and hit up Spain for a week or two? Mallorca is likely your first choice, with over 35,000 cyclists flocking to the island each year.
Following on from our guides to Girona and the Costa Blanca, we decided to explore Mallorca, the juggernaut cycling destination that you have definitely heard of. You have most likely visited Mallorca before, so this guide will unearth the attractions that are off the beaten path, as well as the popular hotspots.
Why visit Mallorca?
Whilst cycling in the UK experienced a boom around the time of Bradley Wiggins' Tour de France success, Team Sky and Team GB so did Mallorca. In fact, Mallorca has become synonymous with British cyclists for over 10 years now, which seems to have originated from Bradley Wiggins making the island his home whilst training for the 2012 Tour de France.
Since then, cyclists have flocked to the island every April and May to sharpen up before the summer, whilst being able to have a reasonably priced holiday in the sun as well. The climate of the island during the off season is mild, with high temperatures of around 20 degrees.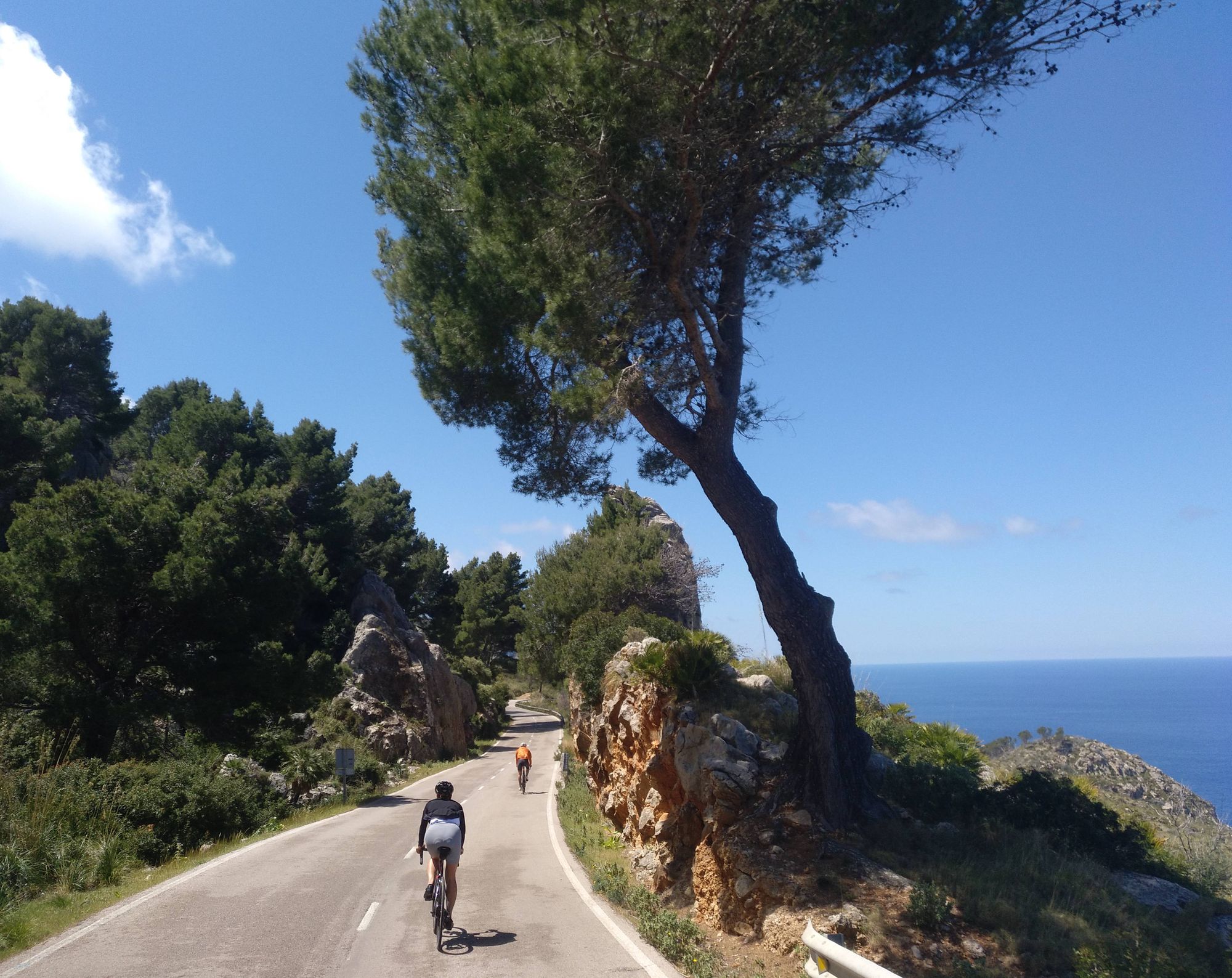 How to get there
The best and most travelled route to Mallorca is a flight to Palma airport. Palma is connected to most UK airports and there will be a vast array of flights to choose from. As a popular holiday destination, Palma is well equipped for handling bike boxes and traveling through the airport with your bike.
If you're staying in the North of the island, then a transfer from Palma will be an extra cost you should consider. There are companies that specialise in accommodating cyclists plus their bikes, such as Mallorca Cycle Shuttle which cater to groups of all sizes.
If you're hiring a bike, then taking the bus is a cheaper option. The bus leaves from Palma bus station regularly and tickets can be bought on the day.
Laka is an insurance company that takes care of the whole cycling community, whether you're on the winter club run or sheltering from the rain on the turbo. Our blog covers all things cycling, to keep our community in the loop. Click here to get an instant quote.
Accommodation
There are plenty of accommodation choices in Mallorca, from hotels to villas and everything in between. A villa is a great choice if you have a decent sized group, however will likely leave you outside of the town. AirBnB is another option, with loads of properties to chose from.
If you're looking for a hotel, these are highly recommended and very well suited to cyclists:
The Duva Hotel in Port de Pollenca is a popular choice for cyclists staying in Mallorca. It provides a buffet breakfast, secure cycle storage, indoor & outdoor pool and spa facilities. It is also a short walk or even shorter cycle from the town.
Located at the foot of the Tramuntana Mountains in Pollenca, this hotel is impeccable for a sports retreat. As a specific sports hotel it has everything that a cyclist of triathlete requires when coming to Mallorca, with swimming pools and a gym, whilst also being great for families. It is also naturally very bicycle friendly with its own bicycle garage.
Climbs
The climb that every cyclist comes to Mallorca for. It is a challenge no matter what your fitness level, with steep ramps at over 20%. A cruel climb, a road to nowhere, you have to descend for approximately 30 minutes before having to turn around and ride back up. A ribbon of tarmac that clambers around the mountain, Sa Calobra gained the nickname the snake for obvious reason. The best tip for riding it - GO EASY! The bottom may seem shallow but the ramps around the summit will hurt. A final tip - don't look up!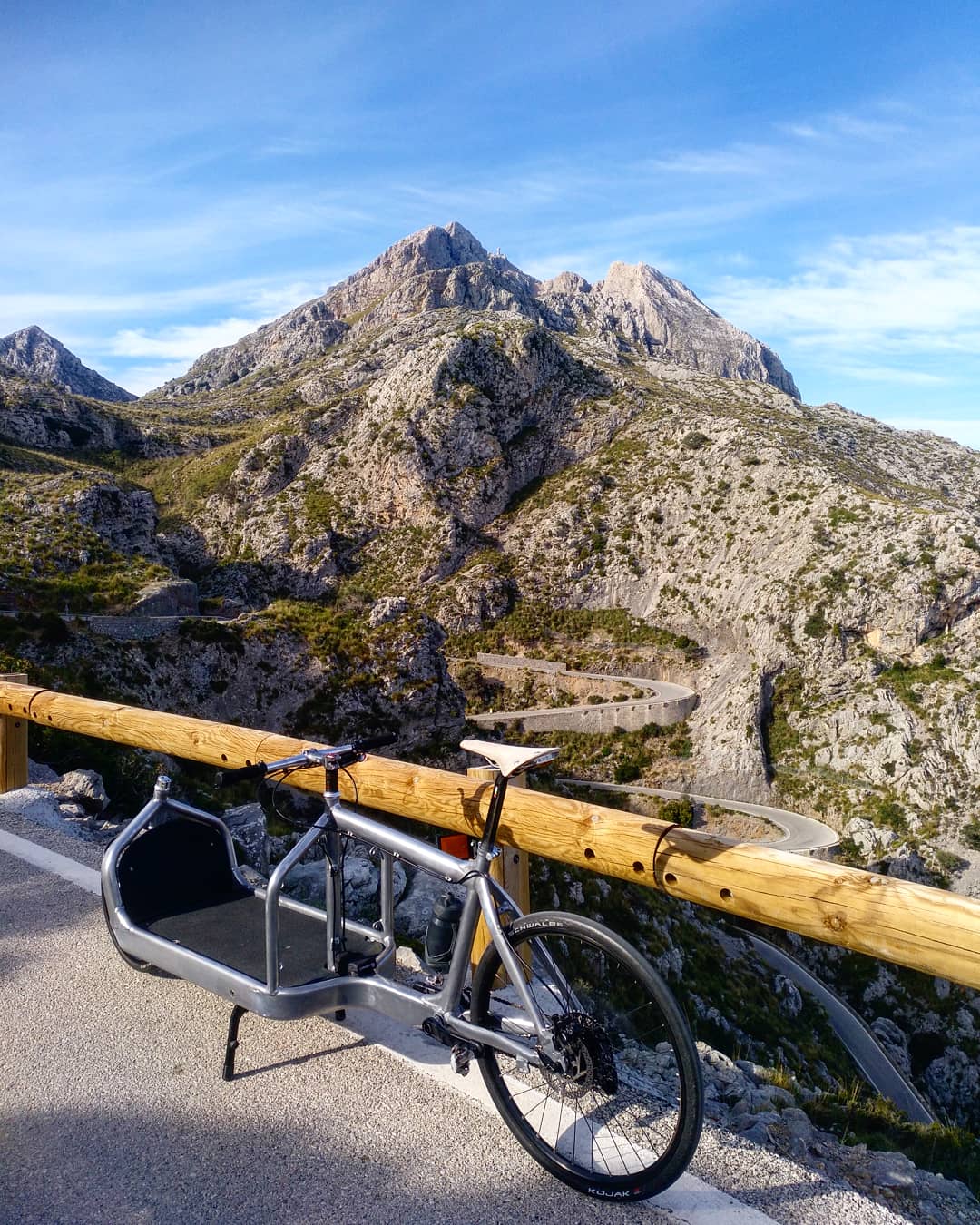 A testers climb, that is perhaps more enjoyable to ascend than descend. Its shallower gradients make it a climb that can be taken easily, with even a brief descent around the midway point where you can recover. The descent both rests tired legs and lets you cool down before you tackle the final few hair pins up to the petrol station.
As an easier climb, it provides great access to the mountains if you are embarking on a longer rider, although it is also a great option if you are trying to ride a quick and hilly loop if you're short on time.
Heading out of Soller you have a few options when it comes to climbs, however the Cat 2 Coll de Soller is my personal favourite. It has a biting average gradient of 6% and the repeated hairpins feel like a ride at the funfair. It remains relatively shaded until the top where you can view the top of the descent in all its glory.
The main cons would be the draggy start to the climb and the rough descent the other side. Despite this it's a classic climb and the best route back round to Pollenca!
Routes
You won't struggle to find good cycling routes in Mallorca, mainly because the roads are all very well maintained with that typical Spanish velvet smoothness. Bigger roads usually have a separate cycle lane and drivers are used to overtaking cyclists.
Sa Batalla from Pollenca
This route is perfect for your first day on the island. Take the undulating back lane from Pollenca to Campanet and carry on to Caimari. Then ascend the Coll de sa Batalla, up into the Tamuntana Mountains.  Choose to stop for a quick coffee at either the petrol station (yes a petrol station!) or the Monastery before taking the descent all the way down to Pollenca. Estimated time is around 2-3 hours.
Sa Calobra from Pollenca
This loop is the same as the previous, with the added bite of the Sa Calobra, turning an easy ride into a 90k epic. The road up towards Sa Calobra will soften the legs, before taking on the mighty snake which will take you from sea-level to 670 meters.
Soller from Pollenca
A day in the mountains. Ride out from Pollenca through the heart of the Tramuntana Mountains, up past the Gorg Blau which is an almost dystopian green mountain reservoir. From there, descend for 10-kilometres down into Soller. Gain some respite by the harbour, then ascend the punchy Coll de Soller and Coll d'Orient in quick succession. Feeling very spent roll through flatter countryside back to Pollenca.
Sineu Velodrome from Pollenca
A hidden gem that might completely surprise you! Perfect for a longer flat route with some efforts around the velodrome (it's free to check out)! It's a retro outdoor track that will provide plenty of Instagram opportunities. There's also the town of Sineu with lots of cafes to check out. A much more interesting route than other flat options!
Aside from actual routes, here are some roads that you must ride!
The Lighthouse Road or Cap de Formentor as it's officially named is an out-and-back route to the edge of the island. The road zig-zags, winds and rolls over the edges of rock giving spectacular views of the Mediterranean sea. It's a road to nowhere so once you've reached the lighthouse, you get to turn back and ride it all again - happy days!
The Lane of Campanet is an undulating road that runs parallel to the mountains to the North. It's a quiet road, always populated with cyclists rather than cars and has a distinctly rustic feel. An even greater attraction is that the road was recently resurfaced thanks to a campaign by cyclists meaning it's now super smooth and fast rolling! Therefore it's now quicker than ever to get to the mountains.
Cafes
Rapha's clubhouses connect cyclists across the globe, with group rides, live pro cycling and a good cafe. The Mallorcan clubhouse is based in Palma and hosts regular rides every Tuesday, Thursday and Saturday - you can check their website for more details.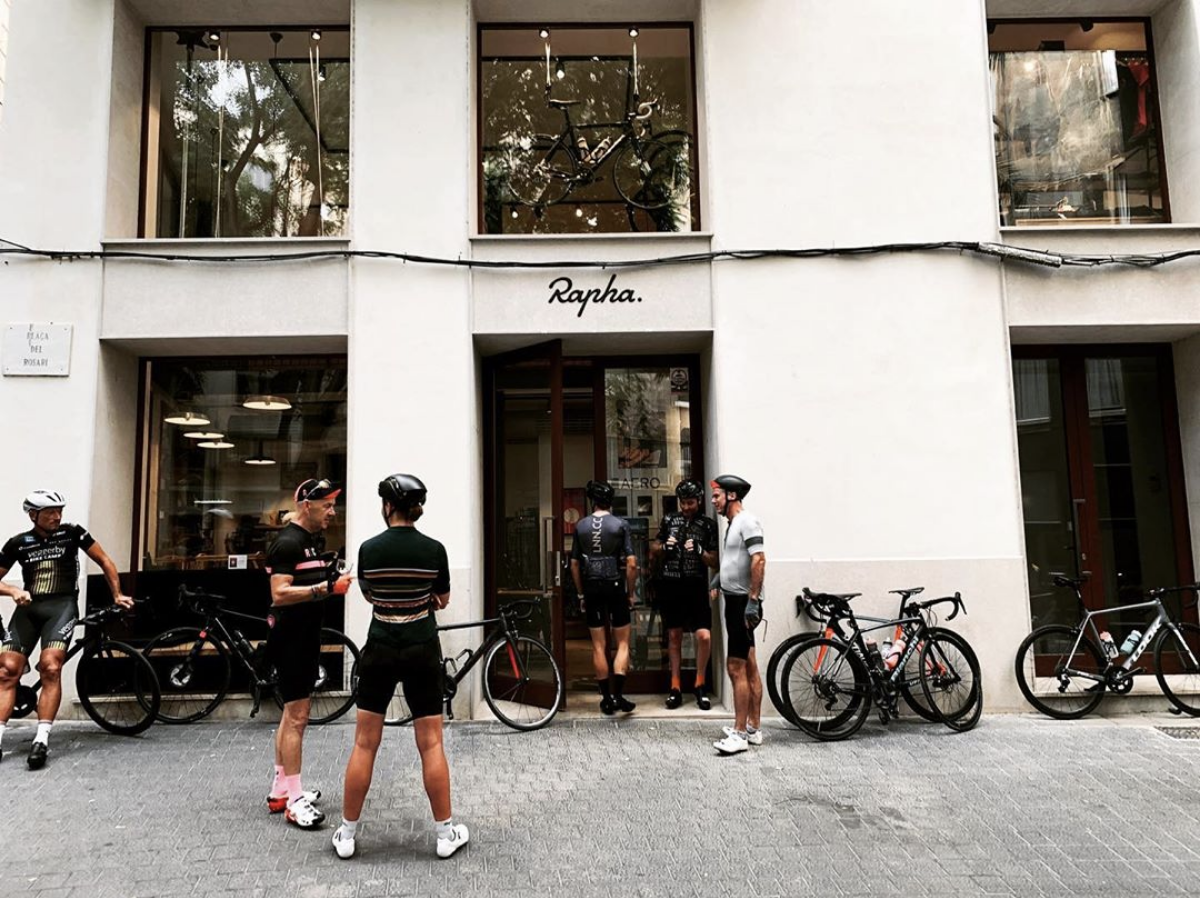 Tolo's is a cycling institution in the North of the island. From the outside it is no different to any other Mallorcan restaurant, besides the heard of cyclists sunning up post-ride. However it has a long history of supporting cycling on the island and is a firm favorite of Bradley Wiggins.
In fact, a selection of Wiggo memorabilia can be found inside ranging from signed jerseys to signed TT bikes. Tolo's also has a superb food and drinks menu, with local specialties and great pizza. A must-visit for a meal out!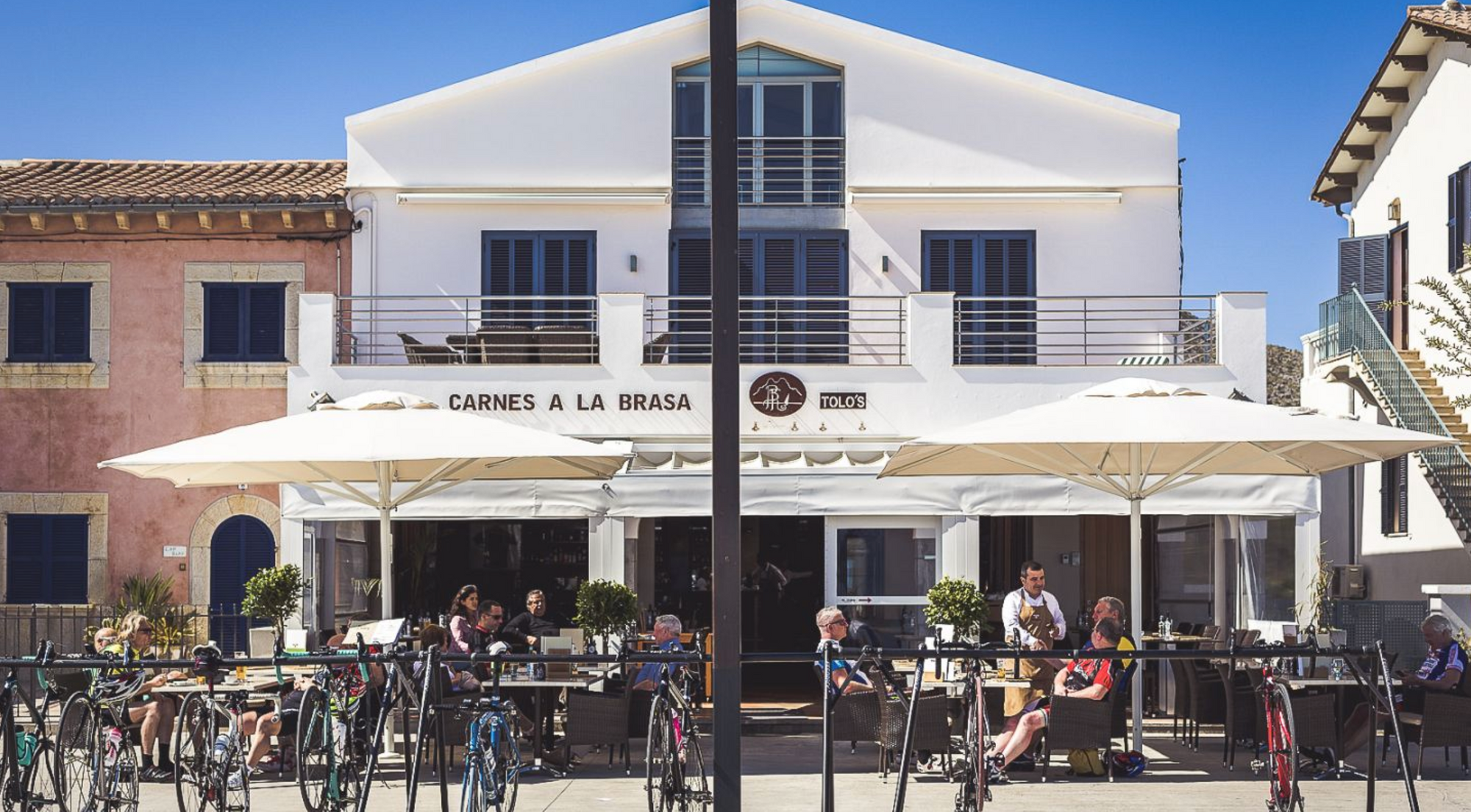 Bike Shops
Based in Port de Pollenca, Pro Cycle Hire is the top choice for repairs, with experienced mechanics and a high-quality work shop. The shop also offers a wide-range of hire bikes if you choose to leave your bike at home!
Events & Races
Mallorca draws lots of athletes from all over the world to compete in many events that take place on the island. One of the most popular is the Mallorca312, which as the name suggests is a 312-kilometre gran fondo! This route circumnavigates the whole island, a challenge destined for the bucket list.
Other triathlons and events can be found here.
Down Time
Mallorca is also great for time spent off the bike. You can explore the towns of Pollenca, Alcudia and Soller, with each providing plenty of cafes, shops and sightseeing. As an island there's lots of enticing coastline to explore, with lots of beaches.
Mallorca's reputation as a holiday destination makes it a great destination for a family holiday as well as a cycling one, or maybe both!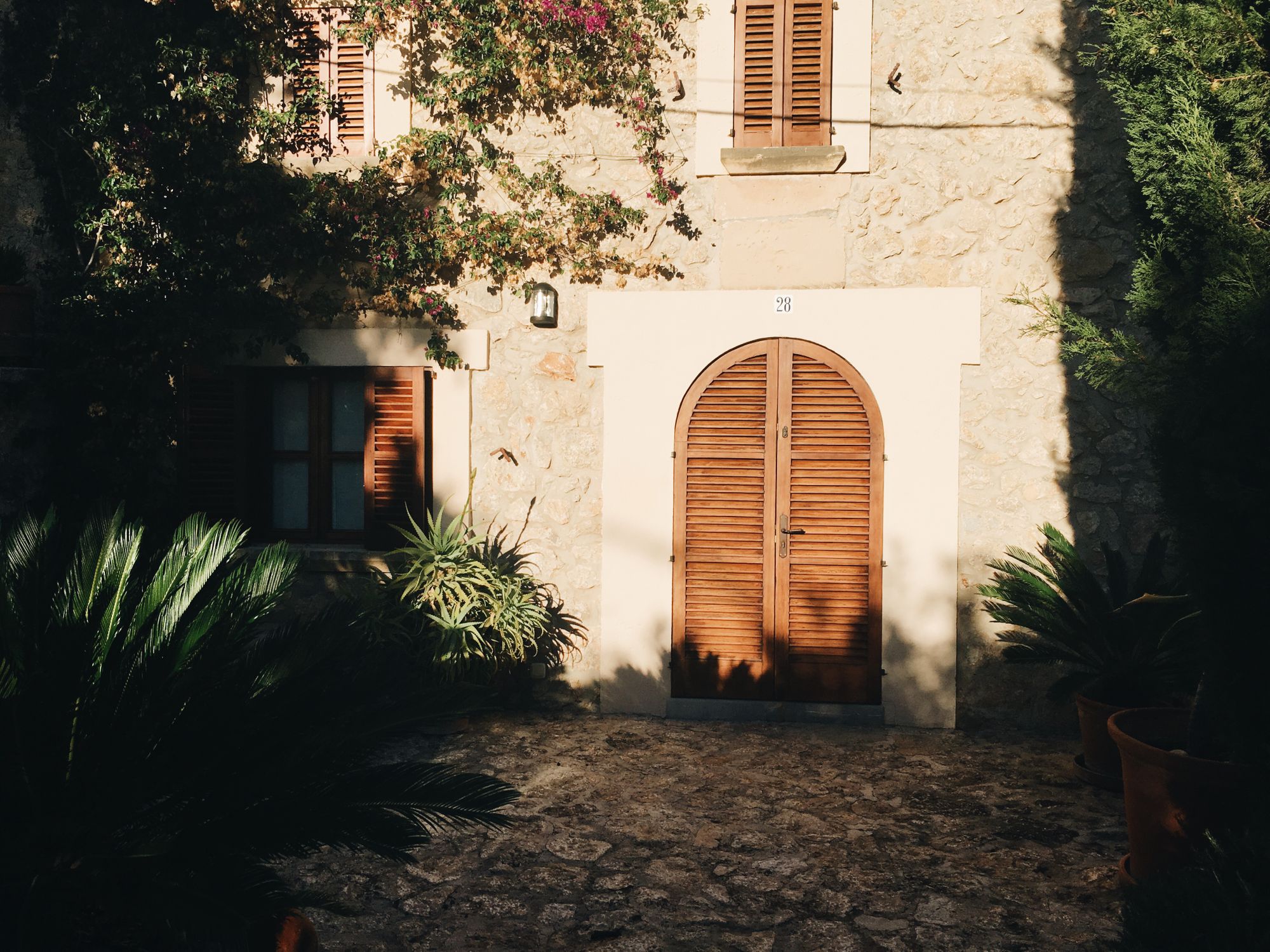 Hungry for more?
Check out our guides to Calpe & Girona!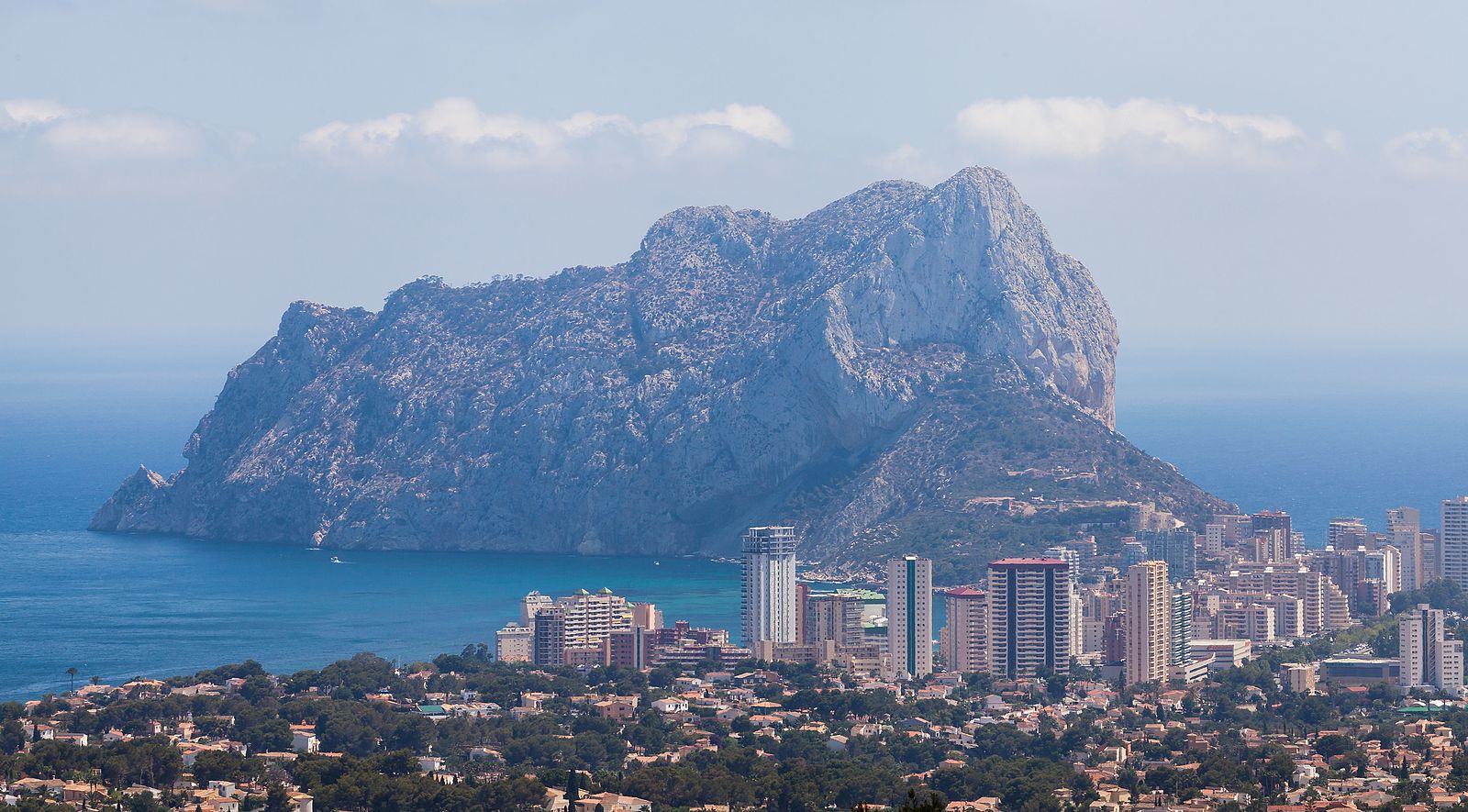 Whilst you are here...
... did you know that wherever you are on this planet your bike is covered with Laka's Travel Cover ? Join our community of cyclists where you can benefit from 60 days of continuous cover abroad, leaving you free to get out and explore. Find out more - Laka