Indoor training is a great way to hone specific areas of fitness, along with the latest apps like Zwift and The Sufferfest providing sensational, life-like riding experiences all from your living room.
So if you're beginning your indoor training journey and aren't sure where to start, we've created a handy guide to get you going.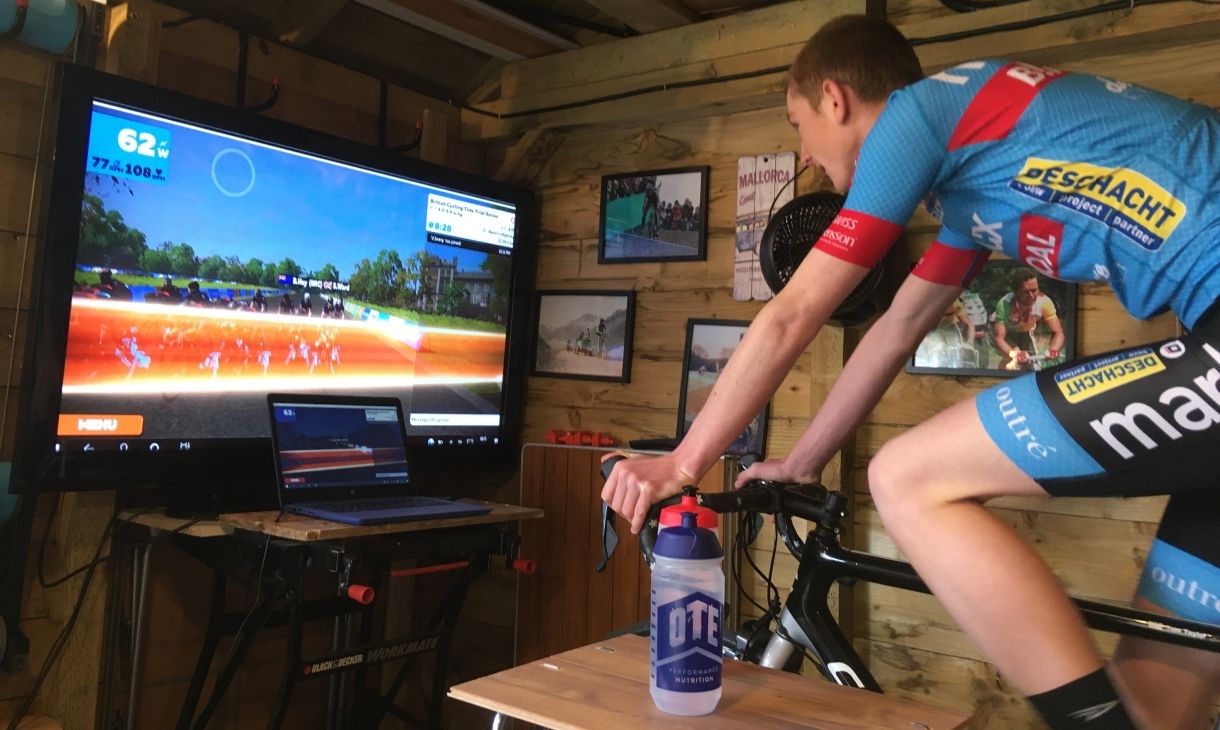 What do I need to get going?
The bare minimum needed to begin indoor training is a turbo-trainer. These come in all shapes and sizes ranging from £100 to £1500, so it can be difficult knowing which trainer to go for.
A low-end turbo is likely to be a wheel-on trainer, meaning you don't need to take the wheel out before you ride. You can just swap out your rear spindle and hook it up to the turbo. These turbos have existed for decades and tend to be on the louder side, making it less than ideal if you have neighbours close by.
This set-up won't let you use a 3rd party app like Zwift or the Sufferfest, however if you have a speed sensor and a cycle computer you'll be able to record your workouts and monitor your fitness as you go. It really is that simple.
Another cheap indoor training set-up is a set of rollers. These are a really fun way to hone your balance skills whilst staying inside. Purists love them, as they give a very realistic riding experience with both wheels turning simultaneously. Expect some thrills and spills as you try find the balance point!
What about a smart-trainer?
A smart-trainer is a turbo trainer that registers power, allowing you to train at specific intensities without having to manually change gear or trainer resistance.
Smart turbo trainers also have features like ANT+ and Bluetooth, meaning they can connect with smartphones, computers and streaming boxes. This opens up a load of other nifty features like being able to use apps like Zwift where you can connect with friends whilst riding on the turbo. If you're investing in a turbo in 2020, a smart trainer is the way to go.
Which smart-trainer should I buy?
There are now a whole host of smart trainers available to buy, each offering different benefits and draw-backs meaning it's purely down to personal choice.
Direct-drive
A direct drive trainer has a smoother ride feel and is quieter than a wheel-on turbo. This is because the power is generated from its fly wheel system rather than the wheel of your road bike. Power is transffered directly to the cassette of the trainer rather than being expended through the tyres connection to the turbo. This means that you also save the tread of your favourite road tyres, rather than wearing them out on the turbo!
Recommended direct drive trainers include the Tacx Neo and the Wahoo Kickr, which both offer a smooth ride feel and Bluetooth connectivity.
Need help setting up your Kickr? Check out our complete guide to setting up a Wahoo trainer!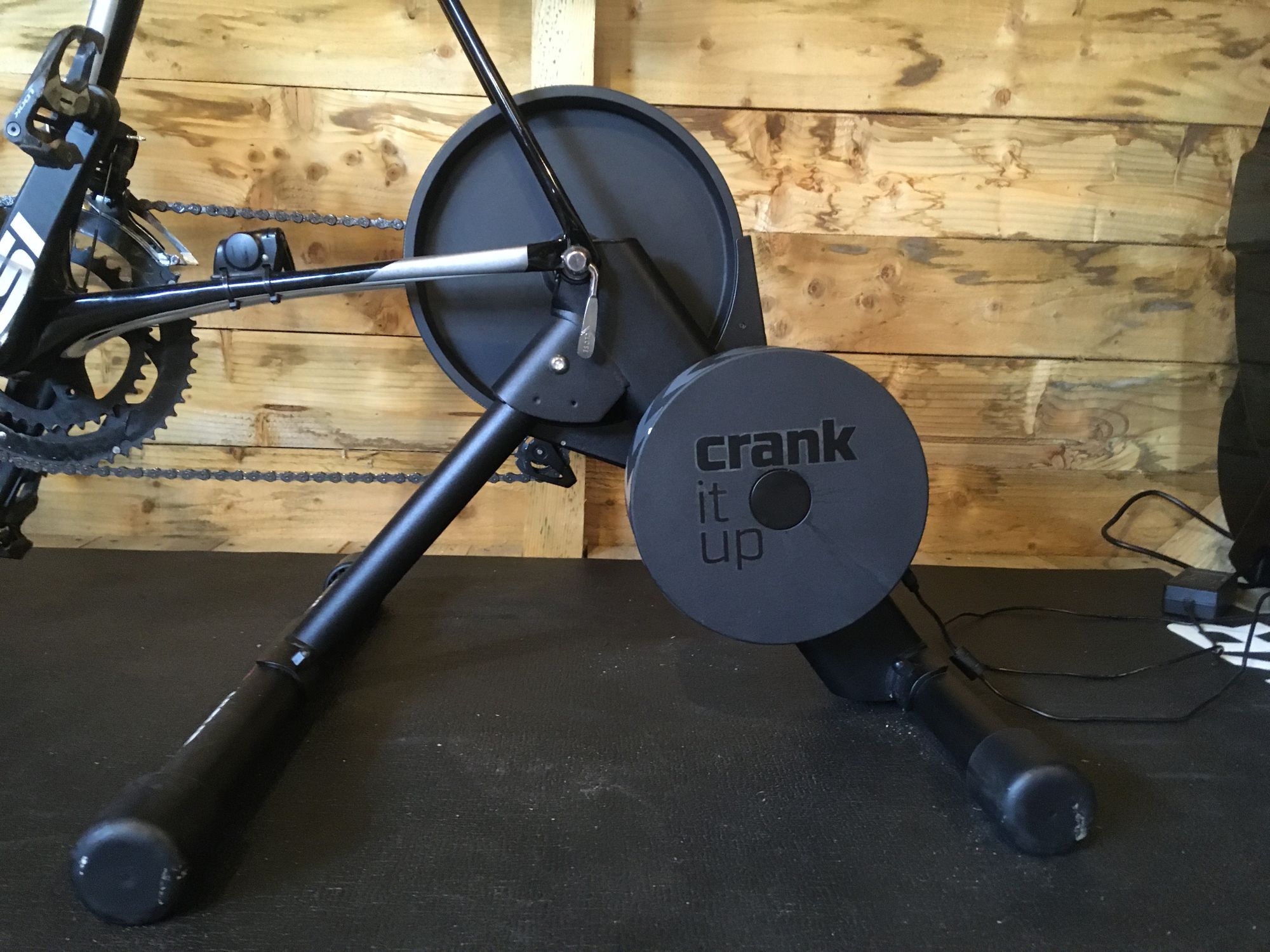 Stationary Bike
If you want less fuss and a specialist indoor training set-up, then look no further than a stationary bike. Don't be fooled by the word 'stationary bike', these aren't spin bikes, they're specialist machines designed to meet the demand of indoor training for cyclists.
A bike like this is great for those wanting a more permanent home gym set-up and the lack of drivetrain tends to make the bikes quieter than their smart-trainer companions. The two most popular bikes are the Wattbike Atom and the Wahoo Kickr Bike, which both have unique and interesting features.
Apps
Once you have a turbo you're most likely going to want an app to access the added features of a smart trainer. There are hundreds of apps available when it comes to using your turbo trainer, with most trainer brands like Wahoo and Tacx having a partner app which lets you build and complete sessions with ease.
However there's also a load of other apps which each offer different perks. Most of the popular apps come with a subscription fee of around £10-£15 a month.
Trainer road has hundreds of workouts for you to choose, with every kind of intensity and length that you can imagine. There are even sessions lasting 6 hours for those hardy training enthusiasts. With not much in terms of added entertainment, you are free to choose your own music playlists or binge-watch your favourite Netflix show.
This platform is great for the minimalist who likes to focus on training alone, so make no mistake, Trainer Road will make you a faster cyclist in no time.
Race videos, yoga, strength training and mental focus, The Sufferfest is the comprehensive training platform for the discerning cyclist. The Sufferfest has been around a fair while in the indoor training market and has made itself famous for incredibly tough workouts like 'Revolver' and 'Nine Hammers'. It also provides race footage that mimics your intervals, putting you in the thick of the action.
A great feature of The Sufferfest is its off-bike exercises like yoga, strength training and 'mental toughness', which is all designed to make you a more complete cyclist.
The most popular platform on this list is Zwift, which has revolutionised indoor training making it more social than ever. Riders can meet-up with friends, go on group rides and even race against others from around the world.
With challenges and points to score, it's more of a game than a training platform, which is demonstrated by Zwift being ranked the 6th most innovative gaming company in the world.
Zwift's racing aspect has been criticised with riders being able to cheat by not being honest about their weight or size (since the speed of your avatar is based on a power to weight ratio). Zwift champions have been disqualified in the past leading to the creation of our own tongue and cheek guide to winning Zwift races - definitely one to check out!
Accessories
Other bits you'll be glad to have invested in is a good quality fan as it gets really hot when pedalling stationary! A towel is a must seeing as you're definitely going to sweat as well as a good mat to put the trainer onto.
The boom in turbo training has also seen loads of cool products launch recently. This Le Col x Wahoo indoor training kit is designed to specifically meet the demands of training indoors with breathability and lightweight fabrics made paramount. Muc-Off's indoor training range is also a worthy purchase that'll keep your kit protected from all the sweat and tears you'll shed on your indoor training journey!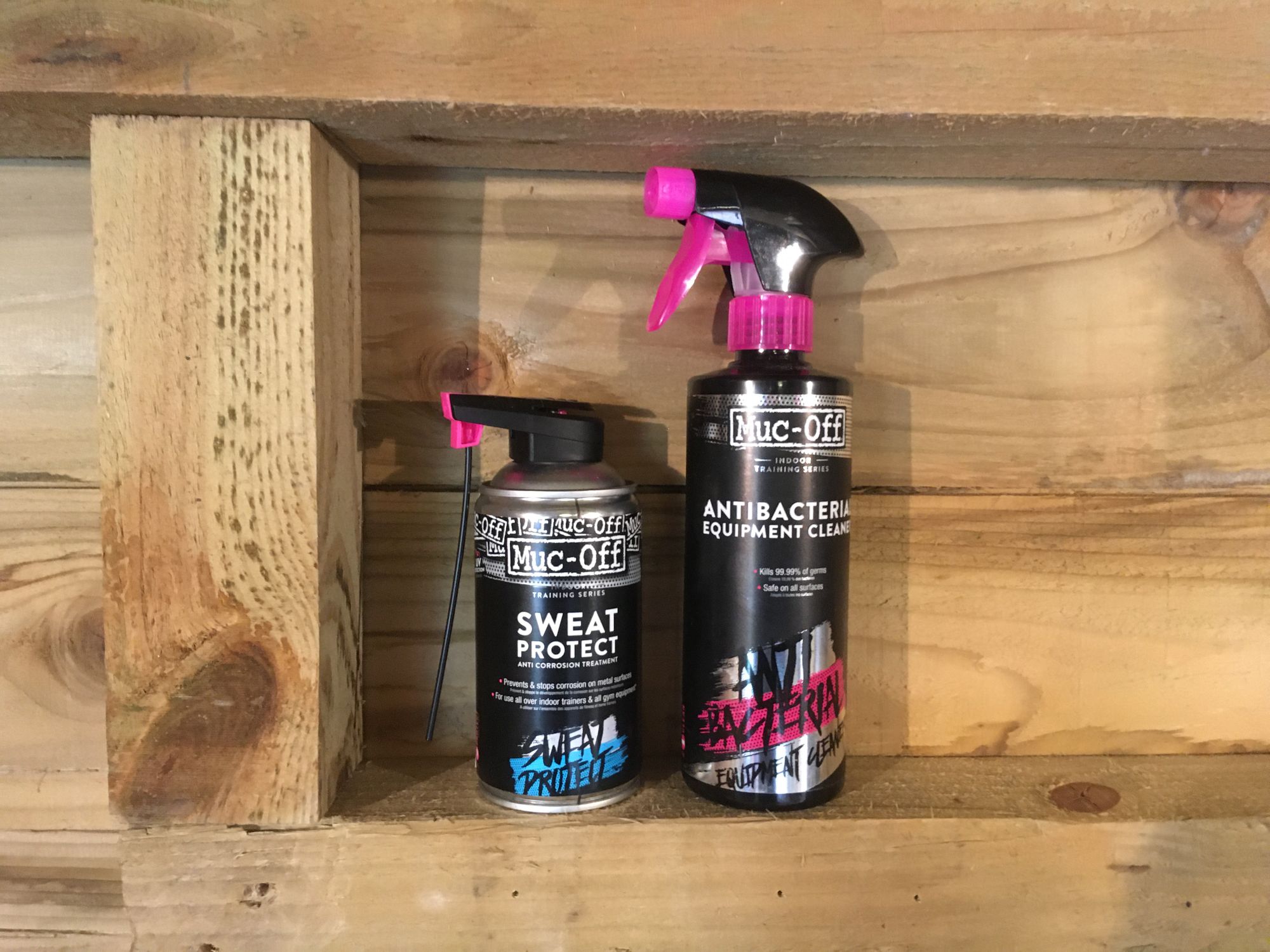 Join the collective
Laka's bicycle insurance policy is flexible to the month. We're so over annual contracts. So with a Laka policy, you can cancel whenever you want and leave by the end of the month. Laka