But what's the difference between bikes designed purely for cyclocross or gravel riding?
Here we check out the elements that set gravel bikes and cyclocross bikes apart, so you can help work out what kind of steed is best for you.
Gravel bike vs cyclocross intended use
The easiest way to explain the differences between gravel bikes and cyclocross bikes is to consider their specific intended uses.
Cyclocross is a brilliant - yet barmy - race format that typically lasts around forty five minutes to an hour, involving laps of an off-road circuit on drop bar bikes. Obstacles, steep banks and challenging conditions are synonymous with cyclocross, which is predominantly a winter sport, with strong roots in Belgium and the Netherlands.
While bike tech has advanced massively in recent decades, with disc brakes replacing cantilever models which were once widespread in cyclocross, and 1X drivetrains now almost universal, bikes used for cyclocross racing still have to contend with the huge demands of racing off-road.
The races are often incredibly muddy, so clearing this filth from the drivetrain and around the wheels can make the difference between being able to carry on and finish, and limping to the pits with a nasty mechanical.
As a relatively short race effort, handling characteristics tend to be given higher priority than comfort, and some true cyclocross race bikes still only have mounts for a single bottle cage.
At the top level of competition, UCI rules dictate that cyclocross tyres cannot exceed a width of 33mm, and handlebars no wider than 50cm. Therefore, cyclocross bikes have been designed with these limitations in mind, even at an amateur level.
You could argue that gravel cycling grew out of cyclocross, with a desire to ride beyond the tape and explore tracks, trails and roads outside of the race format and hour limit.
Unlike cyclocross bikes, gravel bikes are very versatile and can be used for a huge range of riding, from recreational riding to multi-day bikepacking, commuting to racing. No rules to limit design concepts here.
While most gravel bikes are middle-of-the-(g)road builds, we're seeing an increasing number of new bike releases that are more specifically focused either on speed for gravel racing formats, or for luggage-carrying capacity and wider tyres at the bikepacking end of the scale.
With more of an exploration focus than a flat out race effort for most, gravel bikes tend to have comfort for longer rides as a much greater priority, as well as a wider range of gearing for more varied terrain.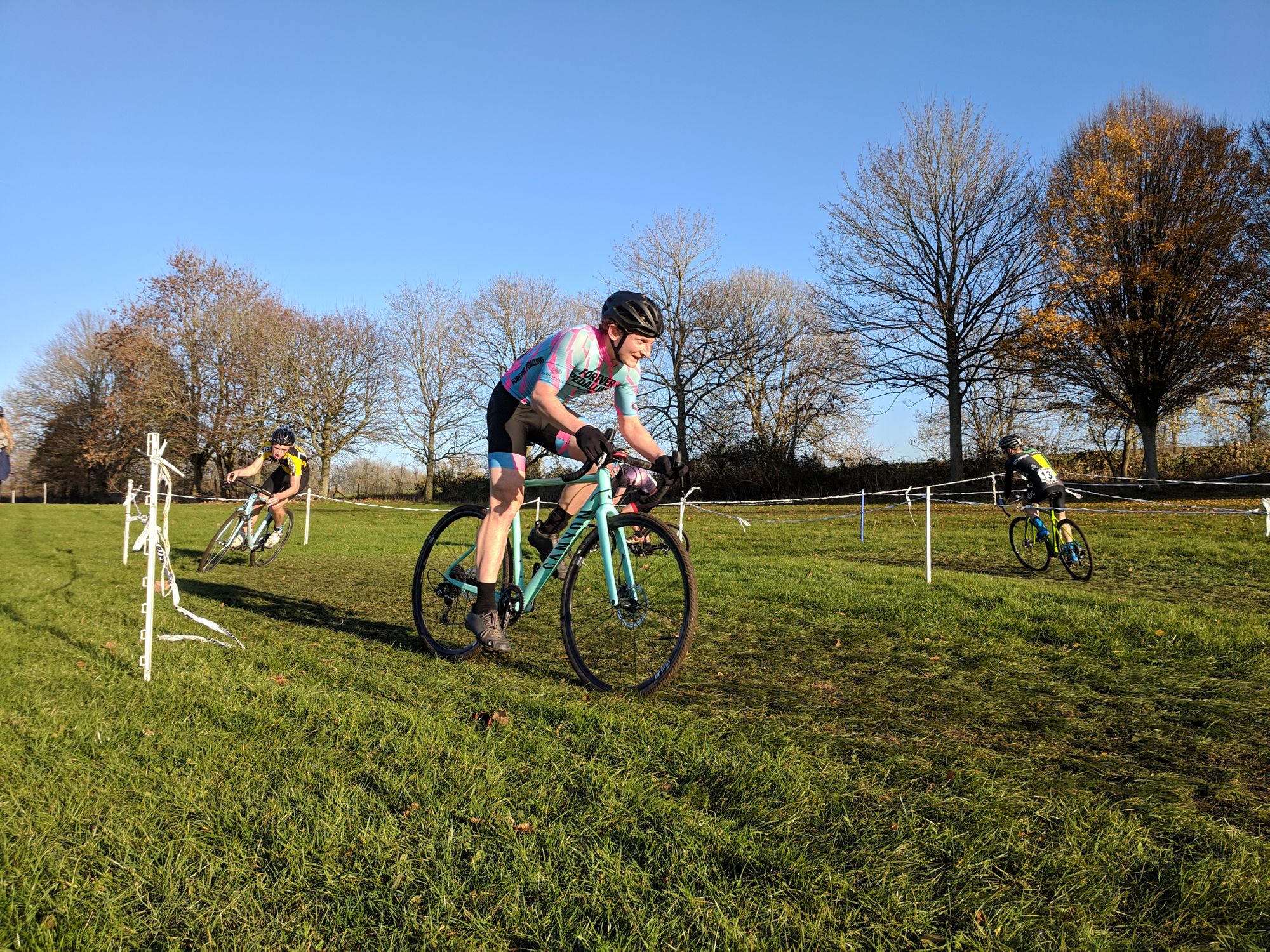 Gravel bike vs cyclocross geometry
One way that you can tell cyclocross bikes and gravel bikes apart is through their frame geometries.
Cyclocross bikes tend to be designed to give a more aggressive, racier position, while most gravel bikes result in a more upright posture for more comfort over longer distances.
The head tube angles differ too, which results in differences in handling. Cyclocross bikes tend to have steeper head tube angles for more nimble handling and negotiating tight corners, while the slacker head tube angles of gravel bikes give a more stable, confidence-inspiring ride feel over rougher terrain, much akin to mountain bikes.
The same applies for the wheelbase and chainstay measurements, with longer gravel bikes providing more stability while shorter cyclocross bikes perform better under race conditions.
There's also a considerable difference between the bottom bracket heights between cyclocross and gravel bikes. 'Cross bikes are traditionally designed with higher bottom brackets for manoeuvrability, while the gravel bike's lower bottom bracket further aids stability over rougher terrain.
Gravel bike vs cyclocross specs
Designed purely for racing, don't expect many extra features on a cyclocross frame, such as mounts for mudguards, racks, bags or extra bottles.
Gravel bikes, on the other hand, often feature these, especially those geared up for multi-day adventures, which can make both bikepacking and commuter-friendly rigs.
Although there's a great range of gearing options on offer when it comes to shopping for gravel bikes, cyclocross bikes tend to be more limited in their gear ranges.
1X setups are almost universal for simplicity and to aid mud clearance when it comes to cyclocross bikes, and as they're used for an hour of all-out efforts, don't feature the spinner easy gears that you'd be more likely to find on gravel bike builds. Think larger chainrings and smaller cassettes.
Flared bars are often preferred on gravel bike builds, where the position on the drops is wider than at the hoods, to give a more stable stance for descending and rougher terrain. Cyclocross bikes don't tend to feature these — perhaps it's tradition, or to avoid getting tangled up in mass start sprints or when cornering.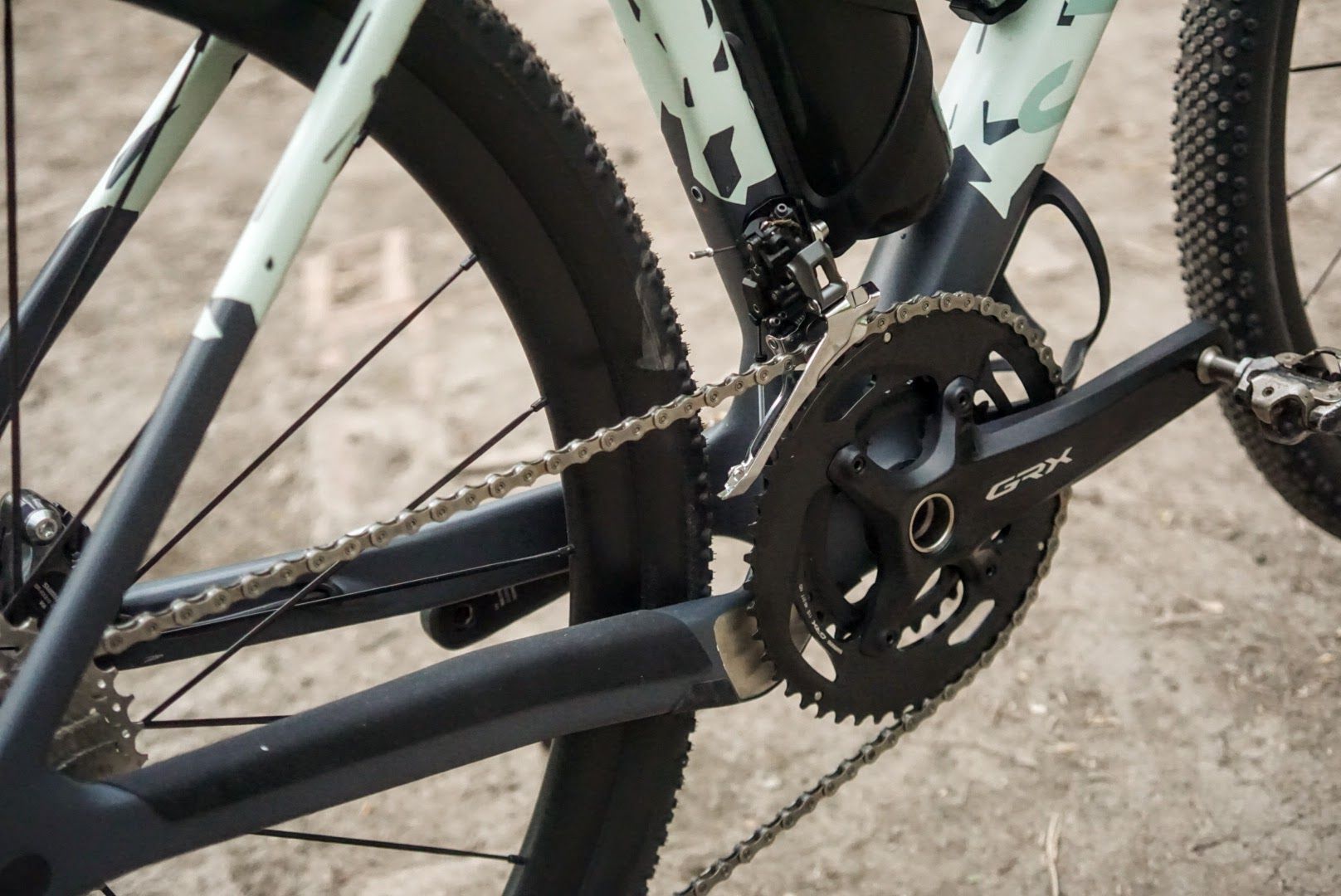 Blurring the lines
With the rise in popularity of gravel riding and racing, a few recent releases have been blurring the lines between traditional cyclocross builds and modern trail-ready gravel bikes.
Specialized's flagship cyclocross race bike, the Crux, was remodelled in 2022 as a lightweight, pared back gravel bike for racing either discipline.
The same frameset can give way to two different builds with Cannondale's SuperSix EVO, with the CX model optimised for cyclocross while the SE build is a gravel-ready race whippet. Changes in gearing, wheels and tyres are the main differences. Who knew that extra tyre clearance would be so good for mud clearing?
So can you ride your gravel bike for cyclocross? Or can you use a cyclocross bike for gravel riding? The answer is a resounding yes to both.
Your main limitation for riding a cyclocross bike over longer rides on mixed terrain is likely to be tyre clearance, with these bikes built around 33mm wide tyres. Generally speaking, gravel bikes are both more comfortable and offer more generous grip when fitted with tyres of 40mm widths and above, so you might struggle a little on more technical sections with such skinny rubber.
Want to race 'cross on your gravel bike? Most local leagues aren't so strict on maximum tyre widths, at least when you're just starting out, and if you switch out for narrower rubber then the extra tyre clearance certainly won't slow you down.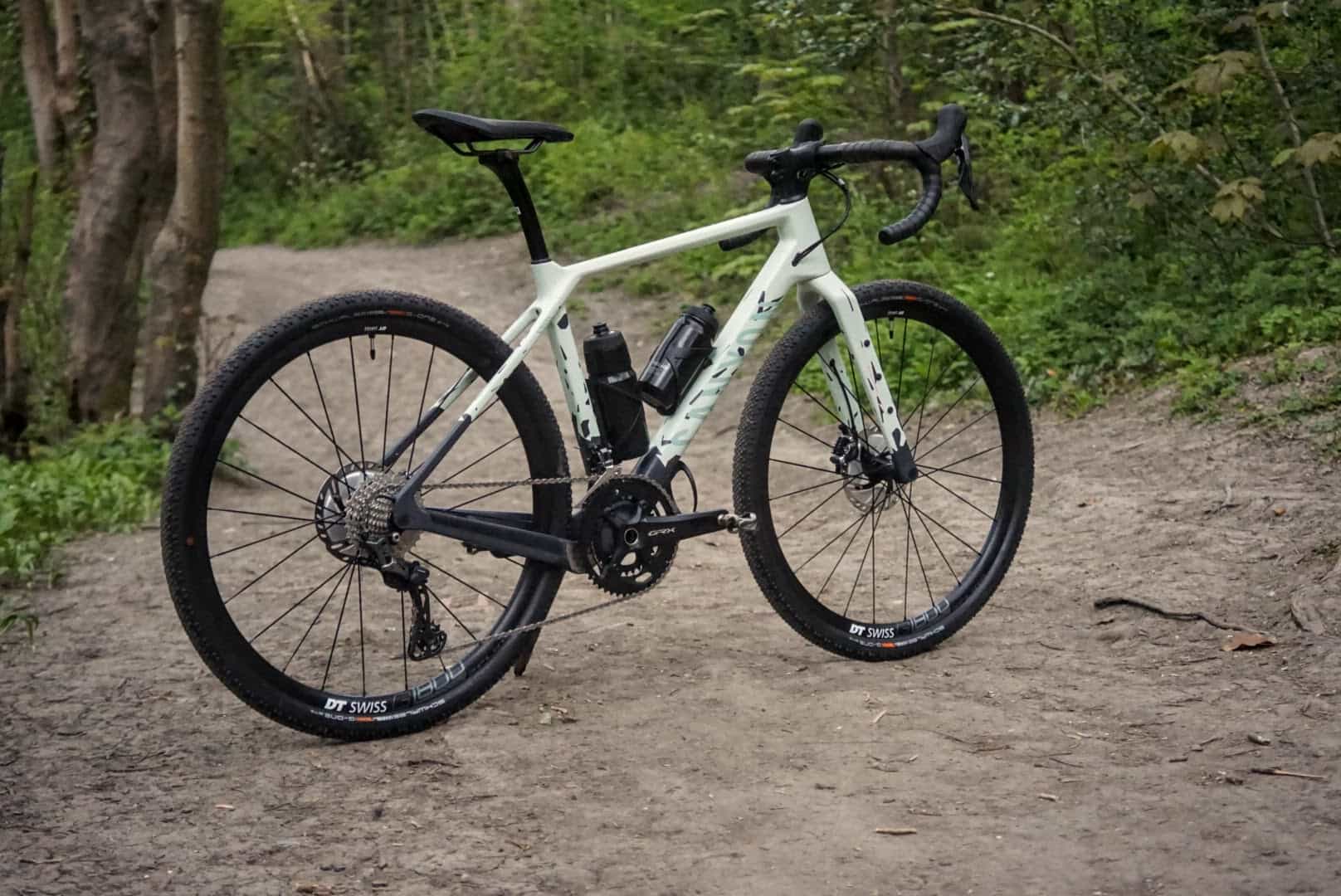 Cyclocross or gravel bike, which is best for you?
When it comes to spending your hard earned cash on a new bike, it's important to make sure you're plumping for the right option. For all-out, committed cyclocross racing, it's hard to beat a dedicated race steed, while gravel bikes tend to offer more versatile setup options that can be used for both disciplines with some tweaking.
Don't rule out other bike types for your off-road riding, either, with short-travel or rigid cross-country (XC) bikes often providing a good flat-bar alternative to gravel bikes, with a more generous range of gearing to boot.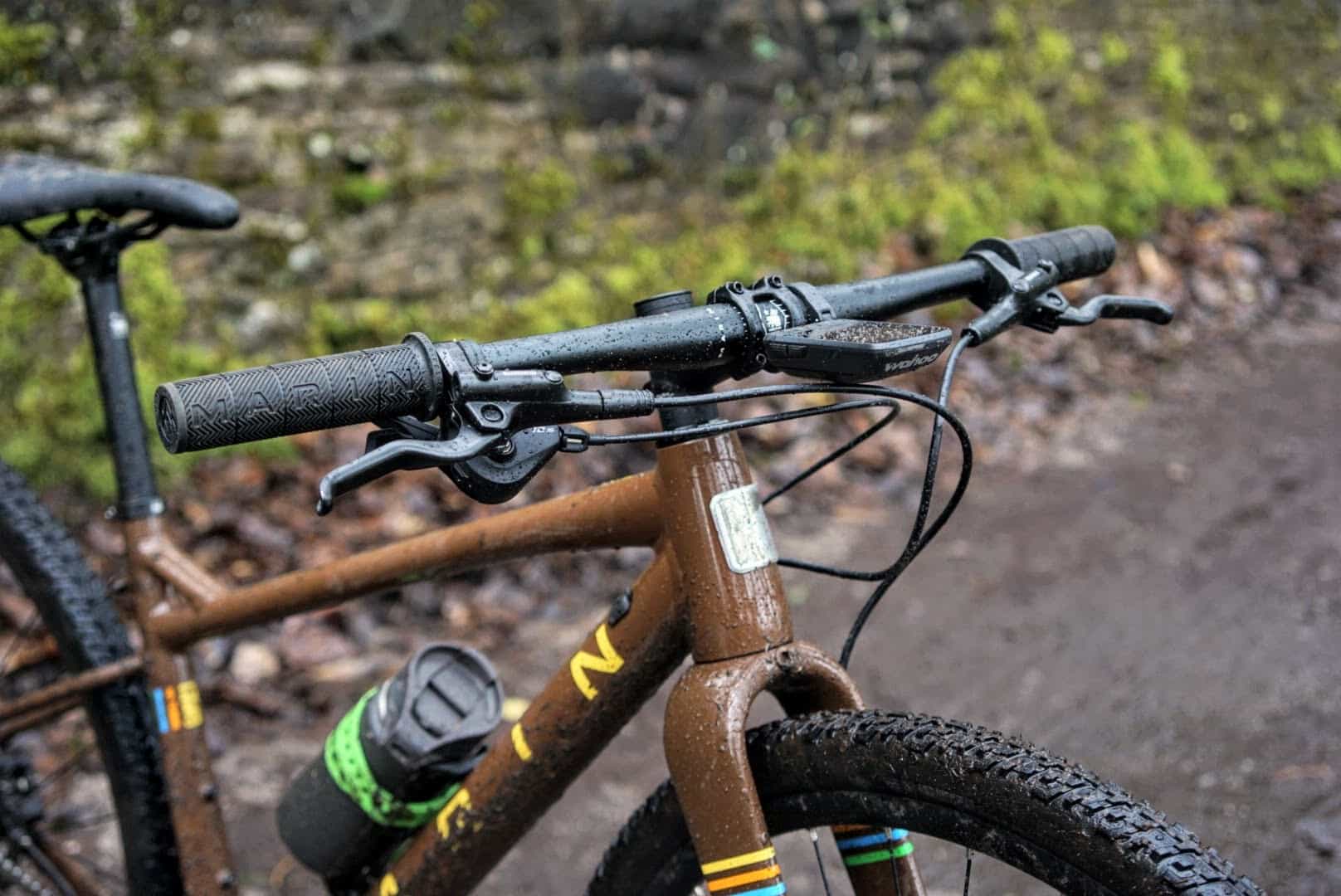 Get award-winning insurance cover for your bike. Covering theft, accidental damage, loss, & more. So you can ride free knowing Laka has your back.