We're incredibly proud to announce we are sponsoring our resident fixed crit team The North London Thundercats Black Metal Bicycle Club this year!
Who are North London Thundercats Black Metal Bicycle Club?
You probably already know, but what these guys and girls are doing is pretty awesome. A cycling team based in North London, the North London Thundercats mean business; racing track, road, fixed gear crits and cyclocross there is nothing these guys can't do (not to mention their infamous drag races and socials). Whilst racing is important,  pizza eating is also a priority.
They are also the brains behind the wicked Thundercrit, Thunder Cross and Thunder Track races, if you haven't heard of it it's worth checking them out for a Black Metal take on bike racing!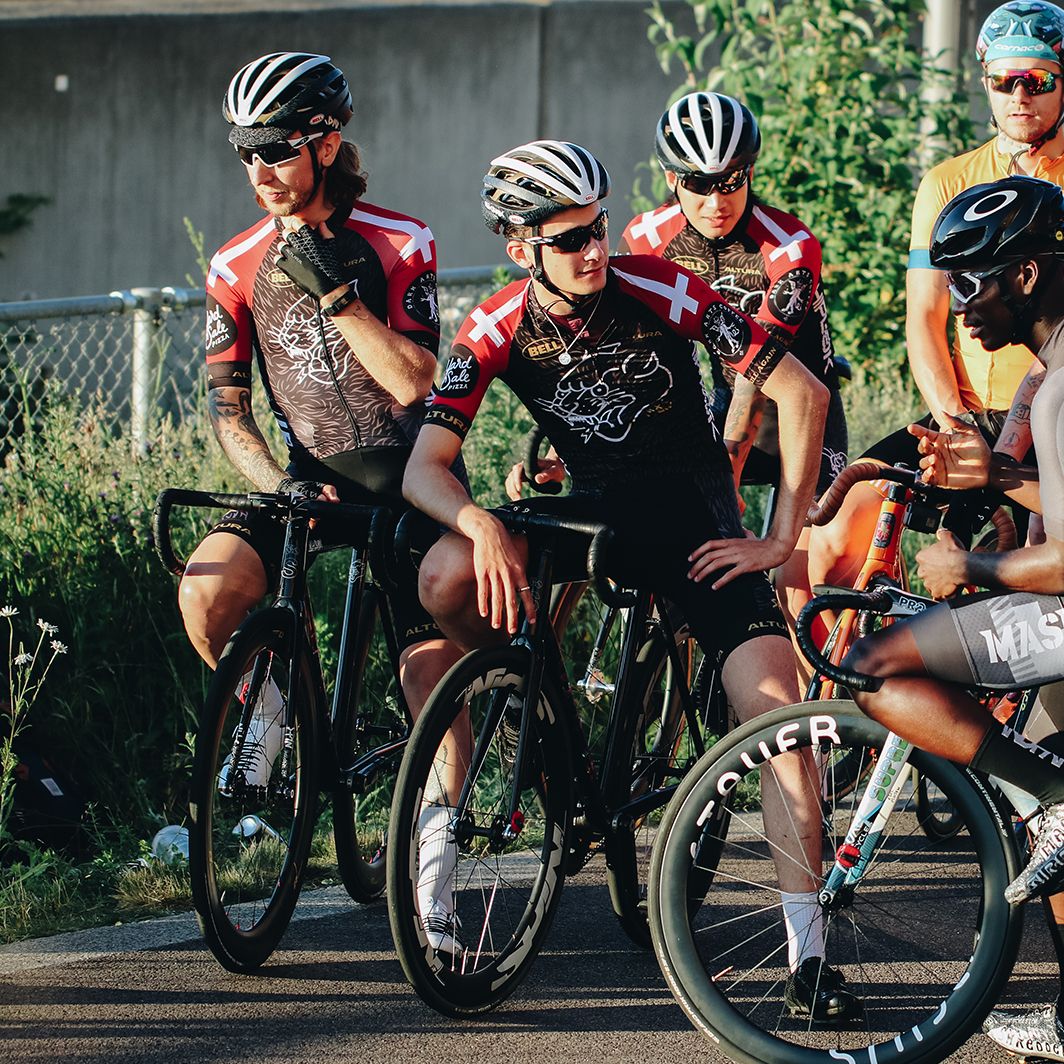 The Partnership
We are super excited to be supporting the team not only will they be covered with our fairer, community-based Laka insurance but we will be teaming up together to create awesome content for cyclists and to educate on how important being covered by insurance can be!
"Knowing that our bikes are covered for all types of races and travelling to them allows us to focus on the important things like actually racing and choosing which flavour pizza to order after a ride." - Rob Green, Owner of NLTCBMBC
If you want to see the Thundercats in action check out our Instagram this Saturday where they will be doing a #LakaTakeOver all day! As they head out on a social ride in Essex. If you have any questions for the riders about what it takes to race crits without brakes, how to train for crits or something utterly random, write it on our post below and the team will answer on our stories tomorrow. The more outrageous the better!