Just like in 2018, the Laka team has been reflecting on the jump we've made this year. It has been a crazy year for us, seeing our cycling community multiply by 10, getting involved in lots of local & national cycling events and continuing to develop our platform to bring our members more Laka goodness.
We want Laka to be completely transparent, so we are going to showcase our 2019 journey:
Savings
First off, the savings. The Laka insurance model has helped cyclists save for another year! We haven't hit the cap and the lowest payment to this year was 37.6% of the cap in March. Laka members experienced the benefits of our model: Pay a fair price in summer and unlock greater savings in the winter months when fewer people ride. Of course, the better everyone in the community takes care, the lower the cost are to everyone, across the year.
We can proudly say that our members saved an average of £77.63 over the whole year!
Customer Growth
2019 was the year that we spread out across the land meeting cyclists from all walks of life at events up and down the country. We were at the London Revolution, the Tour de Yorkshire, L'Etape UK, the Ride Across Britain and many more. Our Laka-coloured tent was centre-stage, as a beacon for the Laka community!
We also continued our own event, the annual Laka Halloween Ride! An evening of off-roading around the trails of Epping Forest, finishing with beers at Brewdog Shoreditch. This event was extremely popular, with over 30 riders coming down for some fun after dark!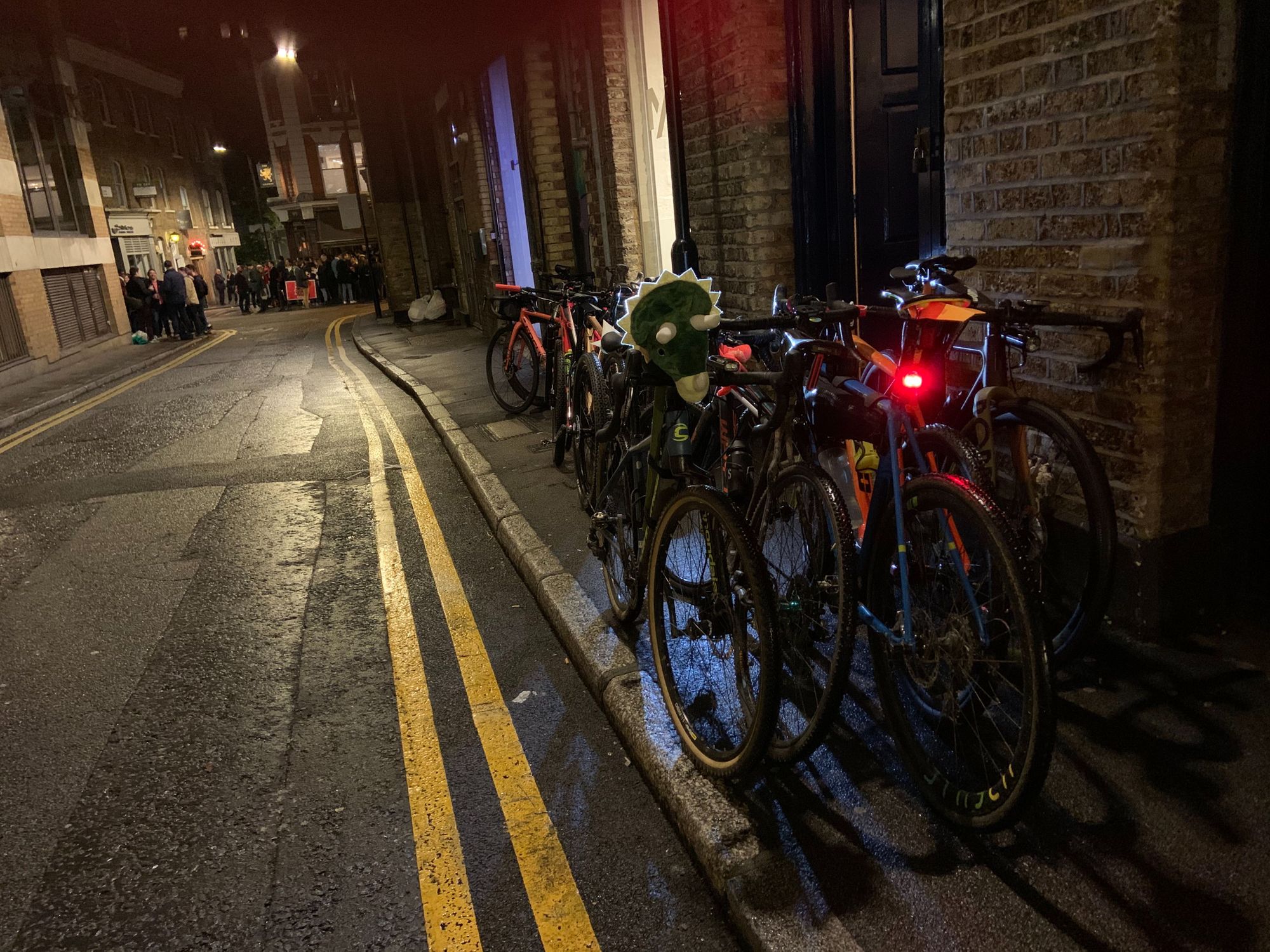 Of course, our growth has been greatly helped by the podcasts, which many of you may have discovered us from! This year has been insane, right from the spring classics up until the Yorkshire World Championships, we've had a blast listening to the Cycling Podcast, the Rouleur Podcast, the Bradley Wiggins Show & Home Roads along the way.
The Laka Club
The Laka club is going from strength to strength with even more perks being added to the roster. Members can obtain offers from Wahoo, Zwift, The Out, Hiplok, Hexlox, Cycling Weekly, Restrap and 3rd Party Liability from ourselves - chapeau!
We've also been able to look after our injured members like Hamish through the recovery pack:
"I had a very nasty fall on a ride from London to Brighton over the summer. My collarbone bravely sacrificed itself to make sure the bike was undamaged, but my helmet needed replacing, with Laka organising a new one to arrive before I was even out of surgery! On top of this, they also sent round their recovery pack, delivered by a very smiley bike messenger, which meant I could keep my legs spinning and really helped ease my return to cycling outside once I got the all-clear. I think this is a brilliant idea and really shows Laka's commitment to keeping you riding."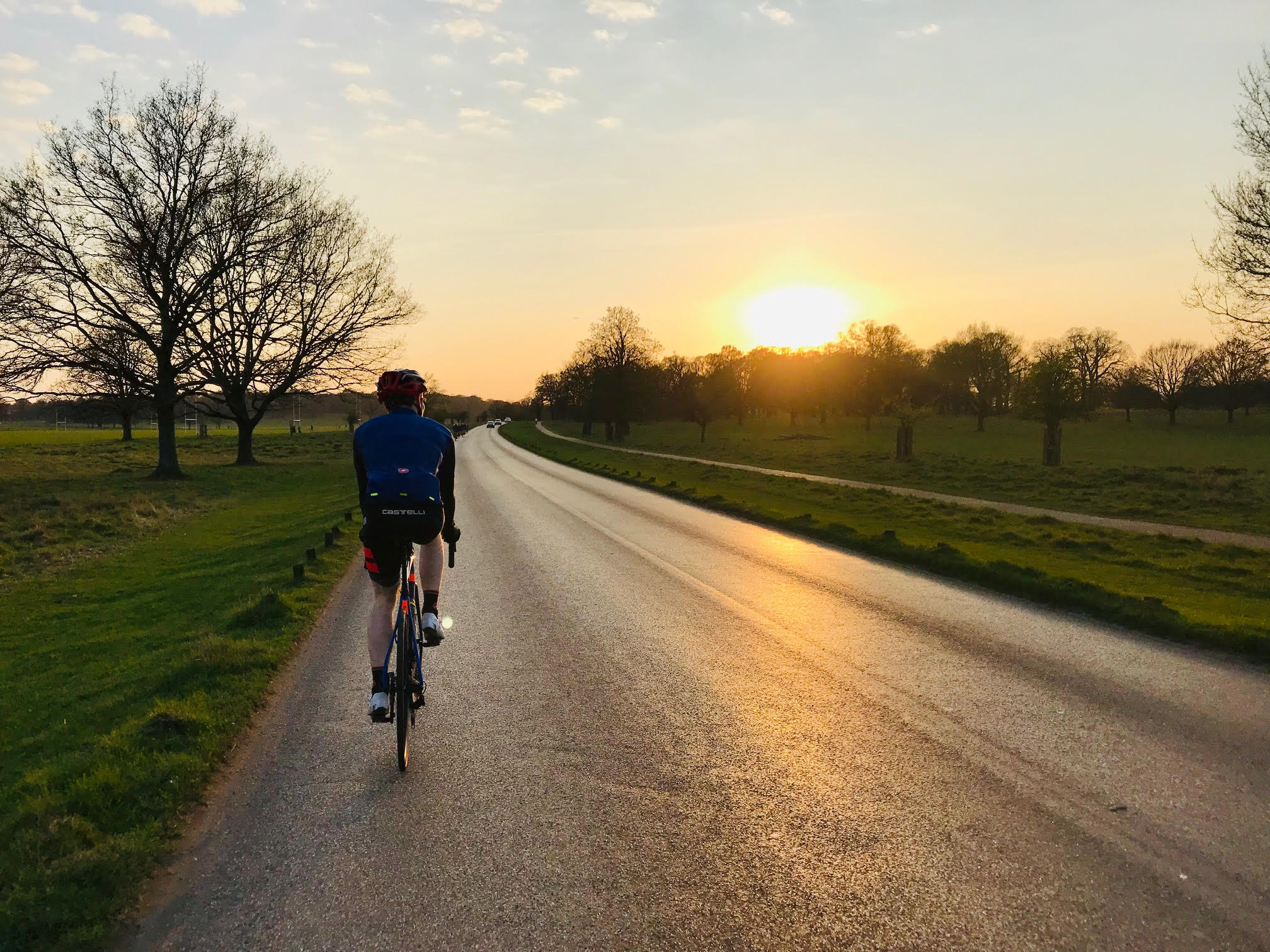 Our 3rd party liability cover has been relaunched for 2020 providing £2m of coverage. It costs £12, however we will provide you with £12 in Laka Credit if you have a bike policy with us! If you don't already have a policy with us, you'll receive a nice £12 bonus waiting for when you do!
Giving Back
We've enjoyed giving back to the cycling landscape, whether that's supporting events, charities or sponsoring local cycling clubs. We've continued to support World Bicycle Relief and riders have been pledging their pounds to help individuals through the power of bicycles!
It's also been awesome watching our race teams, Team LDN, North London Thunder Cats, Team Tekkerz, Morvelo Basso & Richardsons Trek rep the Laka logo whilst smashing it up on home turf! Ready to do it all over again next year.
Reviews
We must give thanks for the hundreds of customers who have reviewed us across Facebook, Google and SmartMoneyPeople! We have received almost exclusively 5-star reviews (>99% are 5 stars!) and are proud to be recognised for doing something right!
Birthday
Celebrating our first year in the market was the perfect way to kickstart the year at Rapha Soho. Investors, partners and friends came together to celebrate a year of disrupting the cycling and insurance business.
During the event, the Rapha store became a stage for guests to experience Wahoo's KICKRsmart trainer in concert with Zwift, bringing out their competitive side whilst showcasing one of Laka's Club perks.
We are excited to be celebrating our 2nd year in exactly the same fashion in January 2020⚡️Want to come? Drop us a line.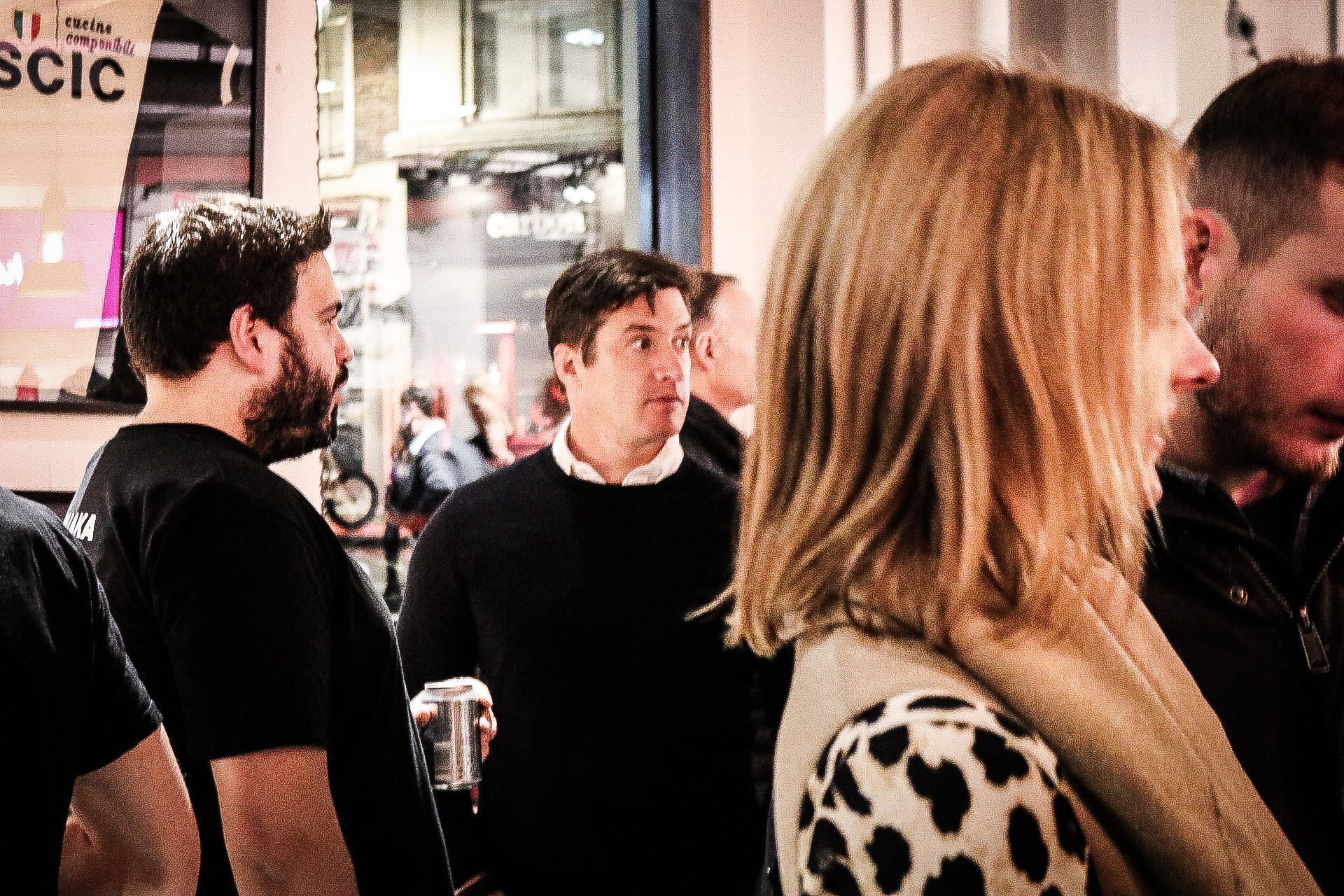 Our Terrific Team
Our team has helped Laka thrive in the cycling and insurance space, being the centre of how the company operates. Our super efficient claims team, our energetic marketing team and our savvy tech team down in Bristol, we all strive to improve our members' Laka experience! As well as our team on the ground in Malaysia, that are spearheading the operation for Laka out East!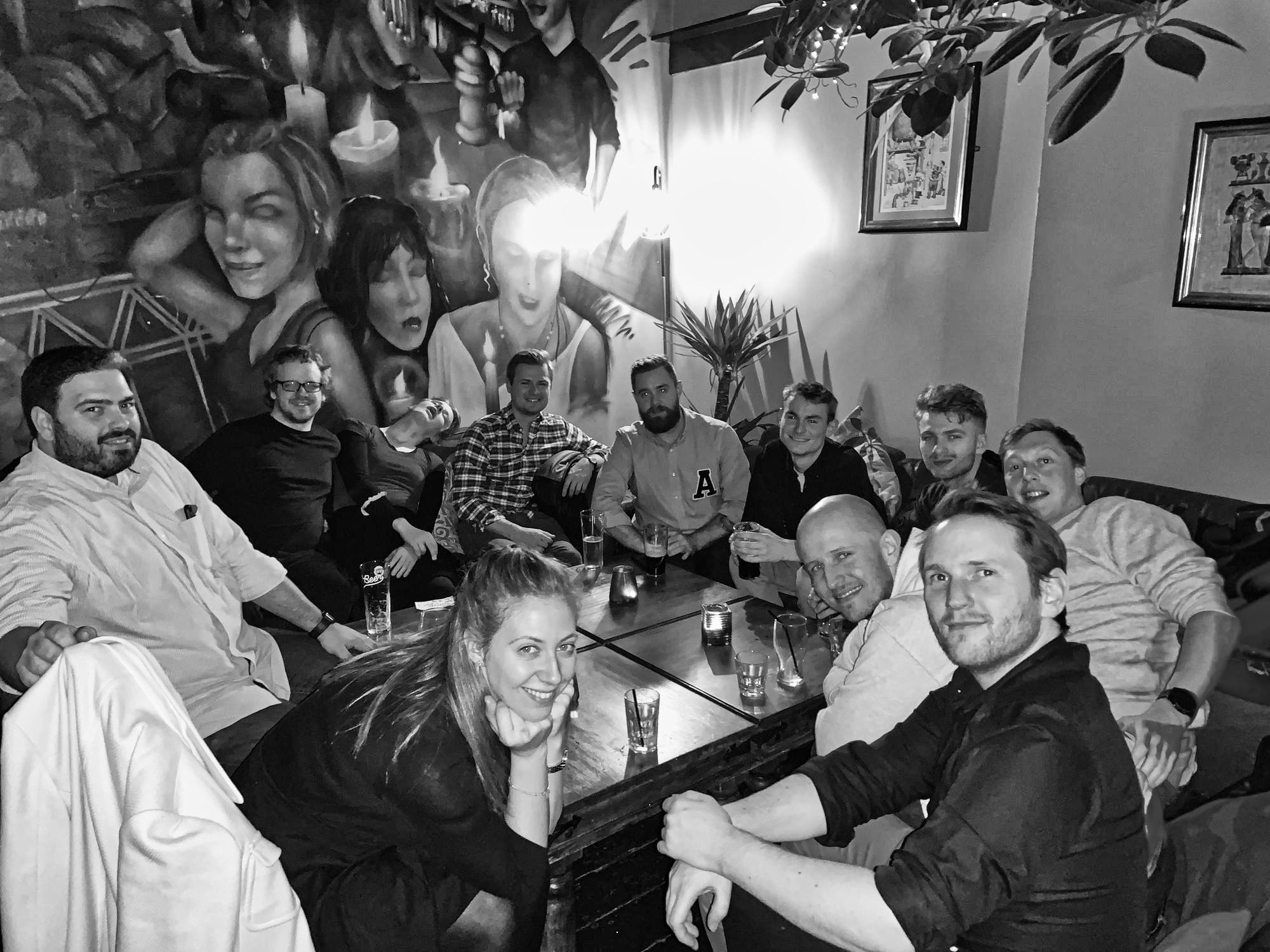 Hiring
The continuing growth of the company also means our team is growing too! We are currently on the hunt for talent in both the cycling and insurance world, with a need for a: Growth Lead, Marketing Lead, Finance Manager / Financial Controller, Head of Compliance, Customer Service Specialist and a Country Director for the Netherlands!
If you are interested or want to know more we would love to hear from you!
Awards & Recognition #Winning!
Building upon last years success, Laka has taken home more awards from Best Cycle Insurer at the Insurance Choice Awards to winning the Insurance Start-up Award at the The British Insurance Awards! We also made the Insurtech 100, which is an annual list of 100 of the world's most innovative InsurTech companies selected by a panel of industry experts and analysts.
From the Telegraph to the Evening Standards, Laka was featured in articles around changing insurance and cycling forever.
And thanks to you...
Our community has helped drive the Laka growth and spread the message of fairer insurance! Whether you've been with Laka since day 1 or have joined in the last month thanks for supporting us!
We're looking forward to starting the next year in our journey together!