Our pancake recipe can be used to fuel up before a ride as it's packed with oats to keep your energy stores topped up. This recipe is also the perfect rest day treat by simply adding in some protein powder of your choice. The added protein powder gives that extra kick to your recovery before your next ride. Remember to use a plant-based protein powder if you want your pancakes to be vegan!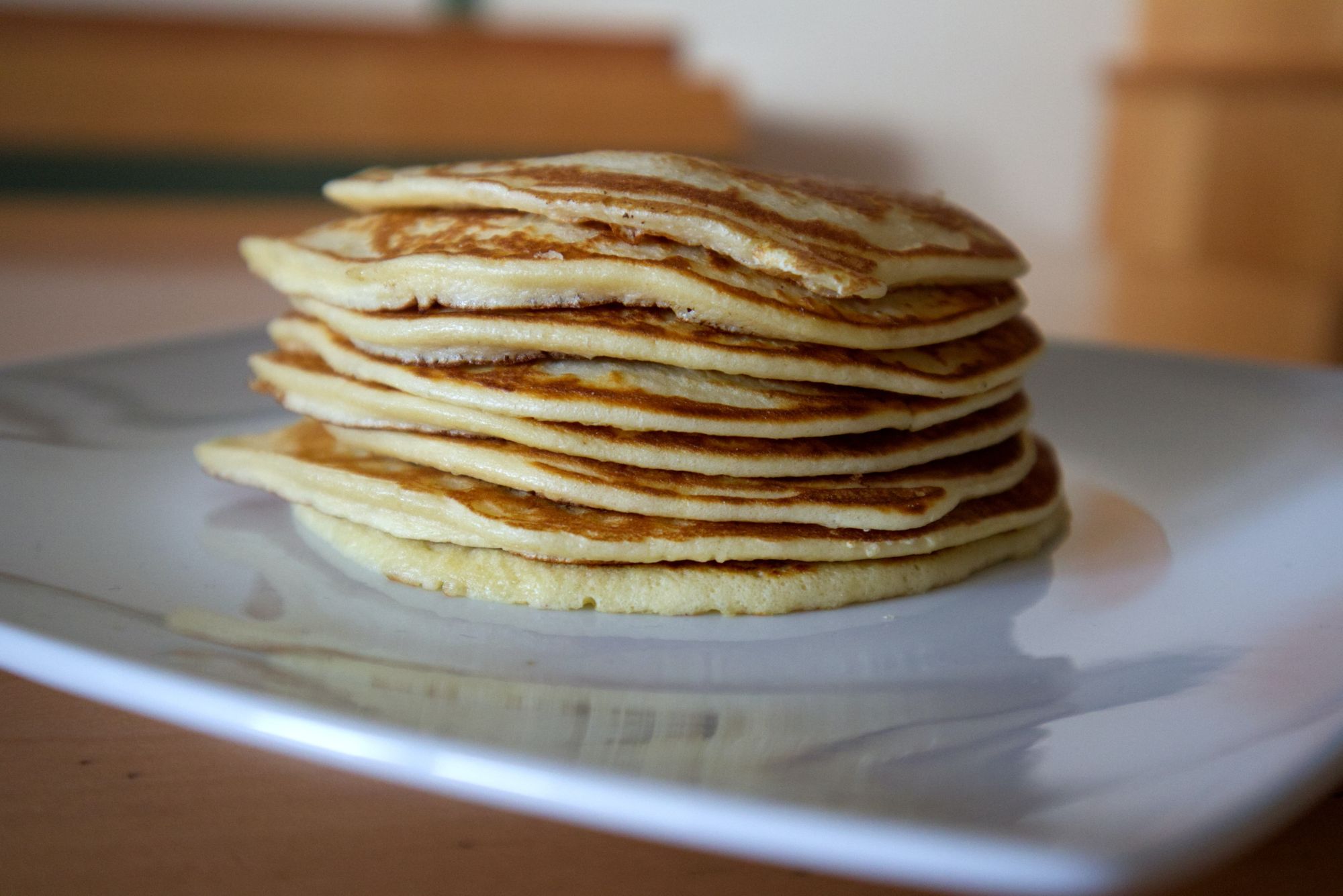 Pancakes are also the secret weapon of some of cycling's biggest stars. Tom Pidcock adds pancakes into his diet as they taste good and give you good energy.
"For a 'cross race, I have breakfast, and then three hours before I have pancakes with berries and maple syrup. That's morale food actually – it's nice and gives you good energy."
You can top your pancakes however you choose. Some fresh berries, peanut butter, and chia seeds are all great options that are packed with nutritional benefits. Maple syrup is great for getting your pancakes to be perfectly sweet.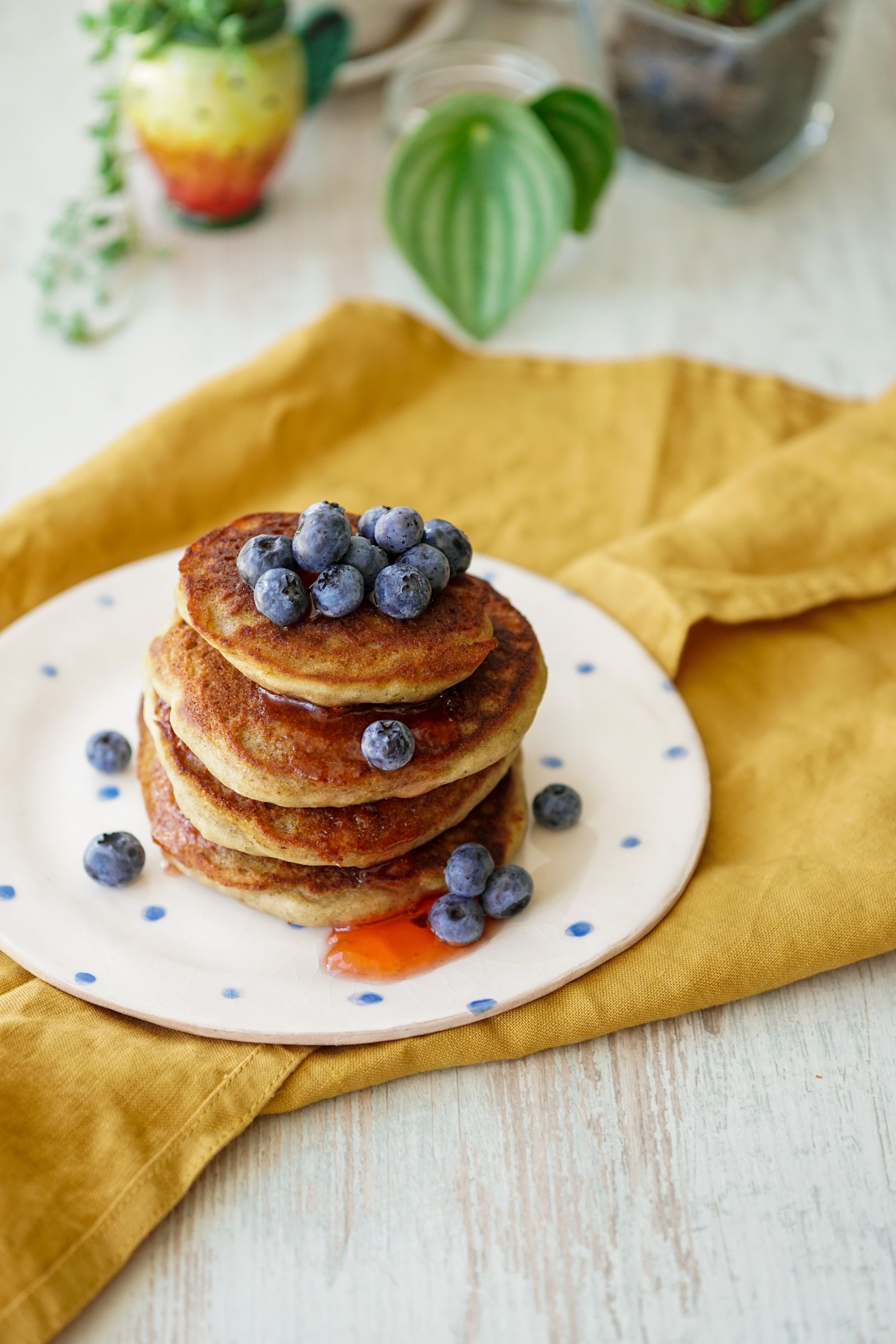 Ingredients:
50g - oats
1tsp - baking powder
½ - banana
100ml - almond milk (or other plant based milk)
25g - protein powder (optional)
You will need:
Instructions
Add all of the pancake ingredients into a blender and blend until smooth.
Add 2 tbsp of coconut oil to a frying pan
Cook for about 2 minutes, flipping as you go to get both sides evenly cooked.
Serve with your choice of toppings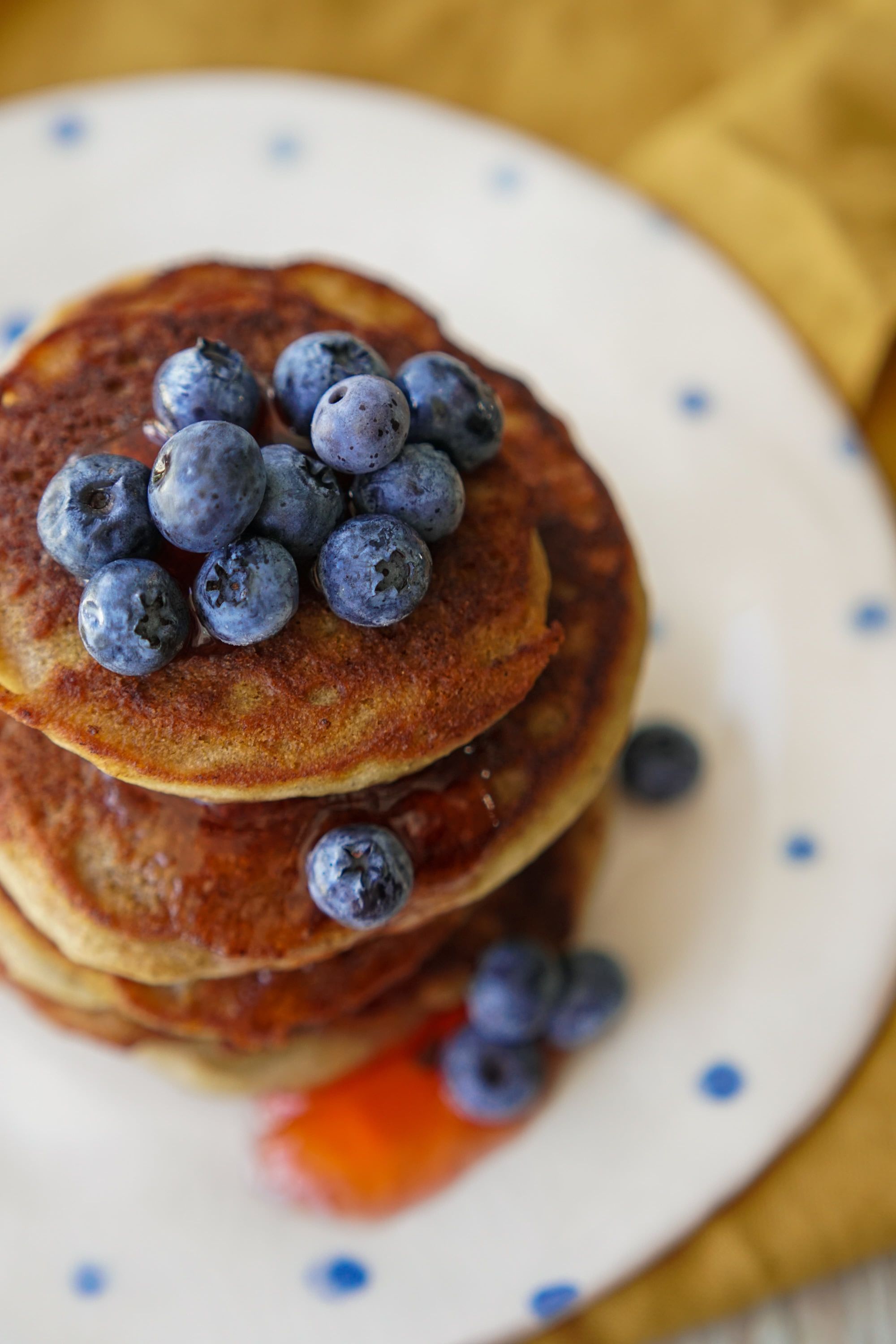 What's your favourite pancake topping?
Drop into Laka's Facebook group to join in with the discussion.
JOIN OUR FACEBOOK GROUP