Allen keys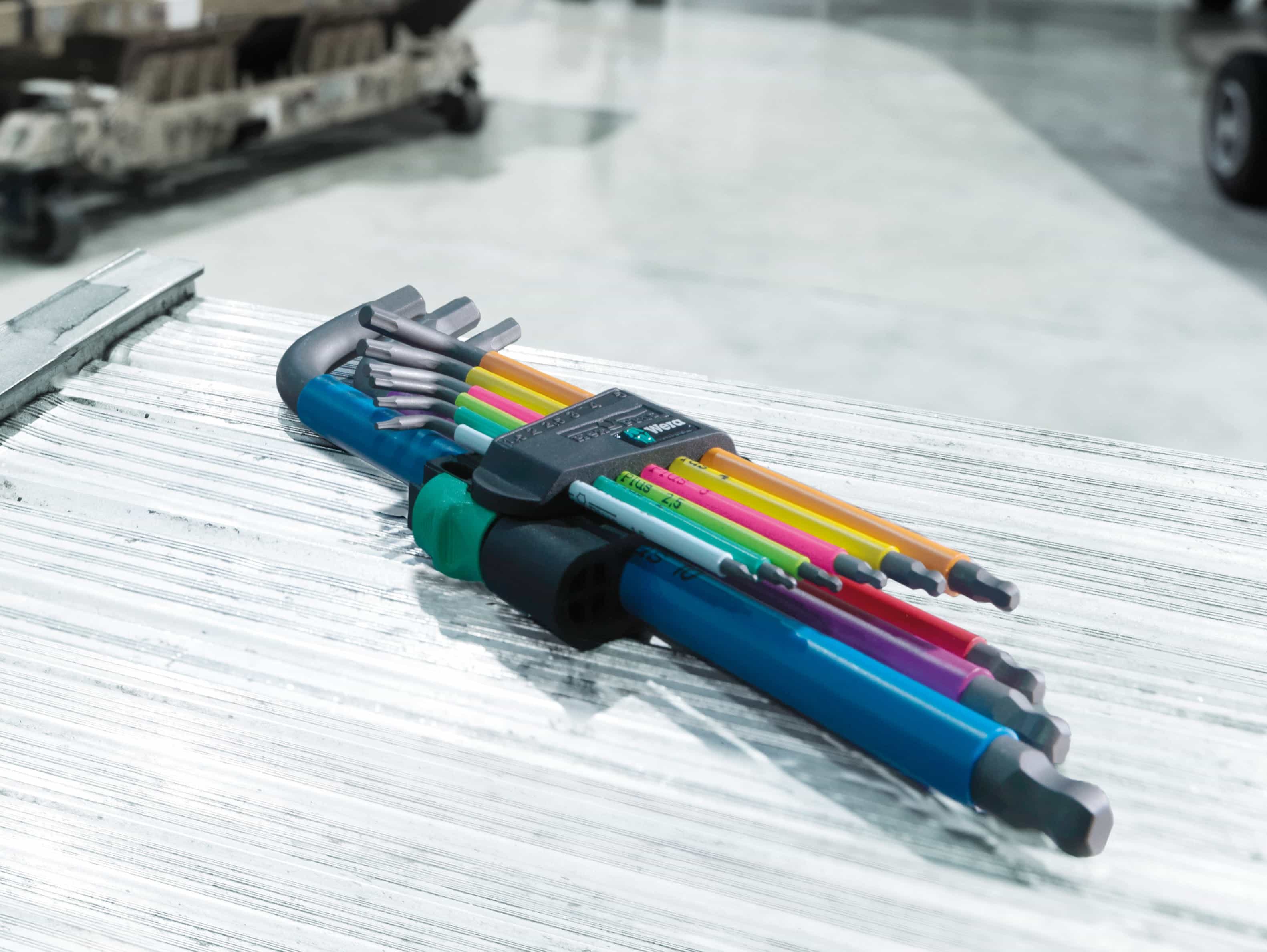 The most obvious and well-used tool in any cyclist's toolbox has to be the humble Allen key, also known as a hex key. From making fit adjustments such as saddle height to preparing your bike for travel, switching out parts or removing a thru axle, Allen keys really do the heavy lifting when it comes to bike maintenance.
For such well-used bits of kit, it's well worth treating yourself (and your bike) to a good quality set, which will not only make the job more enjoyable, but also reduce the likelihood of rounding out bolts. A true nightmare.
In addition to a good set of Allen keys, some riders also use a ratchet with allen bits, such as the Topeak Ratchet Rocket, which can make light work of tricky to reach fixings such as bottle cage bolts.
Track pump
As your main contact area with the ground as you ride, getting your tyre pressures spot-on is essential to getting the most out of your ride, whether you're taking to tarmac or the trails.
A track pump makes light work of tyre inflation and pressure adjustments in your home workshop, which is especially noticeable when using a smaller pocket pump when you're on the go!
If you're running your bike in a tubeless setup, or are considering it in the future, then opt for a tubeless ready track pump, which can hold pressurised air for a quicker release for seating tubeless tyres.
If you already have a standard track pump and would like to use it for tubeless setups, a great middle-ground is the addition of a canister such as the Airshot or Schwalbe Tire Booster, which allows you to achieve the same result using your existing pump.
Tyre levers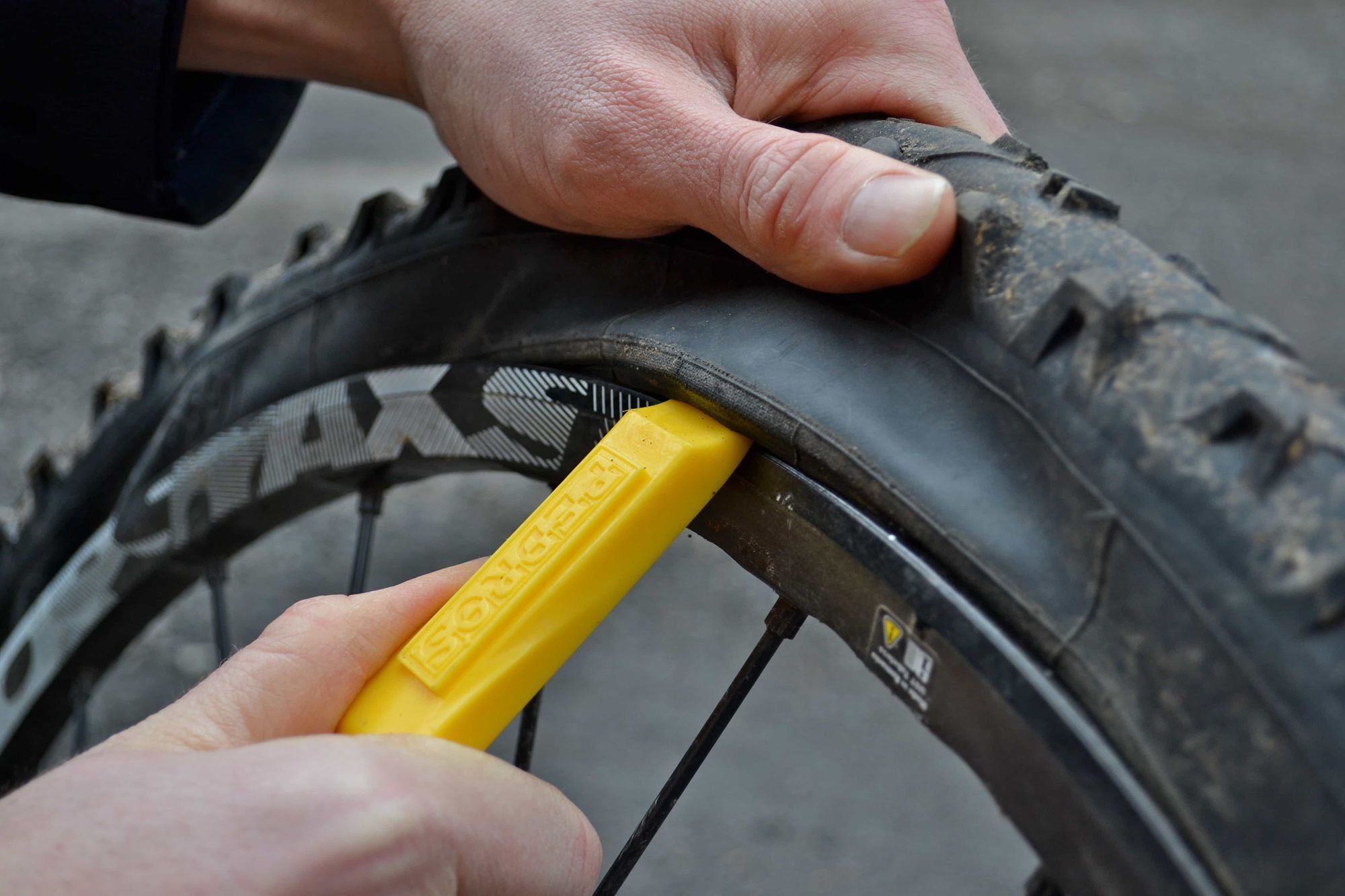 It may seem a bit simple, but a quality set of tyre levers can both save your thumbs and your sense of humour when it comes to removing and fitting tyres. They're both essential bike tools to carry, and one for your toolbox at home.
Check out chunkier models from Pedros and Unior that'll be less likely to snap when trying to shift tougher tubeless tyres.
Torque wrench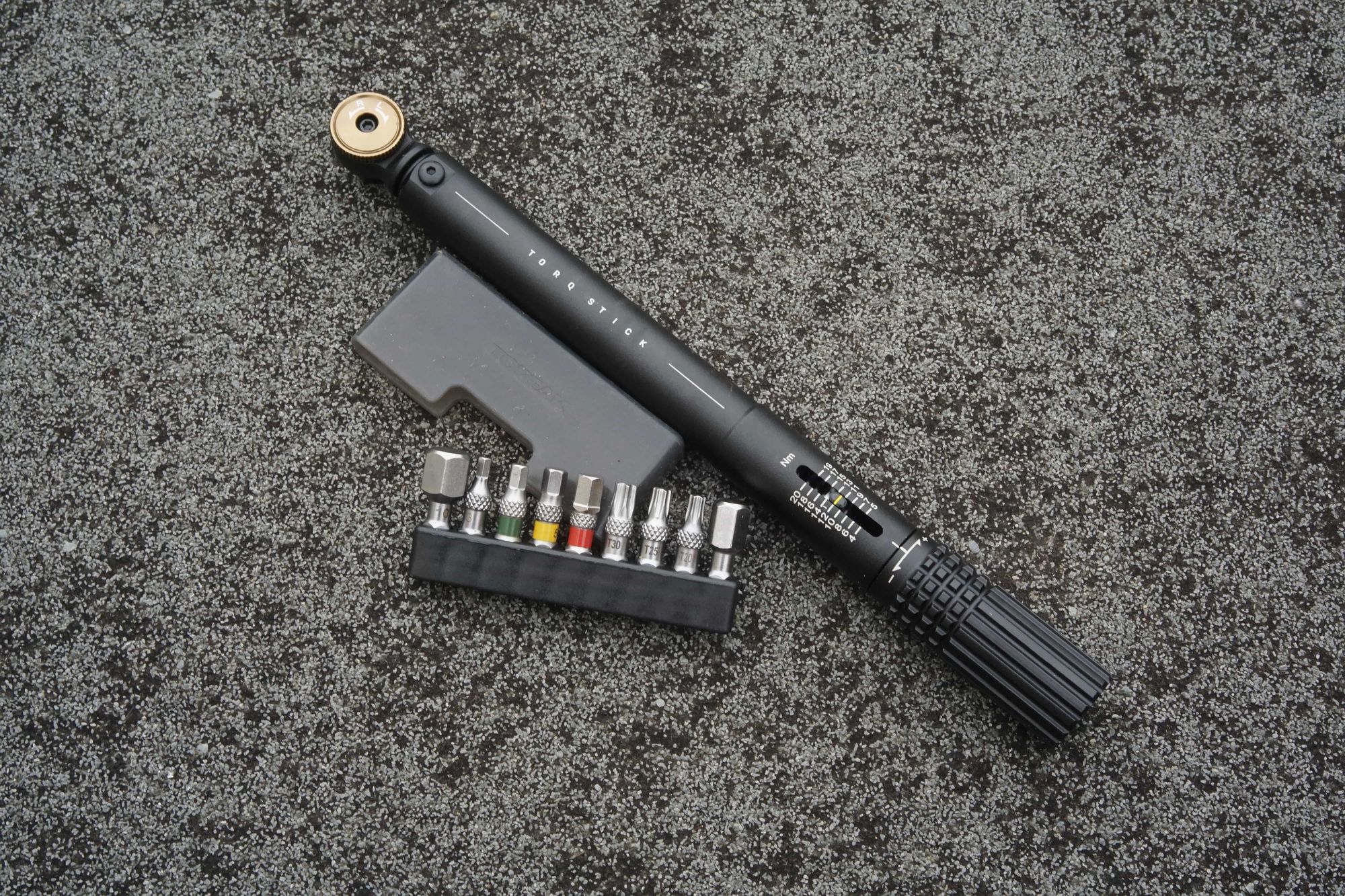 If you have any carbon fibre parts on your bike such as the handlebars, seatpost or the frame itself, then using a torque wrench is an absolute must.
This will allow you to clamp your seatpost and handlebars to the exact recommended torque without risking either under-tightening or damaging them.
The same goes for the frame: not a part you want to write off in your home workshop through carelessness!
Chain tool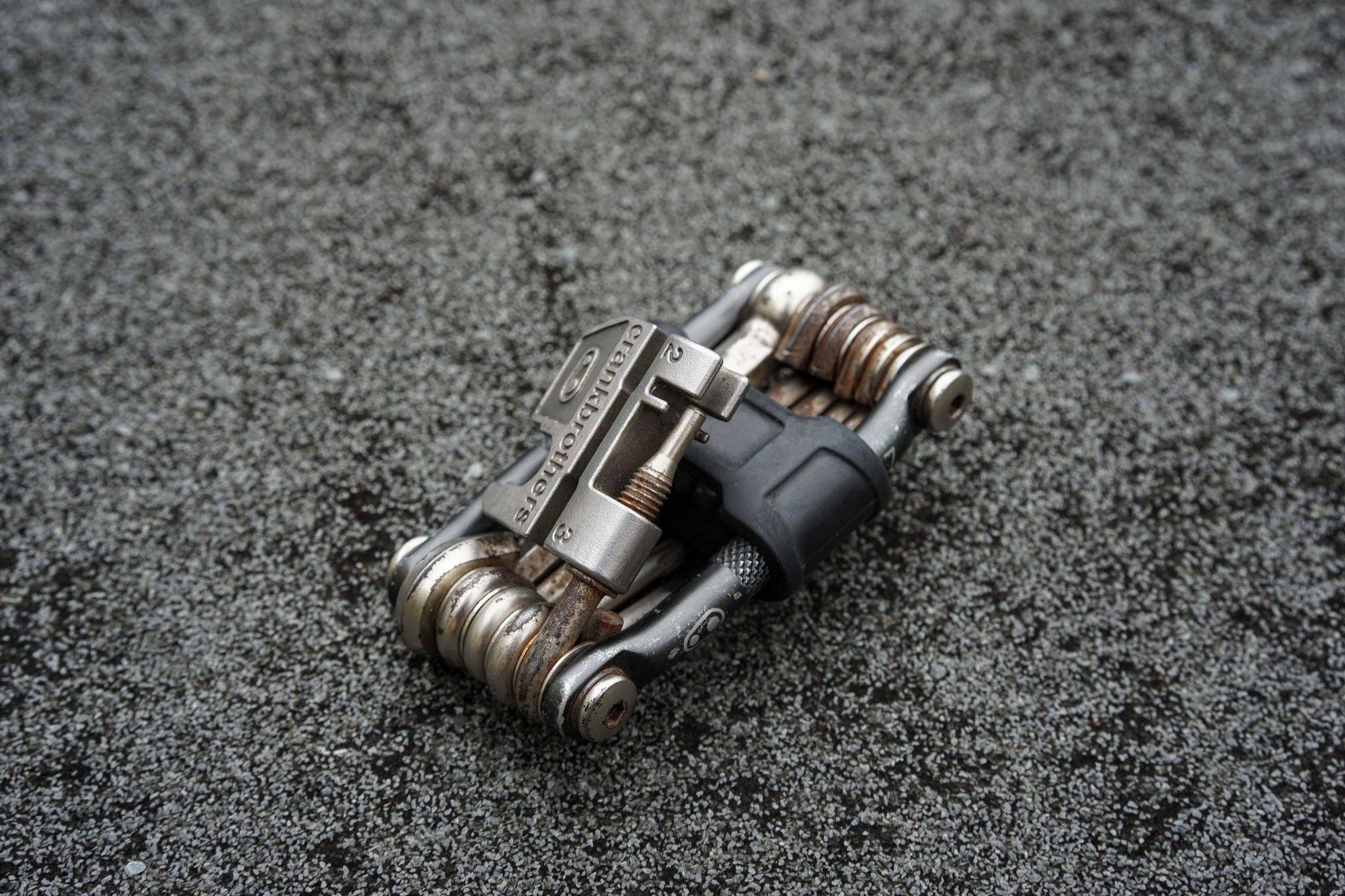 A chain tool is certainly a must have bike tool, which you'll need to remove and replace a chain. This device secures onto the chain and pushes out the central pin in a chain link, allowing you to break the chain.
If you're fitting a new chain using a pin, you'll need to use the chain tool again, but it's more common to install a quick-link these days which doesn't require the use of the tool.
Some more comprehensive multitools such as the Crankbrothers M17 have these included, which is highly recommended for your riding kit too, or you can find stand-alone chain tools for your home workshop.
Chain checker
One of the first parts to wear on your bike will be your chain. After all, it takes a lot of strain!
A simple chain checker will allow you to see how worn your chain is, so that you can replace it before it becomes overly worn, which will have a detrimental impact on shifting quality, as well as on other parts such as your cassette and chainring(s).
How often you should replace your chain depends on what type of chain you're running, so check the manufacturer's recommendations.
Cassette tool and chain whip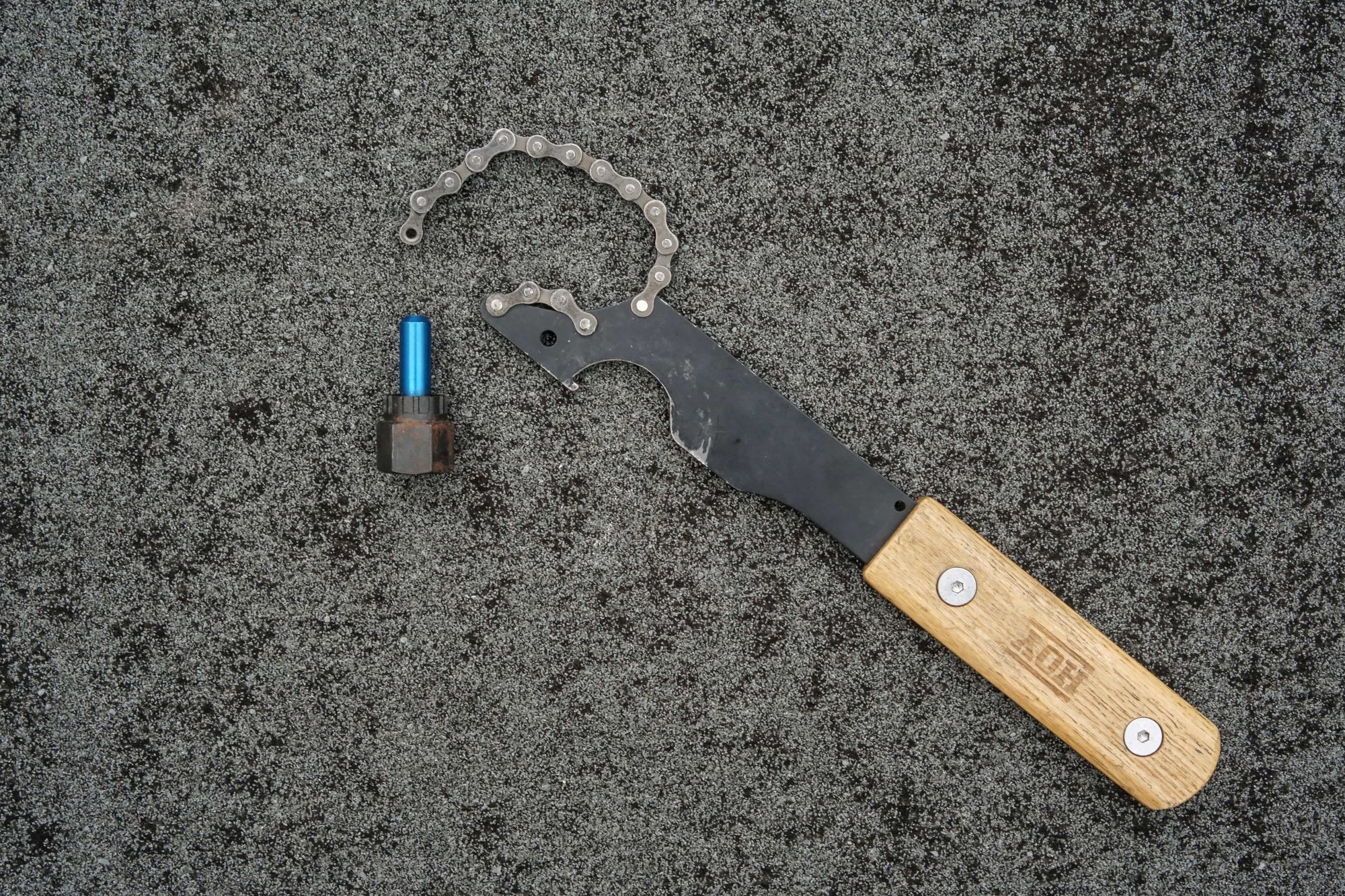 Fitting a new cassette or switching between two wheelsets? A simple cassette tool and chain whip will be needed to help make light work of removing and fitting your cassette.
You'll need to make sure you get the right cassette tool for your component brand and model, though the chain whip, which grips the cassette, is universal.
Cleaning brush set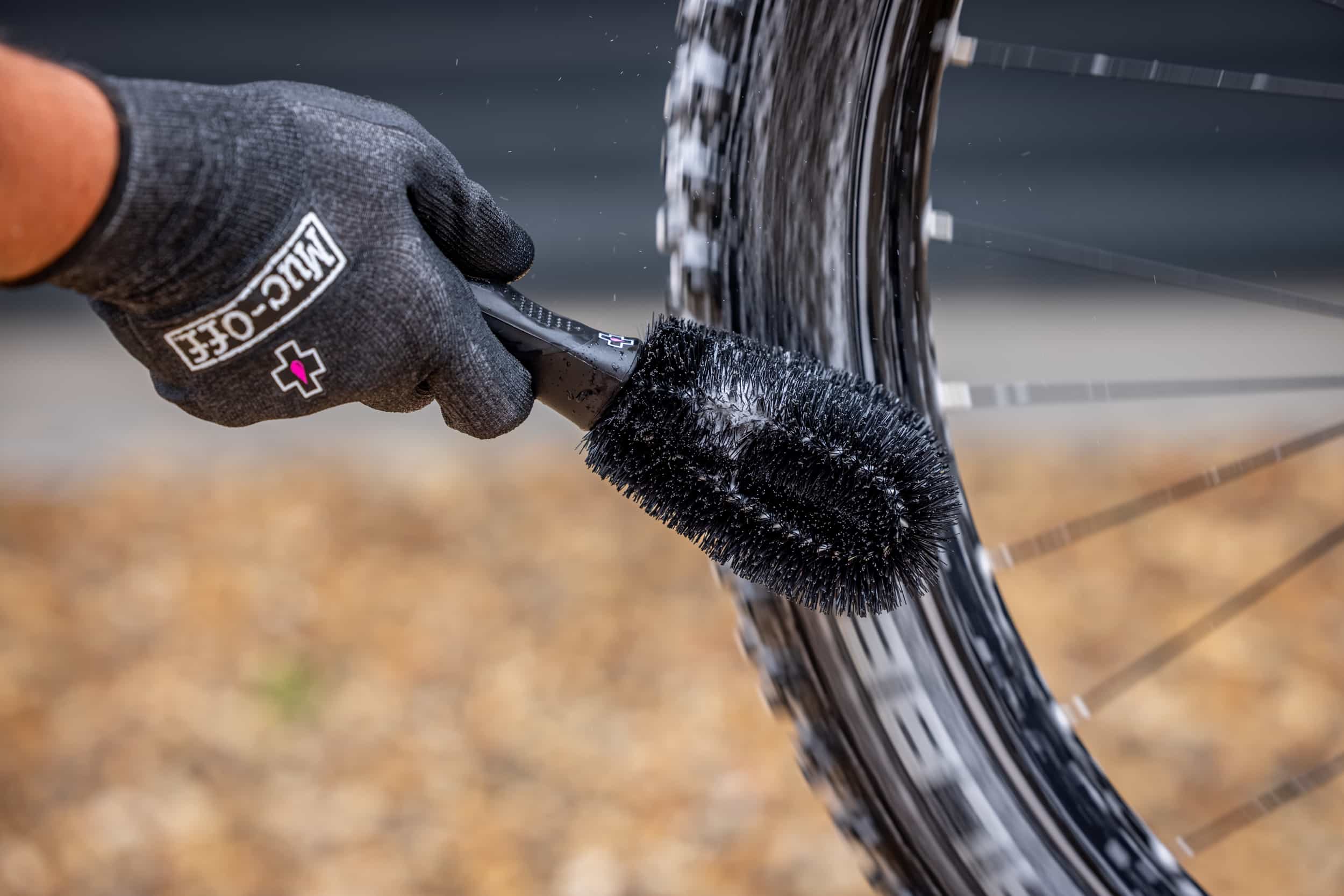 Some of the best maintenance that you can do is to keep your bike sparkling with a regular wash. Not only will removing dirt and grime from your drivetrain and bike help to reduce the rate of wear, but it'll also allow you to closely inspect your build.
A decent set of brushes can help you clean efficiently and effectively, with different brush shapes, sizes and compositions for getting into some of the harder to reach places such as wheel hubs.
Get award-winning insurance cover for your bike. The ultimate bike protection tool. Insurance covering theft, accidental damage, loss, & more. So you can ride free knowing Laka has your back.