The annual Laka Halloween ride is back! And it's completely free!
For the second year running, the Halloween ride will have even more treats for the Laka community, as we navigate Epping Forest after dark!
There will be gifts on hand provided by Hip-Lok, Muc-Off, Tribe Nutrition, Milltag amd Stance making it a ride not to be missed!
After the success of last year's ride, this year is set to be bigger and better than before!
What to expect on the day?
The ride will meet at 6pm at Milltag HQ (3 RAVEY STREET, LONDON, EC2A 4QP) on FRIDAY the 1ST of NOVEMBER.
We will roll out at a comfortable pace, heading towards Epping. As we leave the road behind, you'll need to set your lights to full beam as we head into the darkness!
If you have never ridden off-road in the dark before, it's a surreal experience and is a unique thrill unlike any other type of riding. The shadows continually move behind the trees, the silence is eerie and you are cycling into a narrow beam of vision. Most of all, it's a great laugh and a way to explore your surroundings in an unusual way - something you must try!
Prepare to get GROADY as the 24K route around the forest consists of gravel sections, road sections and even some single track - spooky!
The whole route is 54k in total and our speed will be the pace of the slowest rider - no one gets left behind.
The ride will finish at around 9:30 for some well earned beers and pizza! 🍕
Gravel Ride? What bike do I need?
The beauty of gravel riding is that any bike will get you round! Of course, the latest gravel bike would be everyone's preferred option... but a mountain or cyclocross bike will be completely fine.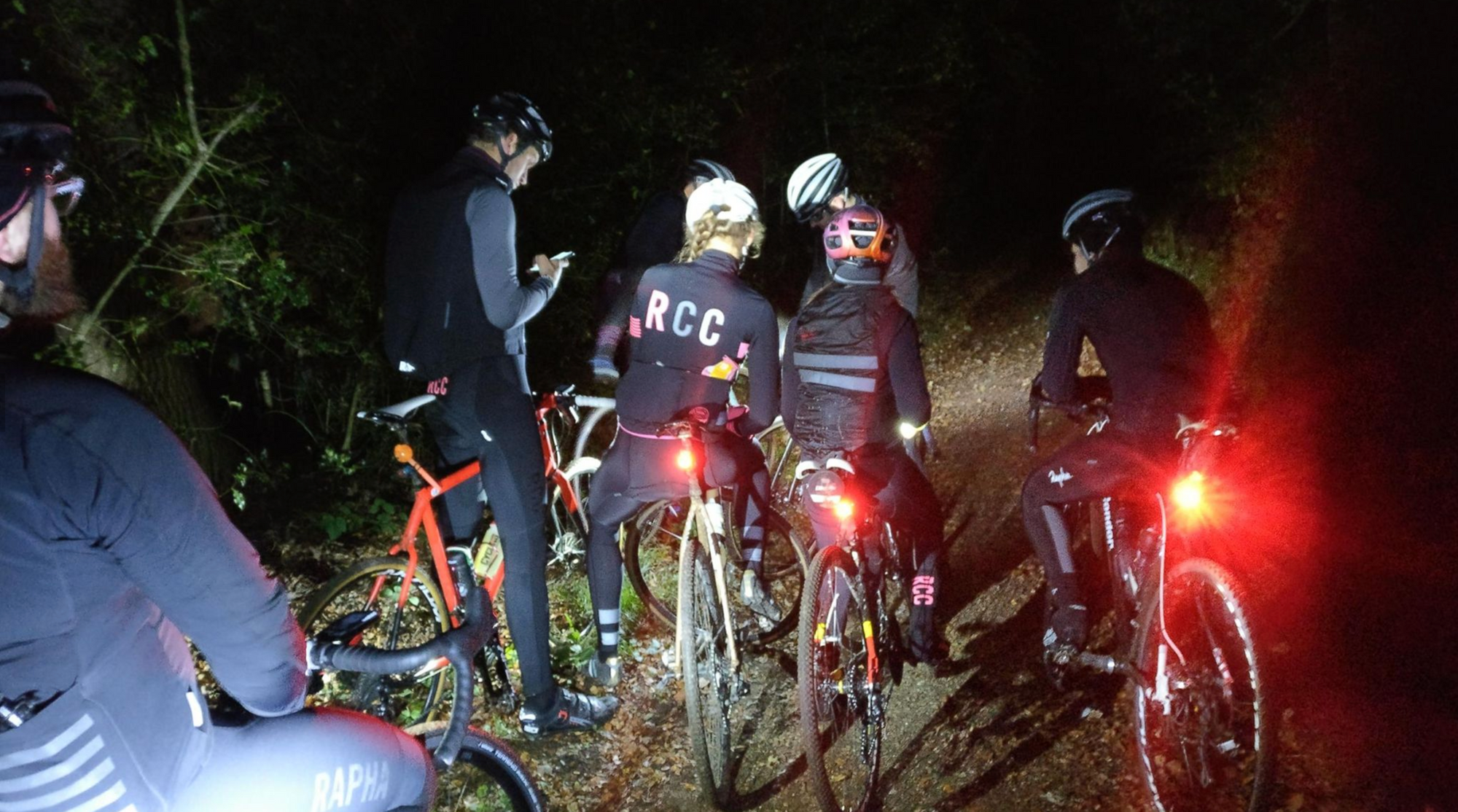 What to do before the ride?
Click going on our Facebook event! ✅
Charge your lights (brighter the better) 🔦
Download the route (https://ridewithgps.com/routes/31265025) 💻
Set up your bike (fit knobbly tyres, you'll be glad you did!) 🔧
Wear a helmet (no helmet, no ride) ⛑
Bring inner tubes & a multi tool (in case of an emergency) 🆘
Cover yourself up (it'll be cold!) ❄️
Join the Laka Club - it's completely free! 🤟
We look forward to seeing you there!
Whilst you are here...
... did you know that Laka's policy offers an additional £200 of roadside assistance should you get stranded with no way to get home? This can also be used to get you a new bike in a hurry should you need one for a race. At Laka we go the extra mile - find out more.