In the spirit of all things 420, we have teamed up with Chef Chris Bartlett to provide you with this recipe for a CBD-infused Breakfast Bar that will up your recovery game, as well as some other CBD food suggestions.
No idea what any of this means? Let's start from the beginning.
CBD (or cannabidiol) is a non-intoxicating compound found in cannabis plants. Unlike THC, it doesn't have any psychoactive effects (you know what we are talking about...). Instead it's said to help manage pain and reduce inflammation, with many other benefits besides. CBD is permitted by the World Anti-Doping Agency (WADA) and competitive athletes in a number of disciplines are already making use of it - including the pro peloton! The best part? You can legally buy it in the UK (and most European countries) - even your local Holland & Barrett should have it.
We met up with Chris, a cycling coach and former professional cyclist, to find out what his favourite way to consume CBD is. He previously worked as the Head Chef at Rapha Soho and you can now catch him whipping up British favourites at The Fat Duck.
So you're in very good hands. Enjoy!
Laka Tip: Want some extra 420 vibes whilst you get your chef on? Have a listen to this playlist:
The Triple B (Bartlett's Breakfast Bar)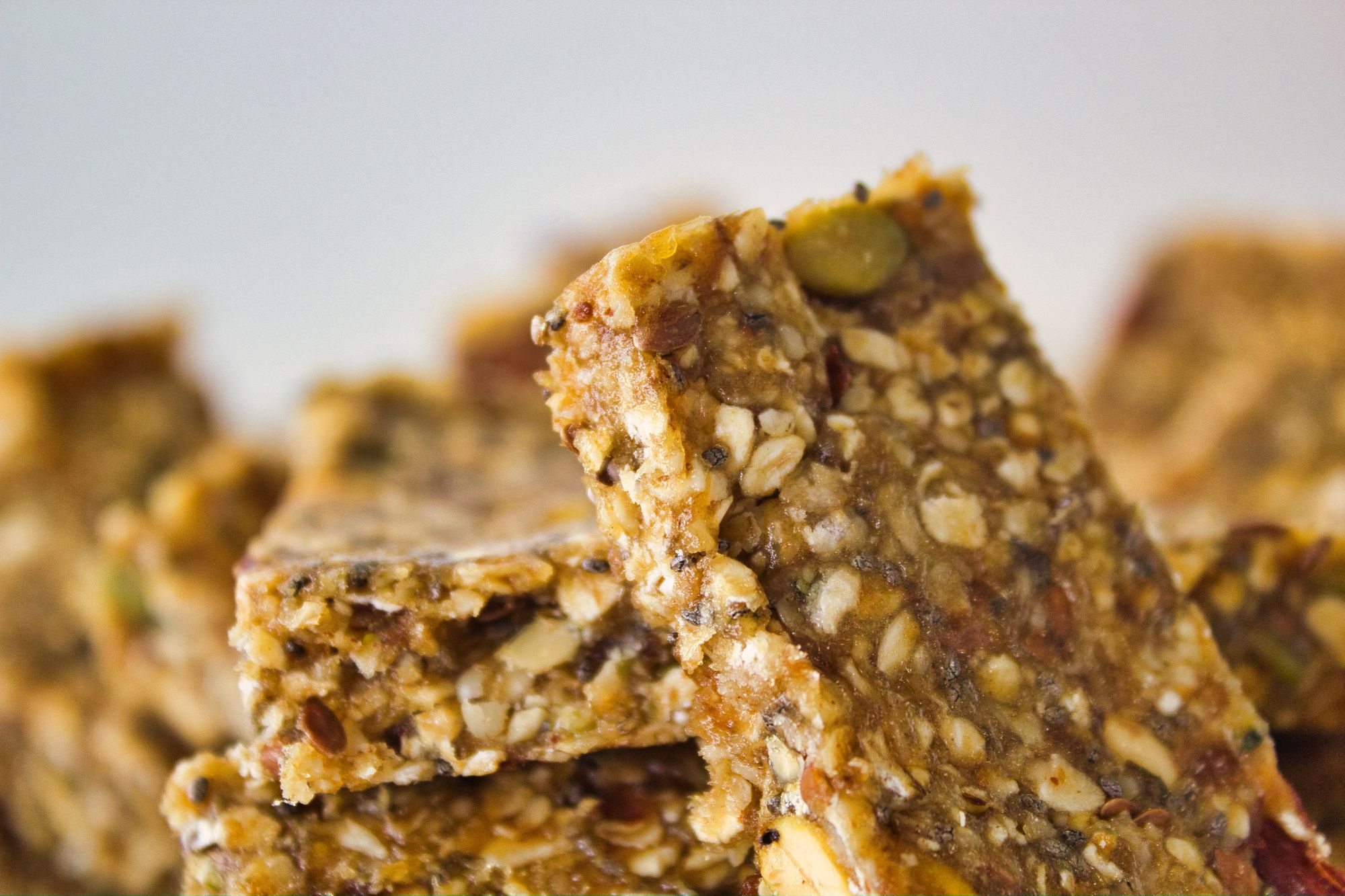 Ingredients:
250g rolled oats; sieved to remove any powder
450g pitted medjool dates
120g smooth peanut butter
115g maple syrup
40g almonds
40g hazelnuts
40g pistachios
25g chia seeds
25g carmelina seeds
30g hemp seeds
30g pumpkin seeds
20ml olive oil
CBD oil (150mg total): usually this is diluted down to about 10%. You only need approx. 1.5g of product for the whole recipe, giving c.7.5mg per bar. We used this one.
Method:
Spread the nuts and oats on two separate trays in a thin even layer. Cook in the oven until lightly browned and smelling delicious, approx. 10 mins @ 180ºC
Blitz dates in a food processor until nearly smooth - the end result should be malleable. Use a processor with some power, if the dates are a touch dry or hard, you might want to add a tiny bit of water to help things along.
Place the oats, nuts, date paste and seeds into a large bowl.
Warm the nut butter and maple syrup to hot tap temperature in a small pan.
Mix in the bowl with the other ingredients.
Add CBD oil to olive oil and mix into the bowl with the rest of the ingredients.
When combined, spread the mix onto a large baking tray lined with greaseproof paper.
Place a second sheet of greaseproof paper on top and lay a second tray on top of that. Weigh this down with a heavy chopping board and press down hard to ensure the bars achieve a tight and even consistency.
Cool in the fridge for 30 minutes and then cut into 20 squares. YUM, right?!
If you plan to take the bars on a ride with you, don't forget to wrap them in this lined foil to avoid a sticky mess in your jersey pockets.
Finish off your Bar with Minor Figures Coffee Drops
East London-based coffee roastery Minor Figures make Nitro Cold Brew Coffee with no dairy and no added sugar. The company sell their own 'post-coffee' CBD drops, designed to be dropped onto the tongue after drinking coffee.
The coconut flavour drops are meant to be a naturally calming remedy following the overconsumption of coffee!
If you don't have time to head to the kitchen, buy these chocolate edibles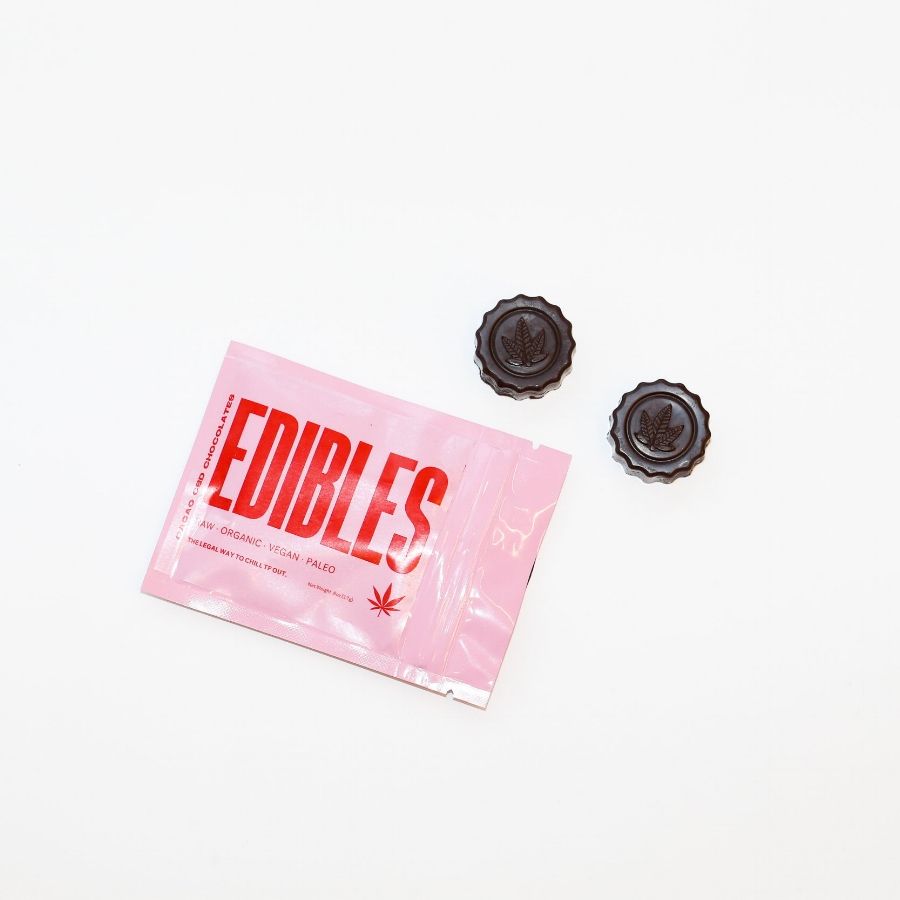 Enjoy these awesome little chocolates packed with the highest quality magical CBD oil, cacao, date paste and a touch of Himalayan sea salt. Order these bad boys online here or find them in your local London coffee shop!