We only have 9 more days of Giro d'Italia before the grand finale. With Stage 13 taking place in Turin today, we've put together 3 Italian favourites to whip up and snack on whilst you shout at the TV and watch your favourite riders inch closer to Verona and the finish line.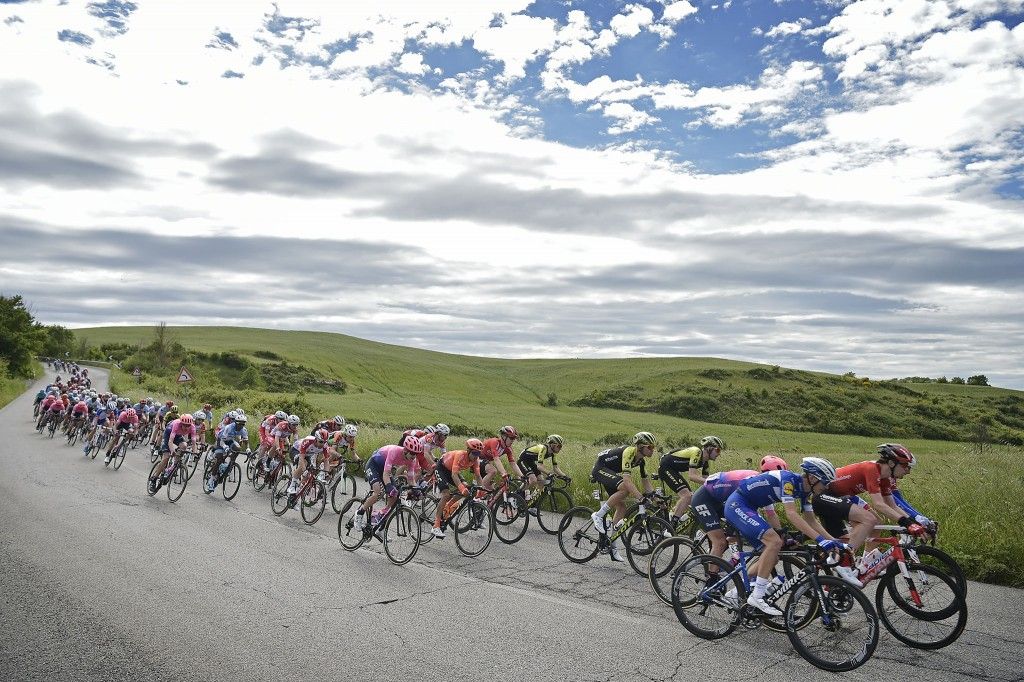 From Schiacciata to Supplì al telefono, all these mouthwatering spuntino (Italian snack) recipes from Great Italian Chefs are sure to make you feel like you're in the heart of the Italian action.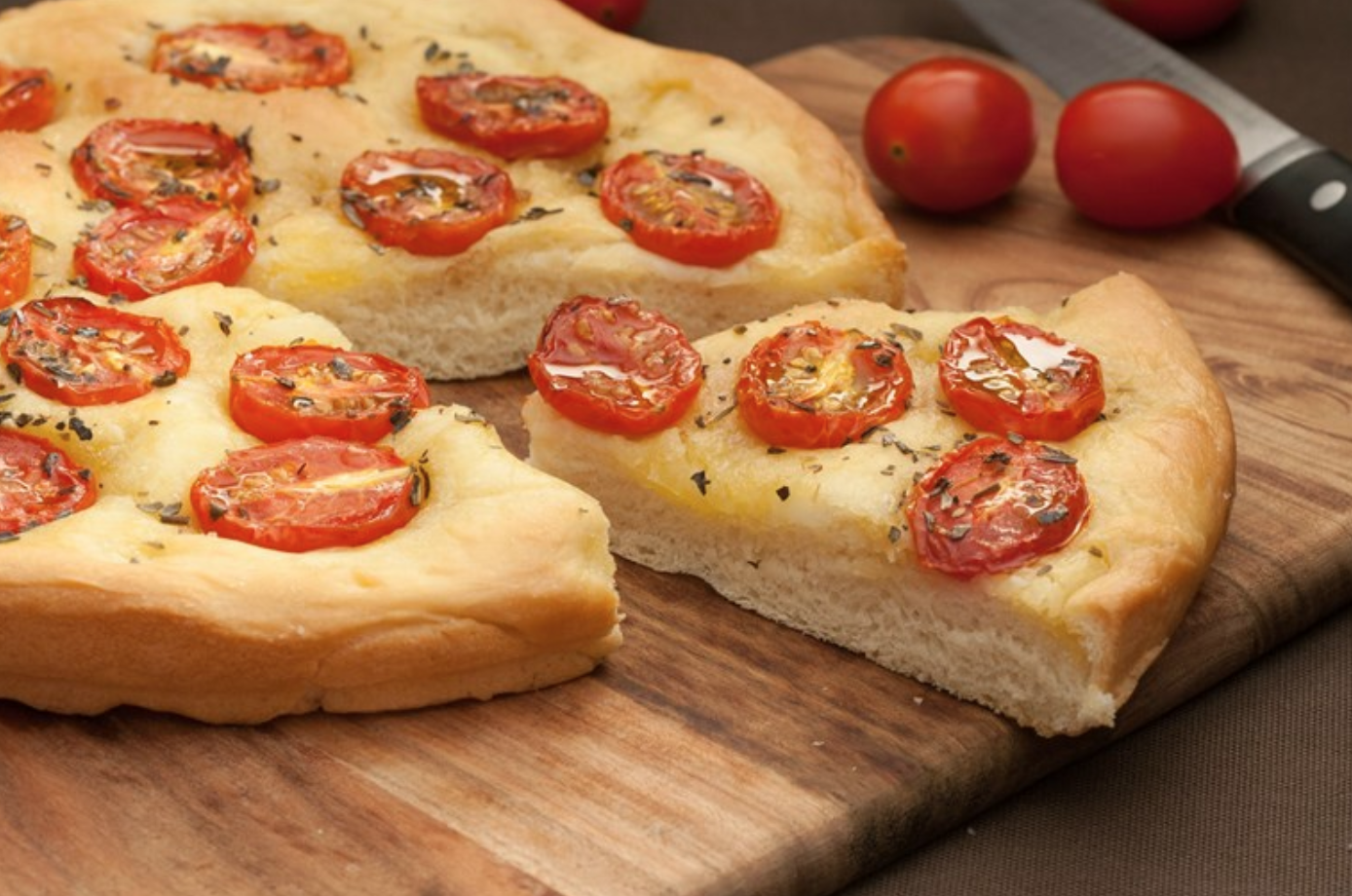 Schiacciata is a bread traditionally made in Tuscany and Umbria. This recipe from Manuela Zangara can easily be made at home and is best served just after it has been baked.
Ingredients
Schiacciata Dough
400g of plain flour
40g of lard, or extra virgin olive oil
12g of salt
1 tsp fast-action dried yeast
220g of water, lukewarm
1 tbsp of sugar
Topping
cherry tomatoes 20–25, halved
1/2 tbsp of dried oregano
2 tbsp of water, lukewarm
extra virgin olive oil, as needed
salt
Recipe Method
To begin, mix the yeast, sugar and lukewarm water and keep aside to activate
When frothy, put it in the bowl of an electric mixer fitted with the hook attachment. Add the flour, salt and lard and knead well until you get a smooth dough. If you don't have an electric mixer, knead the dough by hand
Make the dough into a ball, cover it and leave to rise for at least 1 hour, or until doubled in volume
In the meantime, grease 2 24cm round tins with some extra virgin olive oil. When the dough has doubled in volume, divide it in the 2 tins and press it down. Leave to rest for 30 minutes
Preheat the oven to 200°C/gas mark 6
Push the halved cherry tomatoes down onto the schiacciata. Drizzle with a generous amount of extra virgin olive oil and a little lukewarm water
Sprinkle some salt and the dry oregano on the top and bake for 25 minutes, or until golden brown
You can serve this schiacciata lukewarm or at room temperature, it is best eaten the same day you make it. Alternatively, you can freeze it, thaw it and then warm it up in the oven just before serving it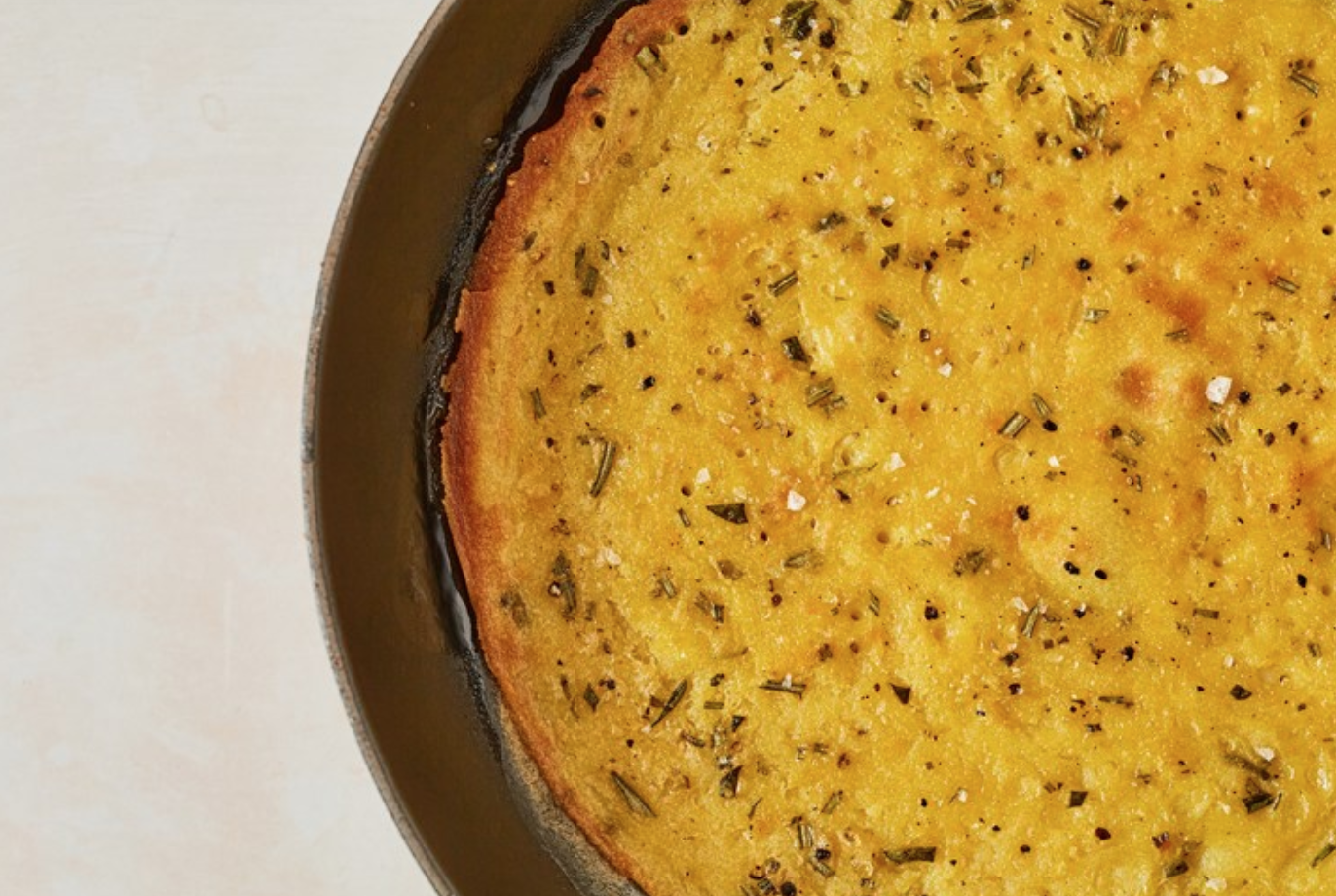 Also known as socca or cecina, this pancake recipe hails from Liguria and is made from a simple batter of chickpea flour (gram flour), water and olive oil. This recipe makes two medium pancakes and is flavoured with rosemary, however recipes can vary – red onion is another common topping. This dish is also completely gluten-free and vegan!
Ingredients
150g of chickpea (gram) flour
330ml of water
45ml of olive oil, plus a splash more for cooking
2 tbsp of chopped rosemary
salt
pepper
Recipe Method
Whisk together the flour, water and oil then cover and leave to rest for at least 1 hour (you could leave the batter to rest overnight if needed)
When ready to cook, whisk to combine again as the flour maybe have settled at the bottom. Stir in the salt, pepper and rosemary
Preheat the grill and place an ovenproof frying pan over a medium heat with a dash of oil. Pour in the batter and swirl around; it should be a little thicker than a pancake, around 5mm
After a minute or so, transfer to the grill until you achieve a nice golden colour on top and the edges are starting to crisp and come away from the sides of the pan. Serve warm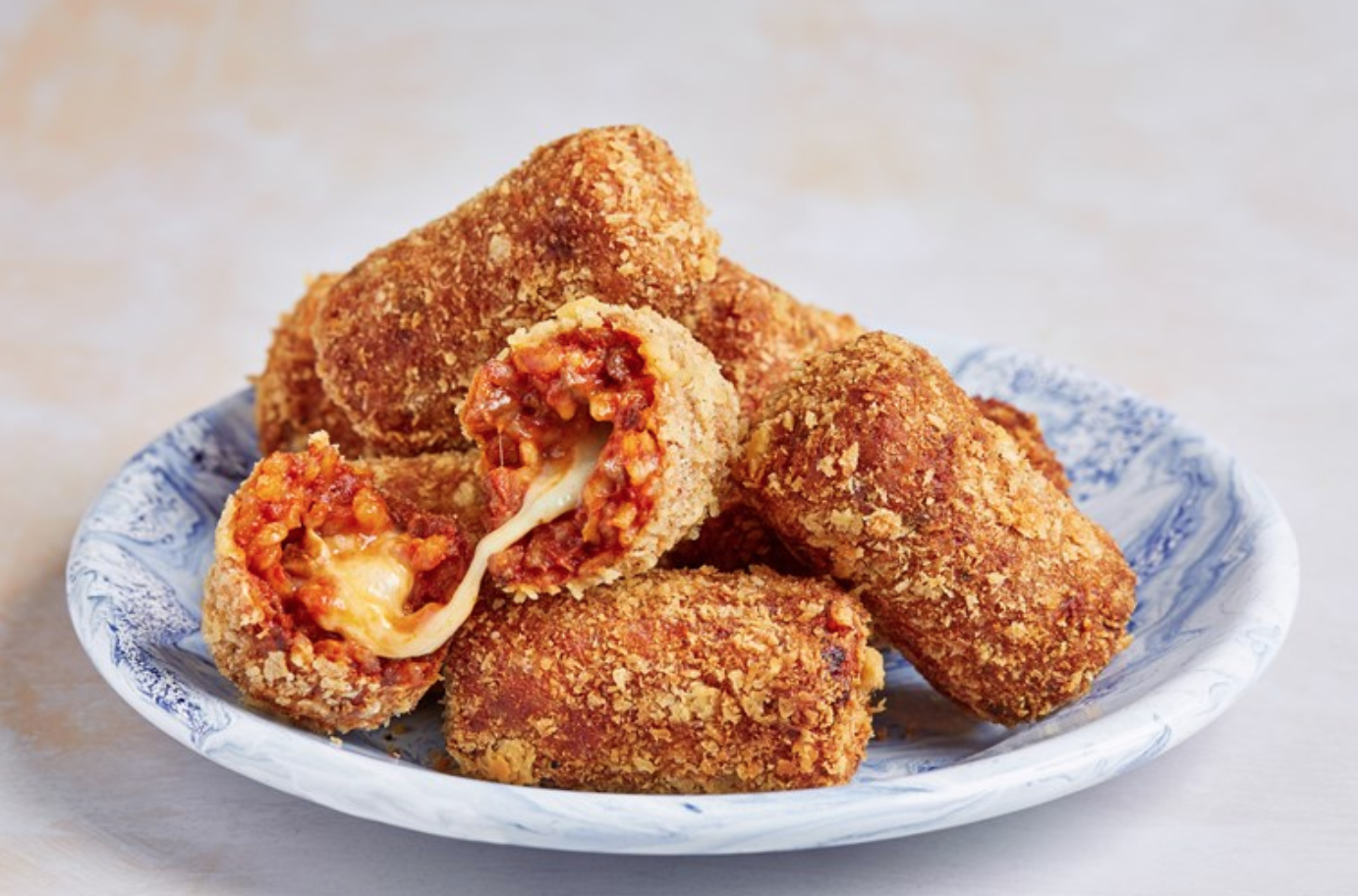 Recreate one of Rome's staple street foods at home. These little croquettes are filled with rice, beef and stringy mozzarella cheese, which provides the 'al telefono' part of the name – locals say that, when the supplì are split and pulled apart, the thin cord of mozzarella resembles a telephone line.
Ingredients
1 small onion, diced
1 garlic clove, sliced
150g of beef mince
2 sprigs of thyme, leaves picked
100ml of red wine
400g of passata
200g of risotto rice
200ml of beef stock
1 knob of butter
10g of Parmesan, grated
125g of buffalo mozzarella
1 egg
50g of flour
100g of breadcrumbs
olive oil
Recipe Method
To begin, sauté the onions and garlic in a glug of olive oil until soft. Add the mince and thyme leaves and cook until the mince is nicely browned
Add the red wine and reduce by half. Next, add the passata and leave to simmer for 20 minutes
Add the risotto rice and cook until it has absorbed most of the passata. After this time, add a couple of splashes of beef stock and again wait for the rice to absorb the liquid. Repeat the process, adding a small amount at a time, until the rice is almost ready but a little undercooked. Remove from the heat
Stir in the butter and grated Parmesan, then spread over a cling film-lined tray to allow the rice to cool quickly. Chill in the fridge overnight or until completely cold and set
Tear the mozzarella into 12 even strips and, using a knife, cut the set rice into 12 even portions
Take one of the portions of rice, lay it flat in your hand, and place the mozzarella in the centre. Roll the rice and around until you have a nice neat cylinder. Place on a clean plate and repeat to form the remaining supplì
Preheat a deep-fryer or deep pan of oil to 180°C
Prepare a bowl of whisked egg, a plate of flour and a tray of breadcrumbs. One-by-one, roll the supplì in the flour, then the egg, and finally coat in the breadcrumbs
Deep-fry the supplì in batches until golden, then drain on kitchen paper. Serve hot to ensure a nice gooey cheese centre