At Laka, we want to create the fairest insurance policies around - without fine print and hidden fees.
We looked at the fine print of bicycle insurance policies and aggregated cancellation terms of the major players. Find your insurer in the summary of cancellation terms below. If you come on board and join Laka, we'll give you £10 Laka credit. See the end of this post to find out how.
But first, what rights do you have?
By law, you can cancel your insurance policy within a 14-day cooling-off period without giving a reason. If you cancel in the cooling-off period, you should get your premium back but the insurer can charge for the days you were covered and charge you an admin fee.
If you cancel your policy outside the cooling-off period you can be liable for the full premium.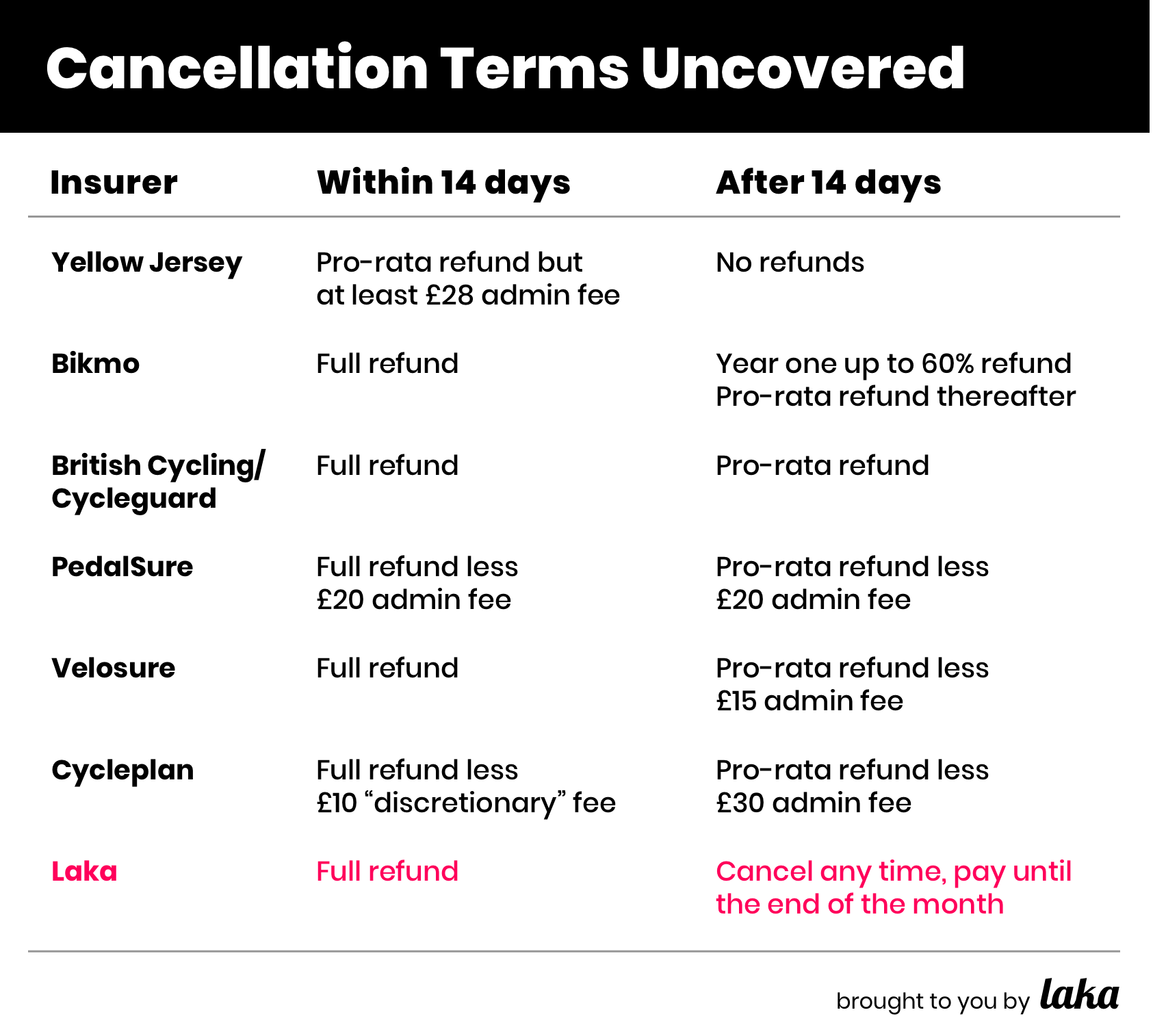 If you've made a claim on your policy these terms may vary, and in some cases the insurer might not give any refund at all.
Keep in mind these terms have been checked with the respective insurers' publicly available documentation and are accurate to the best of our knowledge at the time of writing.
I'd like to join Laka, how do I get my credit
Get your quote on laka.co.uk and sign up. When you are all signed up drop us a line through the support chat (or email us at support@laka.co.uk) and we will add £10 Laka credit which will automatically be deducted from your future bill(s).
Get a reminder to cancel when the time is right
Share your renewal month and email with us. We'll remind you before your policy renews and give you £10 Laka credit when you decide to leave your insurer for us. BUT... please check that Laka's terms are right for you before cancelling your current policy.