After enjoying a period of unseasonably mild weather, icy winds, sleet and snow have started to hit the UK. No-one looks forward to riding through heavy rain in the cold, but it is doable. Preparation is key, and we have the ultimate solution for cycling to work in the famous UK weather.
Founded in 2016, the People's Poncho takes inspiration from China where, unperturbed by the monsoon (!), people hop from place to place under the protection of a simple lightweight poncho.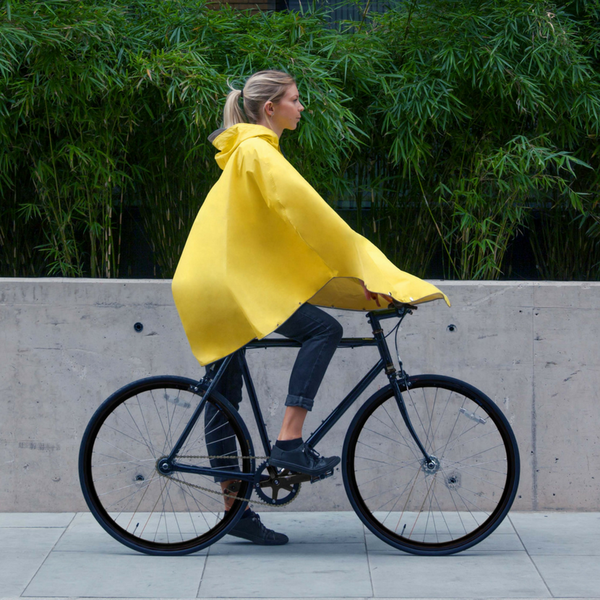 Developed with the utmost attention to detail, this poncho suits the needs of people around the world. It covers all 'UK weather' requirements, and can be trusted on any outdoor adventure:
Cycling, travelling, backpacking, camping, dog walking, hiking, trekking, festivals... You name it - they've got you covered!
You may be thinking "How can a poncho be functional whilst riding to work?" Well, the People's poncho will blow your mind - It is completely bicycle-friendly. Not only will you be completely dry (feet included), it fits snugly over all handlebars, forming a waterproof tent that shields you from even the most torrential rain whilst you cycle.
"This poncho must be huge and unwieldy" I hear you say. But no! It's packable and travel-friendly: it folds easily into its little carry bag (included with every purchase).

Now for all the features and details...
Specific Benefits for Bike.
Reflective strips (front, back & poncho piping) for extra visibility
Secure waistband to prevent flapping in heavy winds and ensure stability on the bike
Straps fitted on the inside to hook onto handlebars and keep  legs protected from the rain

The 'magic' material:
This is what makes this poncho special! It's made from a special waterproof TPU material that boasts a triple-layered membrane consisting of:
Japanese Polyester (highest quality durable polyester)
TPU coating  - 12,000millimeters (highly waterproof)
Tricot Knit (ensures breathability)
Additional Features:
Water resistant zippered front pouch - store valuables/keys.
Adjustable peaked hood - tweak for desired fit.
Elastic toggles at neck and back of head - adjust to your headsize
3 Buttons at either side - make sleeves when walking
Extra stretch forehead panel to follow head's movements with firm hood brim
Bag - 'Bumbag' like carry strap (total weight 460grams)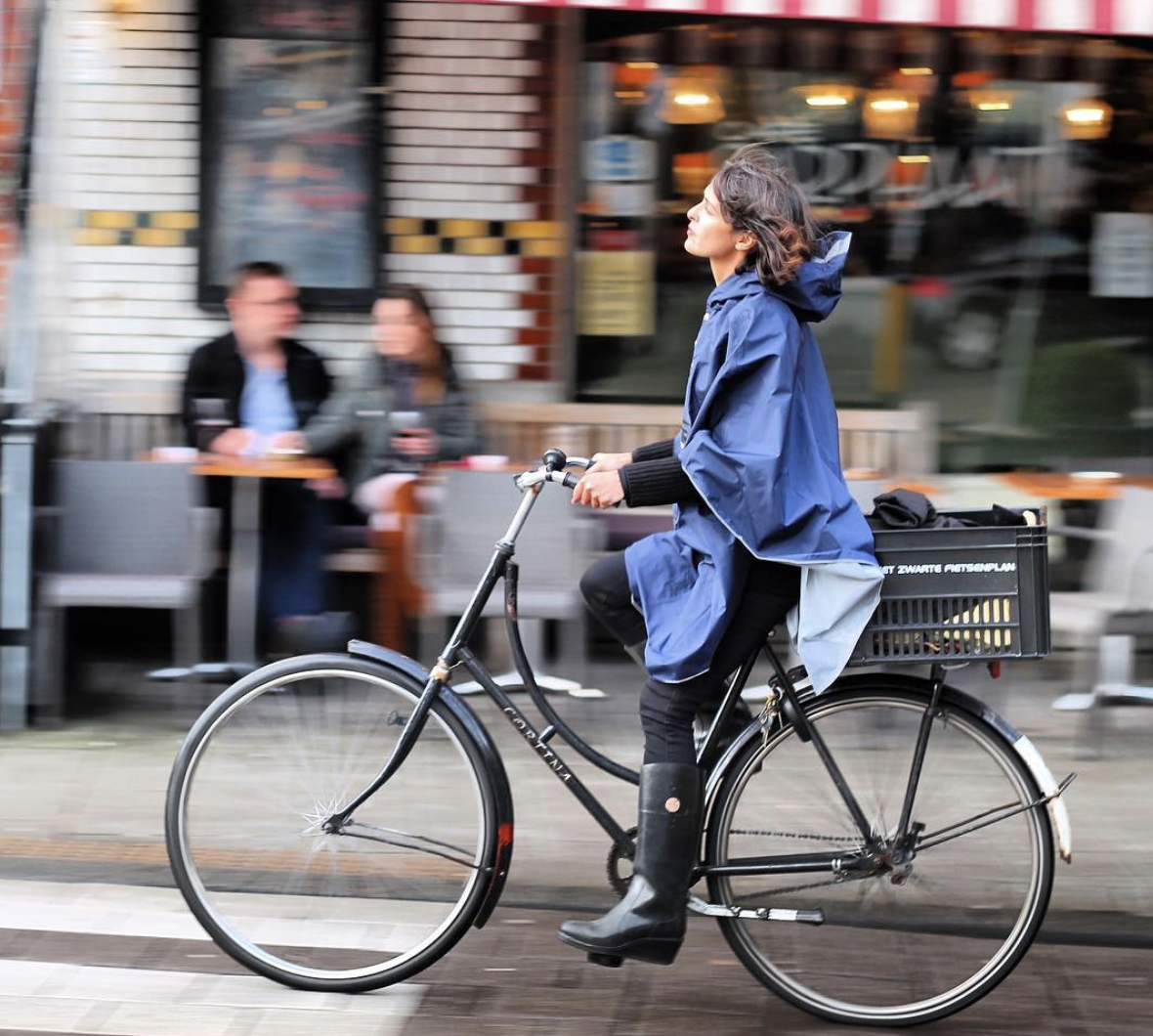 To kick off our partnership with People's Poncho, we are offering you the chance to win their most popular product, The Hardy Navy Poncho (£65).
All you have to do is sign up to the Laka Club for the chance to win. 🎉
JOIN THE CLUB
The competition has ended. If you would like to stay in the know sign up to our newsletter below.