What simply started as 4 ambitious cyclists looking to compete on the world stage, quickly turned into an independent British UCI track team going against the grain. In their breakthrough season, Huub Wattbike came away with National titles and wins in World Championships, World Cups and the Commonwealth Games. More ambitious than ever, these boys are only just getting started.
Touching back down in Derby, we caught up with Dan Bigham to hear more about where it all started, what life is like living with the boys, and what's next for the team in 2019...
Laka: Let's kick it off at the beginning, tell us a bit about yourself and the team
Dan: So it all started a few years ago when me and a bunch of mates decided to have a go at track cycling. I came from a background in engineering and aerodynamics, and also worked in Formula 1, and the other boys were also in engineering and sports science. We wanted to apply a bit of science, maths and physics to track cycling and we had some great ideas - enough to get us to nationals, where we won three golds and a silver, broke a national record and beat the national team.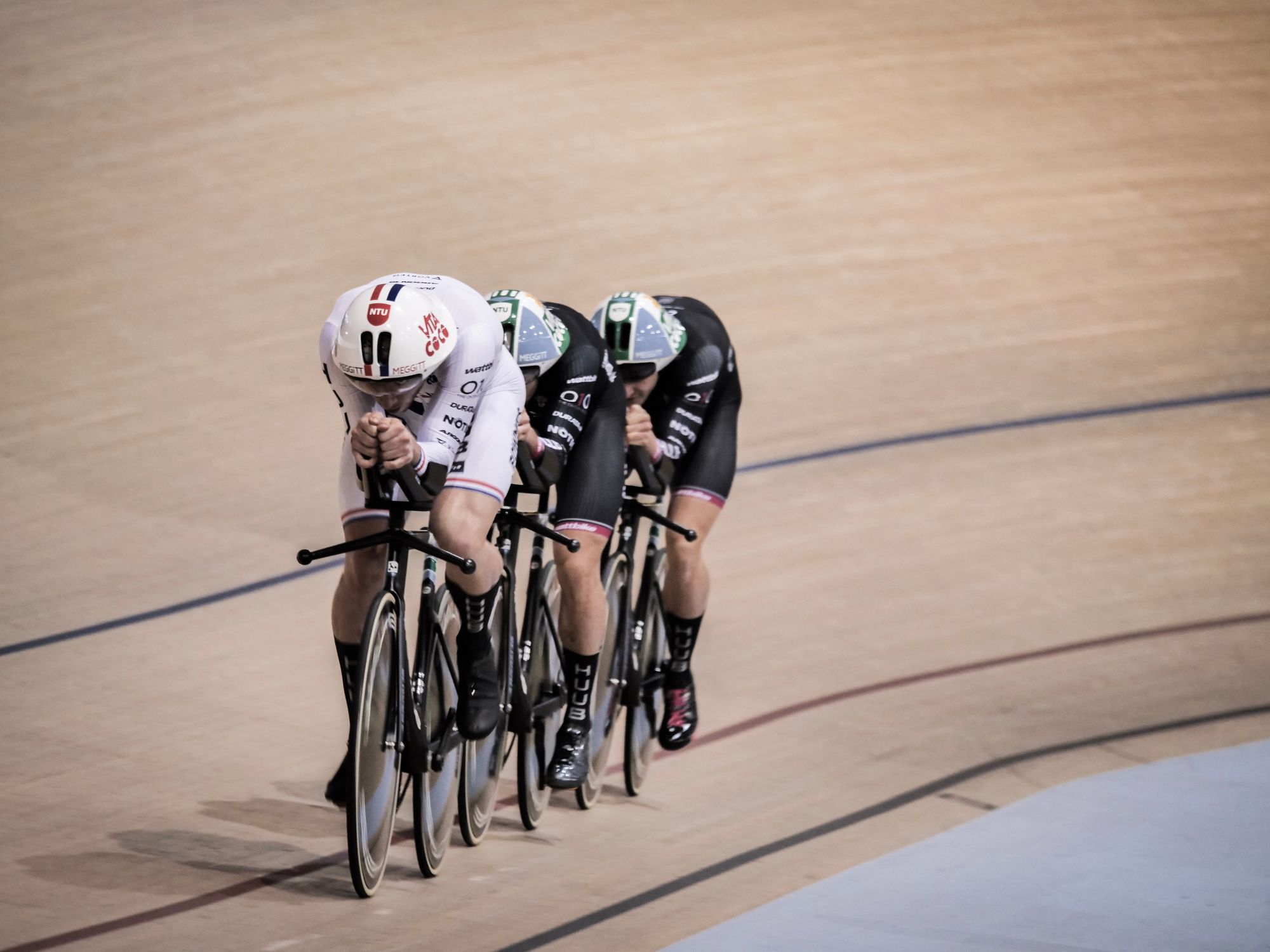 We just thought 'great, how far can we push this', and we set up as the KGF charity team in 2017 so that we could head to the World Cups and take on all the National Federations in the big nations, such as Germany, France, Switzerland etc.
We turn up, playing some loud obnoxious music, having a laugh, going on the track and then shock horror - we get around fast!
We had some real success in our first year, but we also had our lows. We struggled a lot at our first World Cup, we burnt through our budget in one round so the financial stress was hard to swallow. Eventually we came around much stronger after we received support from local businesses in Derby and won our third World Cup in Minsk - we won the team pursuit and Charlie [Tanfield] won the individual pursuit. After that Charlie and I headed to the World Championships - Charlie won the team pursuit, we were 4th and 8th respectively in the individual pursuit. Then it was the Commonwealth Games - Charlie and John [Archibald] had 1st and 2nd wins in the 4000m individual pursuit, I was 5th, Jonny [Wale] was 5th in the 1km time trial, Harry came 2nd in the individual time trial. So all in all, a pretty awesome result for just a bunch of mates winging it, as it were.
And off the back of that, we've stepped up this year with Huub and Wattbike as title sponsors of the team. We're also taking on the big nations - we won our home World Cup in London which was seriously awesome. We just keep going from strength to strength. We're back in National Champion jerseys this season again, so I'm just really happy and looking forward to building on it.
We're not constrained by history, we're not constrained by 'its always been done this way', and we're not limited by the thoughts or ideologies of old school thinkers in the sport.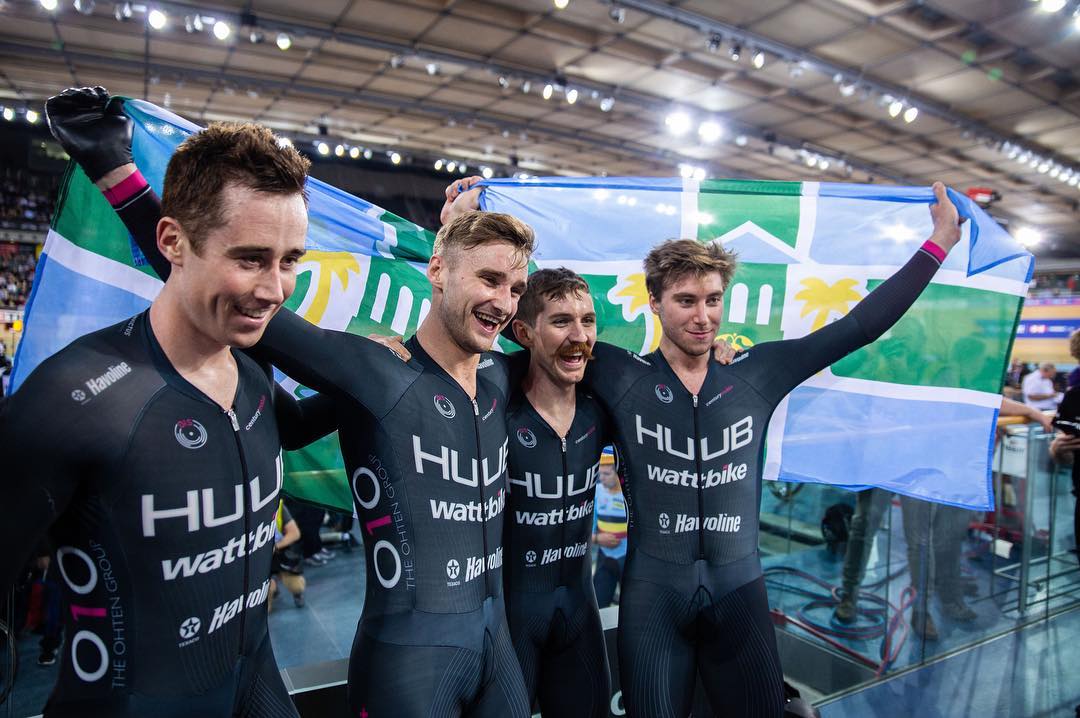 Laka: How does it feel being a trade team and going up against these national teams? What's their perception of you guys? How do they react when you turn up?
Dan: It varies nation to nation. Some of them are totally bemused by us, they see us as this group of guys just having fun. They're thinking 'track cycles aren't meant to be fun, it's real serious'. But we turn up, playing some loud obnoxious music, having a laugh, going on the track and then shock horror - we get around fast! And you know, we've done some pretty good times, we've beat some big teams this year so I think they're a bit perplexed about how we manage to keep that up.
And then you have others who fully adopt what we're doing. They copy our strategies, our equipment, they come over and poke and prod, and ask questions. It's really interesting, you're coming in, shaking up the sport and questioning the status quo which is great.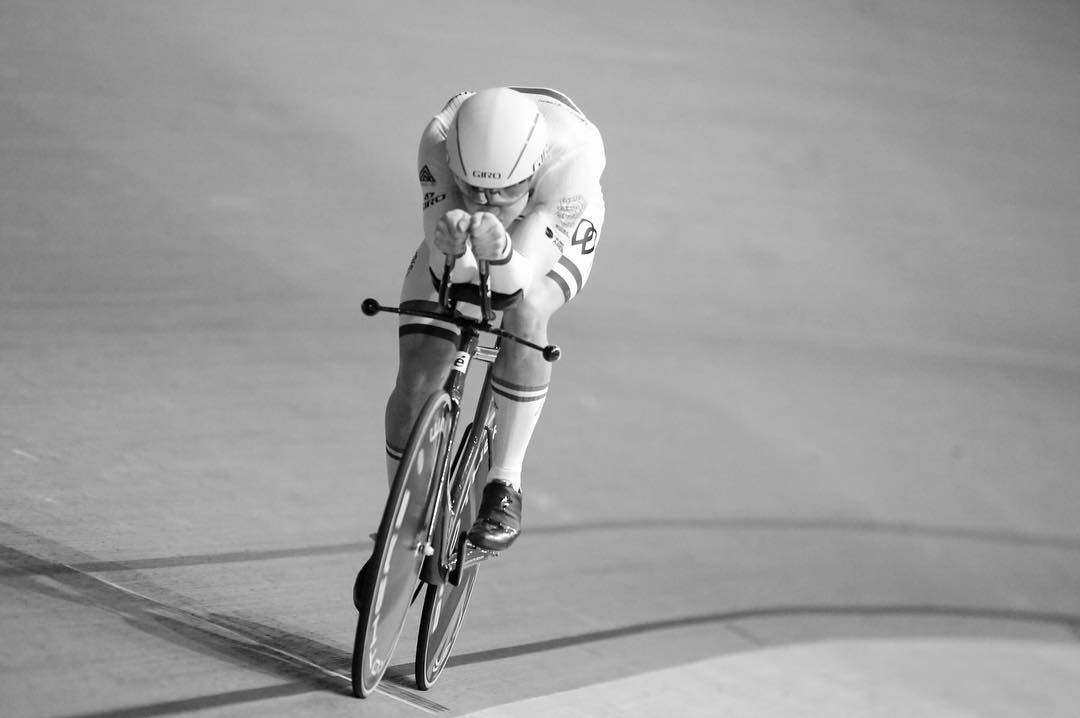 Laka: When you're adding new technologies and looking at new strategies, do you feel somewhat limitless and less tied down to traditional ways of working, as some of the other teams may be?
Dan: Exactly that, just as you said it. We're not constrained by history, we're not constrained by 'its always been done this way', and we're not limited by the thoughts or ideologies of old school thinkers in the sport. It's refreshing to come in and do things because that's the way you think they should be done, and to know you have good logic behind it, which for us is typically grounded in maths and science.
Quite often you do things differently and people wonder why, but as long as you have a good and justified reason for doing it, then I think that's reason enough to go for it. Obviously we've pushed a few things on in the world of aero, equipment, strategy, and technique, but it's nice to do stuff differently.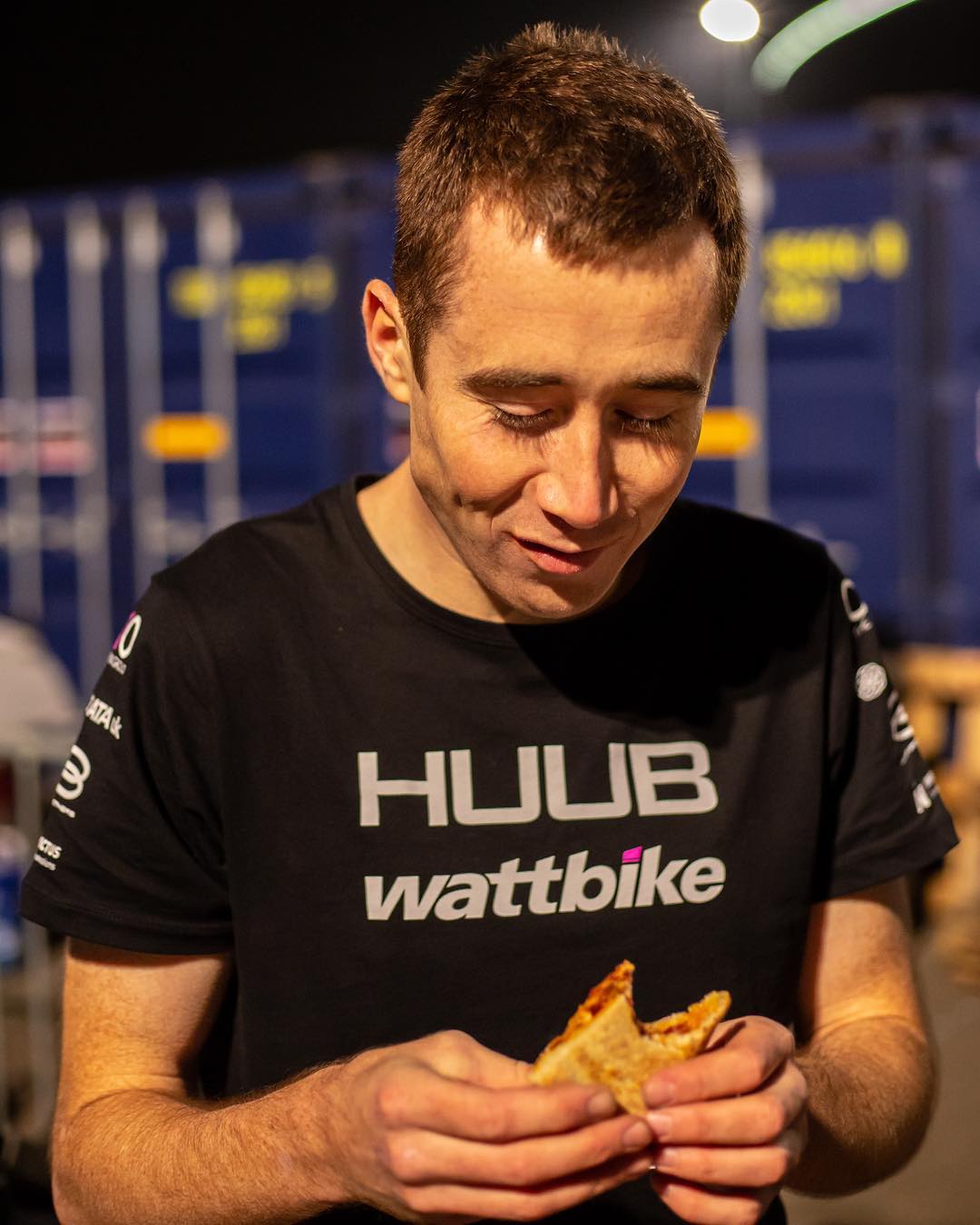 Laka: Without giving away any trade secrets, are there any strategies that you've looked at improving recently? What has been one of those things that's really moved the needle for you guys?
Dan: I think the biggest thing and the most obvious, is our strategy of how to ride a team pursuit. Historically everyone would do 1 or 1.5 laps at the front, change and go straight to the back, whereas we've reassessed it. We've got a rider who is very anaerobic, he's essentially a kilo rider, and we have riders who, for example in John's case, can't strong start that quickly so we choose to play into our strengths. We basically thought well why would you change, why would you do four different turns, it's the same amount of work if you do it in one, but you don't lose a bike length every time you change. If teams are doing upwards of 10+ changes in a race and we're doing 4, then that's suddenly 6 less changes - each change saves you a 10th and half so suddenly we're a second up but we've not ridden any harder, or any different. It's a nice and different way of thinking about it. And with Jonny being such a strong kilo rider, we can get a real long turn out of him. We've got up to 6 laps out of him before, and people are thinking that's mad, you're down to 3 riders after a km and a half... Yes we're down to 3 riders, but our 3 guys haven't even touched the front yet, so we have fresh guys sitting in reserve.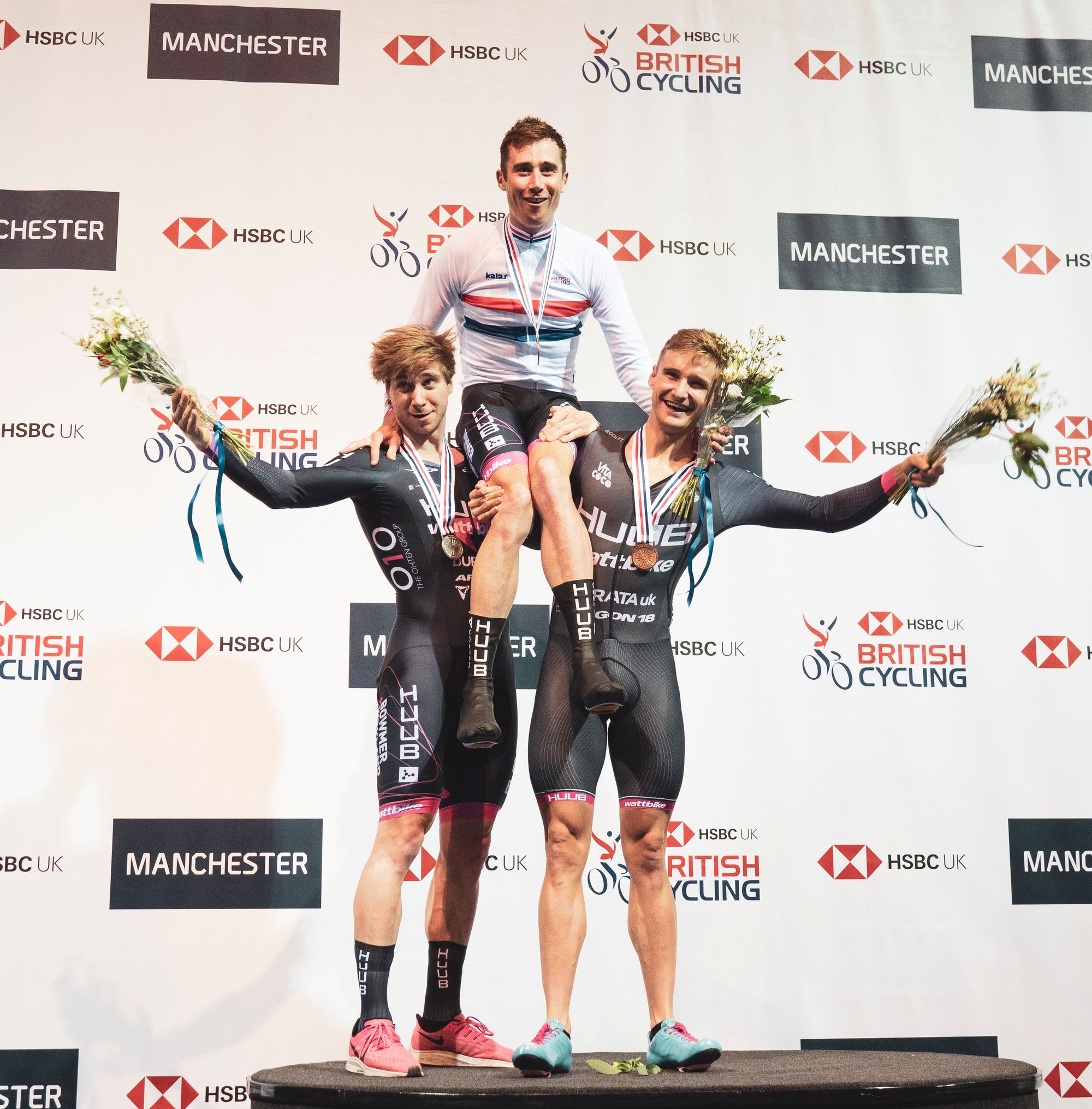 The other strategy is a method where I drop in at man 3. Essentially if you don't have a rider who can start that quickly, it means you can start faster than he would usually allow, and then drop into man 3 and fill the gap. It means you stop faster and you save a rider for later on - it's a no brainer but people just don't think of it. They think it's a weird strategy, but it works!
Laka: You've got a training set up where you're all together, is that right?
Dan: Yeah we live together, train together, some of us work together as well, so we're in each others' back pocket all the time.
It's about having fun and enjoying the sport, which I guess is why everyone cycles really, for the enjoyment.
Laka: Have you become more of a family than a team? Or are there still points where you think, I've got to get away from this guy for 10 minutes?
Dan: We're definitely family, like Jonny with his no knock policy where he'll just come into your room. Just stuff like that, it's great, I love it for the environment that it is. But of course, there are those moments where you think, jeez that's too intense I need to get away for 5 minutes.. or 5 days! Which for me is quite lucky, I live 45 minutes away so I can head home whenever I want, the other guys less so. But we give each other room when we want to, and everyone's quite perceptive of each others environment. We know if someone's on a high or a low, and how to behave around them. We're not here to annoy people, we're here to bring the best out of everyone. It's about having fun and enjoying the sport, which I guess is why everyone cycles really, for the enjoyment.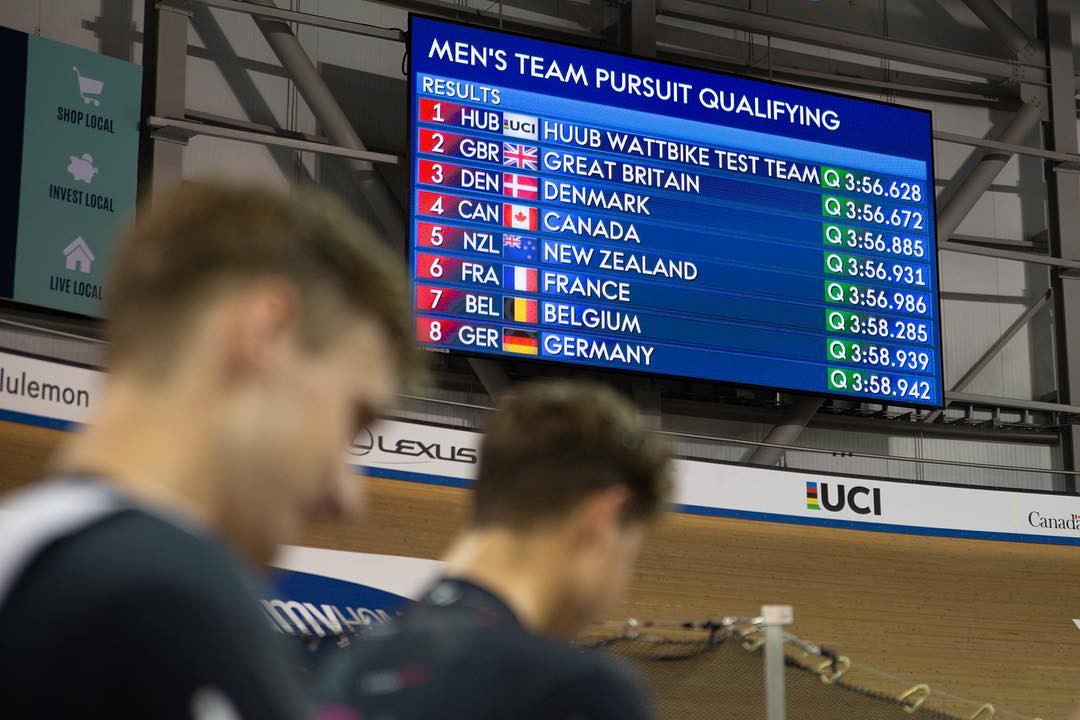 Laka: So when you're together, are you training all the time or what do you guys do to blow off steam and chill out?
Dan: There's a fair amount of training. Right now it's more on the roads, we go out and explore the peak district which is awesome, it's literally right on our doorstep. To blow off steam we do lots of stuff, get a bit of banter going, we go out in town, we go bowling or to the cinema, just the usual stuff that a bunch of mates would do to get away from it. I guess the major thing is that we're all about cycling, so we'll often sit and chat about every random thing, watch the racing, watch Charlie miss the time trial start at the World Champs…
Laka: What are the teams ambitions for this year? What's the plan?
Dan: The big one is breaking the world records! We've said a lot in the media about that and it's something we'll be announcing very soon, but it's a big goal for us. We've sort of hit our head on that glass ceiling winning World Cups a few times now. It's great of course and we enjoy it, but we're stuck on the selection front. We can't go to the Worlds or the Olympics without the governing body giving us the nod as it were. Yes we're still pushing for that but in the meantime, we all love riding fast, who doesn't? So let's go try and break a load of records. We're off to Mexico later on in the year to take a chance at it.
We're going up there, we're putting all this time, money and effort in, so we should be in pretty good form and we thought why not?!
Laka: Which specific record are you going for?
Dan: So there are three different ones. There's the team pursuit which has just been set by the Aussies at the World Championships this year. It's at 348.0 which is pretty quick, they just casually knocked 2 seconds off the world record as you do.
Next is the individual pursuit, that's actually held by our teammate, Ashton Lamie at 407.2, which he set in Mexico. Having looked at the data, that one seems very possible. John's only a couple seconds shy of it at sea level so I'm very confident of the individual pursuit.
And the final one is the hour. We're not hour record riders and we're not time trialists as such, but we've got this one chance. We're going up there, we're putting all this time, money and effort in, so we should be in pretty good form and we thought why not?! Even if we don't get the record and we end up being third furthest overall, or fourth, then why not? We'll give it a go and see what we can do.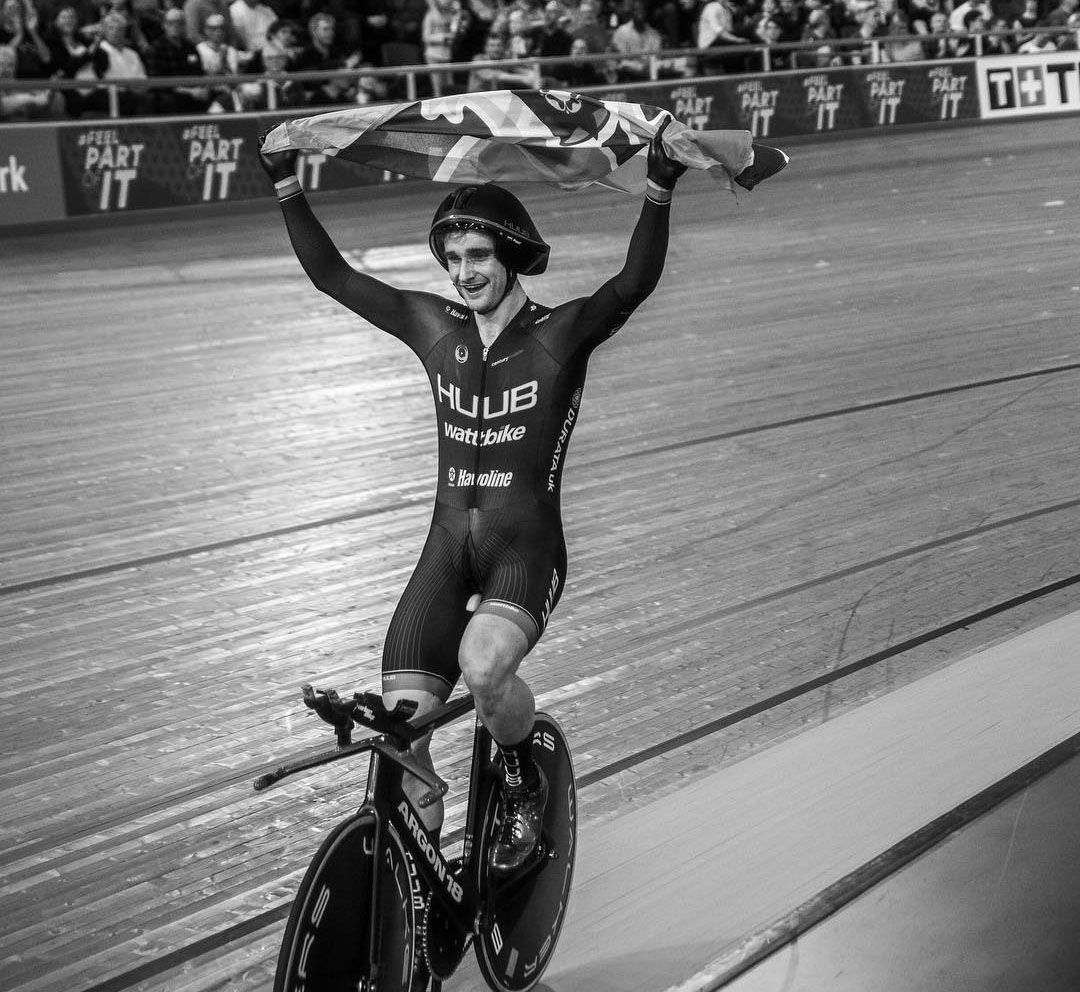 Laka: Obviously you're training more on the road these days. How does that differentiate to the track, do you have to change your style or change your diet?
Dan: It's very different but it's the usual things that change. On the whole you tend to be eating a lot more because naturally you're burning a lot more calories, so each day is probably 4000-5000 calorie intake. It's a lot of food, but you don't have to worry about how much you're eating essentially.
On the whole though it's about going outside, getting some longer mileage in, getting some more threshold aerobic work, and going to the road races as well. It's just a different ball game completely. You come from a track where you're doing 4 min effort all the time, absolutely smashing your top end, and now it's a bit more tactical, a bit more about how well you climb.
You have to think about things differently for once. It's good to get a break and try something different for a bit of time, vary things up.
Laka: And for people looking to get into track riding, is there any advice you would give them?
Dan: Buy a track bike obviously 😂No in all seriousness, get to a track and just enjoy it. Try different things to see if you're a sprinter, a pursuer or a bunch rider, mix it up a little bit. Do some structured quality training, try outside and inside tracks, and just have fun at the end of the day. Get some mates involved and see what you're good at, see what's enjoyable.
Laka: ...See if you can break a few world records at the end of it all...
Dan: Yeah, well you never know! We just did it on a bit of a dice roll, 'let's see how we do at Nationals,' and then two years down the line, we're trying to break Bradley Wiggins world record 😄