Only launching on Kickstarter last year, NeatCleats have been bringing joy to the faces of many cyclists. Why? NeatCleats name says it all, keeping your cycling shoes smartly stored and easy to find, NeatCleats is the new solution to an annoying problem.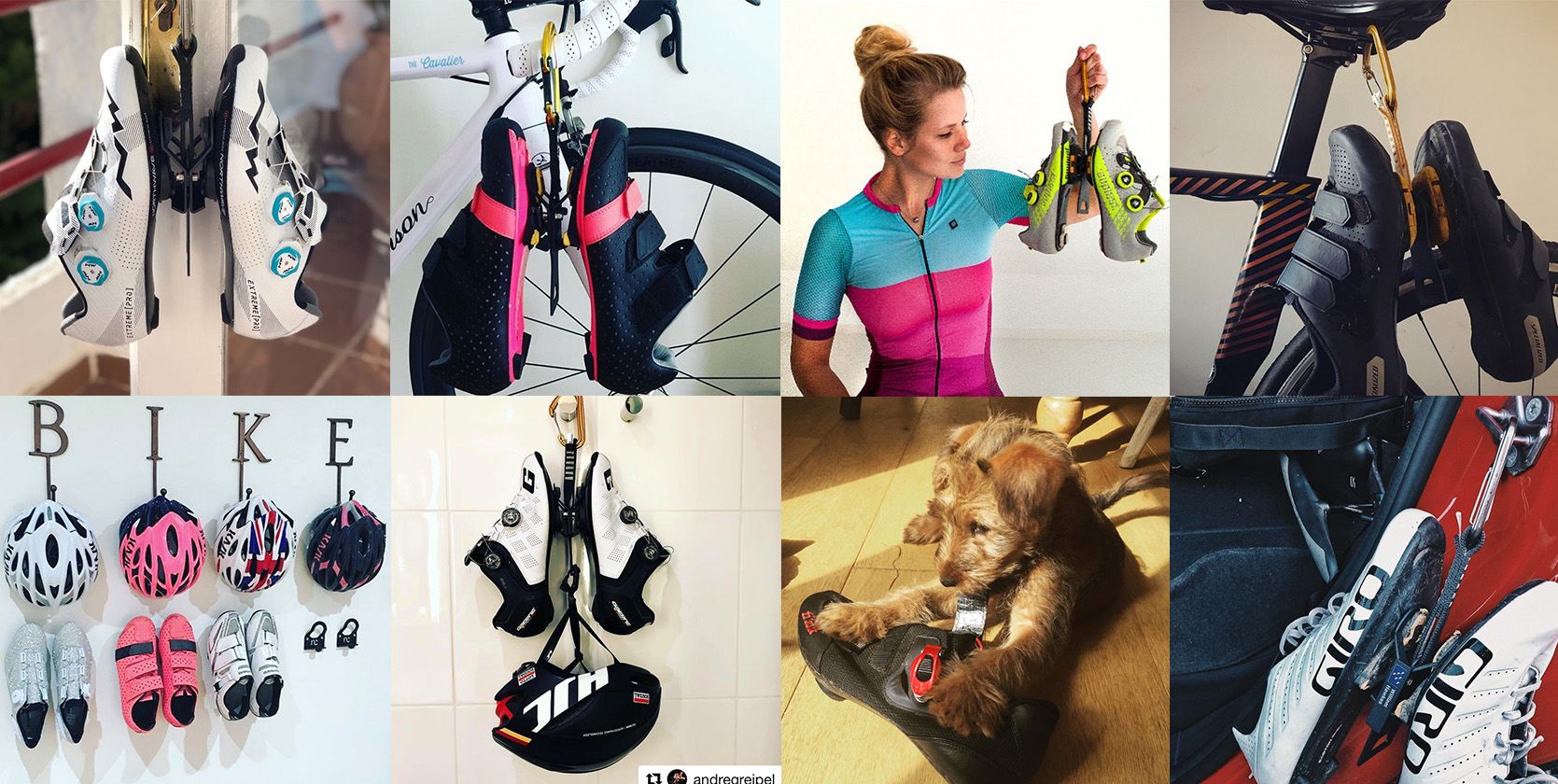 What is NeatCleats' mission?
"Our aim is to make your cycling world a little easier. Keeping your kit in good condition and in one place. Always ready for that next ride wherever it takes you."
What cyclists have to say about NeatCleats
Loved by cyclists like Adam Blythe, Ian Boswell, Mary Wilkes and many more! Re-designed numerous times to get them perfect, NeatCleats are available in two styles.
The Wall Cleats are designed to display your beautiful cycling shoes. Suspend them off the wall, if you want them to completely easy to find - or if you want to show off your new kicks - then look no further!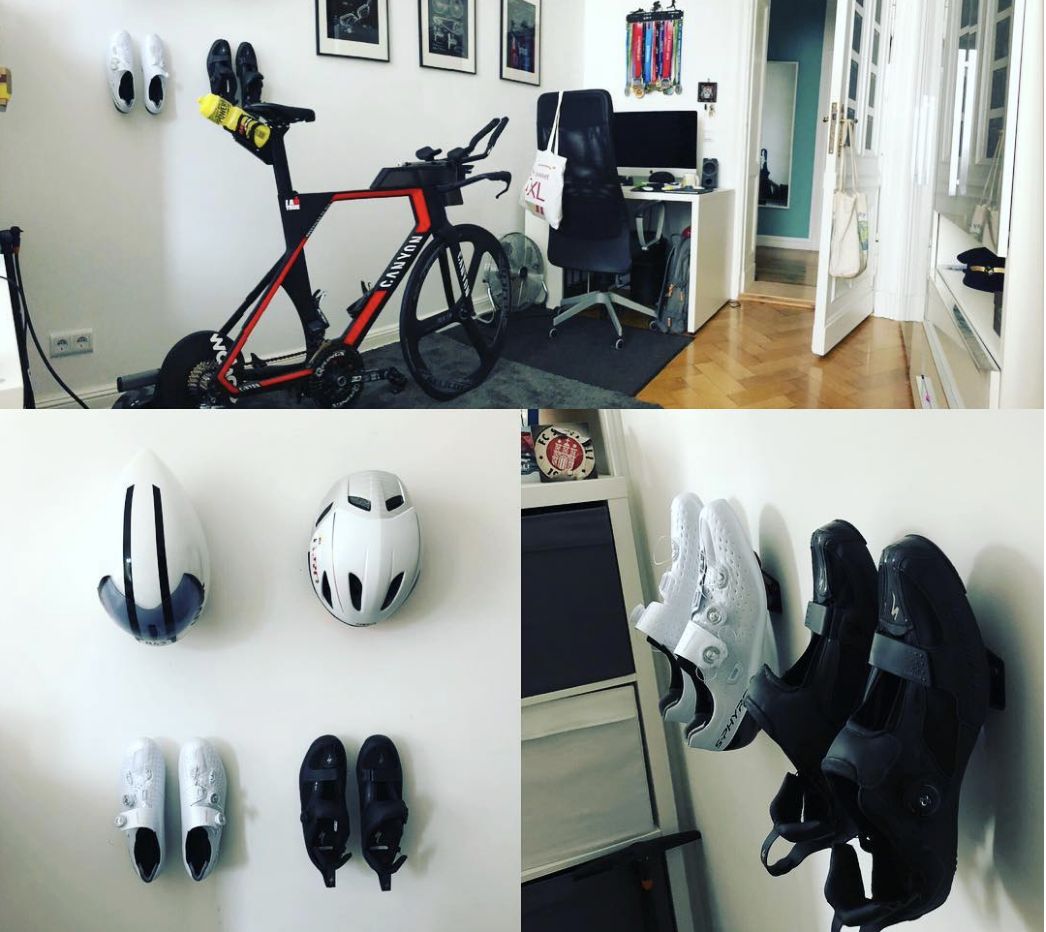 If you need a more space-savvy solution, the second option is the Carabiner NeatCleats. Designed so your shoes are clipped together, this compact way to store your shoes - the NeatCleat Carabiner allows you to hang your shoes inside your car, bag or anywhere "hookable".   They've added reflective fabric for extra visibility, and even a bottle opener for a beer after the ride!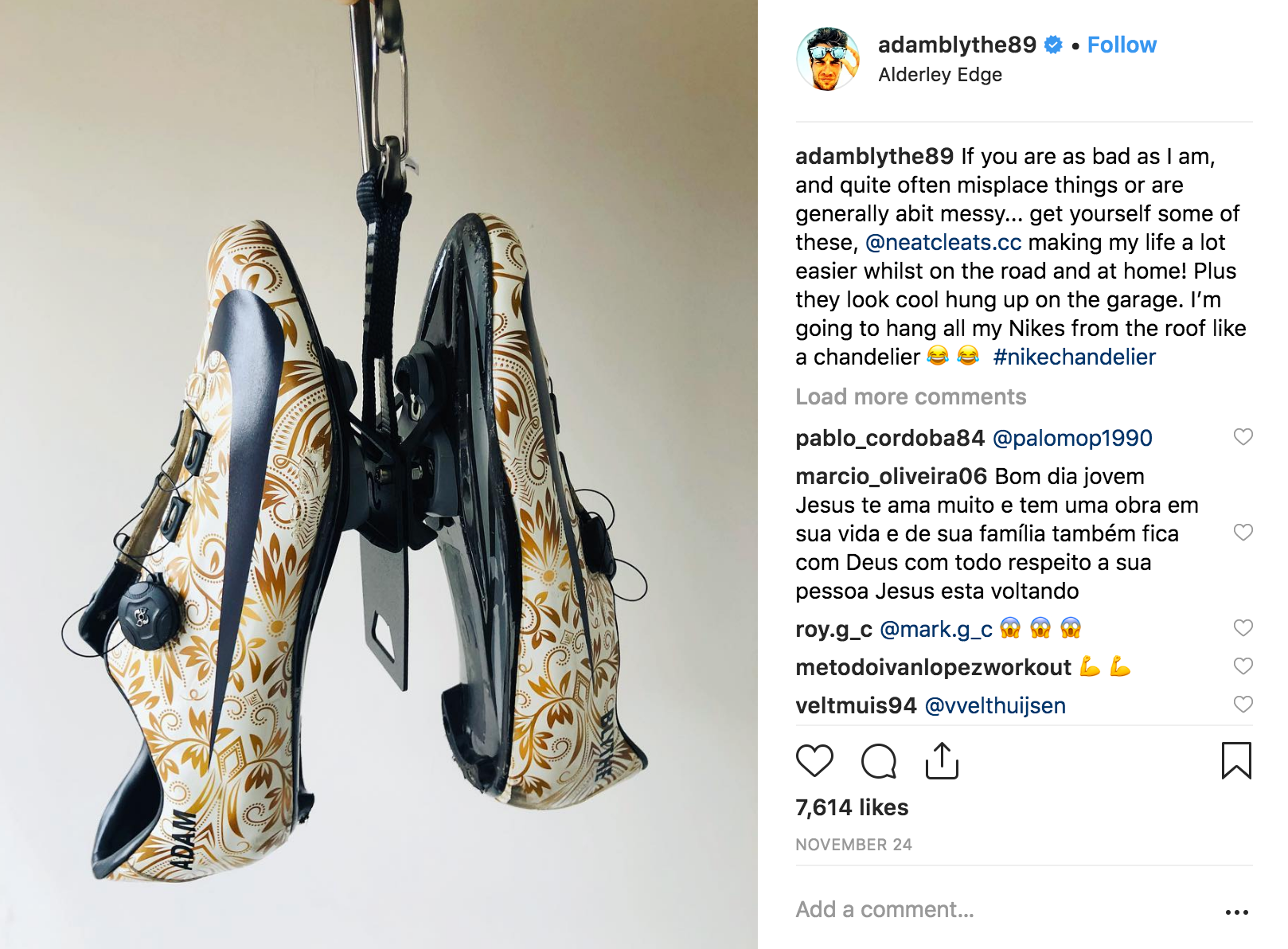 "If you are as bad as I am, and quite often misplace things or are generally a bit messy… get yourself some of these, NeatCleats making my life a lot easier whilst on the road and at home! Plus they look cool hung up in the garage. I'm going to hang all my Nikes from the roof like a chandelier" - Adam Blythe, UCI Pro
Laka reviews NeatCleats
The Laka Team are in love with these NeatCleats especially the Carabiner version. Although such a small fix, it is super useful. NeatCleats make storing shoes easy, you can get creative with how you display your shoes, especially with the Wall Mounts. Make them a focal piece in your hallway because...why not?!
NeatCleats don't discriminate: it doesn't matter if you are an MTB Rider or a Roadie so be reassured they will have a NeatCleat made for your model of shoe.
If you want to stop wasting your time searching for your left shoe, then definitely buy these! They will save you time and space, that you need to save for your next big ride!
Join the Laka Club now to get this perk!
JOIN THE CLUB