We caught up with Harry Tanfield of Katusha Alpecin after stage 2 at the Binckbank Tour. The race includes all the action of a one day classic, with cobbles and climbs, spread over 7 stages in Belgium and the Netherlands.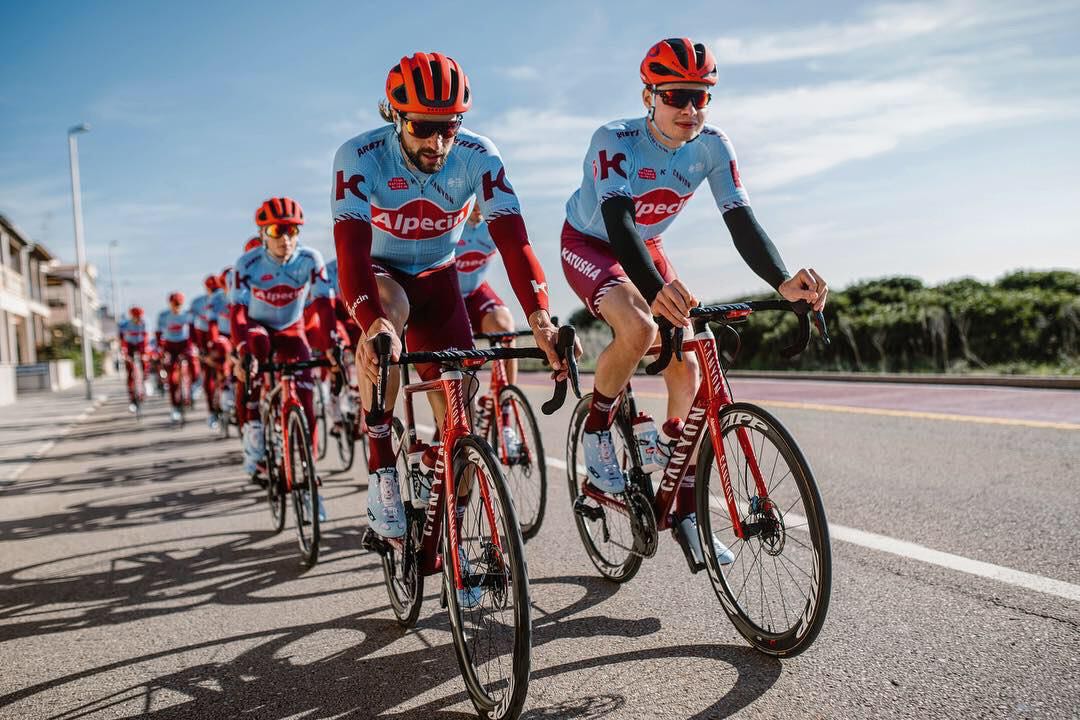 Laka: How is the race going Harry?
Tanfield: It's world tour racing, so it's not going to be easy. Yesterday the weather was awful, it rained after about 50K and we just had rain all the way to the end. Today we were able to prepare for it a bit better, starting with overshoes and rain vests. The neutralisation today was about 15 minutes and it was spitting at the end of it. And then in the last corner of the neutral, the raindrops were pretty big, so I decided to put the vest on straight away. The rain eased off, but the roads were absolutely soaked. There had been a massive thunderstorm before we set off.
Laka: How does the stage format of the Binckbank Tour compare to those one-day races like Omloop Het Nieuwsblad and Kuurne-Brussels-Kuurne?
Tanfield: Today we rode a lot of the course from Gent Wevelgem, it was kind of the same with lots of wind as well. It didn't split into echelons but it nearly did, there were parts where it was fully lined out. Not enough to split it up though, it was generally quite controlled at the front, everyone obviously knew there was potential for bad stuff to happen, and everyone wants to be at the front for the cobbles and the narrow roads. There's quite a lot of narrow roads and if you're at the back of the peloton it's so hard. With the weather as well, it was just taking the rain vest on and off all day. The final hour and a half the weather was fairly sound.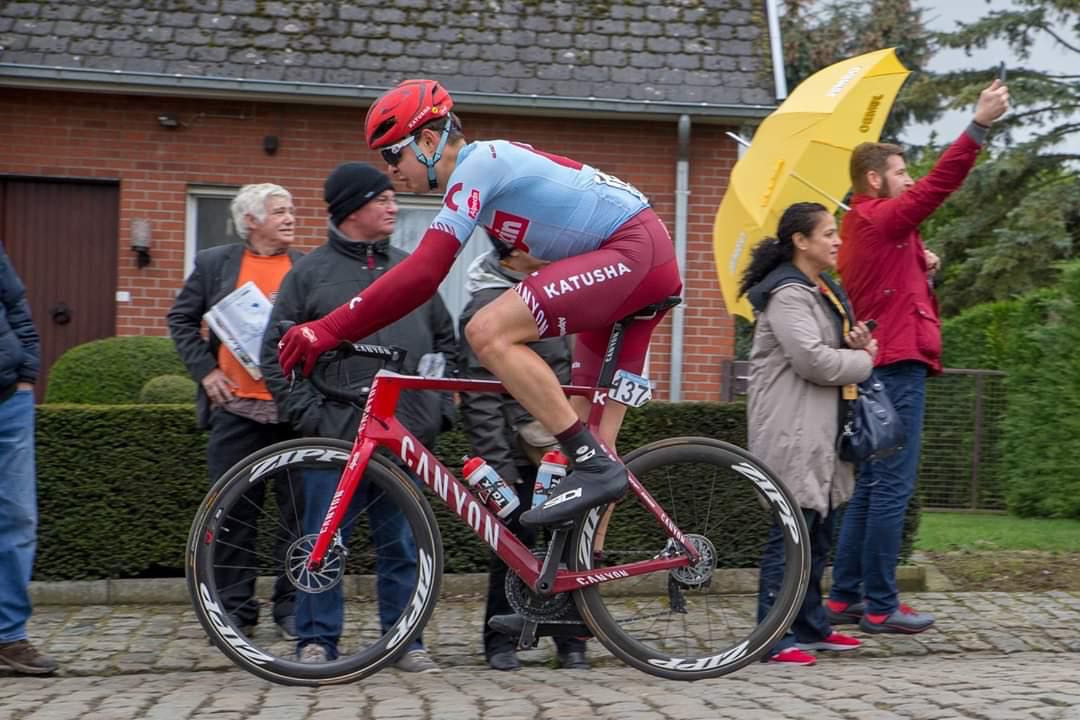 Laka: How much reconnaissance do you do for this tour?
Tanfield: The good thing is nowadays is that we have a good presentation before the stage, where you know what the wind direction is and where all the dangers are. You're just doing 90-degree lefts and rights all day. Tailwind, crosswind, you have like a 2 kilometer section before the wind will change again. You'll hear on the radio "right we stay on this road for 2-kilometres before we turn right" and then you know yourself that if you turn right you're going to get a headwind.
Laka: What's the aim for the team at the Binckbank Tour?
Tanfield: Me and Reto (Hollenstein) have been looking after Reuben (Guerreiro). Reuben's not a classics rider but he's here for GC, so to get through this first couple of days without losing any time is obviously the priority. Staying safe near the front. It was quite a big breakaway today. It's one of those ones where in the final you can slip away but it's very hard. Twisty little narrow roads and that, so you're just a passenger - or trying to be a passenger! That's the problem, the finishing circuit was pretty tight, thank God it wasn't raining for it!
Laka: What are you thinking about stage 3?
Tanfield: Think it's going to be another sprinty day, but the finish is a lot more technical, with 1500 meters of cobbles. We do a cobbled section on a big lap, then we do three smaller laps with a cobbled section at like 10k to go. So I can imagine that will be absolute carnage.
Later on we've got this mad 90k day, in Limberg with loads of climbs. And there's only a 12% time cut so it's just going to be a 90k all time trial to make the cut. The time cut will only be like 15 minutes. Within the first 7-kilometres there is a 1k climb at 11%, so if it goes full gas from the start it's going to be pretty grim. It depends how the break goes, but it's such a short stage it's going to be hard to control. It's an interesting one because it's so short. I have just got to get through it.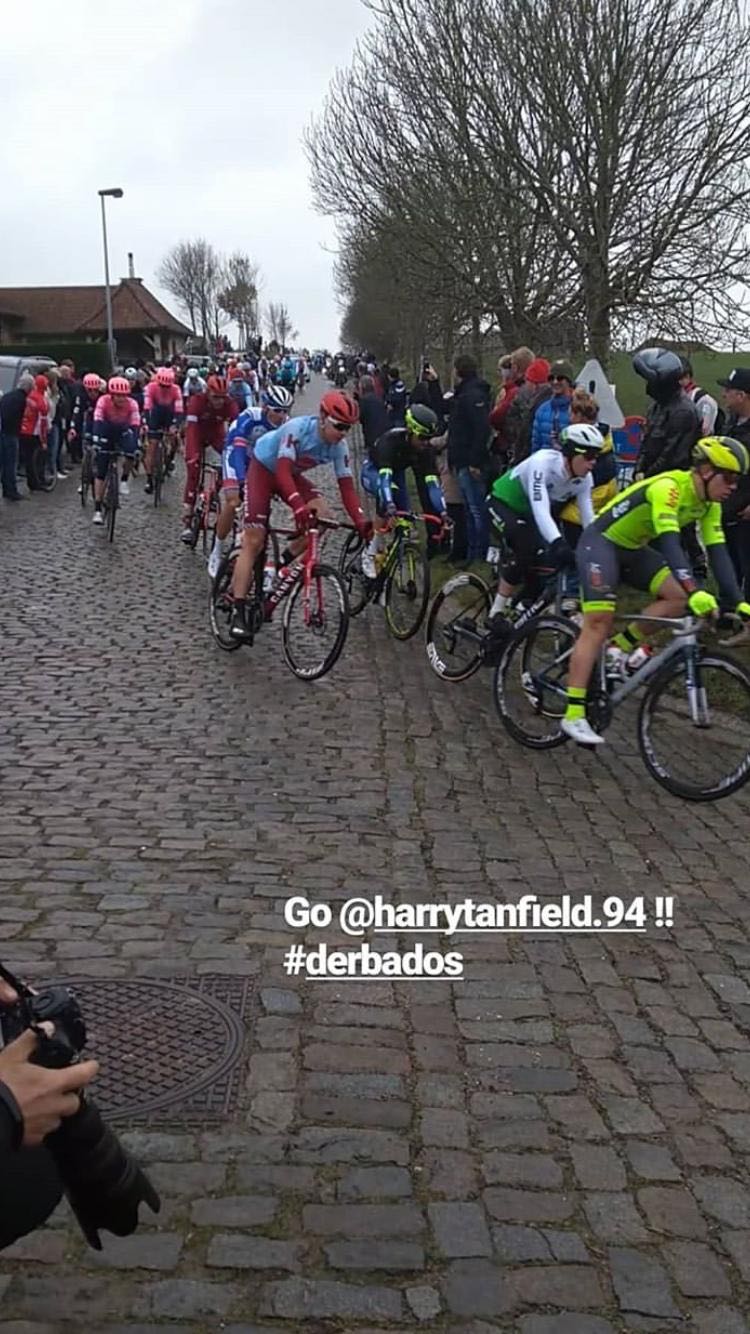 Laka: Have you got one eye on Yorkshire for the World Road Championships?
Tanfield: I have put my application in for the time-trial and the team time-trial, I don't really know what's going to happen, I guess I'll find out in a week or so. It would be pretty cool to race it if I can! I don't really have the results on paper this year to warrant an entry, but if I can prepare well for it, I might be able to pull out a good ride.
Laka: Do you have any predictions for the elite race?
Tanfield: Mathieu Van Der Poel. All day long.